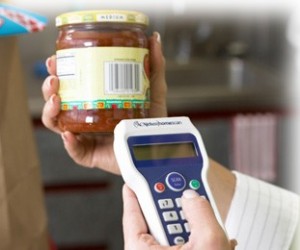 NCP is the National Consumer Panel and they are looking for new members for their scanning program. If you qualify, they send you a handheld scanner and every time you or anyone in your household shop, you simply scan the products. Then, each week you upload the purchases to your computer and send it in. You earn points for sending in the purchases and also completing surveys and polls. The points can be redeem for merchandise from their rewards catalog.
I have not been accepted to the program, but I have read many reviews about it and it seems simple and it doesn't take that long.
If you are interested, simply fill out these few questions. If you do not qualify, they keep your information and will contact you when they have openings. It depends on your demographics and their needs at the time.
Let me know if you get accepted!