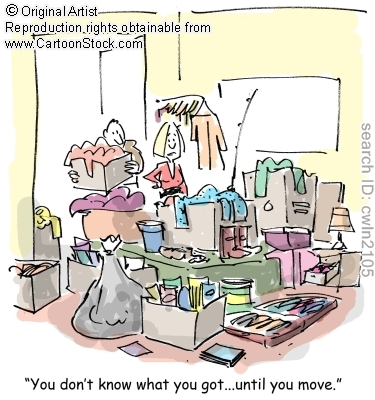 I just wanted to let everyone know you might notice a decrease in posts over the next week or so.
We are moving into our brand new house tomorrow, 12/8! It's been stressful and we have a lot to do once we get in there. We only get about 2 weeks to get settled in for Christmas! We plan on hosting the family gatherings this year so we have no choice but to be settled in quickly. One thing is for sure… I can't wait to get the Christmas tree and decorations up, because it hasn't quite felt like the holidays without them (we didn't decorate at our current home, knowing we were moving). I made sure the Hubby knew that's one of the first things I wanted done this weekend!
Another stress? We haven't picked out all the colors, designs,  furniture, etc for the house yet. We have a clean white slate to work with and we can't figure anything out. I am definitely pretty sick of furniture shopping. I don't want to go to another furniture store for a long time. We did get a new sofa/loveseat set so far. I have decided to wait until we put them in the room to decide a color to paint the walls and what kind of tables to get.
And then…on top of trying to move, I am now 34 weeks along. Baby boy #3 (still no name) is doing good, but we do think his arrival will come early, maybe before the new year. I have been ordered to stay off my feet as much as possible, but anyone with a toddler (or two) knows that's a lot easier said than done! However, the hubby has been great and done most of the packing (the few hours he isn't at work). Hopefully I don't overdo myself once we get into the new house.
So that is what is going on in the world of Nifty Mom! I will try to post some great deals when I see them and have access to a computer. I have some posts and guest posts scheduled throughout the next week as well. Thanks for being a reader of Nifty Mom!
Happy Holidays!