Possibly 2 Bottles of Listerine Only $1.98 at Target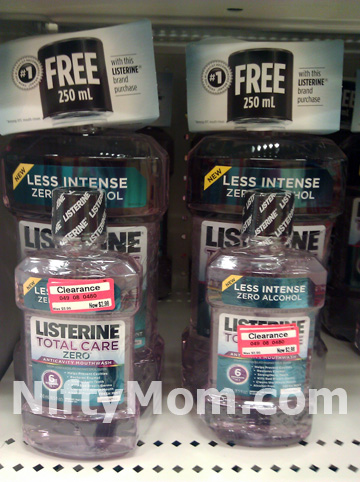 I was at Target last night and spotted a whole end cap of clearance Listerine Total Care Zero mouthwash. The 1L bottles come with a FREE 250mL. They were all marked 50% off for just $2.98. Use the $1.00 off coupon from the Listerine website HERE (or $1/1 Listerine Total Care, Listerine Total Care Zero, Listerine Total Care Plus Whitening or Listerine Restoring coupon from RedPlum 4/29) to get two bottles for just $1.98!
*Reminder – Clearance varies store-to-store so you may not find the same deal at your local Target store, but if you are there, it is worth looking for!
---
A Collection of Warm Cocktails
Search:
Categories
Grab My Button
Archives