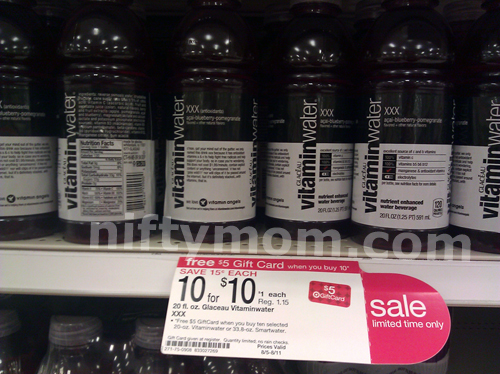 I love VitaminWater and I was happy to see this deal when I was at Target last night! No coupon needed and no limit to how many you can get. Promotion runs through August 11th.
VitaminWater 20oz or SmartWater 33.8oz $1.00
-Receive $5 Gift Card when you buy 10
=$0.50 each after $5 Gift Card
*You cannot use the $5 gift cards on for the transaction that you received it. However, you can use it to buy more VitaminWater and receive more gift cards.