Free App on Amazon – Kids Animal Piano Pro (today only)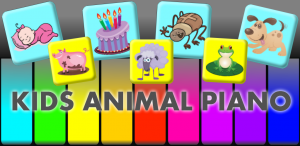 Amazon has a FREE App of the Day and today is: Kids Animal Piano Pro. It normally costs $1.99 but today only, 10/18, you can download it for FREE. Features a 9 tone piano, different sound effects, and lots of songs including BINGO, Happy Birthday, This Old Man, Itsy Bitsy Spider, Twinkle Twinkle Little Star, Five Little Monkey, Hush Little Baby, Alphabet Song, and more.
Download it today for FREE here.
(thanks Ty)
---
A Collection of Warm Cocktails
Search:
Categories
Grab My Button
Archives