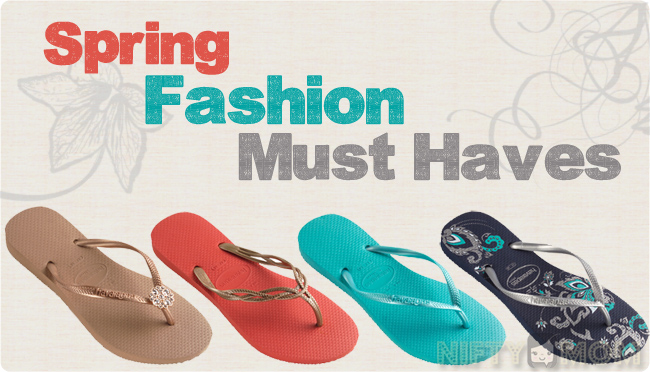 Even though there is snow on the ground outside, I am already thinking about warmer weather and getting my wardrobe ready for spring. Each year as the hottest trends are changing and different colors are being flaunted, there are some staples that I must have in my closet. This season is no different and I can't wait to start adding great pieces to my collections. Here are the five items that are always on the top of my list each spring.

Scarf – I am a huge fan of scarves. I mainly wear them in the winter, but as spring approaches, there are times I like to wear a small scarf with an outfit. When it is slightly chilly, I like to add a scarf in lieu of a jacket.
Bright Large Purse/Tote – I have a small obsession with purses and tote bags. Each season, I need at least one new one to add to my collection. This season my perfect tote would be striped with gray and a blue/green. I hope I can find it!
Maxi Dress – A simple maxi dress is a basic piece that just says 'springtime' to me. It can easily be dressed up for work or a night out, or dressed down for casual fun.
Light-Weight Blazer – It is key to keep a light-weight jacket handy for chilly nights and windy days. A little blazer can add a lot of style to a simple outfit or maxi dress.
Flip Flops – This is my absolute favorite part of warmer weather. I remember a time when I had at least 20 pairs of flip flops. I think it is important to have a few basic solid pairs, as well as pairs with fun patterns, charms, or beads. A few pair I am looking at this season are from Havaianas.
Havaianas has hundred of sandals with new designs debuting frequently. They currently have some new arrivals I have been browsing. There are too many I love to go into detail, but there are five that are great this spring season.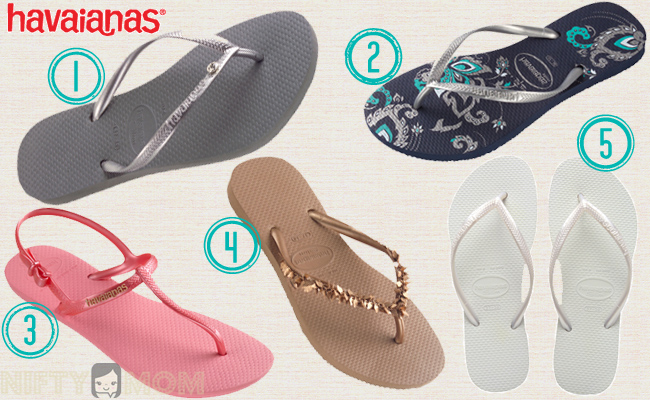 I am having a hard time deciding which ones to get since there are so many that I am in love with. Maybe I should get have my husband buy me a Havaianas Gift Card so I can get a pair every few weeks throughout the spring :) I love the Gift Card option because I can give the gift of Havaianas and let the recipient pick out the sandals they prefer.
Which would you pick? Or what is your spring fashion must-have?  
This is a sponsored post, however all opinions expressed are 100% my own.