Coupon Policies Category

Schnucks FINALLY has a coupon policy in writing! You can currently view it on their Facebook Page under the Coupon Policy Tab. It covers questions about types of coupons, limits, acceptable printable coupons, and more.
I recommend printing it out and keeping it in your coupon binder (if you have one).
View Schnucks's coupon policy.
---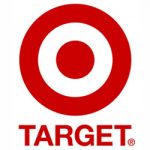 Target updated their coupon policy. It looks like the new addition mainly addresses the use of B1G1 Free coupons with other coupons.
Buy One Get One Free Coupons (BOGO):

BOGO coupons cannot be combined (i.e. you cannot use two BOGO coupons on two items and get both for free). Unless stated otherwise on the coupon, the use of one Buy One Get One Free coupon requires that two of the valid items are presented at checkout of which one item will be charged to the guest and the 2nd item will be discounted by its full retail price.

A second cents-off coupon of the same type cannot be redeemed towards the purchase price of the first item.

If a Target BOGO coupon is used, one additional manufacturer coupon maybe used on the first item.

If a Manufacturer BOGO coupon is used, one additional Target coupon may be used on the first item.
So you can no longer use 2 manufacturers coupons with a Target B1G1 free, you can only use one. And you cannot stack a B1G1 free manufacturers coupon with $/off manufacturers coupon (on the non-free item).
---
---
A Collection of Warm Cocktails
Search:
Categories
Grab My Button
Archives