Giveaways Category
NeoCell offers different beauty health products and specializes in collagen health. These products help rebuild skin, minimize lines and wrinkles, and improves elasticity. They also work to correct weak, broken, split and damaged nail beds, thickens hair, add body and slow down hair loss, and improves circulation.
I had the opportunity to review their Beauty Bursts, Beauty Serums, and Refreshing Herbal Mist. I have become a huge fan of collagen supplements and NeoCell's amazing products. I love that they naturally promote beauty and healthy skin.
Now it's your chance to win some great NeoCell Products!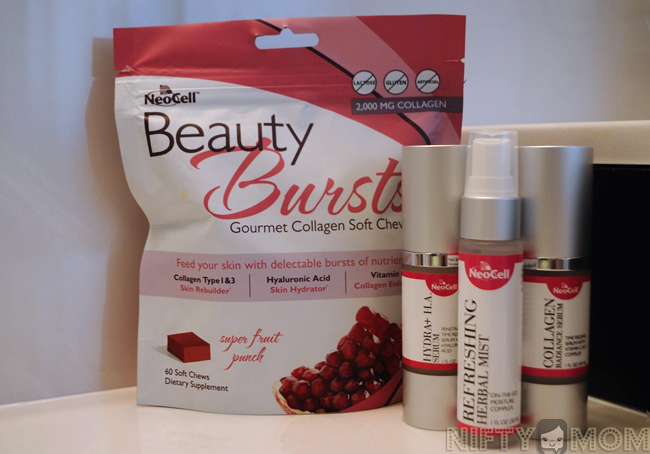 Read More
---
---
---
---
---
Search:
Categories
My Latest SunnyBump Collection
Grab My Button

<a href="http://niftymom.com" target="_blank" ><img class="aligncenter" src="http://niftymom.com/wp-content/uploads/2011/04/niftymombuttonsmall.jpg" alt="Nifty Mom" height="125" width="125" /></a>
Archives