Tag: appetizers
"I participated in a campaign on behalf of Mom Central Consulting for Heluva Good! I received a product sample to facilitate my review and a promotional item as a thank you for participating."
I am a huge fan of finger foods and dips. Heluva Good! has been a well-know brand in my household with flavorful dips and cheeses. The dips are not only good for chips and veggies, but also can be used them in recipes. They just added new varieties of dips that I can't stop cooking with: Greek Style Yogurt Dips.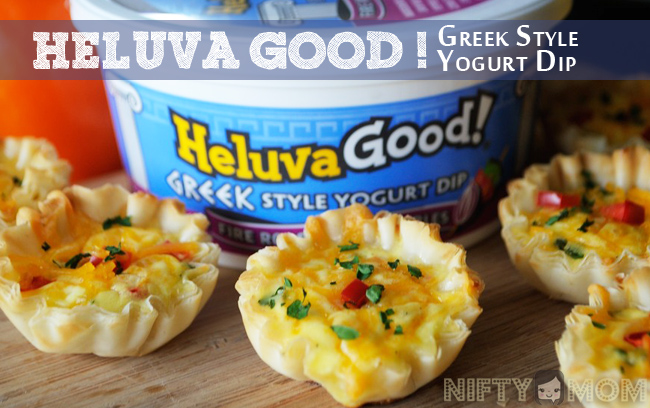 Read More
---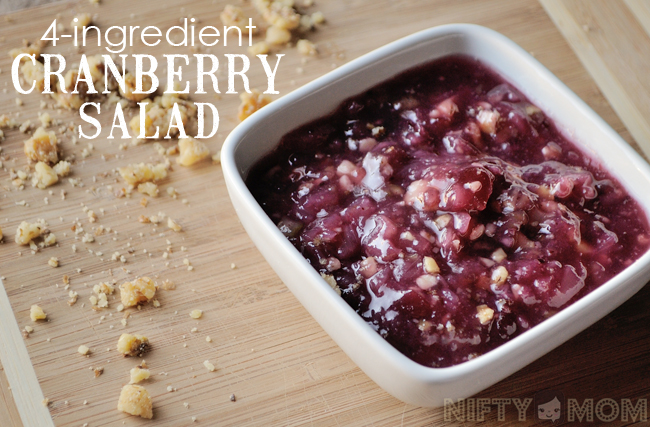 When my husband and I first started dating and got to share our first family holidays together, he made this cranberry salad for everyone. I never really ate cranberries, but when I tried his dish, I was going back for second and thirds. This easy recipe takes no more that 15 minutes to make and creates a perfect side dish for the holidays.
Read More
---
8 flour tortillas (any size works, I use 6″)
16 or more thin ham slices
1 slice of cheese, sliced into 10 strips
12oz Chive & Onion cream cheese
1/2 packet of ranch dressing mix
Saran Wrap
Soften the cream cheese in a microwave-safe bowl, which takes approximately 30 seconds. Stir to insure softness and mix in the ranch dressing mix. Next, warm tortillas for about 15 seconds in the microwave to soften, making them easier to work with.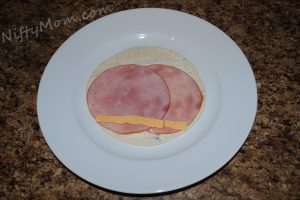 Spread a layer of cream cheese on the tortilla (I leave about an inch uncovered at the top so when I roll it up it doesn't push out). Next, place 2 (or 3 if you are using a larger tortilla) slices of ham which will overlap (again I leave about an inch uncovered at the top so when I roll it up it doesn't push out). Put a strip of cheese towards the bottom of the tortilla. Roll the tortilla up. Repeat to all tortillas. You will have left over cream cheese. I put the leftovers back in the refrigerator and use it within a week making more. Roll each tortilla in Saran Wrap and place in the refrigerator for about 3 hours to allow them to get firm. Cut into 1/2-1″ pieces and enjoy!
You could always double it. This is just the portion I use for my husband when I make it for his lunch.
---
Search:
Categories
Grab My Button
Archives