Tag: ground beef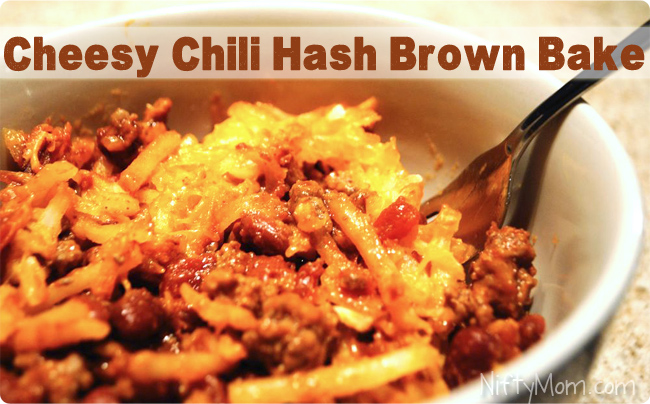 Chili is one of my favorite dishes to make in the winter. I love adding lots of tasty ingredients and letting it cook all day long in the slow cooker. However, sometimes when I have cravings for chili it is too late in the day to get it started. Instead, I make this chili hash brown dish. It also great for chili leftovers. This easy dish is to perfect for a hectic (or lazy) day. Even better: It is budget friendly with only five ingredients that cost less than $10.
Read More
---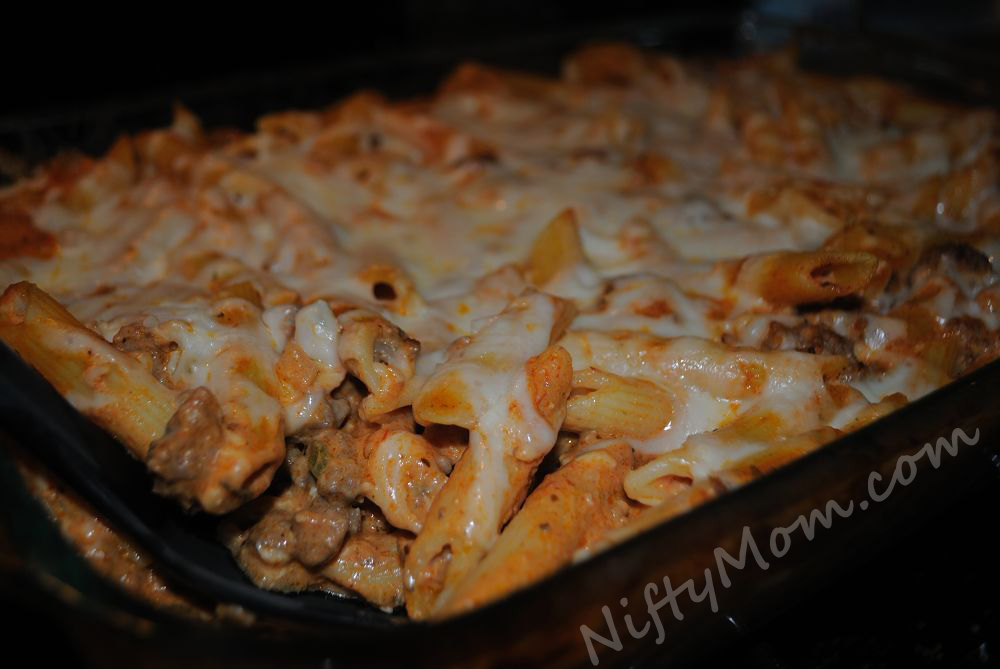 I made this for the first time this week and the flavor was amazing. I found a recipe on Kraft Foods but made modifications because I like cheesy meaty dishes. Hope you enjoy it as much as we did!
INGREDIENTS:
1 box of penne noodles
1 lb ground beef
1 green pepper, chopped
1 medium onion, chopped
1 jar (26 oz) spaghetti sauce
2 cups shredded mozzarella cheese
1 tub (10 oz) PHILADELPHIA Italian Cheese and Herb Cooking Creme
Garlic salt to taste
Preheat oven to 350°
In a large pot, boil water and cook pasta, drain. In a large skillet, brown meat with green pepper and onion seasoned with garlic salt. Drain meat and return to skillet.
Add spaghetti sauce, cooking creme, and 1 cup mozzarella cheese. Cook for a few minutes stirring until the cheese is all melted. Add mixture to the pasta and mix.
Pour pasta into a 13×9 baking dish. Cover with remaining cup of mozzarella cheese.  Cover with aluminum foil.
Bake for 30 minutes, removing the foil after 15 minutes.
Enjoy!
---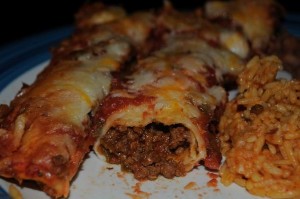 INGREDIENTS:
1lb ground beef
1 packet of taco seasoning
2 cups Mexican Style shredded cheese
1 jar of thick & chucky salsa
8 – 6″ flour tortillas
Preheat oven to 350. Grease bottom of 9″x13″ pan.
Brown ground beef; drain. In a large bowl mix beef, 1/2 the jar of salsa, 1 cup shredded cheese, and taco seasoning.
Spoon in the mixture into the tortillas. Roll them and lay them side-by-side in the pan.
Pour the remaining salsa over the top, then layer the rest of the cheese over the top.
Bake for about 20 minutes or until cheese is melted and browning.
I like to get as much as I can done when my boys are napping. So what I do is prepare the enchiladas in the afternoon, cover with foil, and refrigerate. Then when it is almost dinnertime, all I have to do is put them in the oven. It just takes about 10 more minutes to bake (so 30 minutes).
---
A Collection of Warm Cocktails
Search:
Categories
Grab My Button
Archives