Tag: handprint
In less than two weeks is Mother's Day and I am trying to get ahead of the game by getting everything made now. Even though I think all moms should be celebrated daily, I enjoy giving a little extra on Mother's Day. The most popular gifts have always been those that are homemade, one-of-a-kind, and are made with the help of my little ones.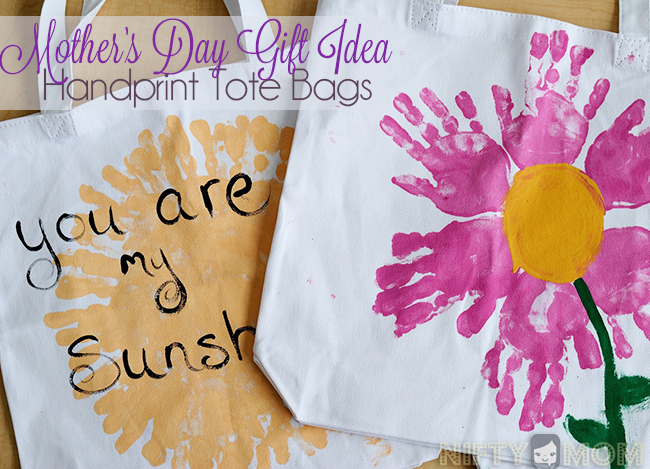 Read More
---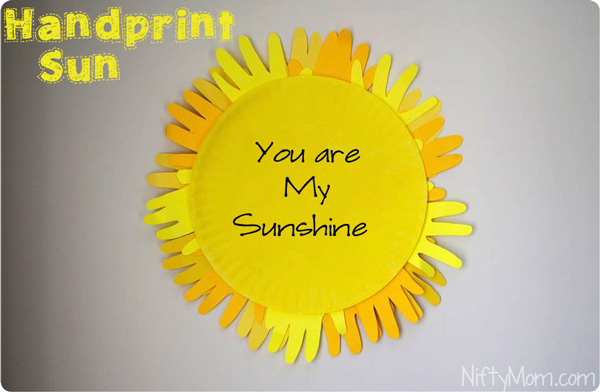 My kids love painting and doing art projects. Instead of doing our normal finger painting project this time, I wanted to do something different. It was a cold, gloomy day so we needed some sun! My sons are two and three and really enjoyed each step especially tracing their hands (well I traced most of them but my three year old did a few as well).
NEED:
Yellow Paint
Yellow construction paper or scrapbook paper (I had different shades in my scrapbooking supplies so I used a few different ones)
Paper Plate (or yellow paper cut into a circle)
Pencil/Pen to trace
Scissors
Glue

If you are using a paper plate, paint it yellow and let it dry. Meanwhile, trace about 20 hands on yellow paper and cut out.
Glue the hands on the back of the plate layering them.
Take it Further: Add a smiley face or write "You are My Sunshine" on it and give it to a loved one!
**Make sure you check out the handprint flower my son did a couple years ago. A definite hit with their Grandmas!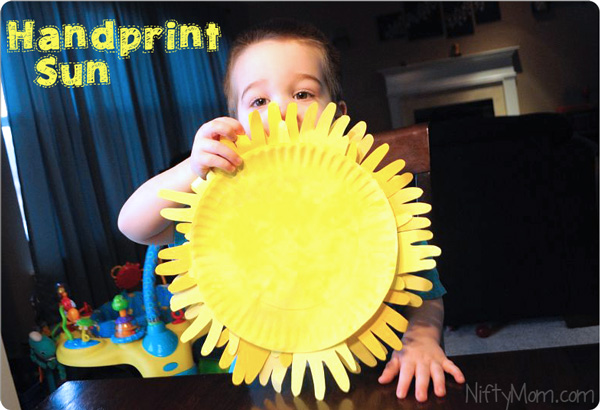 UPDATE: Check out the Handprint Tote Bags we made!
---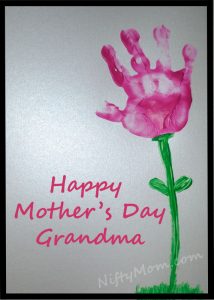 If you are looking for something cute to do with your toddlers or kids for Mother's Day, this is easy and there are so many things you can do with it! Use pink or red finger paint for the 'flower' and paint a stem/grass (this was the best I got out from my 22 month old). I always use card stock instead of copy paper, because it is thicker and shouldn't warp from the paint.
Here are some different ideas you can do for gifts for Moms, Grandmas, etc.:
Make a card with the flower on the cover
Attach a picture of your little one next to the flower and frame it
Do some 'flowers' on wrapping paper for the present or on a gift bag
Nifty Tip:
I always take a picture of the artwork and upload it on my computer. Then not only is it forever saved, but you can use it to print copies, make photo gifts (mug, shirt, mouse pad, etc), or use it in a photo book.
***Click here for another finger paint gift I did with my son.

***Or you can make a Handprint Sun or Footprint Butterflies.
UPDATE: Check out the Handprint Tote Bags we made!
---
A Collection of Warm Cocktails
Search:
Categories
Grab My Button
Archives