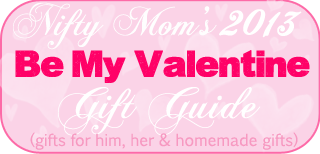 Are you still looking for something to get for your loved one on Valentine's Day? Or maybe you are just wanting to buy a great gift for yourself (because we all deserve a gift to ourselves every now and again). Either way, I wanted to let you know about some great products that could make some awesome gifts. I am also working on gathering my favorite homemade gifts and I will be continuously adding products to my Gift Guide.
Personalized Video Love Letter

Here's a great personal gift that you can make for FREE! Animoto allows you to upload pictures and video clips, add them to a styled video, select music and add your own text. I have been playing around with the site a little bit and next week I will share more thoughts on it, as well as a video I am putting together. Until then, view this sample Valentine's Day video. It is super cute. Creating an account is free, quick and easy then you can start making your own video.