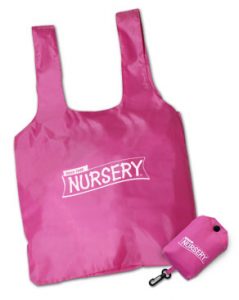 Nursery Water is giving away 100 free bags everyday at 11am central. You have to register on their website first. When you go to the offer site at 11, make sure you are logged in and all you have to do is click the button to get a free one and you will get a message confirming you will receive your bag.
The site has a counter of how many bags are left so you will know if there are still some available when you go to the site. I watched it today and they lasted about 20 minutes.
I love tote bags of all kinds so I can't wait to get mine!