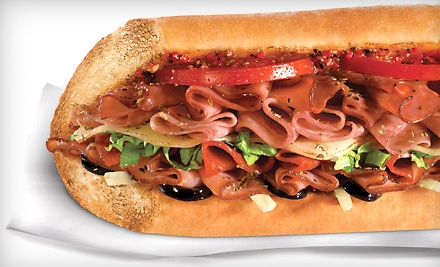 Today's Groupon deal sounds good to me! For $26, you get a punch card for 8 regular-size subs from Quizno's. This is a $51.92 value.
Fine Print: 1 per person and 1 additional as a gift. This deal is not redeemable until May 20th. After you purchase the deal, you will receive a Groupon to take to a participating location and trade it in for your punch card. This punch card can only be used at that location. The Groupon must be traded in by July 4th, 2011. However, the punch card does not expire.
Even though this is a national deal, you must purchase it in your city.
Don't miss out on this great deal!