UPDATE: NO LONGER AVAILABLE
Kellogg's has a great new promotion going on right now where you can earn free stuff just by entering codes from specially marked Kellogg's products (all listed on their site). You need to register to enter your codes and they can be redeemed for the following (1 code=1 point):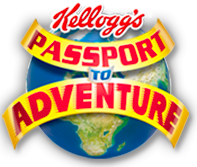 1 point – Screensaver
3 points – Spy Pen
4 points – $5 Gas Cash
4 points – $5 Concession Cash
6 points – Pocket Translator
8 points – Soccer Ball
You are limited to 8 codes a day and a total of 30 codes.
Check it out for more information and details and register to start adding up your codes!
Also make sure you are signed up to receive the latest Kellogg's Coupons to make the promotion even better.