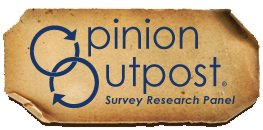 About few months ago I found this survey company, Opinion Outpost. I read some good things about them and decided to join(it's free of course). I was surprised to see that after just a couple weeks I had $15.00 in my account and over $25 in available surveys that I haven't started. I cannot believe how many surveys I get invited to participate in, which isn't common with most survey companies I have joined. In fact, I have gotten way more than I have time to complete, which is a shame because I have had over $50 in surveys just waiting for me and never get completed. Here is a current screen-shot (cropped) of about half of what I available right now. 10 points = $1.00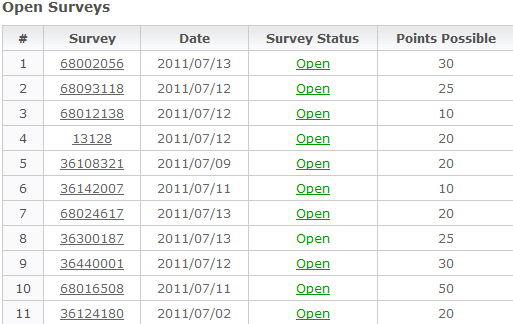 What I also love about this company is after you have $5 in your account, you can get an Amazon eGift Card (code to apply to your Amazon account) immediately. I am a huge Amazon shopper when it comes to diapers and baby products, so every little bit counts!
Sign up for Opinion Outpost and started earning!