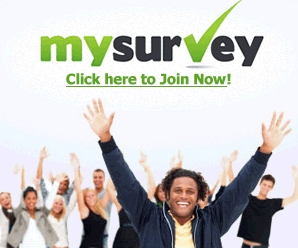 MySurvey is one of the few survey companies I like and recommend. What I love most about it is that you get points for filling out the lifestyle surveys (profiles to help qualify you for surveys) and you even get points if you start a survey and don't qualify.
Your points can be redeemed for many things such as toys, electronics, various gift cards, or have money put into your PayPal account. I receive about 10 or more emails a week for new surveys that are available to me.
Sign up now for free, they only have limited openings each day!
**The other survey company I really like is Opinion Outpost**