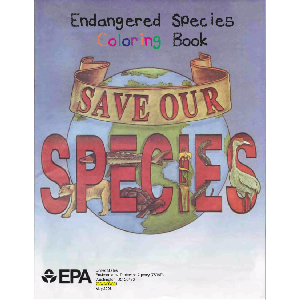 Get a FREE copy of this EPA published Coloring Book about endangered species. Each coloring page also has facts about the endangered plant or animal and where it can be found.
To request your FREE copy by mail, click the "

" button on the top right side. Four options will appear just below the button.  You want to click 'Request Delivery' and fill out your mailing information.