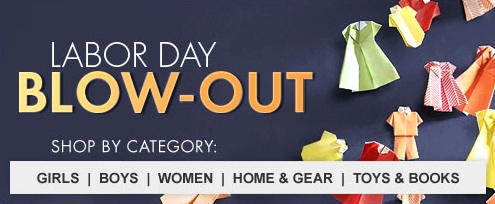 Right now Zulily is having a HUGE Labor Day Blow Out Sale. When I say HUGE, I mean it! I just spent about an hour looking at everything, and I don't think I even looked at it all. They have a little bit of EVERYTHING. There are baby clothes, womens clothes, accessories, home decor, gifts, kitchenware, toys (including Melissa & Doug), books, storage, and so much more. You can search by category, and age range.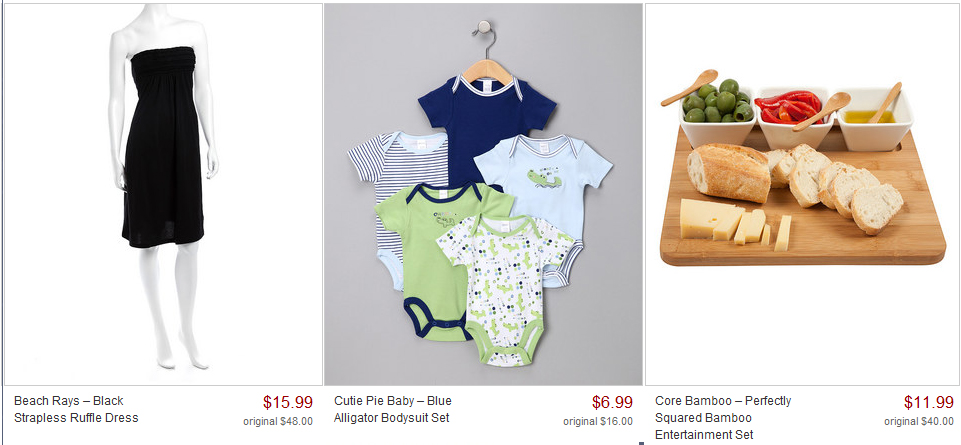 You have to check it out! Things were selling out as I was looking.
Also right now, get $5 off $50 purchase with code GA1745. They also have a labor day promo going on if you place an order, then you get FREE SHIPPING on all additional orders placed before Monday at 11:59pm pdt.
If you are not familiar with Zulily, is a daily deal site for moms that features kids cloths, maternity clothes, and women's clothes, and accessories up to 90% off. They always have a lot of different sales going on each day and it is free to join.