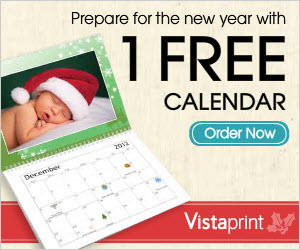 Right now you can get a FREE personalized photo wall calendar from Vistaprint. You only have to pay shipping which starts at $5.67. What a great price!
There are over 250 designs to choose from, some have a different design for each month. I love to make these for gifts, especially for grandparents that don't get to see the kids that much. It's always a hit at the holidays!
Start making your calendar now! This price is unbeatable!