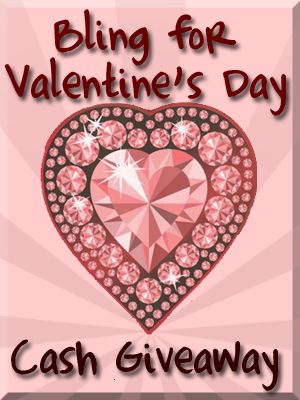 Wanna get some extra cash for Valentine's Day?
Then enter to win $130 right here! Nifty Mom, Beauty Brite, and Generations of Savings have joined with a great group of bloggers to bring you the 'Bling for Valentine's Day Cash Giveaway'!
This giveaway is open WW to anyone with a Paypal account! Payment will be in US Dollars. While appreciated, comments do not count as entries. Please enter via the Rafflecoptor form below. This giveaway will run from 1/24 to 2/10 so you have plenty of time to do all the entries and be sure to come back each day to tweet for an extra entry!
If you have any issues or questions, you can email me at mom(at)niftymom(dot)com.