I am being provided with accommodations to review. All opinions expressed are my own.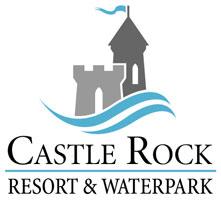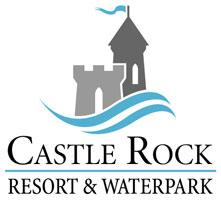 There's been a lot of ideas floating around about going on our first family vacation. Our three kids are still pretty young, but I know they would love it. As our oldest turned four last month, I couldn't stop thinking about how much he would enjoy staying at a resort. I don't want to travel too far, in case it things don't go that well. Being in the St. Louis area, Branson seems like a good area for a little road trip, but not too far away. When I learned about Castle Rock Resort and Waterpark, it sounded like a great first vacation destination.
Castle Rock Resort and Waterpark is located in beautiful Branson, Missouri. They offer a 30,000 square foot indoor waterpark and 10,000 square foot outdoor waterpark. They also have an on-site restaurant, a 24-hour arcade and gift shop, and day spa & salon. That seems like a little something for everyone!