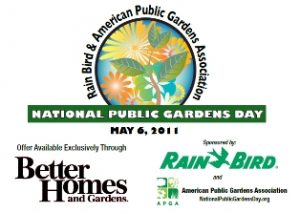 May 6th is National Public Gardens Day.
To celebrate, you can get free admission into one of the many public gardens on the list. All you have to do is sign up for a Better Homes and Gardens newsletter, choose which garden (listed by state) you will be going to, how many will be going with you, and after you submit it, you can print your voucher.
STL Readers: Botanical Gardens is included!
NIFTY TIP:
Create a 'junk' email account that you use when you sign up for newsletters or websites for coupons. This way your personal email account doesn't get overloaded.