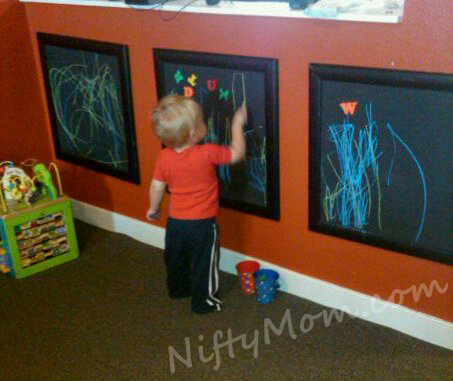 This is such a cute idea! My sister-in-law made these cute chalkboard frames and I just had to share them with you. Not only do they look amazing, they are easy to make.
She got some large frames at a garage sale for cheap. Next, she painted some thin boards with magnetic primer paint and then chalkboard paint. The paint is really where all the cost is. They cost about $30 total. You could always just do the chalkboard paint to save some money. Chalkboard paint comes in all sorts of colors, so you can match a playroom, or kids bedroom. Lastly, she used a staple gun and some brad nails to attach them to the walls.
I can't wait to try this!