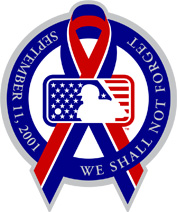 This year is the 10 year anniversary of 9/11 and the St. Louis Cardinals are offering free tickets to all first responders to the game on Sunday, September 11th, at 1:15pm vs. Atlanta.
Limit four tickets per first responder. Visit StlCardinals.com for more information and to print your FREE tickets and thank you for all you do!
Please pass along to spread the word or if you know someone who is a first responder.
(thanks Christy)