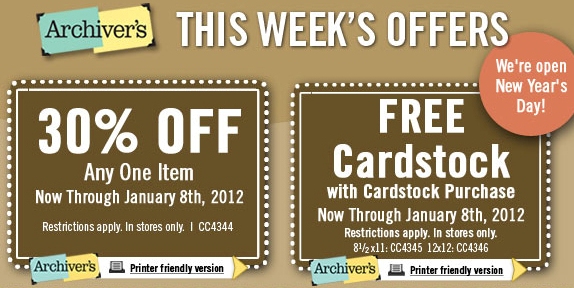 The last 2 Archivers just expired yesterday so I was surprised (but happy) today to see two new Archiver's coupons available:
30% off one item
Free cardstock with cardstock purchase.
Make sure you read the restrictions on the coupons. Both print on the same page and are good until January 8th.