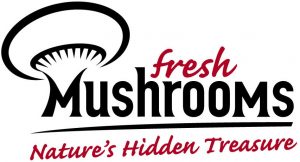 One of my favorite things to eat are stuffed mushrooms. I love mushrooms. My family, they don't enjoy them nearly as much. I have a 1 and 2 year old who are very picky when it comes to food, especially veggies. So I like to secretly add vegetables sauces, mixes, and other recipes. Sometimes I like to add cut up mushrooms in with hamburger meat and my toddlers never know the difference. Not only are they healthy for you, they're also cheaper than meat. Since it's hard to find a coupon for meat, substituting all or some of the meat in recipes with something cheaper is always a good way to save some money on your grocery bill.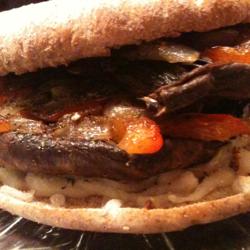 Instead of a hamburger, try a grilled portobella mushroom. Here's a good one I like:
1/2 cup chopped red bell pepper
1/4 cup olive oil
1/4 tsp onion powder
1 tsp garlic salt
1/2 teaspoon ground black pepper
4 portobella mushroom caps
Heat the grill for medium heat. Mix all ingredients (besides the mushrooms).  Place mushrooms stem side down over indirect heat for 5 minutes. Flip over and spread mixture onto them. Grill for another 15 minutes or so with the grill covered. Enjoy on a bun or alone.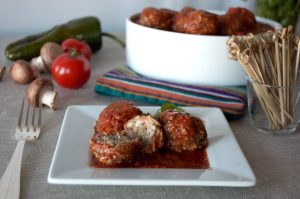 Some other good recipes to try using mushrooms:
Mushrooms – What's the Big Deal?
This month is National Nutrition Month. The Mushroom Council, a group of U.S. mushroom growers, are celebrating this month and promoting mushrooms as a great way to "get your plate in shape". Mushrooms have fewer calories than meats, and make for a great partner or substitute for ground beef because of it's texture and flavor. The "swapability" with mushrooms is a very economical way to eat more nutritiously.  As you will notice in the recipes above, you can chop mushrooms to blend them into meats, cook them the same as you would meats, and combine them to make a great mixture.
Did you know that mushrooms are the only fresh fruit or vegetable with vitamin D? Within the produce aisle, mushrooms are a leading source of the antioxidants selenium and ergothioneine; these antioxidants help maintain a healthy immune system. Mushrooms provide B vitamins, including riboflavin, niacin, and pantothenic acid; B vitamins help to provide energy by breaking down proteins, fats and carbohydrates.
Want to learn more?
Join the #Mushrooms Twitter Party on Monday, March 12th from 8-9pm EST. Learn more about the mushroom 'swapability', cooking techniques, and recipes. Chat and win great prizes. The event hashtag is #mushrooms. For more information and to RSVP, visit Resourceful Mommy.
See you there!
This is a sponsored post through Global Influence and I was compensated. All opinions expressed are 100% mine.