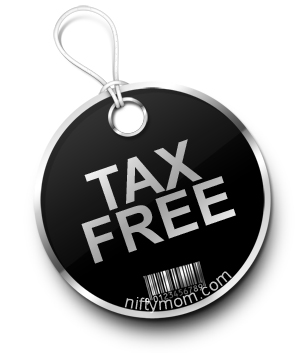 Numerous states are having Back to School Sales Tax Holiday this weekend. I have listed them below with a link for more information to what is included.
Today, August 3rd, is the start of Missouri's Tax Free Weekend. Qualifying purchases include any article of clothing under $100, $50 worth of school supplies per purchase, computer software under $350, and computers under $3500. Some cities and counties have elected NOT to participate. View that list here. Some local St. Louis area cities NOT participating are:
Ballwin
Brentwood
Bridgeton
Clayton
Des Peres
Ellisville
Fenton
Ferguson
Kirkwood
Ladue
Maplewood
Overland
Richmond Heights
St. Ann
St. Peters
University City
Webster Groves
For more information regarding Missouri's tax free weekend, visit the Department of Venue here.
Other states participating in the Back to School Sales Tax Holiday this weekend are: