Trying to come up with new dishes and snacks can be exhausting. With three little ones, they are always challenging me with their forever changing likes and dislikes. I have to constantly come up with new recipes, introduce them to new foods, or find creative ways to serve dishes.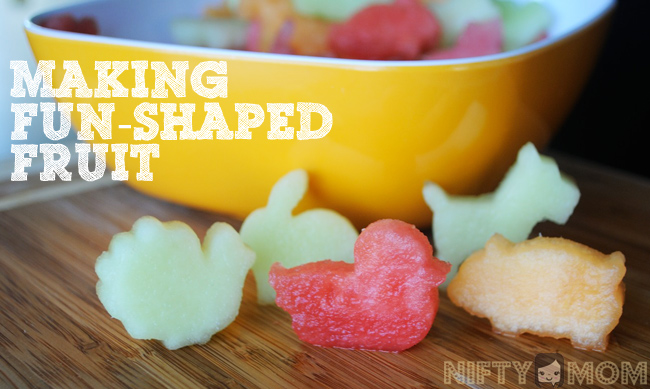 (this post contains affiliate links. Thanks for supporting Nifty Mom)
Awhile back, I ordered a set of cookie cutters and a few of the cookie cutters were very small. I couldn't imagine a cookie turning out decently using them. They were cute though so I knew I wanted to incorporate them into a meal somehow. Then, as I was slicing a cantaloupe, that's when it hit me. I could use the small cookie cutters on the sliced fruit to make fun shapes.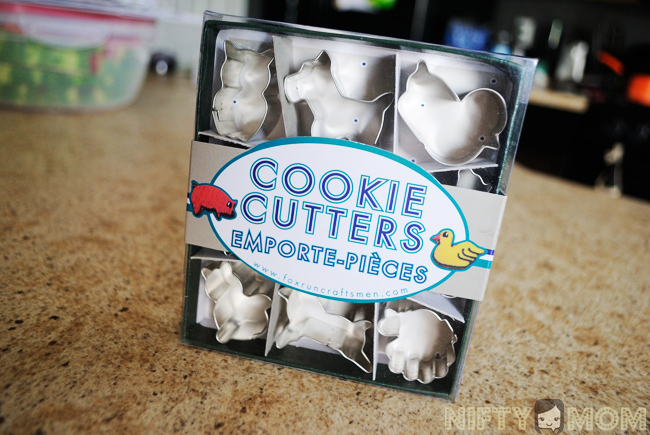 Since then, I have actually started buying mini cookie cutters just for that purpose. The latest was a set by Fox Run I ordered on Amazon. I got a set of nine animals for under $6 (since Amazon prices can change frequently, now they are $8). They are approx. 1-2 inches wide and just adorable.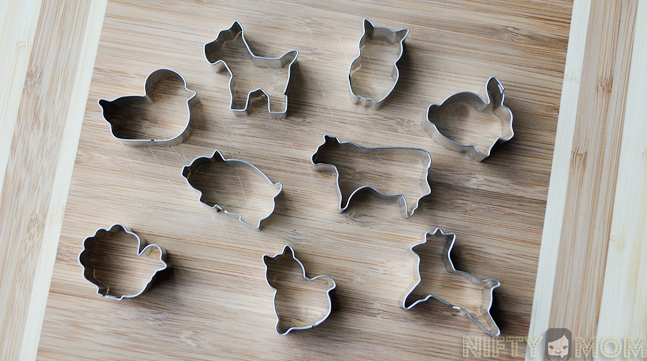 The set included a swan, reindeer, chick, pig, cat, cow, bunny, dog, and an owl. I used them with cantaloupe, honeydew, and watermelon and made a whole bowl for the boys as a snack one afternoon.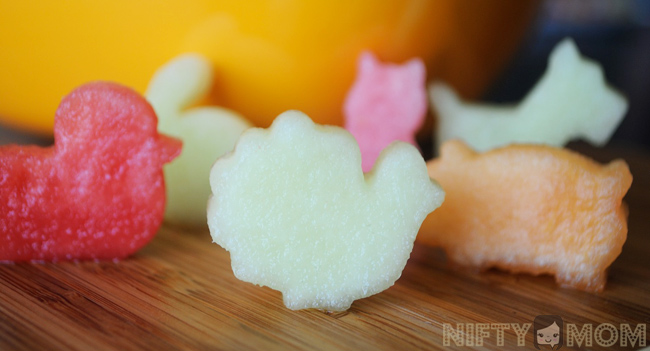 My kids are 1, 2, and almost 4. Eating the shaped fruits is always fun for them and can be educational. With the farm animals, they like to name the animals and make the corresponding animal sounds before eating each piece. My oldest even likes to teach my one year old what each animal is.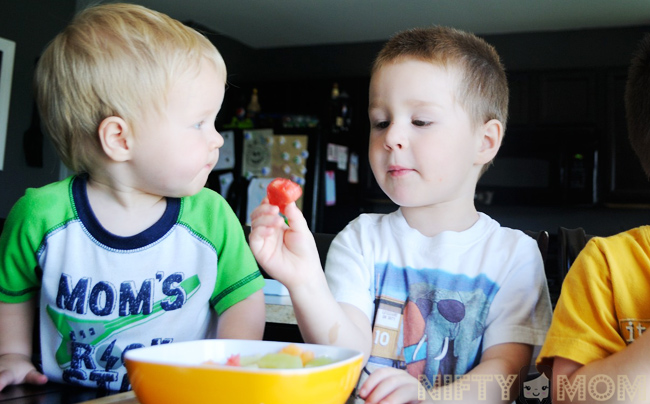 Other mini sets available on Amazon: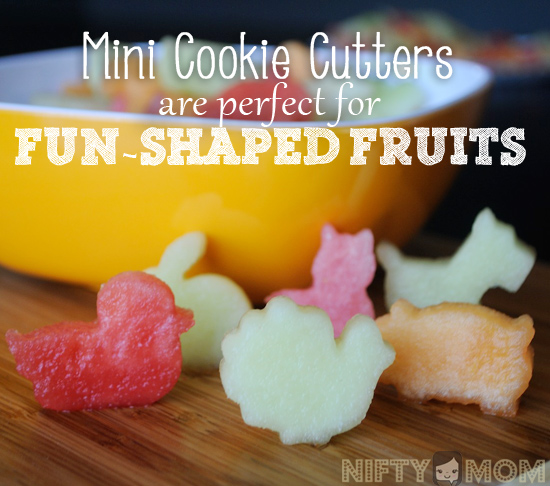 I think I am going to get the Alphabet set next time. It would definitely create some educational snacks and would be fun to do their names with the fruit.
What kind of fun shapes would you want?