This Zucchini Noodle Stir Fry with Shrimp recipe is a sponsored conversation written by me on behalf of SeaPak. The opinions and text are all mine.
Having a sit-down family dinner is very important to me each day. It brings the family together no matter what directions we are each going on any particular day. Catching up, sitting at the same table, and enjoying delicious food is what it's all about.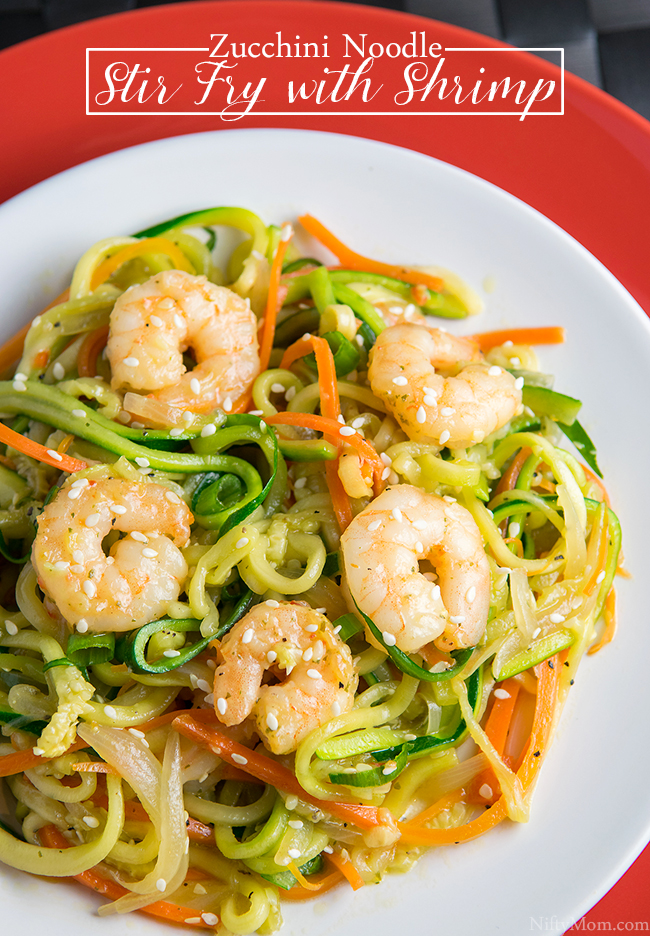 Even though I work from home, I typically don't have time to make a meal that has a long list of ingredients and requires me to dirty every pan in the kitchen. It's just not possible most days. When I do have some extra time, I would rather be spending it with the kids anyway. Easy dishes that take under 30 minutes to prepare always do the trick.
There are many products I like to keep on hand for last minute dinners, or the times I haven't ran to the grocery store as planned. One of those items is frozen seafood. Did you know the U.S. Department of Agriculture (USDA) recommends that people eat at least two servings of seafood each week. However, the average American consumes less than one serving a week. This means to meet recommended consumption, we, as a nation, need to double our seafood intake.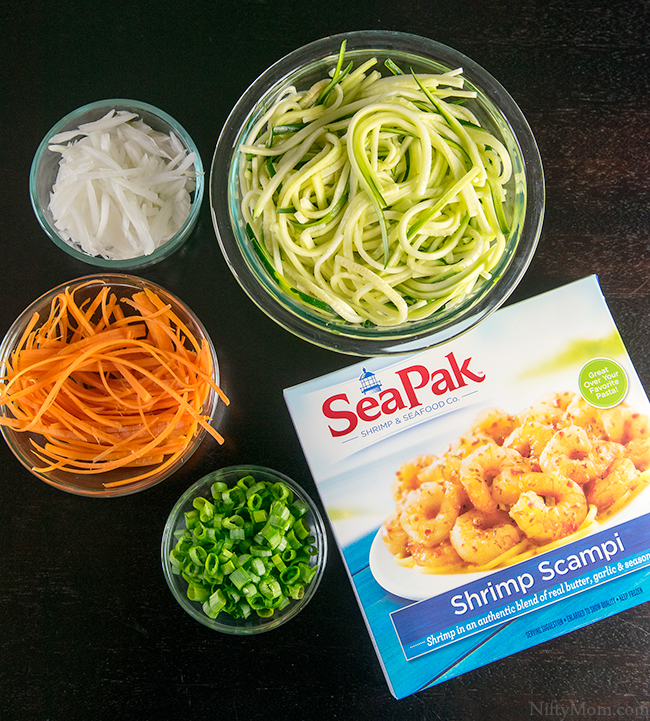 A favorite in our house is shrimp. SeaPak Shrimp & Seafood Co. has a variety of frozen seafood products that make enjoying shrimp at home easy, affordable, and convenient. They are delicious served over pasta, rice and many other dishes.
Zucchini Noodle Stir Fry with Shrimp Recipe
In an attempt to squeeze in more vegetables at dinner, I made this zucchini noodle stir fry to go with the SeaPak Shrimp Scampi. The buttery garlic flavors really compliment each other and it is great for a quick family meal.
Ingredients:
2 zucchini, julienned
1/2 white onion, julienned
1/2 carrot, julienned
2 tablespoons olive oil
Garlic clove, finely chopped
1 tablespoon soy sauce
1 tablespoon teriyaki sauce
Sesame seeds (optional)
Salt/pepper to taste
green onion, finely chopped, to garnish (optional)
TIP: I used a mandolin with a julienne blade, which makes cutting the vegetables very quick and easy. After cutting the zucchini, I recommend salting it and letting sit for a few minutes, then blotting with paper towels to get some of the moisture out.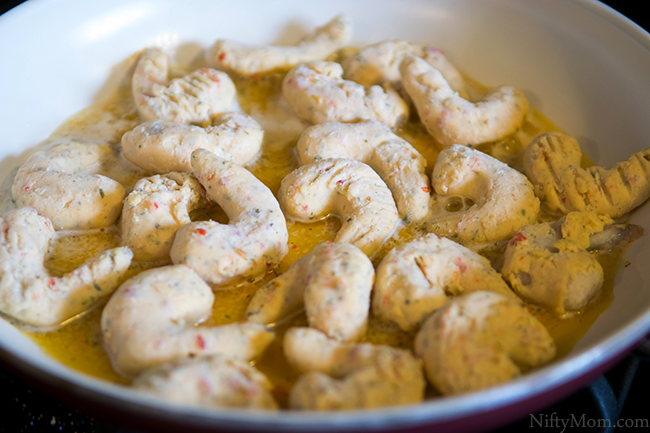 Start by preparing the frozen shrimp as directed on the package.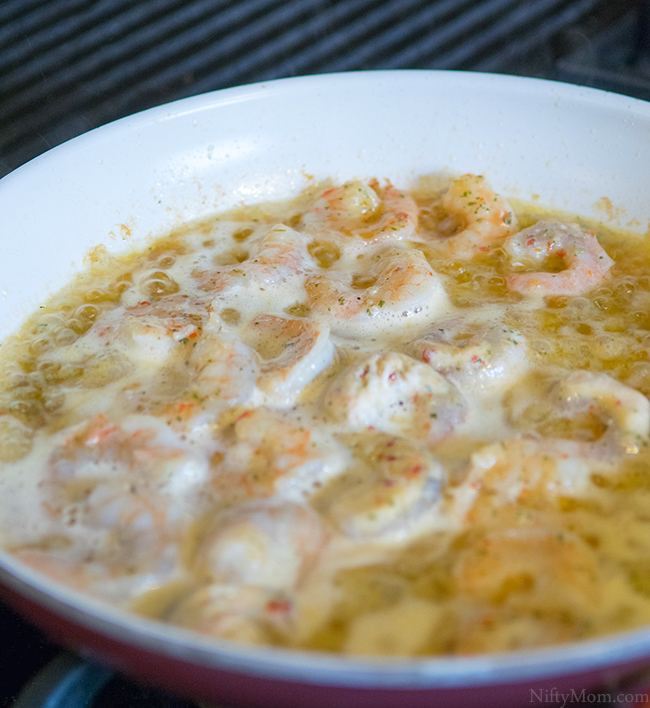 While that is cooking, add olive oil to a stir fry (or similar-type) pan over medium-high heat. Saute the carrots and onions for 4-5 minutes until tender.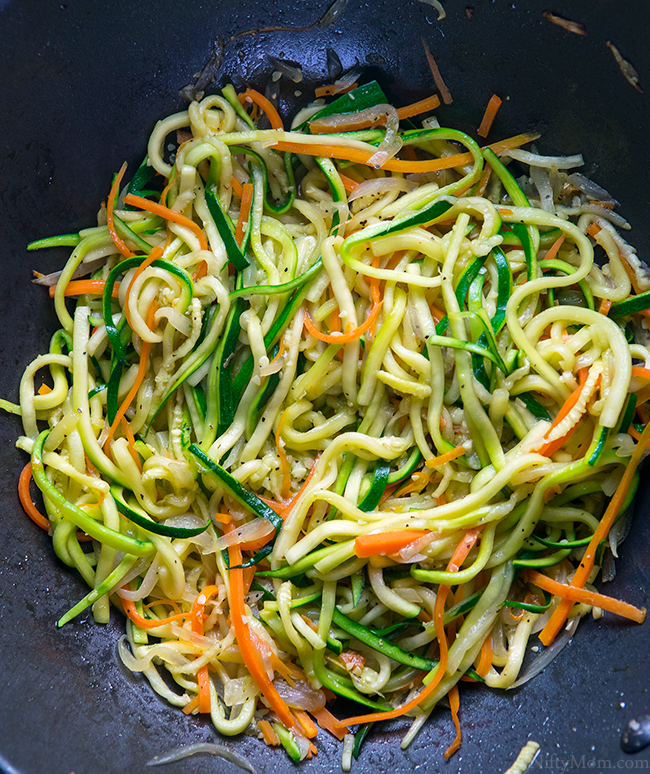 Add in the zucchini, garlic, soy sauce, teriyaki sauce, sesame seeds, salt and pepper. Cook for another 4-5 minutes until the zucchini is tender.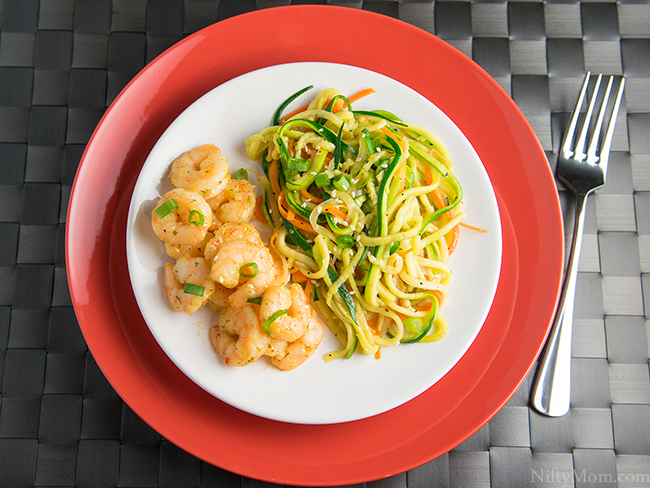 Garnish with chopped green onion, if desired.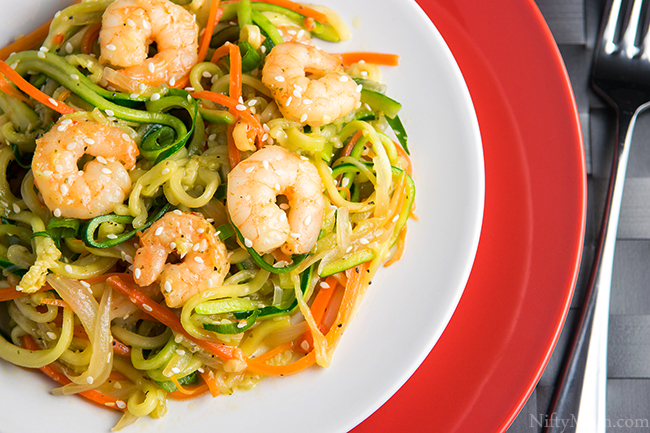 Serve the shrimp over the noodles or mixed together.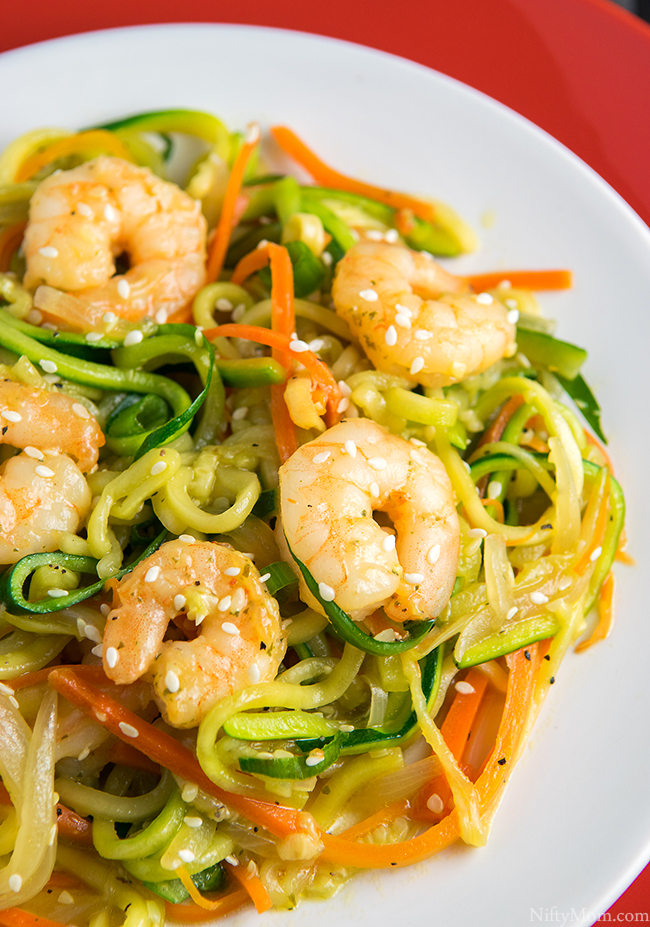 It's a great dish for the family with amazing flavors.
Feeling lucky and want to go to NYC? Enter SeaPak's Seafood Sweepstakes for a chance to win a trip to NYC for a culinary lesson with Food Network Kitchens! Enter here!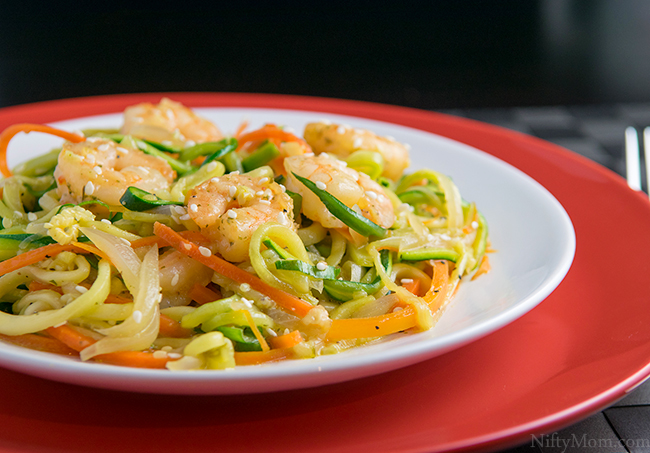 What's your favorite way to serve Shrimp Scampi?
This is a sponsored conversation written by me on behalf of SeaPak. The opinions and text are all mine.