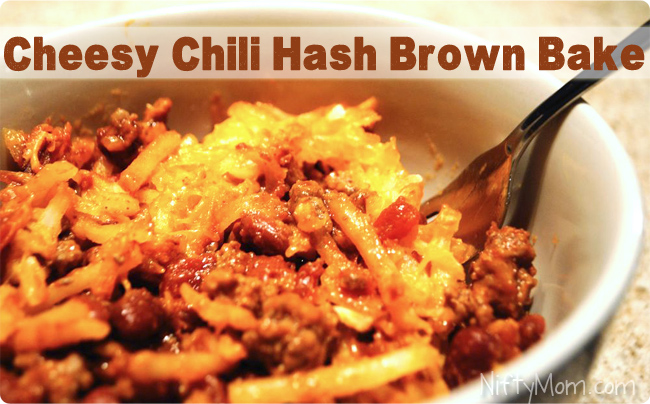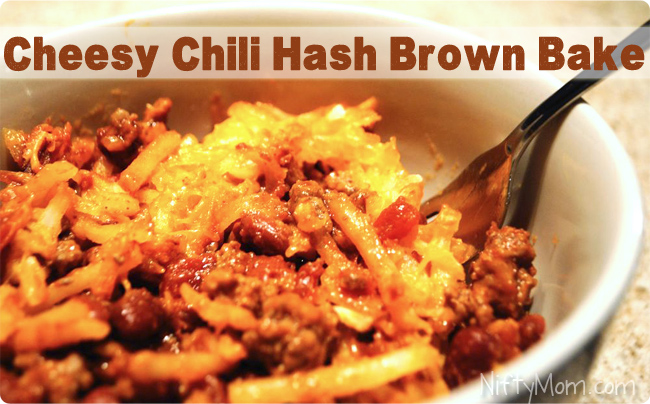 Chili is one of my favorite dishes to make in the winter. I love adding lots of tasty ingredients and letting it cook all day long in the slow cooker. However, sometimes when I have cravings for chili it is too late in the day to get it started. Instead, I make this chili hash brown dish. It also great for chili leftovers. This easy dish is to perfect for a hectic (or lazy) day. Even better: It is budget friendly with only five ingredients that cost less than $10.
INGREDIENTS:
1 pound ground beef, browned and drained

1 can chili beans
1 can Hunt's Diced Tomatoes for Chili (already has peppers and onions)
2 cups cheddar cheese
4 cups frozen shredded hash browns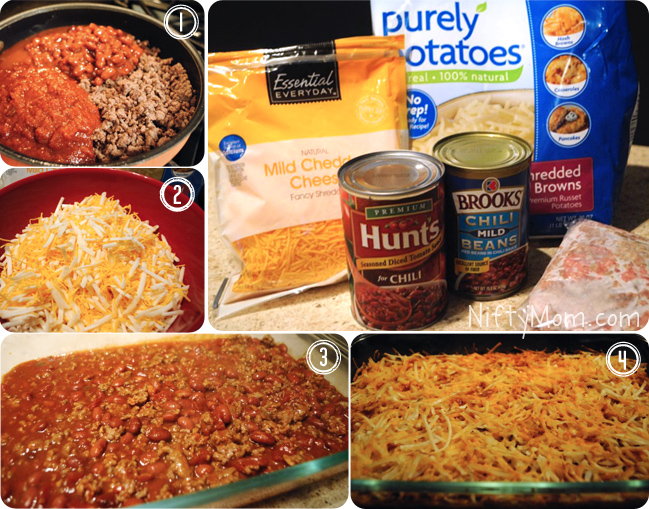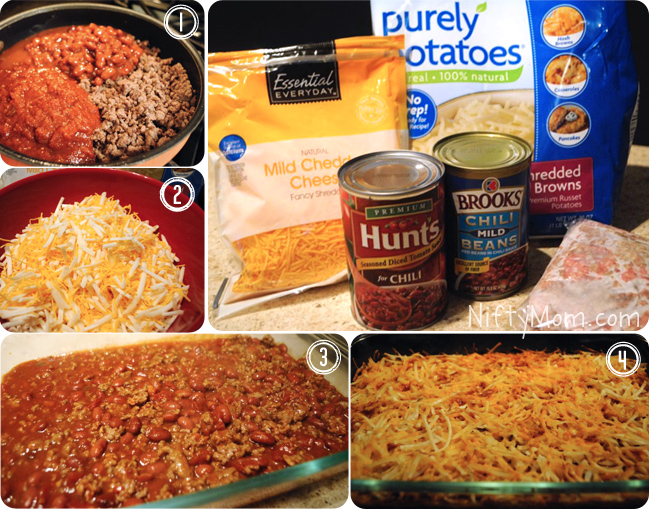 Pre-heat oven to 400°F.
Combined ground beef, chili beans, and diced tomatoes.
In a bowl combined the cheese and hash browns.
Pour the beef mixture in a 9×13″ baking dish. Add the hash brown mixture on top of the chili.
Bake for 30-40 minutes until the sides are bubbling and the hash browns are cooked.
Optional:
Add a chopped up green pepper and onion with the ground beef before you brown it. 

Add a little chili powder or cayenne pepper the the meat mixture for extra spice.
ENJOY!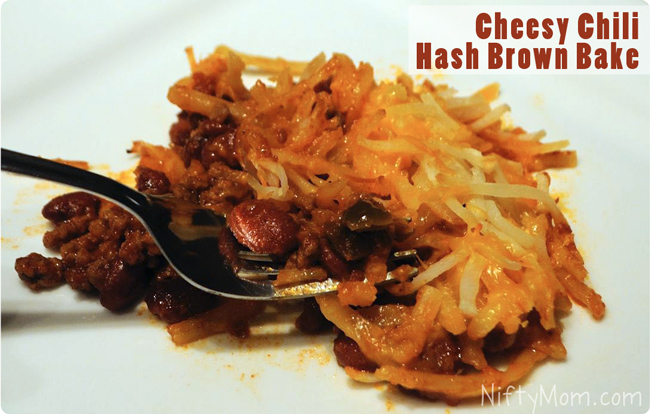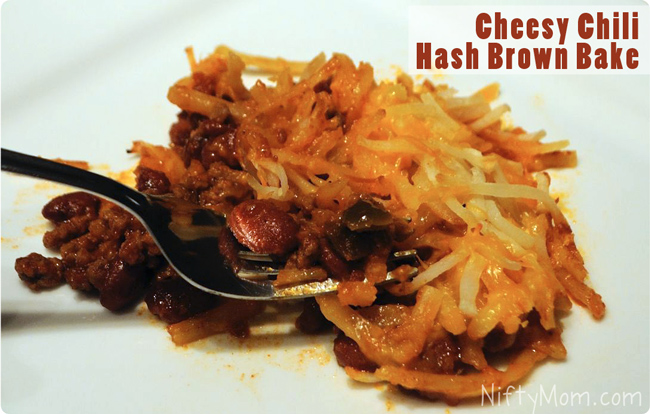 *Recipe inspired by RachaelRay.