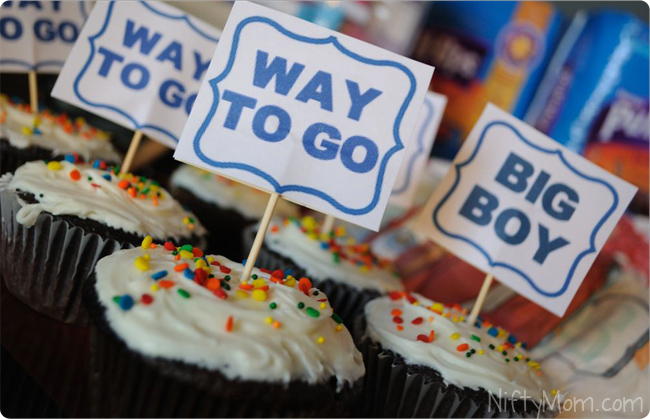 We have been working hard to get my two year old potty trained. He has been doing pretty good at telling me when he has to go potty and making it to the restroom in time. In the mornings, he asks to wear his race car Pull-Ups (since they have McQueen on them) so I know he wants to keep up the good work and keep trying. I would say that overall, it has been a success. I would not say that we are 100% done yet, but it is worth being happy about and I know it is in the near future. To celebrate the potty training milestone, I hosted a Pull-Up's 'First Flush' party with six of our friends and their toddlers that are currently potty training or about to start. There is no better way for a kid to feel good about potty training than a party!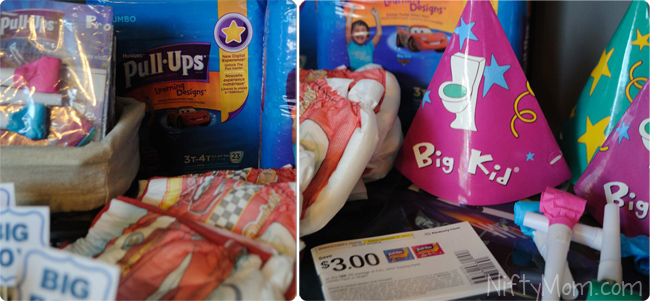 To get started, we had a party table with Pull-Up favors for the kids such as hats, stickers, noisemakers and cupcakes. We also had some sample Pull-Ups, training charts, and coupon booklets for the parents. I would have to say the noisemakers were a big hit while they lasted. The parents really loved the savings in the coupon booklets and couldn't wait to get some potty training supplies. While the kids were eating cupcakes and having fun, I showed the parents the Pull-Ups Big Kid App that I have been using.
Downloading the app is easy and you can customize it with your child's name. Once started there are some great features for both parents and child.
Some of the features include:
3D Celebration – A fun way to bring some Disney Characters to life and get the little one excited about using the potty.
Big Kid Timer – A countdown to the next potty break.
Potty Rewards – Earn stars for achievements and unlock Disney games.
Photos – Take pictures and add Disney Character frames.
Disney Character Call – Your child can get a call from selected characters (so exciting!)
Videos & Songs – Some potty training songs to have fun and dance to.
Training Tips & Articles – Helpful for the parent during struggles.

I have been using all the features and they are very helpful. My son loves 'playing' on my phone anyway, so having an app just for him is exciting in it's own. After he uses the potty I let him play a game or watch the 3D celebration. It helps that he is a fan of Mickey, Toy Story, and Cars.
Overall, I would say the party was a success and we had a lot of tired toddlers that afternoon. A few friends couldn't make it due to sickness (a lot of that going around the last few weeks) so I mailed them a potty-training care package to enjoy.

There is still time to enter the Pull-Ups Sweepstakes on the Pull-Ups Facebook Page. Just share a 'First Flush' moment for your chance to win a 4-day family getaway to a magical place in Orlando. The sweepstakes ends February 28th so don't wait to enter. I hope one of my readers wins and has a great family vacation!
For more potty training tips and resources, visit Pull-Ups.com.  You will find lots of great printables, helpful information, activities, coupons and more.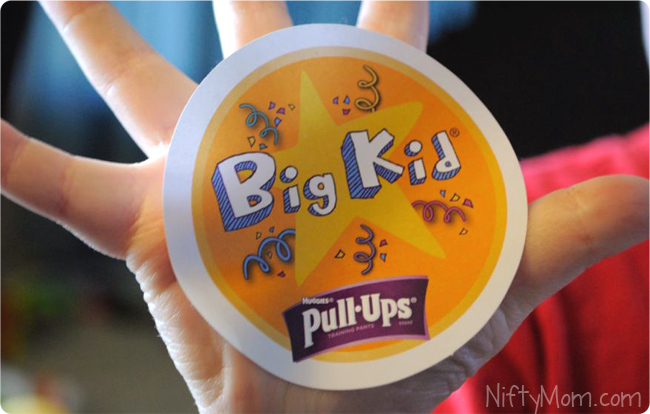 "I participated in a campaign on behalf of Mom Central Consulting for Pull-Ups. I received product samples to facilitate my review and to host a party. I received a promotional item as a thank you for participating."