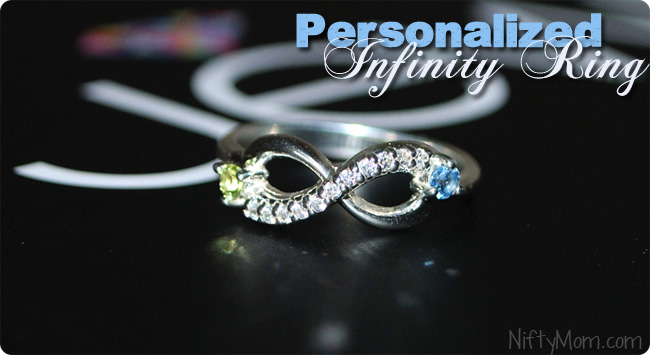 When it comes to giving gifts to loved ones, I always try to come up with something that is personal and has a meaning behind it or something that can be emotional connected with. Anything can make a great gift with a little thought and personal touch. I know a lot of people who like to give (and receive) jewelry for their Anniversary or Valentine's Day. Picking out the perfect piece can sometimes be a challenge and other times the recipient knows exactly what they want (like me). I have wanted an infinity ring ever since my husband and I got married and I finally found the perfect one(s) on Jewlr.com.
I was browsing on Pinterest one day (trying to avoid my to-do list) and came across a pin of an infinity ring with two different gemstones. Since I have been wanting one for awhile now, I naturally clicked on it to see where it was from. That is when I was introduced to Jewlr.com. I was so drawn in by all the amazing jewelry pieces, I nearly didn't notice an hour had passed. There wasn't just one infinity ring, there were dozens of them, plus matching pendants and more. And each of them can be personalized with gemstones and engravings. When I got a chance to get one, I again browsed for a long time. After narrowing my pick down, I finally selected the Double Stone Infinity Accent Ring. It only took seconds to personalize the ring.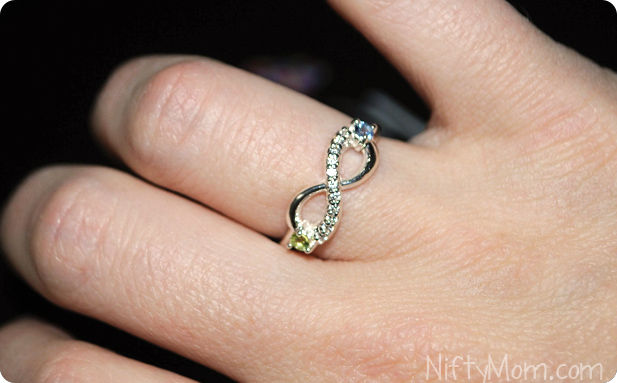 For the outer stones, I selected Peridot and Aquamarine, my husband and I's birthstones. I then added an engraving of our wedding date to the inside of the ring. We got married on 8/8/08 which is part of why I have wanted an infinity ring. The number eight is not only my favorite number, but it is an infinity symbol itself. I don't think I could get a ring more personal than that!
After receiving the ring, I couldn't wait to wear it. It is just as perfect as I hoped it would be and I haven't taken it off since. The quality is remarkable and it is very comfortable to wear. It makes me smile every time I look at it. I've had many compliments on the ring from friends, family and even random strangers. I can't wait to get the matching necklace pendant!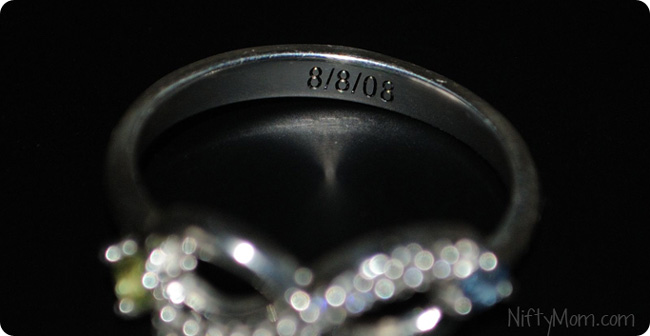 I love shopping online, but I know some people are hesitant about it,especially for jewelry. My experience with Jewlr has been nothing but exceptionable. They truly make shopping online a great experience. Some of the best things about shopping with them: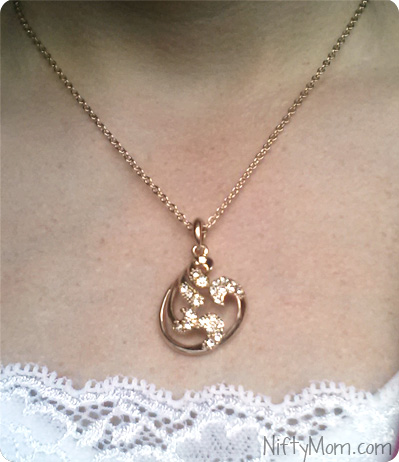 Each purchase comes with a FREE gift! I got the pictured necklace.
FREE Shipping with all purchases
FREE Re-Sizing if the ring doesn't fit. Great if you are giving it as a gift!
They have a lowest price guarantee.
They have an easy hassle-free 30 day return policy.
One year warranty covering workmanship and defects on jewelry.
Navigating the site is effortless with categories and similar item suggestions.
All pieces can be personalized by selecting metals, stones, and engravings.
Personalizing is quick and easy.
Since Valentine's Day is right around the corner, Jewlr has put together a Valentine's Day collection to make shopping easier. There are a lot of great rings for women and men. You can also find pendants, family rings, Mother rings, couples rings, engagement rings and so much more. Use coupon code JEWLR2013 for 10% OFF All items at Jewlr.
For the latest updates and new products, connect with @Jewlr on Twitter and Facebook and follow their boards on Pinterest.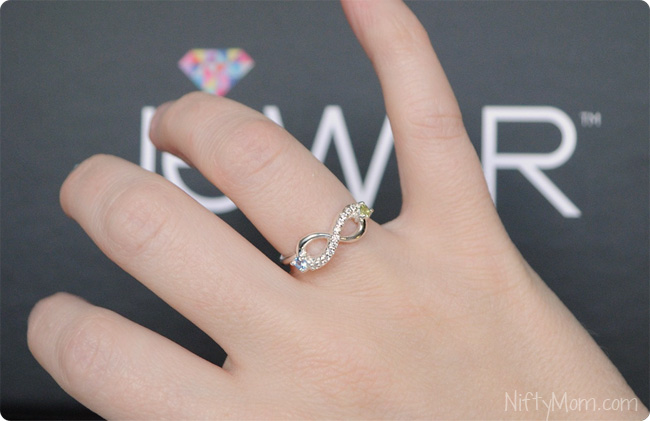 I received the named product at no cost to conduct this review and was in no other way compensated. All opinions expressed are 100% mine.