This Chocolate Strawberry Dessert Waffles recipe has been compensated by Collective Bias, Inc. and its advertiser. All opinions are mine alone. #SendSweetness #CollectiveBias
Valentine's Day is in less than two weeks away. Gifts on this designated day of love go out to spouses, partners, family and friends. With Valentine's Day falling on the weekend this year, it's a great time to take the opportunity to share time with each of those loved ones.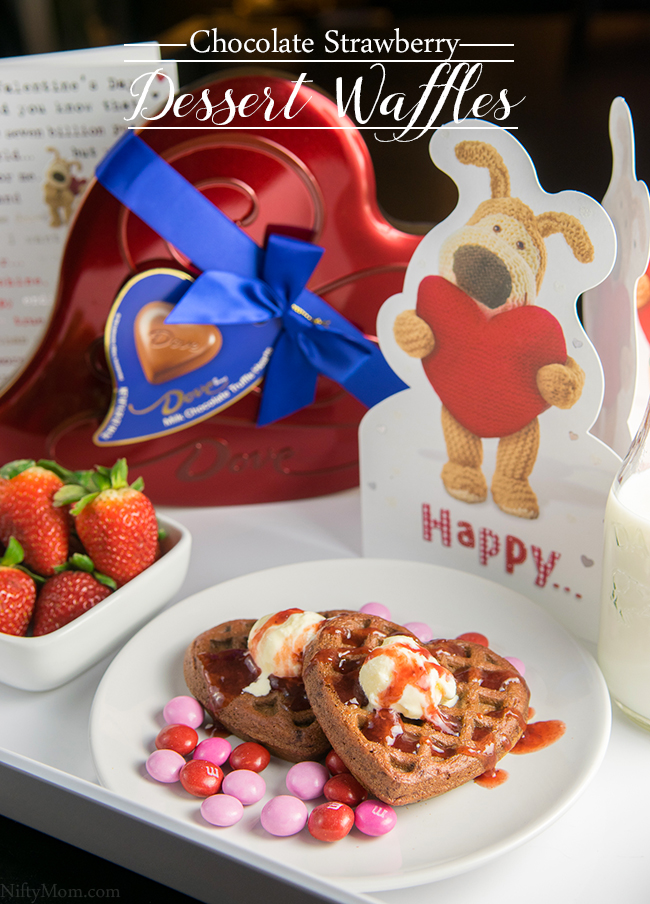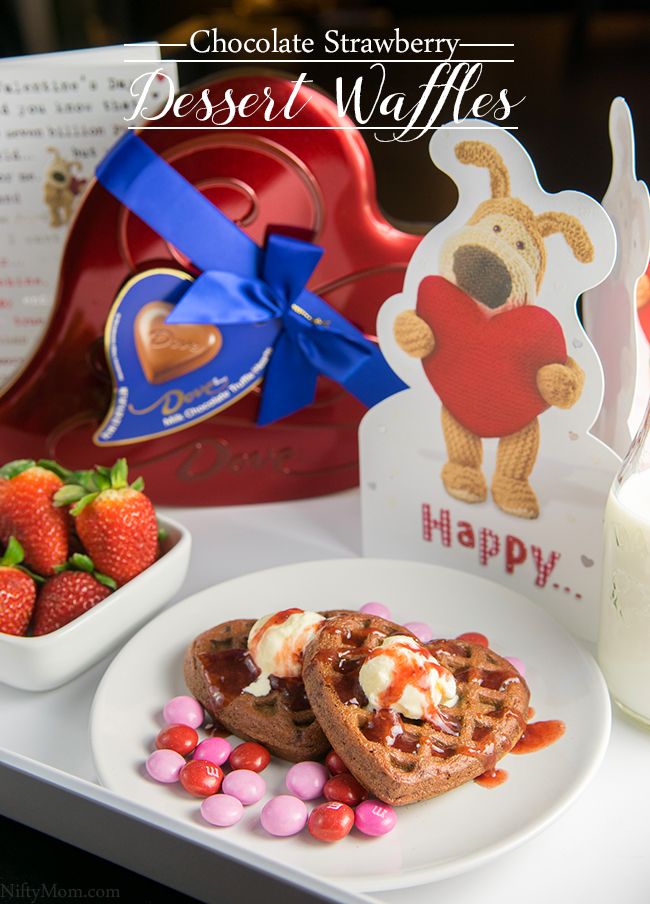 Valentine's Day gifts have been spotted at Walmart, throughout the whole store for the last month; candy, chocolate, cards, hearts, stuffed animals and all things red and pink.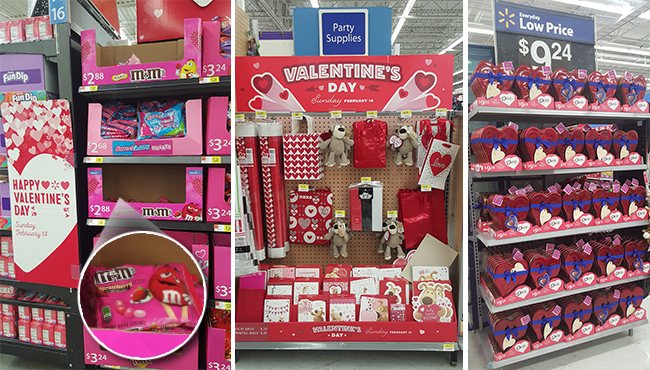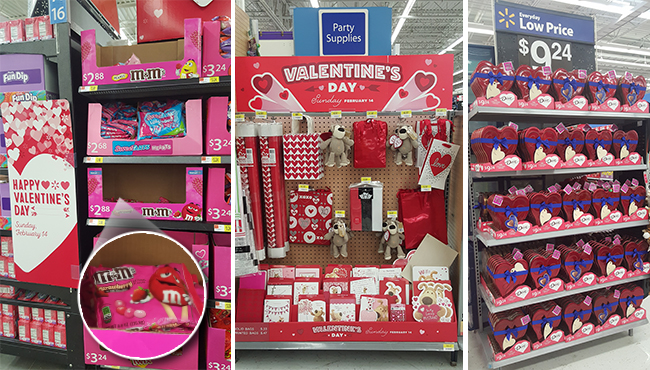 I have been picking up little things here and there during my weekly trips to the store. The M&M's® Strawberry are an exclusive variety only sold at Walmart for a limited time so I always grab a bag or two of those.
I have been thinking of different homemade treats to make for friends and family, when I remembered I have an awesome mini heart-shaped waffle maker that I haven't used in almost a year.
Making dessert waffles with cake mix is a delicious treat and can easily be turned into a dessert bar when serving numerous loved ones.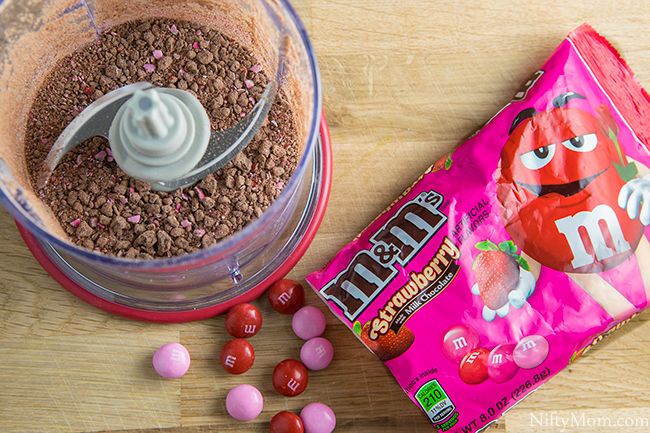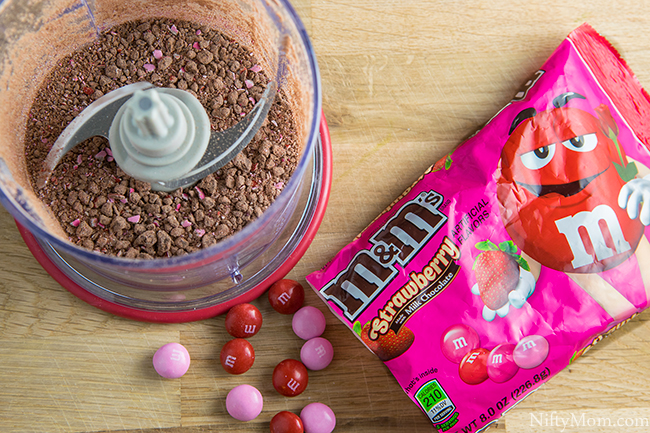 To start, I finely chopped a cup of M&M's® Strawberry. The flavor is strong enough that the chopped candy gives the waffles the right amount of strawberry taste with a nice texture.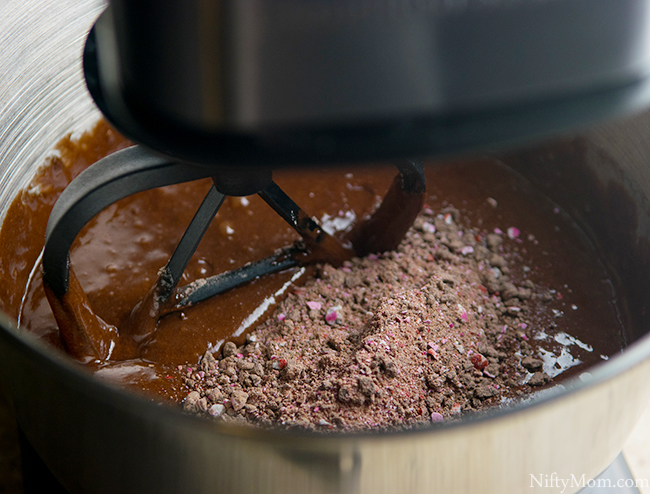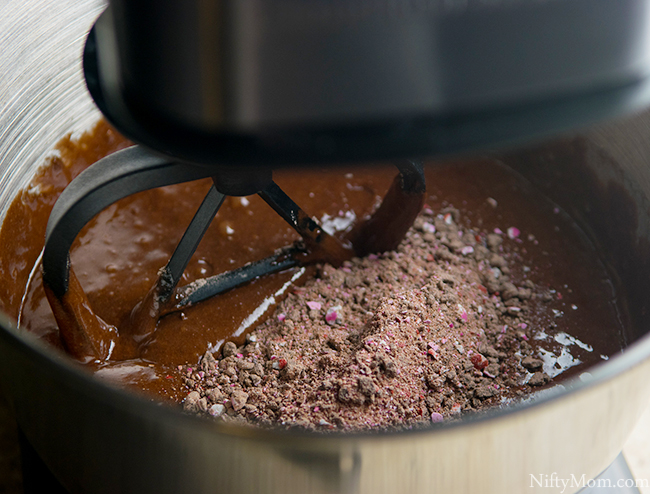 Using a box of chocolate cake mix (or your own cake mix recipe), mix the ingredients then add in about 3/4 cup of the chopped M&M's® Strawberry. Save the rest of the chopped candy for on optional topping.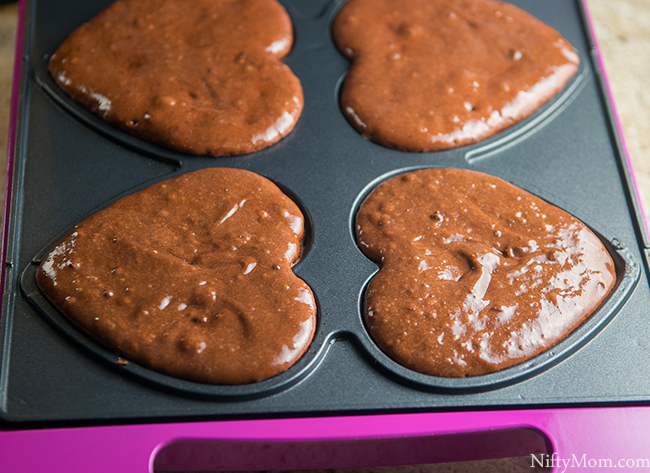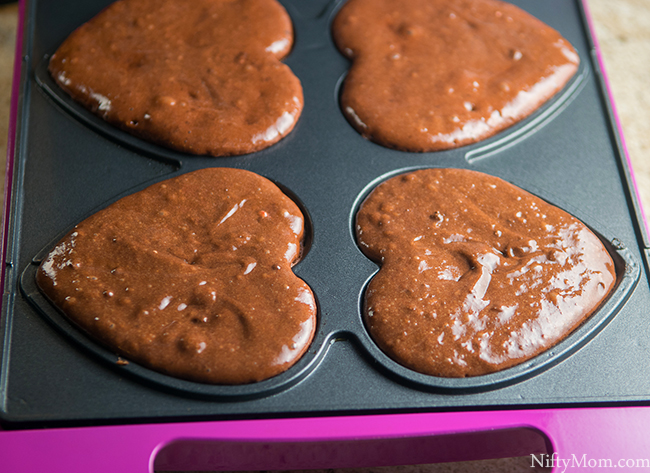 Pour the batter into the waffle maker using the proper amount for your specific maker.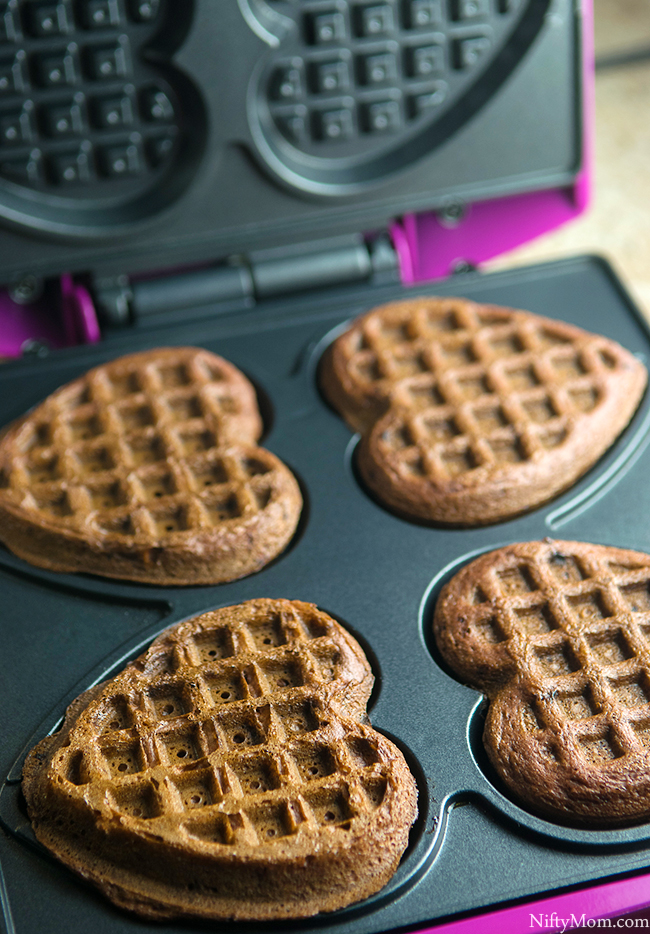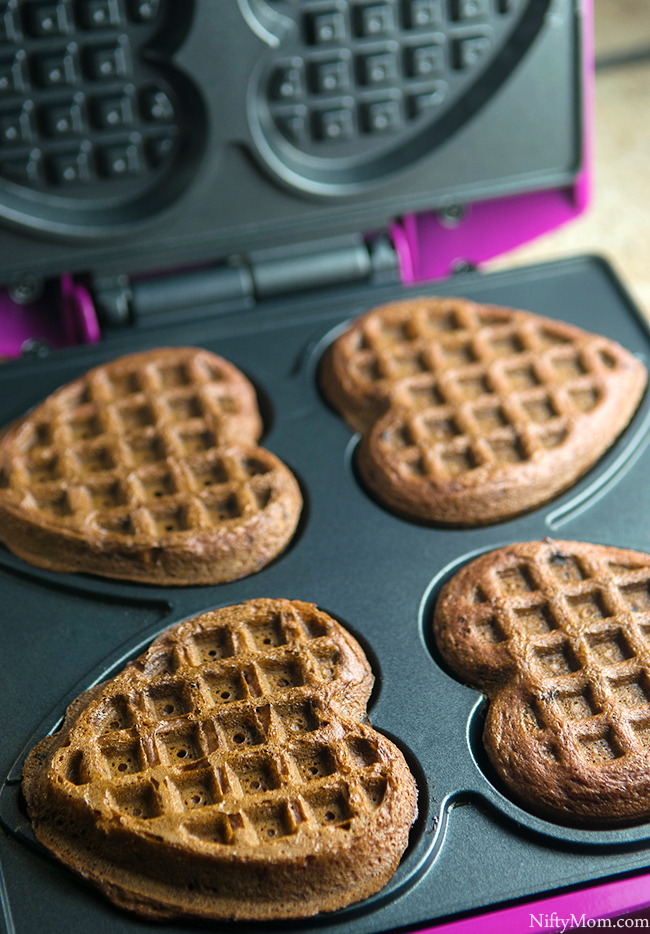 Close the lid and bake for about 5 minutes, until fully baked.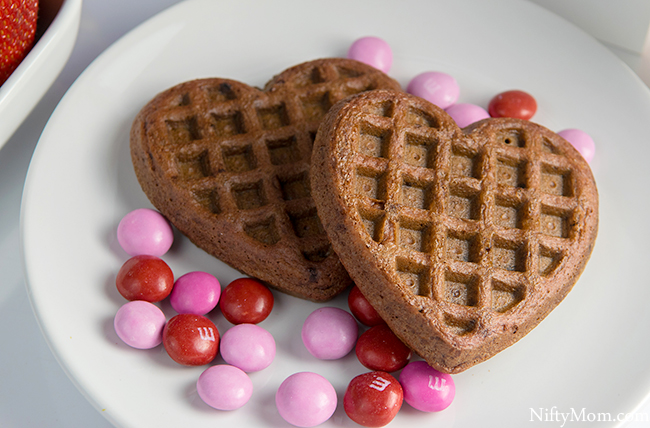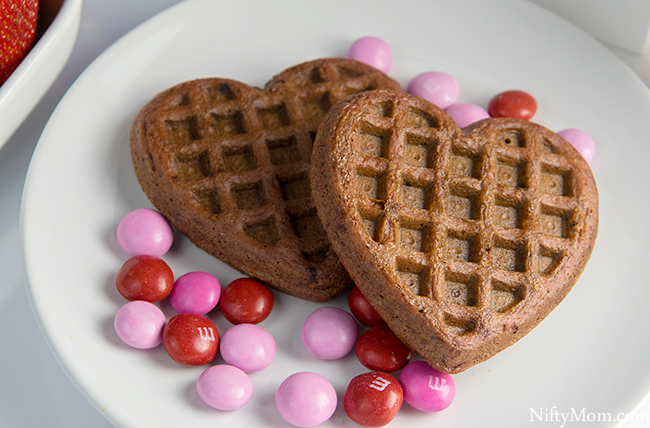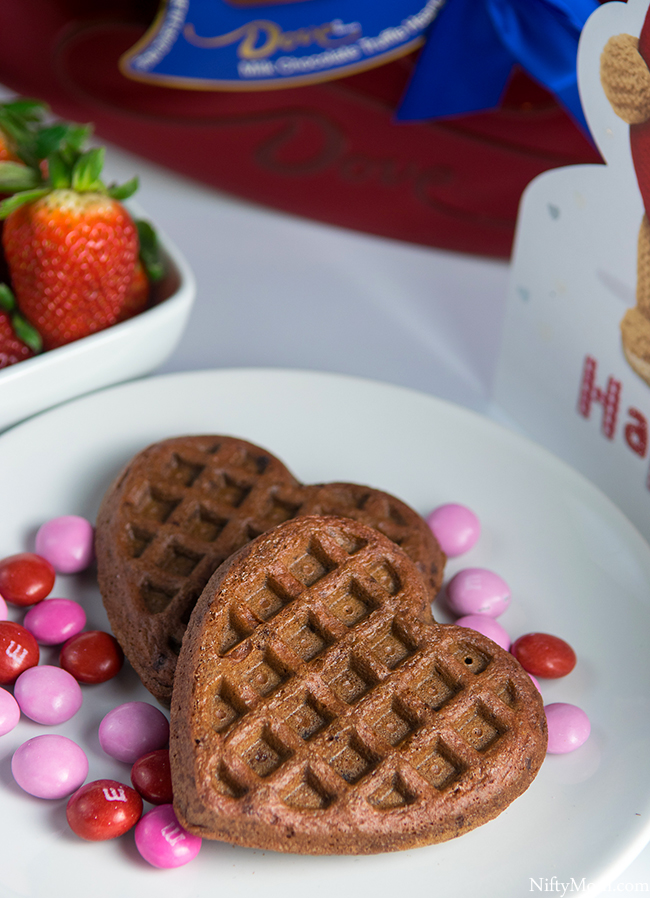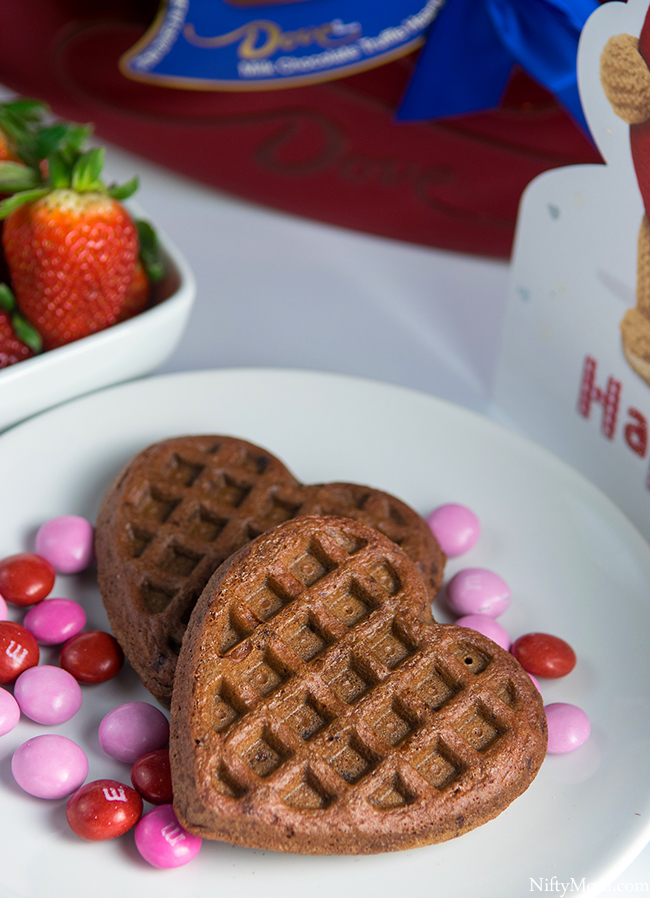 They can be served warm or cooled.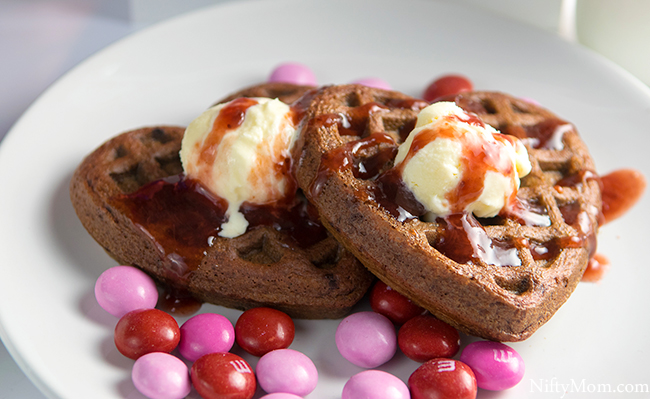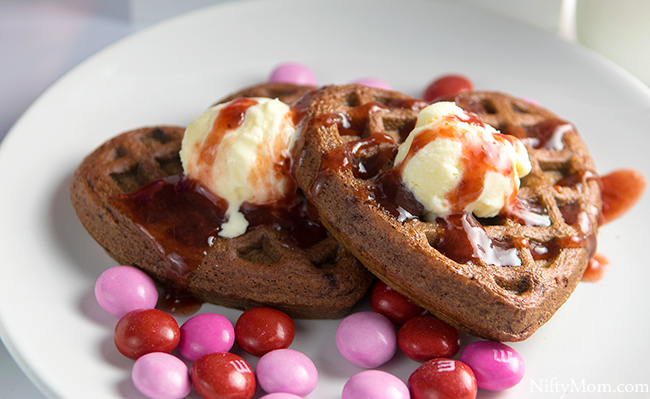 Place out with numerous toppings such as:
Ice Cream
Whipped Cream
Chopped M&M's® Strawberry
Sliced Strawberries
Strawberry Sauce
Chocolate Syrup
Mini Chocolate Morsels
Sprinkles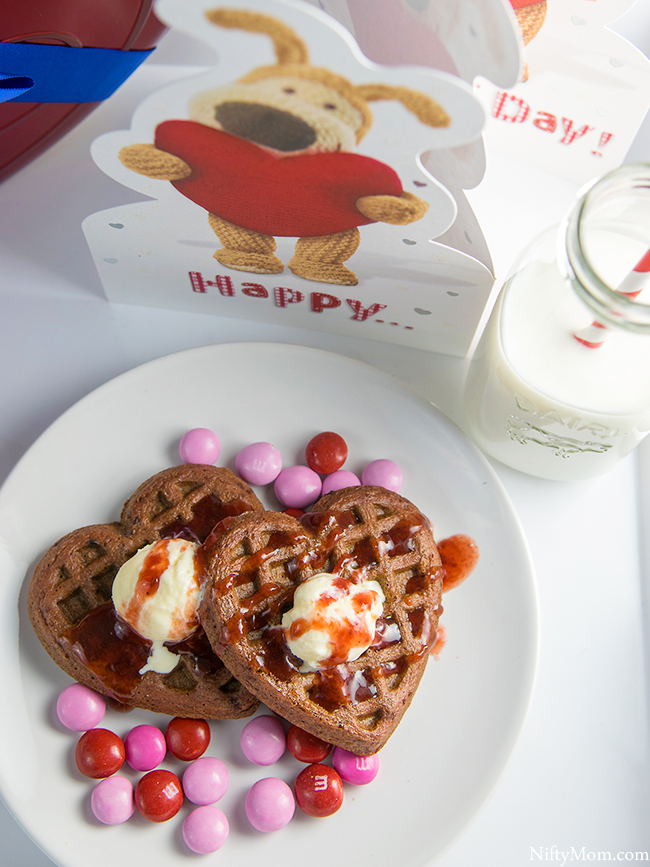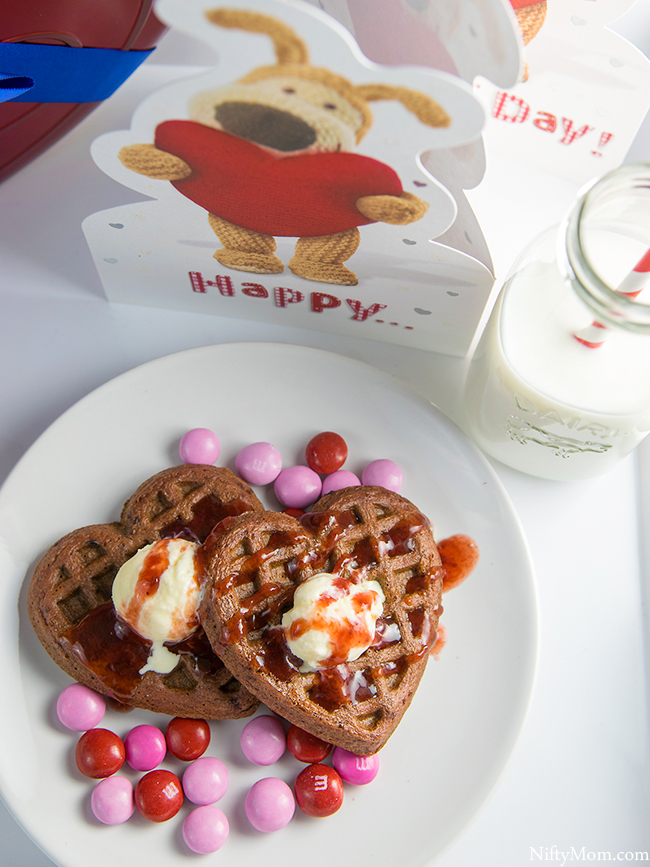 It's an easy treat to make in large quantities, so invite over fellow moms, let the kids have a play date while all the moms enjoy a dessert waffle bar!
Another idea I thought would be nice is to make a little set up for different loved ones: my Mom, sister-in-law, and best girlfriend.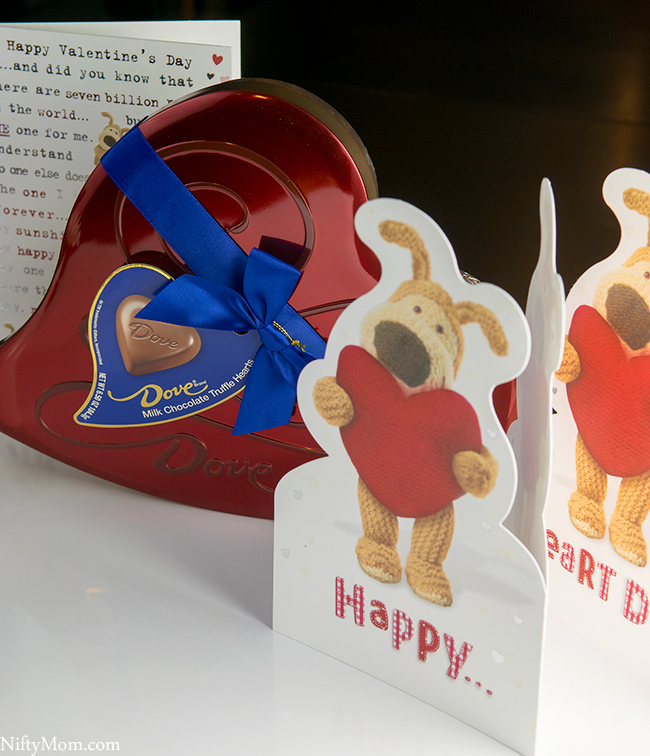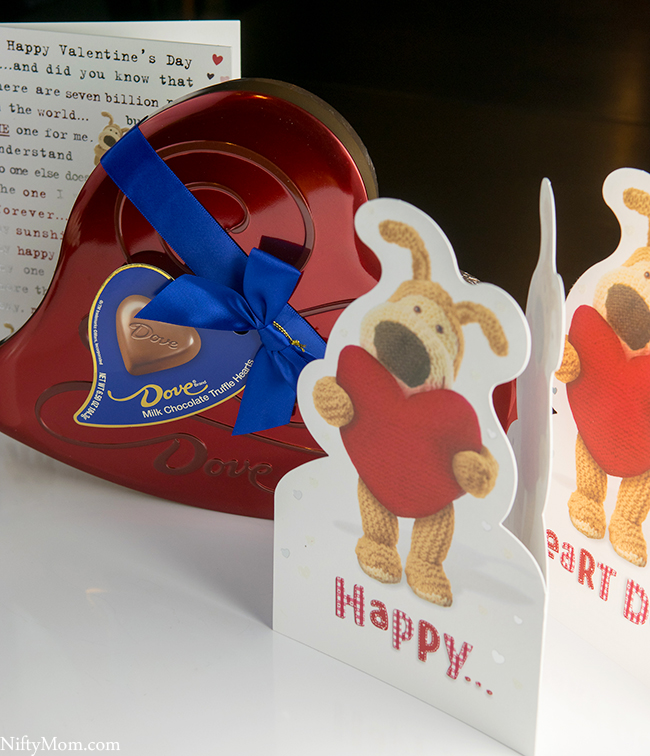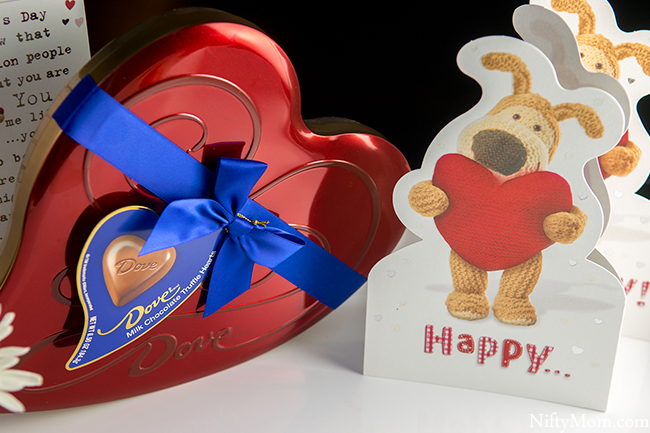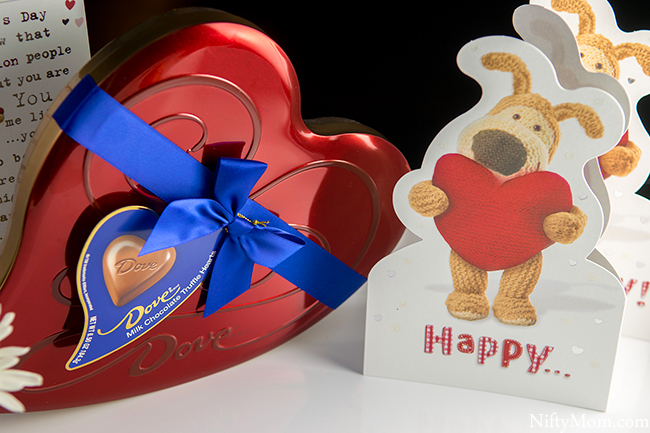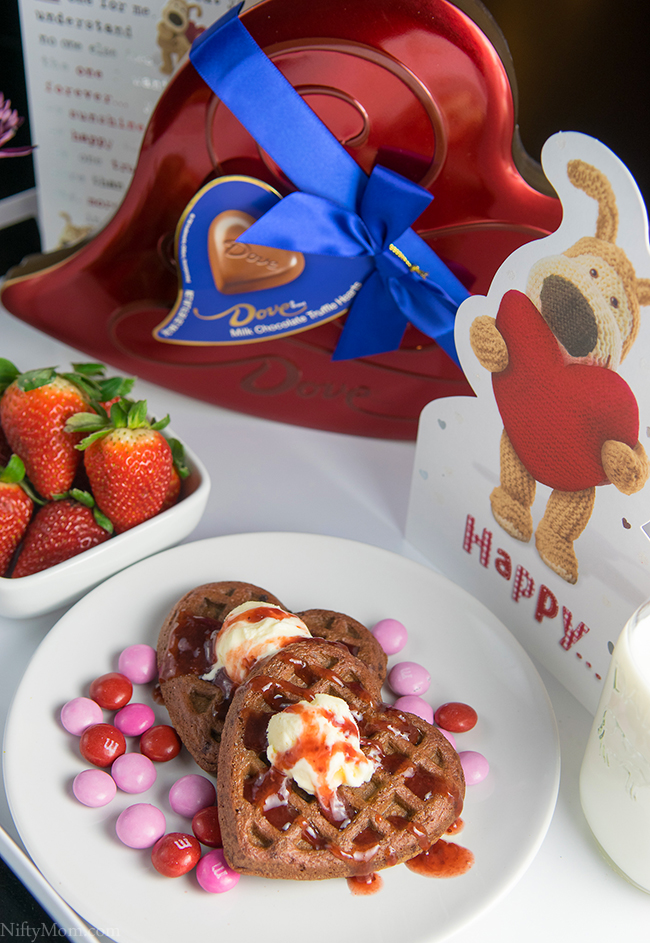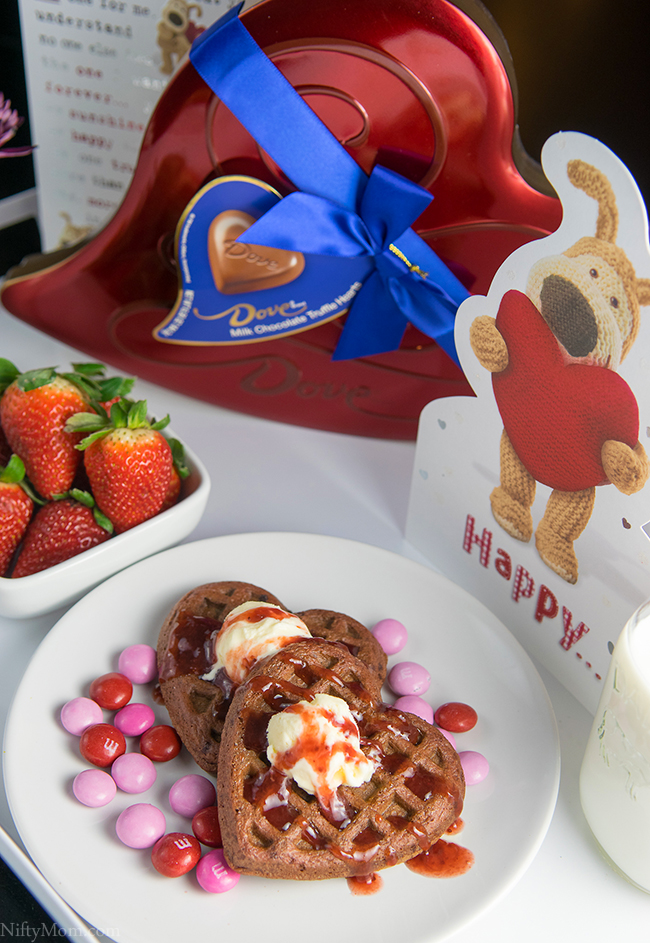 Along with the dessert waffles, DOVE® Valentine's Day tin, American Greetings® Valentine's Day greeting cards and flowers are served on a tray.
What would you make for loved ones?
Check out more Valentine's Day recipes and gift ideas here.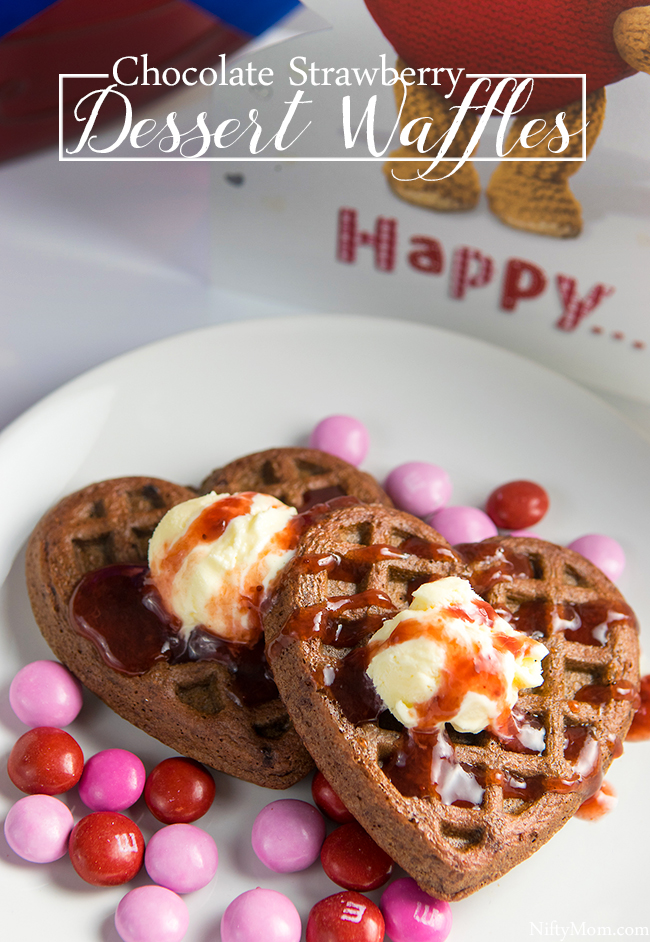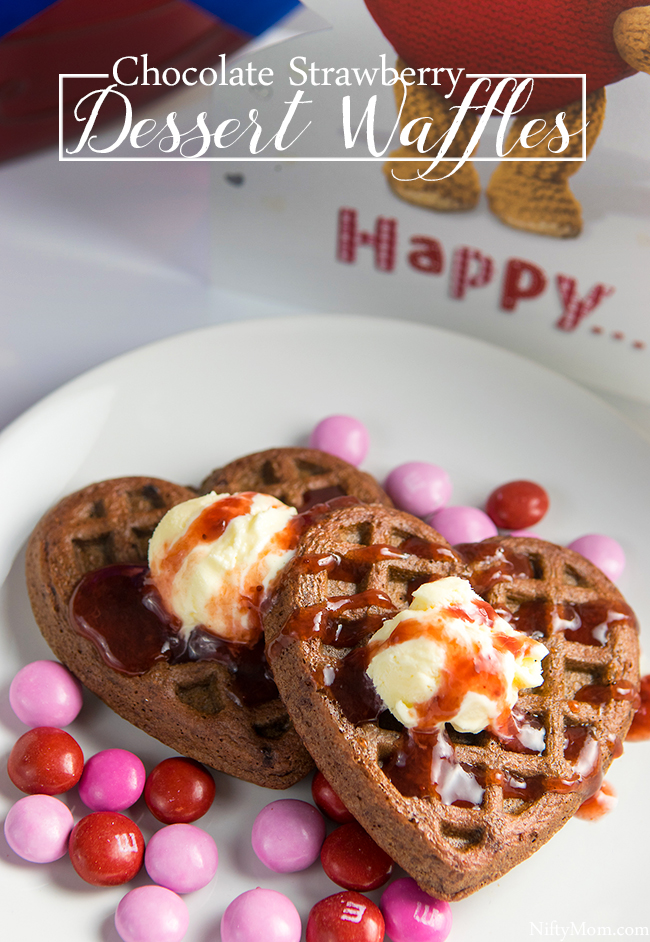 Chocolate Strawberry Dessert Waffles
A simple dessert great for Valentine's Day.
Ingredients
1 box of chocolate cake mix
oil, water, eggs (amounts as called for on cake mix)
1 cup M&M's® Strawberry
Toppings: Vanilla ice cream, whipped cream, strawberry sauce, chocolate syrup, chocolate chips, strawberry slices, etc
Instructions
Finely chop or crush 1 cup of M&M's® Strawberry.
Combine cake mix as instructed on the package with oil, water, eggs.
Mix about ¾ cup of the M&M's® Strawberry into the batter. Reserve the extras for optional toppings.
Pour batter into waffles maker (check your waffle maker's recommendations for proper batter amounts).
Bake for 4-5 minutes.
Serve with optional toppings.