I am sharing my story about adding P3 Portable Protein Pack, a #MeatCheeseNuts snack, into my routine as a part of a #PortableProtein sponsored campaign for #CollectiveBias. All opinions expressed are my own.
The last few weeks I have been doing pretty good at creating a healthier and more active lifestyle. I'm definitely not 100% where I want to be yet. My daily schedules are getting exponentially busier with each week. I have to make time for me no matter how hectic the day is going.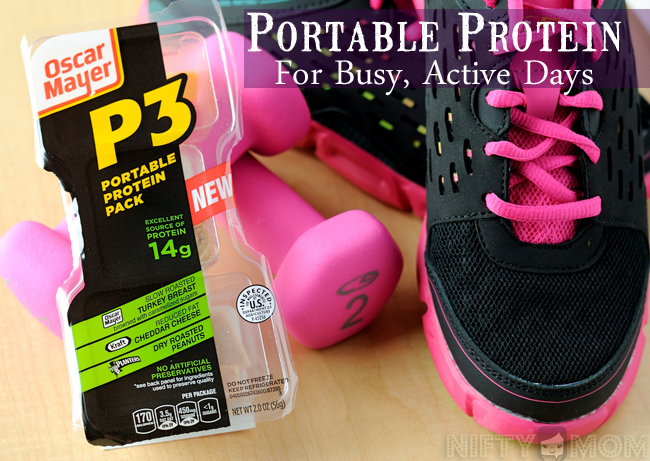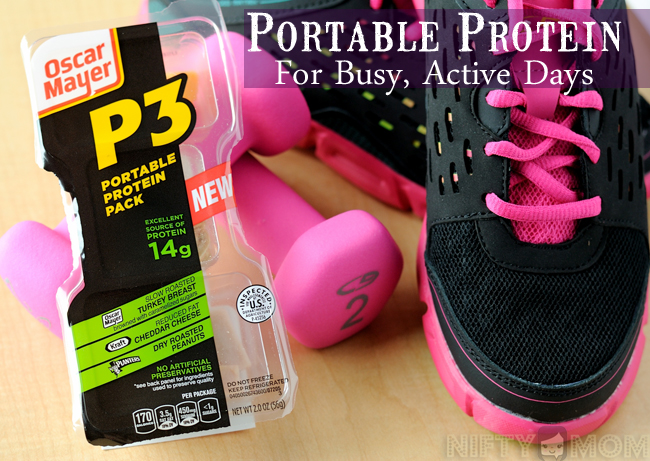 Almost two weeks ago, I committed myself to block out 30 minutes each day to almost kill myself doing 30 Day Shred (well, at least that's how it felt the first week). I am so excited that I have forced myself to stick with it. Now, it is something I look forward to each afternoon.
I have also successfully been consuming more water each day, eating breakfast, taking probiotics & vitamins, and making more balanced dinners. However, between meals isn't so great. Sometimes I stare in the refrigerator or pantry just hoping I can grab something while on our way out the door or after my workout. Most often, I end up grabbing nothing just to avoid grabbing junk food.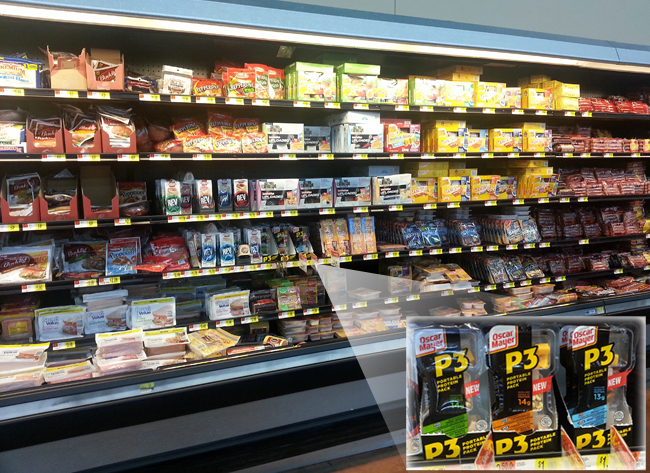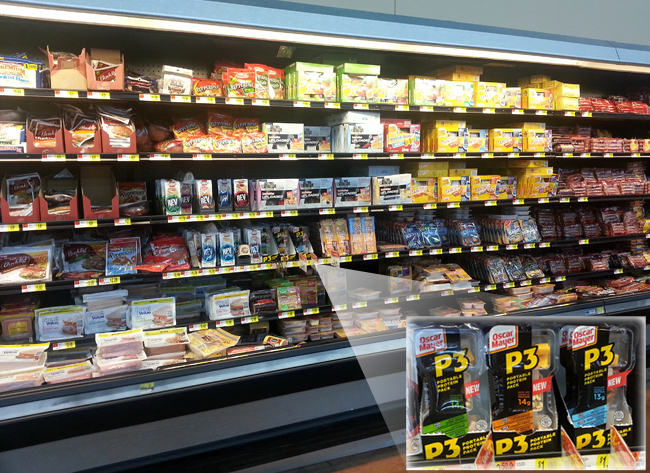 Last week when I was writing out my grocery list, I added 'nutritious snacks for ME' (much needed reminder because I always wind up with foods just for the kids). When I was at Walmart one of the snacks I got for myself was Oscar Mayer's new P3 Portable Protein Packs. There was a spot for 4 varieties, but they were out of the Applewood Smoked Turkey Breast.  Having a roll back price of just $1, I grabbed six packs: two each of Applewood Smoked Ham, Rotissere Seasoned Chicken Breast, and Slow Roasted Turkey Breast.
I knew these would be a great addition to my daily routine. Something that will help me get a protein-packed snack with minimal effort. Each one contains three proteins: meat cubes, cheese cubes, and nuts. I love having that variety. It's not as boring as just a little snack of one kind.
Out of the three I tried so far, the Applewood Smoked Ham is my favorite. However, I enjoyed all three of them. It has really helped my struggle with getting extra fuel and protein between meals.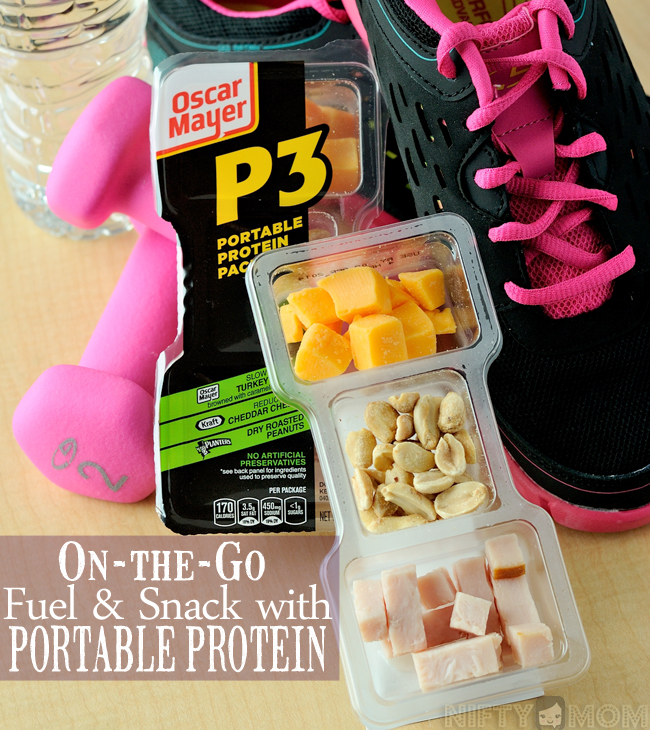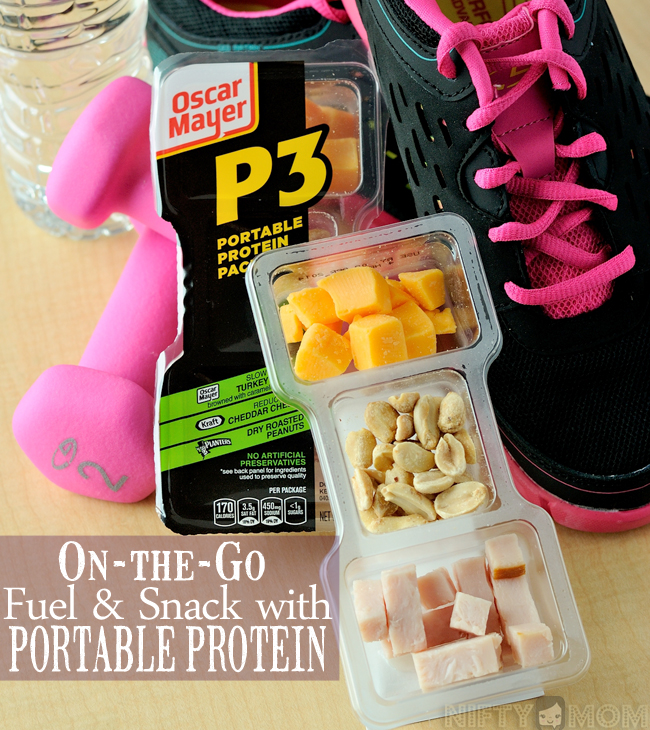 I mentioned earlier I look forward to my workout in the afternoon. I initially thought about working out in the morning, but the times my kids wake up varies. So no matter how early I get up, my 2 year old sometimes is right behind me. The afternoon has worked great for me. After I get the kids down for naptime, instead of cleaning or working online, I do my 30 minute workout.
This also works great because it gets me pumped for the rest of the day. It clears my head of the stresses from the morning (which can really take a toll on me).
Before this week, I wouldn't eat anything after I was done and quickly found myself very hungry about an hour before dinner. This leads to unhealthy snacking or eating part of dinner as I am cooking it. Now, after working out, I grab an Oscar Mayer P3 and snack on it while finishing my 'to-do' list before the kids wake up. I no longer get hungry before dinner and it has been great.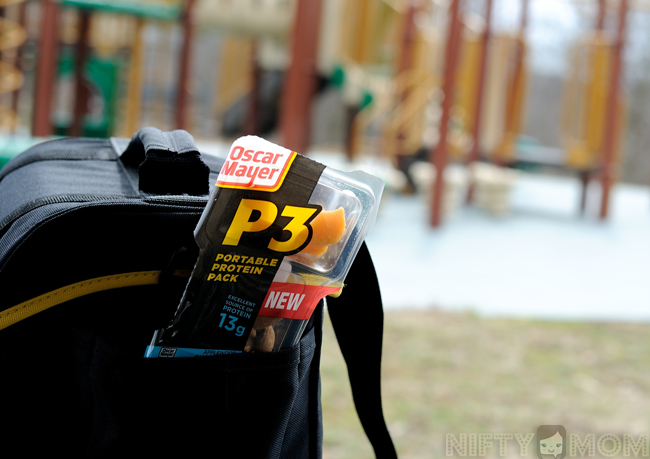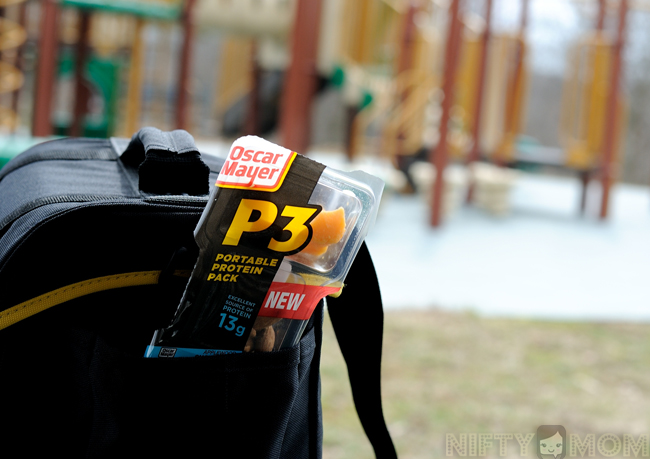 Yesterday I took the boys to the park to let them play and so I could get some update pictures of them. Right before we walked out the door, I was able to grab a P3 and was happy to have something to snack on after they wore me out. It is the fuel that kept me going. It is nice to have something that helps me with my active lifestyle and becoming closer to my goals.
When would you snack on Oscar Mayer P3 Portable Protein Packs?