My favorite projects to do with my kids are ones that can double as gifts. I just love giving loved ones homemade gifts, especially ones the boys made. With Mother's Day, Father's Day, and birthdays coming up, we have been making a lot of different things, such as these DIY jars with layered faux colored sand.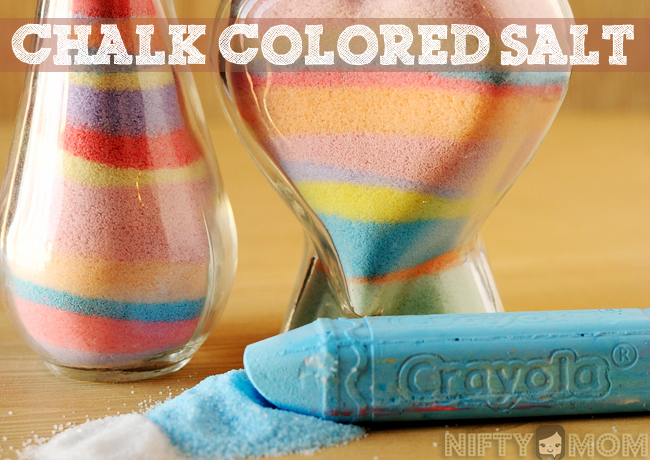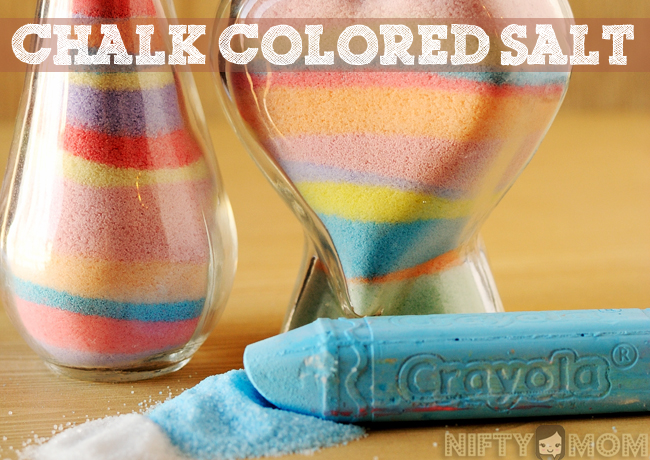 The see-saw weather we have been having lately here in the Midwest keeps causing me to change my daily plans. It starts to warm up, I plan outdoor activities for the week and then the next day it snows. It's been a crazy winter, to say the least. On one of those 70° days, I bought a box of sidewalk chalk in hopes of getting some outdoor play. Then the weather nosedived again and we haven't used it yet.
The boys kept asking to use to chalk, regardless.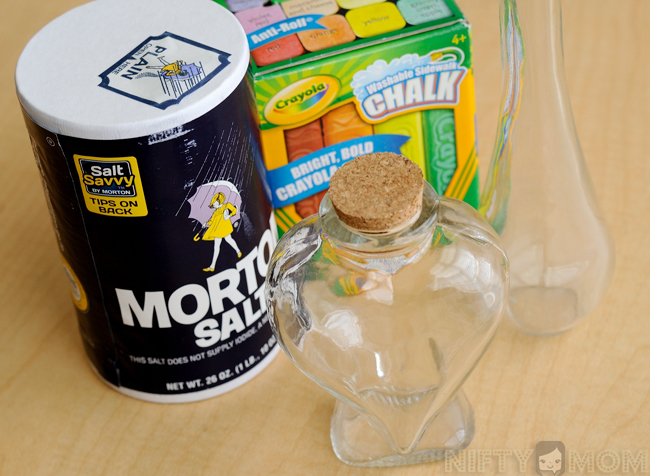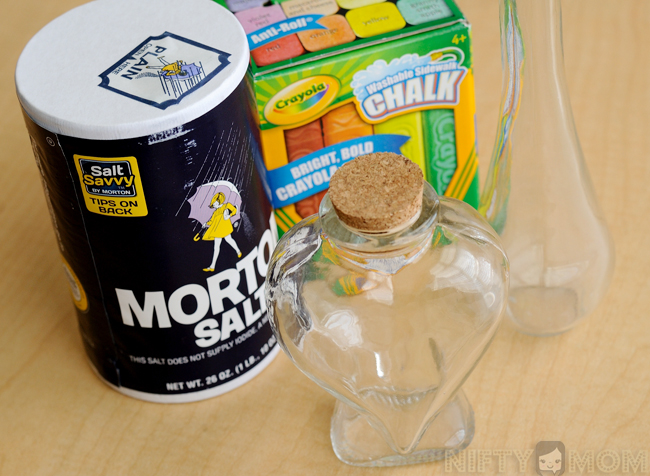 I remembered learning something about using chalk to make salt look like colored sand when I was younger. Since we always have salt, we gave it a shot. The small glass jars are from Michaels. I always leave there with a full cart of things I don't need immediately. Things I just think are cute or I think may some day come in handy. Last month I saw these jars for just over a $1 and couldn't pass them up. Glad I finally get it use them!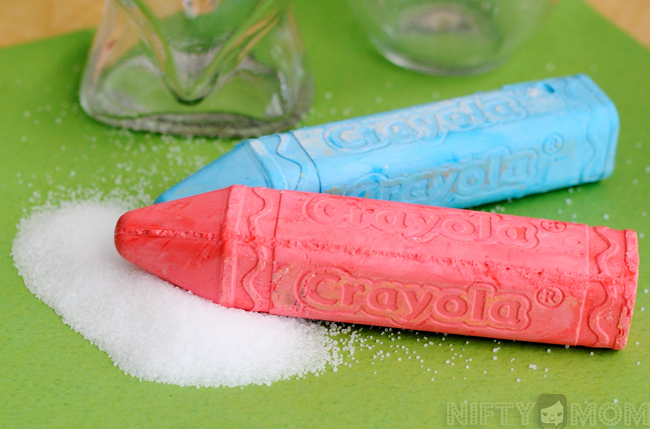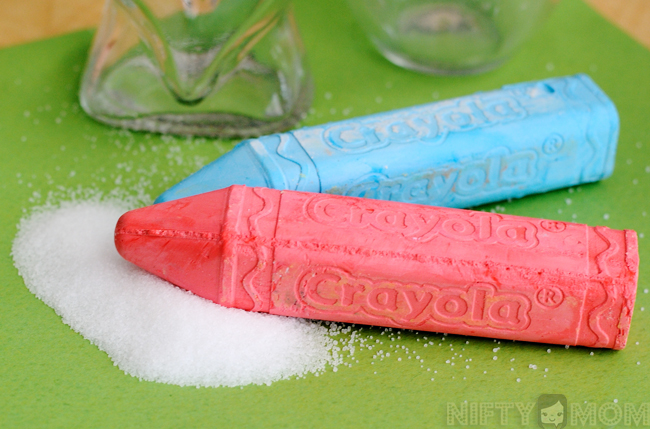 I started by pouring salt into numerous paper bowls. Each of my boys got one bowl at a time and picked out a color to go with it.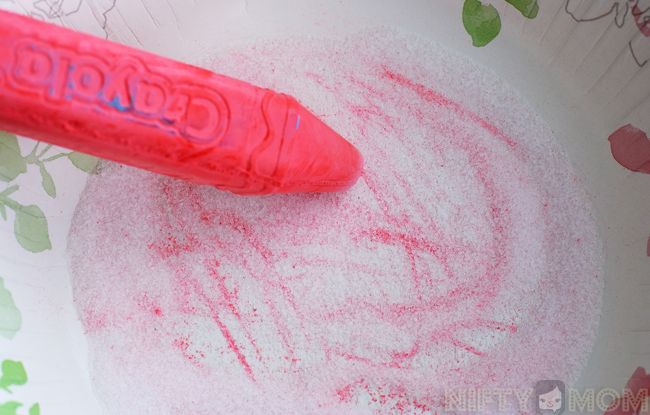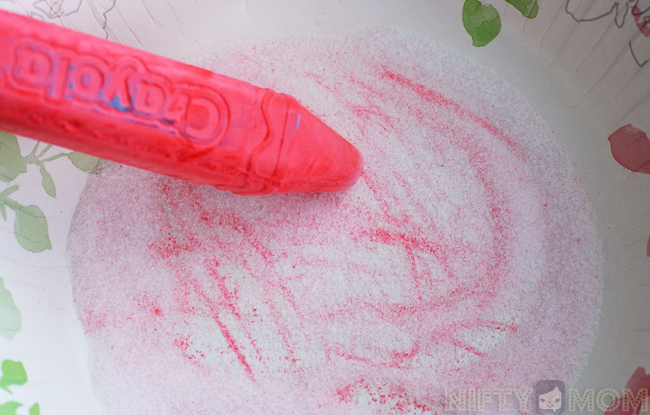 Then their messy fun started. They simply colored the salt with the chalk. It takes a lot of passes to get it coated, so it kept the boys busy. They really enjoyed it. My two-year old was slightly too young to completely understand it and just wanted to dump the salt out and make a bigger mess.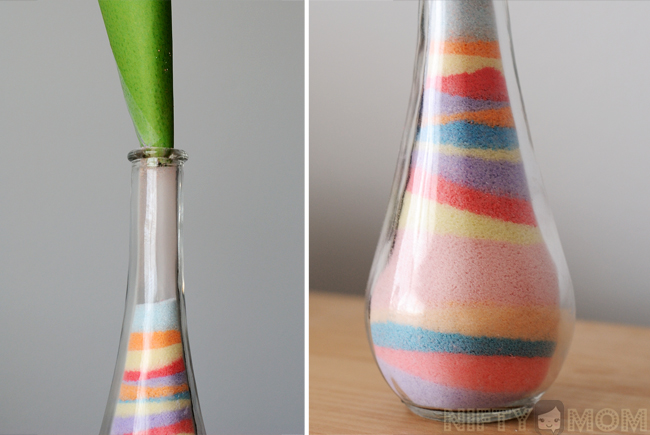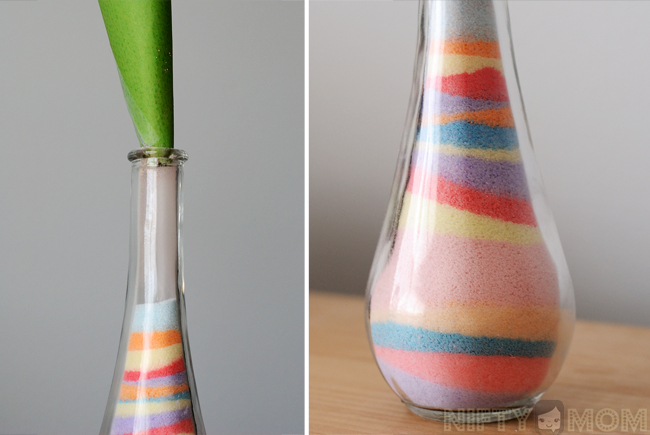 For the skinnier jar, I funneled a piece of paper to pour the sand it. I let the boys take turns picking the colors to layer and pouring them in. I think the end results were perfect! I am going to grab a few more jars during my next trip to Michaels to make a few more.
They want to give the jars to their grandmas, so I may hold on to them for Mother's Day and put a cute tag onto the top they can color and write on. Either way, I am too scared to mail them though, because I don't want them coming open or mixing during delivery.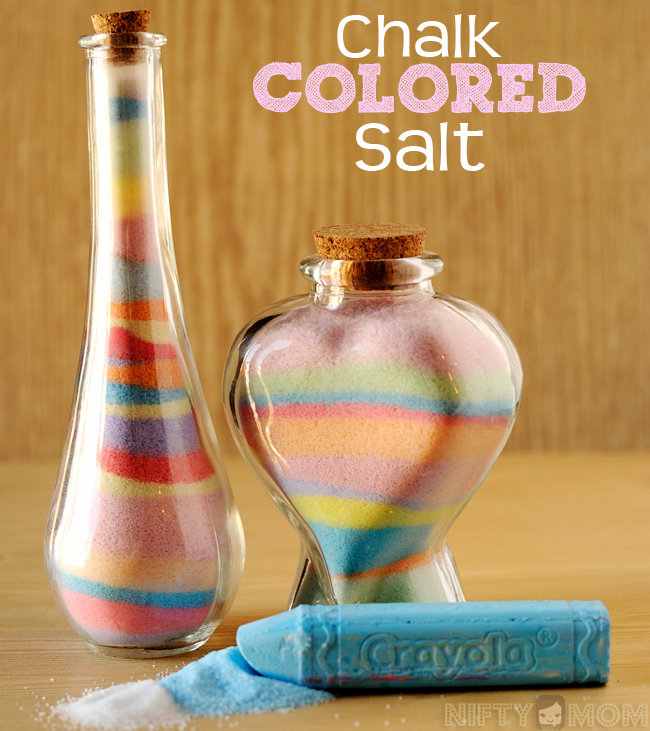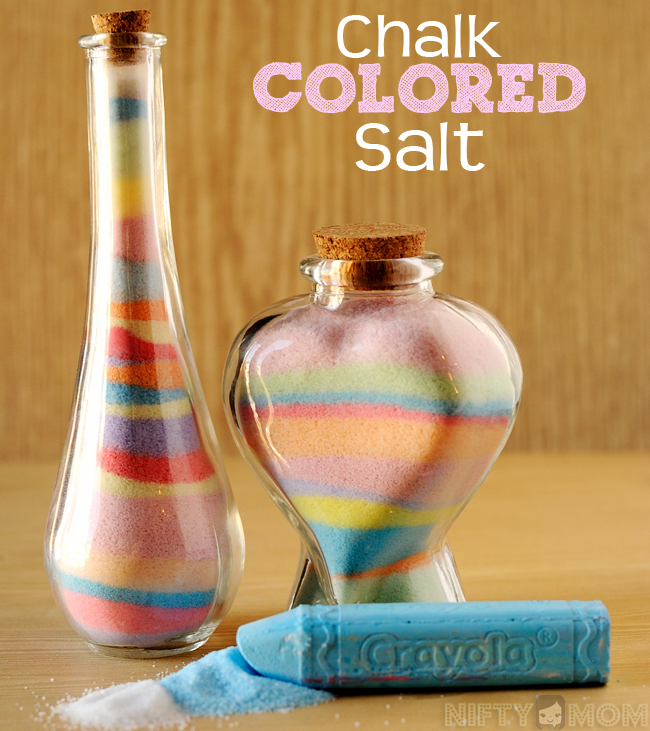 Have you ever used chalk to color salt?