I am sharing this peanut butter bacon cheeseburger recipe as part of a #SayCheeseburger sponsored campaign for #CollectiveBias. All opinions expressed are my own.
Yay! The first day of spring has finally arrived! Now if the temperatures would stop seesawing and stay warm, I would be overjoyed. Maybe if I consistently think about all the things I love about spring, it will finally start warming up. When I think about spring foods, I think about hamburgers and grilling.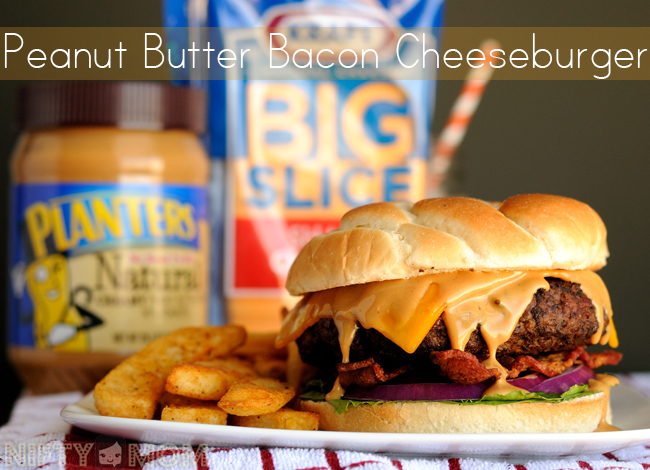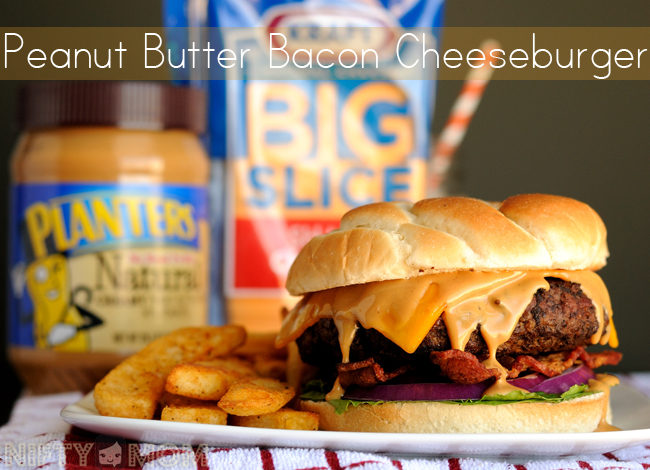 For me though, a hamburger isn't really much of a burger unless it is a cheeseburger. Of all the things I keep stocked, I think that cheese is the front runner. I currently have six different varieties of shredded cheese and four different varieties of sliced cheese, all of which are Kraft brand. Call me crazy, but every time I visit Walmart, I have to pick up at least one new type of cheese. I guess it's just my thing.
As you know, I like to create different meals and recipes with things I normally have in the pantry. So I was thinking, why not make a cheeseburger a little more interesting? What staple in our household would just be crazy and awesome on a burger? Planters Peanut Butter. That was the answer. So I decided to make them two different ways, or for the extreme peanut butter lover, they can be combined.
 Needed Ingredients:
Ground beef
Planters Natural Peanut Butter
Salt & Pepper
Hamburger seasoning
Gourmet burger buns
Kraft Big Slice Sharp Cheddar Cheese
Oscar Mayer Thick Cut Bacon Slices
Toppings of choice (lettuce, red onions, tomatoes, etc)
Adding Peanut Butter to a Burger Patty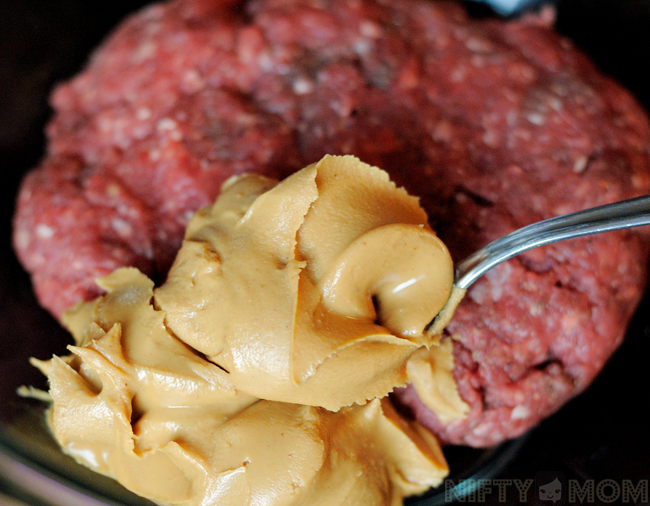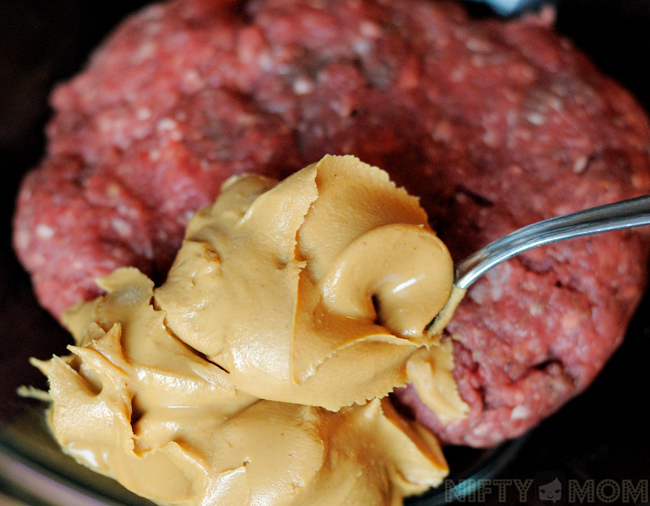 The best way to add ingredients into my little ones' hamburgers is by mixing it into the burger patties. It's less messy for them and also a great surprise for their taste buds. I took a pound of ground beef and mix in three heaping tablespoons of peanut butter. I also sprinkled the seasonings in as I mixed it up. It can be messy, but the longer it's worked with and mixed, the easy it gets. Then I divided the mixture into four patties.
I then took another pound of ground beef, mixed in some seasonings, and created two large patties. I had some gourmet buns, and for the burger to fit, it has to be about a half a pound. I would have preferred to grill the patties, but yesterday the cold temperature was accompanied with high winds. I think all my ingredients & supplies would have been all over the backyard. So I resorted to fully cooking them on the stove over medium-high heat, adding sharp cheddar cheese on top before I removed them from the pan.
Adding Peanut Butter Sauce to a Cheeseburger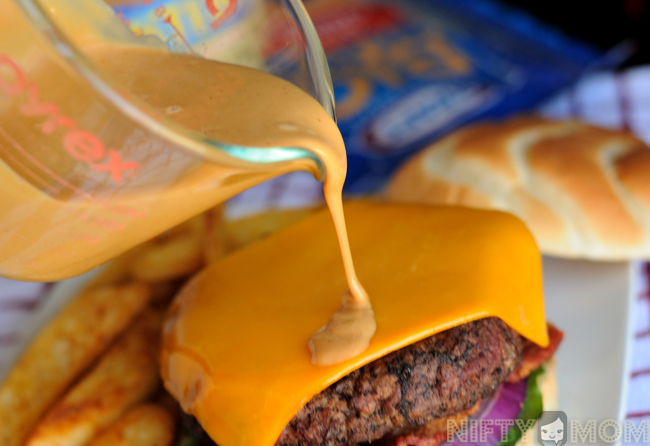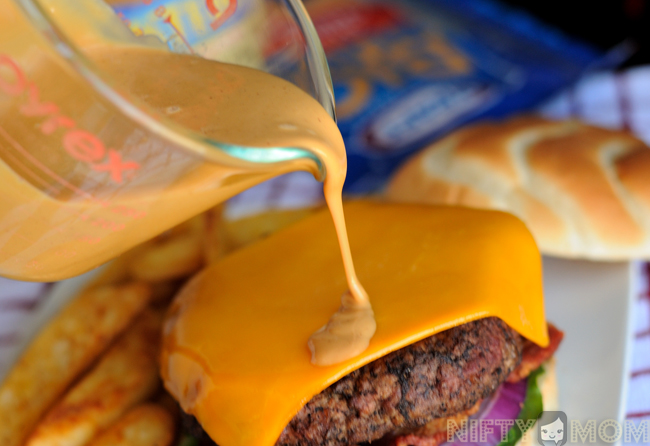 For the adult burgers, I wanted to pour the peanut butter over the cheeseburger. I put about a half a cup of Planters Natural Peanut Butter in the microwave for thirty seconds. This allows it to soften up and pour easily. Pour peanut butter on each hamburger to taste.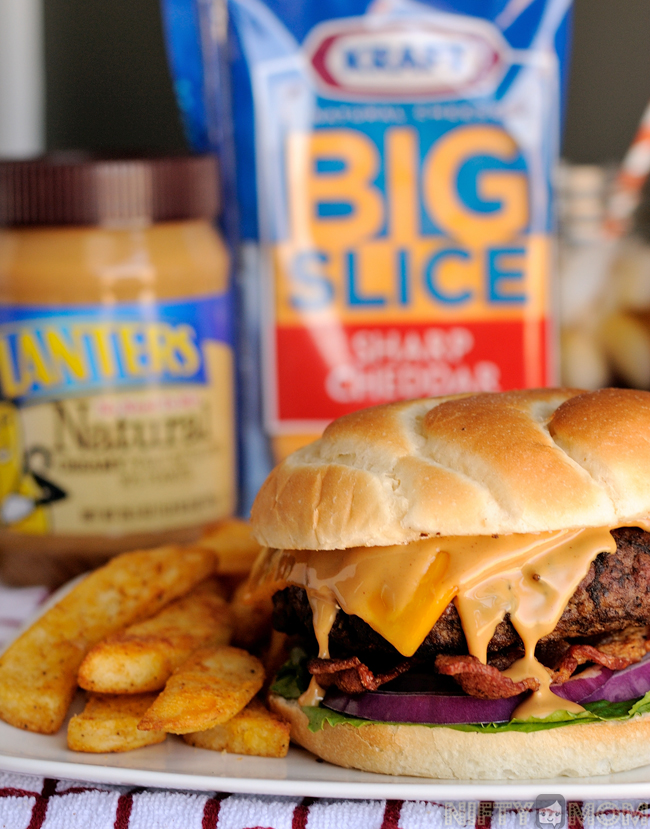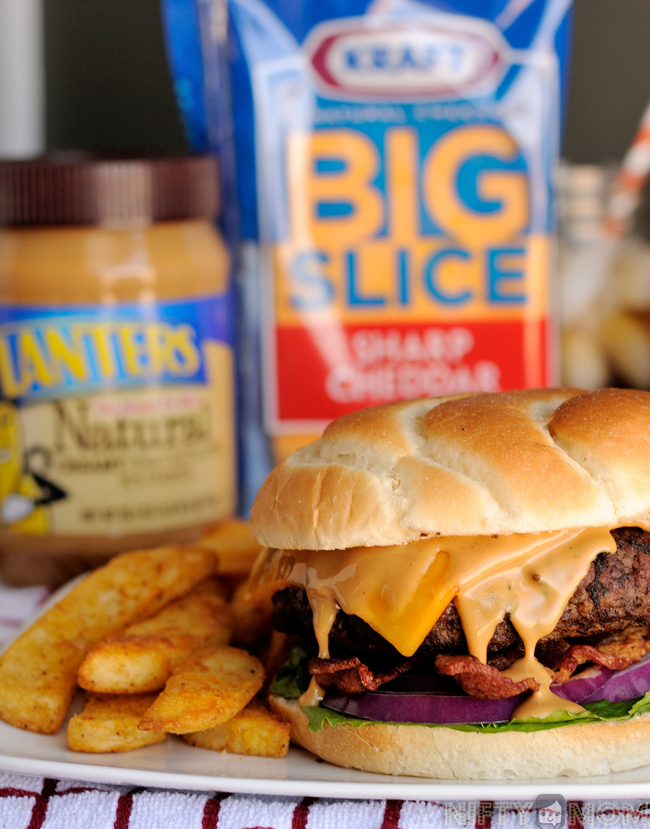 The savory nutty flavor of the peanut butter compliments the cheese and burger extremely well. It is a nice twist to a basic cheeseburger. My boys loved the peanut butter stuffed burger. For an extreme peanut butter taste, pour melted peanut butter over the stuffed cheeseburgers.
Topping the Bun for Extra Cheesy Goodness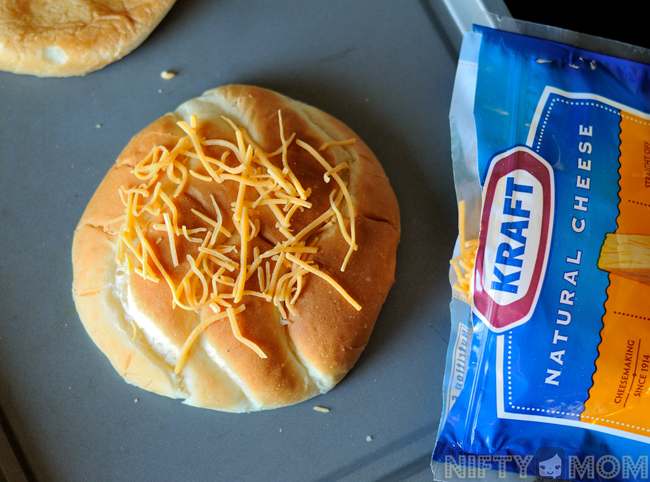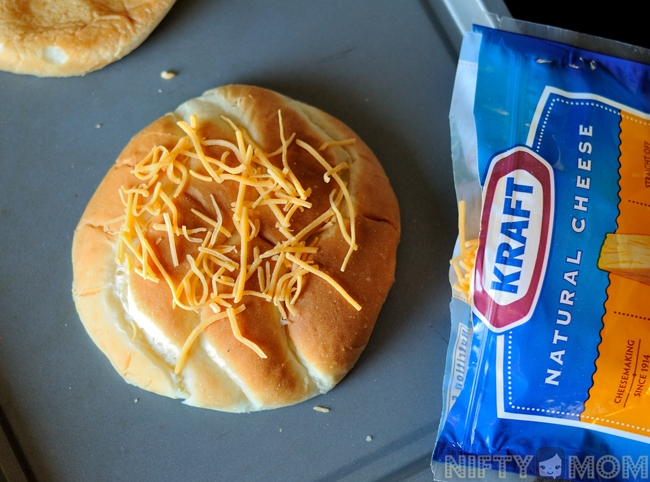 As I said earlier, I am a huge fan of cheese. So I decided to add some extra cheesy taste by putting some on the top of a burger bun. I sprinkled just a small amount on the top of the burger bun. Then, I turned the broiler on low, put it into the oven on the top rack, and let it warm up for about one minute until the cheese is bubbling. If you do this, make sure to watch it the entire time, just a few extra seconds can easily burn and ruin the bun.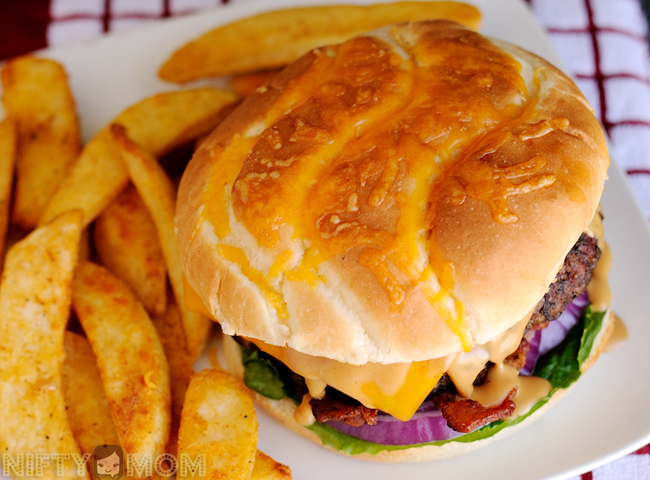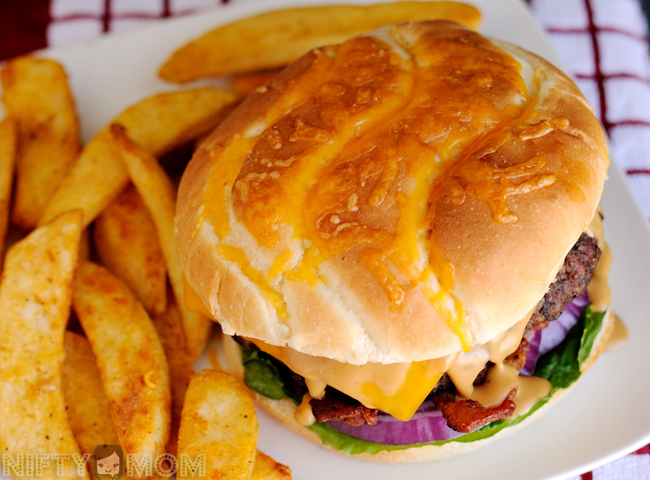 The result is cheesy goodness. It adds a great texture to each bite.
As I still wait for the warmer temperatures to come, I will be making as many different varieties of cheeseburgers as I can. The warmer weather will be here sooner rather than later…hopefully.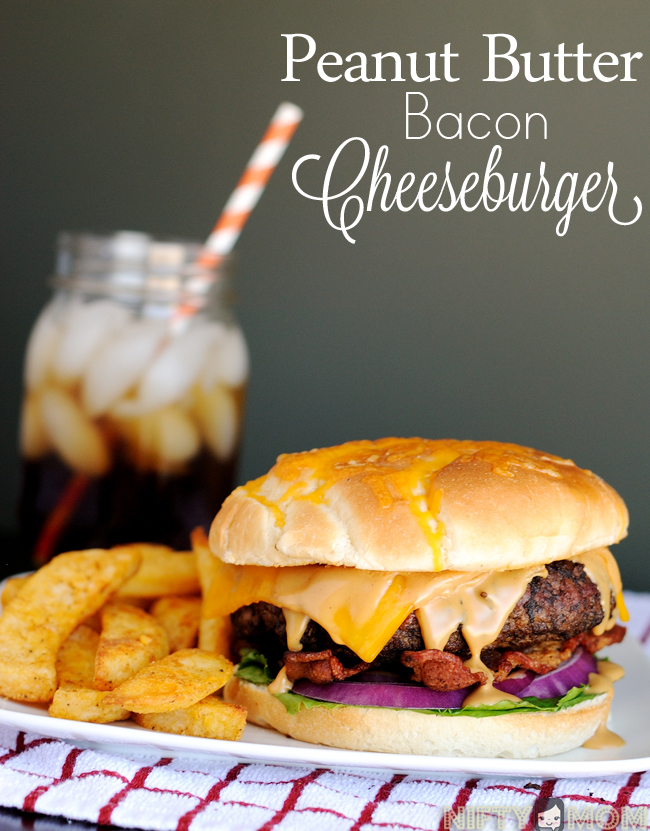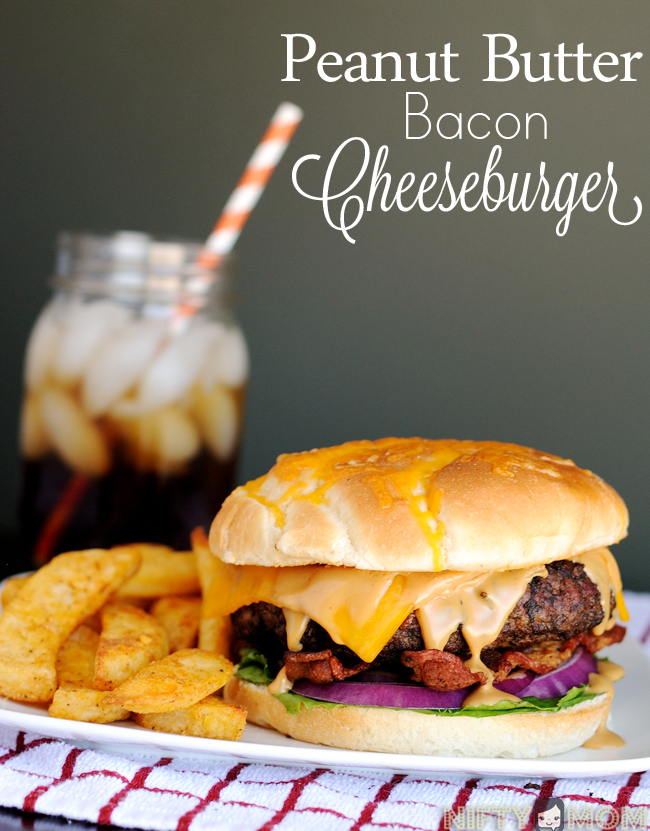 Have you ever added peanut butter to a cheeseburger?