These tips on organizing school paperwork has been compensated by Collective Bias, Inc. and its advertiser. All opinions are mine alone. #WaterOnlyBetter #CollectiveBias
I have a knack for organization. I prefer things to be color coded, alphabetized, categorized and clutter-free. It puts my mind at ease and helps my days run smoother. My home office is full of paperwork, reports, folders, binders and endless office supplies.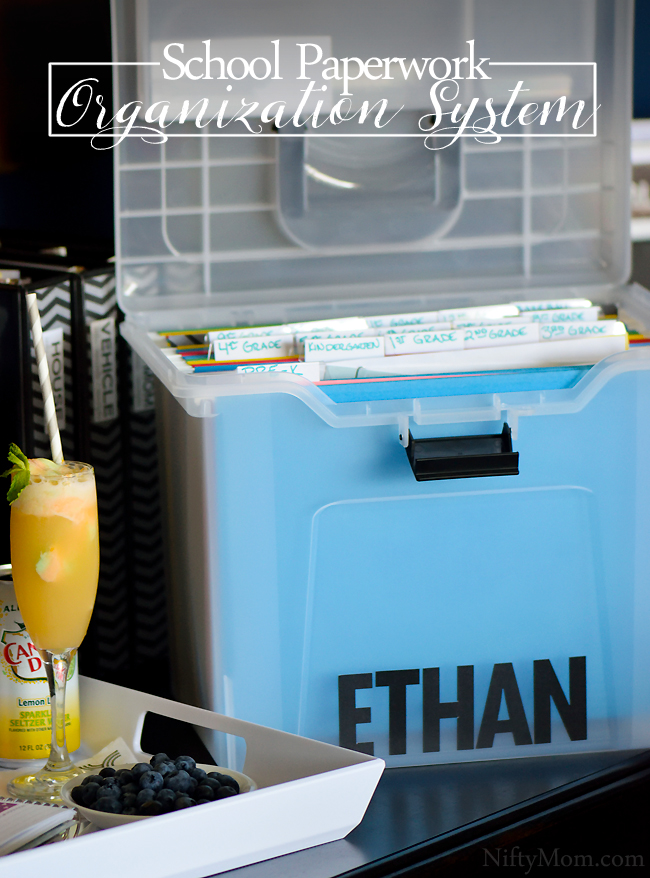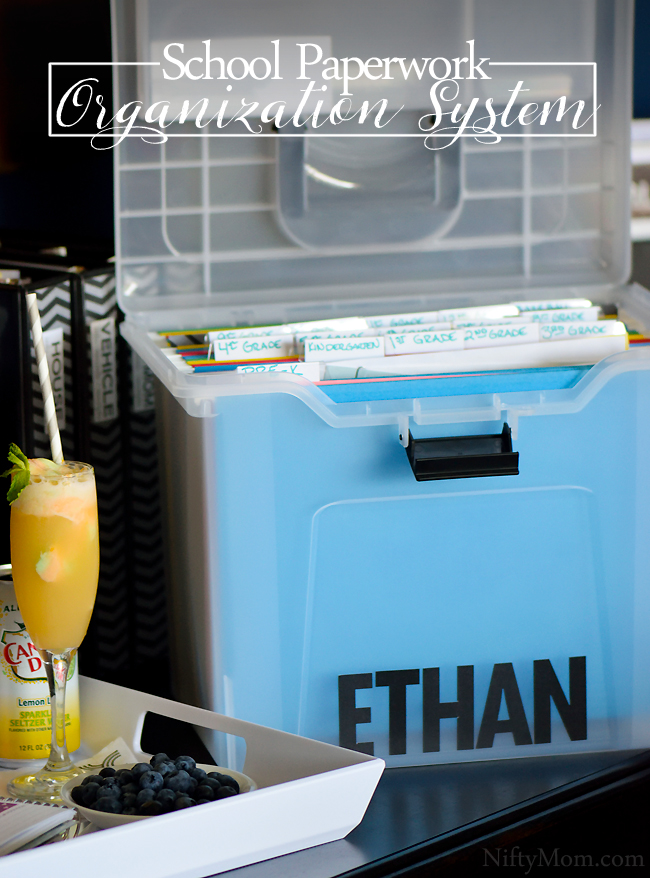 Setting up different organization systems can be tedious and time consuming. However, it saves plenty of time in the long run. Keeping things organized is easy after the systems are established, as long as I don't get behind.
Which is exactly what happened this summer, unfortunately. Life got more hectic than usual, my son got sick and the paperwork in my office was all over the place; literally covering all three desks.
While I love organizing, it can seem boring at times, especially when it's the summer and there are so many other fun things we can be doing. How do I get control of it at all again?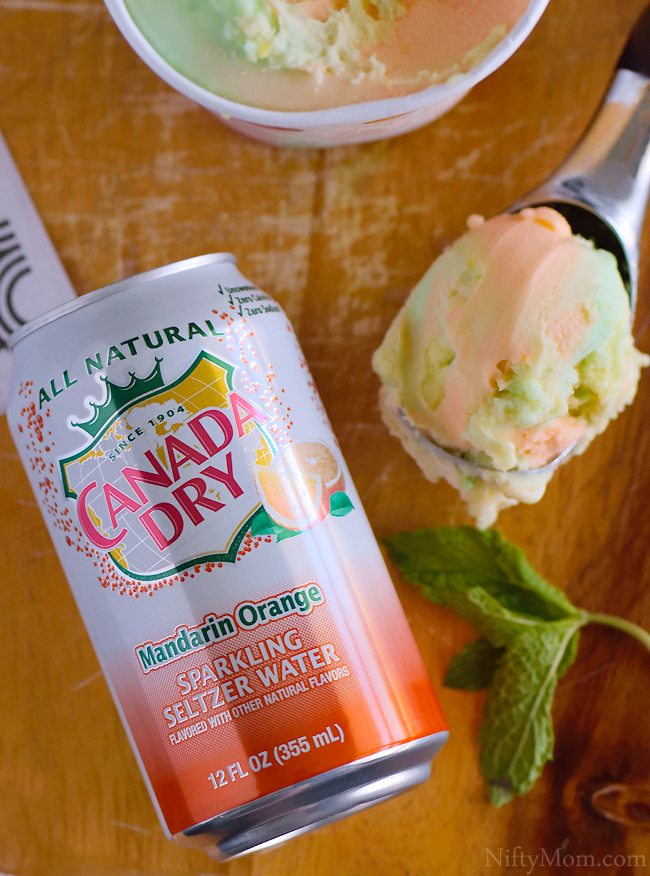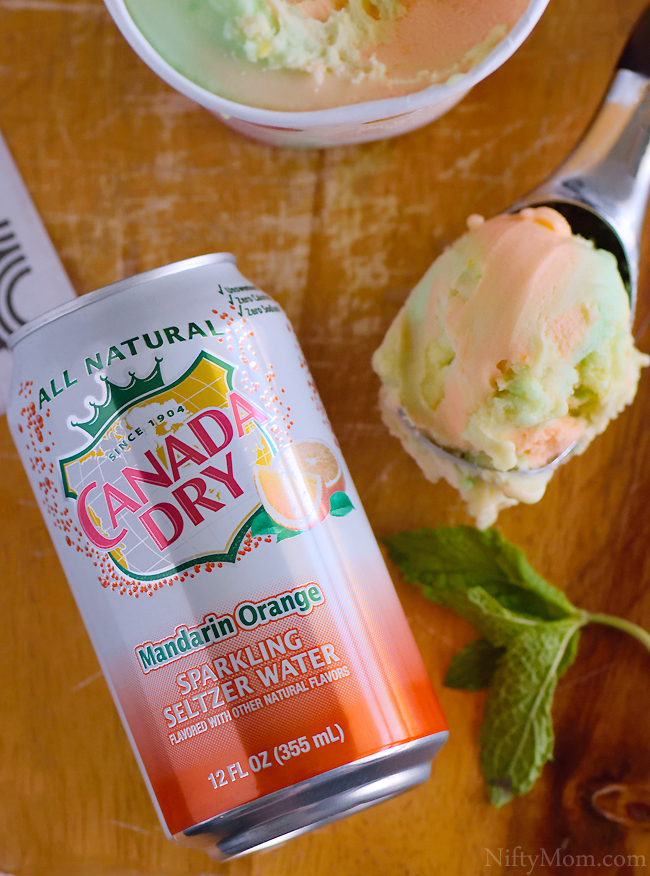 The best way I know how to handle it all? Set the scene and liven up the surroundings. I always start by cranking up some music and opening all the curtains to brighten up the room. Sunshine can be an instant positive mood changer.
Next, I make myself a refreshing beverage to enjoy as I am organizing. I always keep a few varieties of Canada Dry Sparkling Seltzer Water stocked in the refrigerator and this is a great time to pull one out to add some sparkle to help keep the mood on the up and up.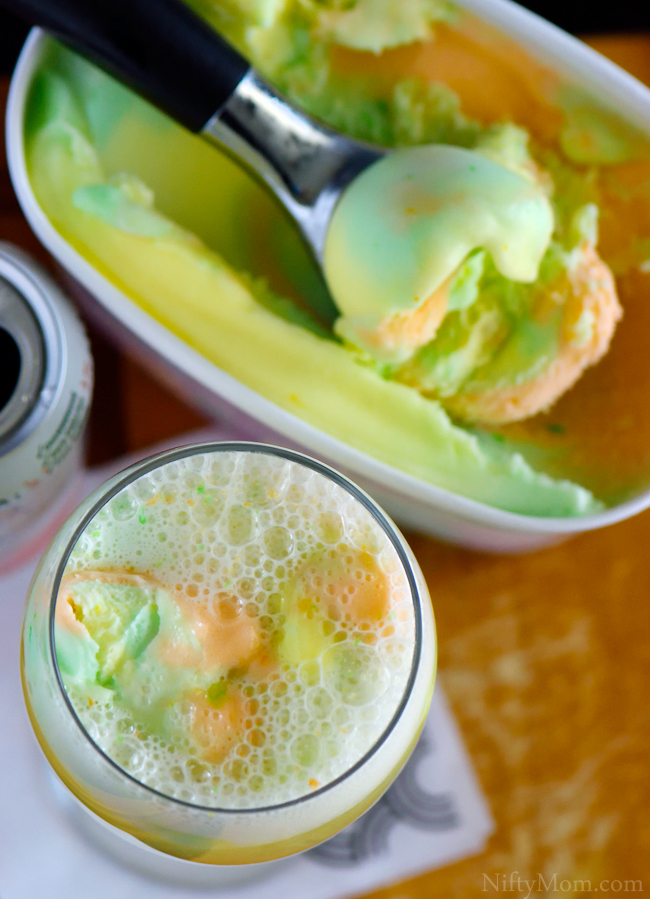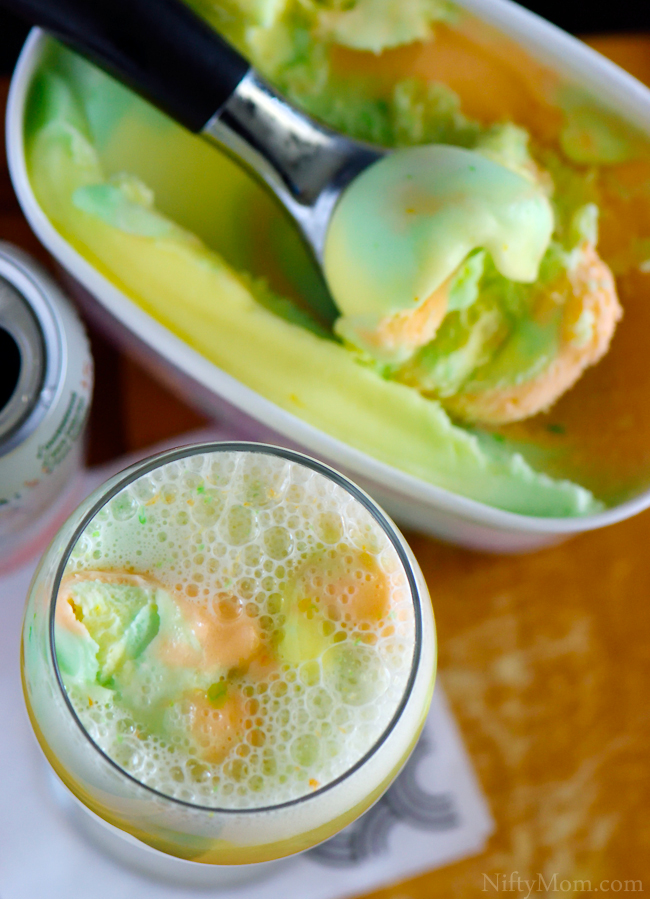 Sometimes I will drink it right out of the can alone. Sometimes I infuse it with fresh fruit. When I really need a pick-me-up, I add one of my favorites: sherbet.
A Sparkling Orange Refresher simply takes a can of Canada Dry Sparkling Seltzer Water in Mandarin Orange and a scoop (or two) of rainbow sherbet. This week I also used the Sparking Seltzer Water in Lemon Lime with orange sherbet to make another refresher. It's been a long week!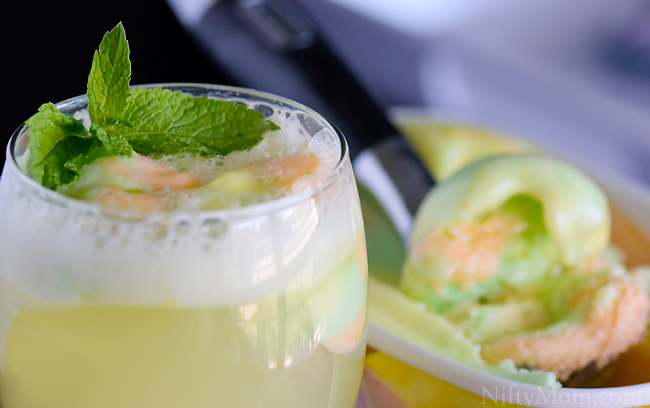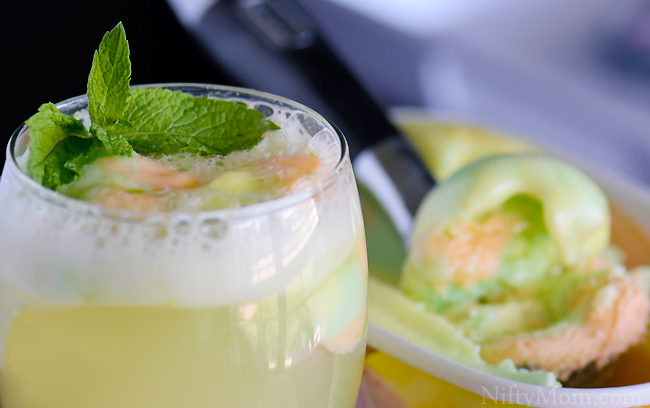 They really live up to their names as refreshing, especially with a little addition of fresh mint garnish.
Back to the organizing now. Once the mood is set with a refreshing beverage, sunshine, and some good tunes, time to dig in. I actually spend a few days going pile by pile, putting paperwork in it's proper binder, folder, or storage container. I was then left with a pile of oddball papers that didn't really have a home yet.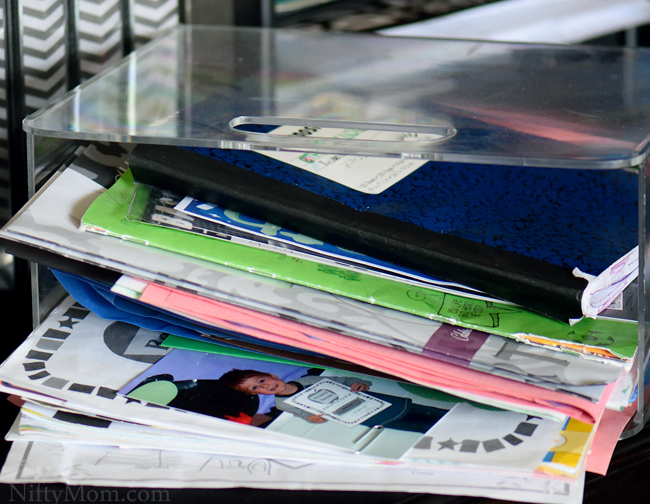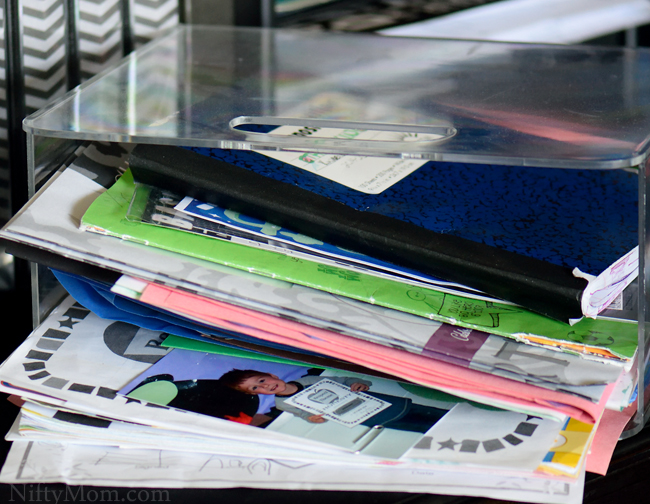 I quickly noticed a similarity. They were various school related papers from Ethan's last year of school. Some were even from 2 years ago when he was in Pre-K. There are some things I just can't get myself to get rid of, but I also don't know where to store it.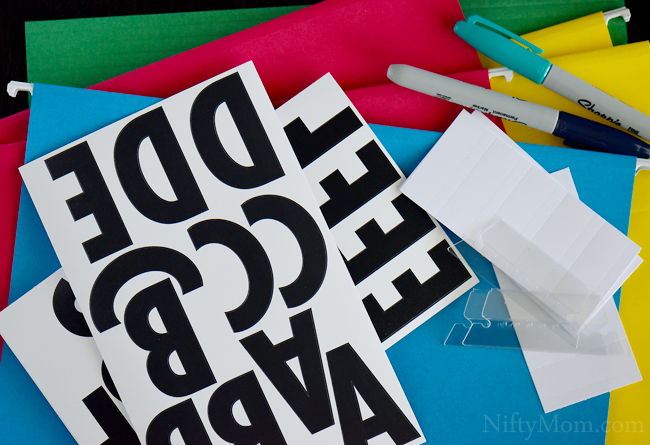 Thus I decided to start yet another filing system. This way I could keep just a file folder worth of stuff from each grade all in one place. While I was at Walmart grocery shopping, I picked up a storage box for hanging folders, letter stickers, and colorful hanging folders.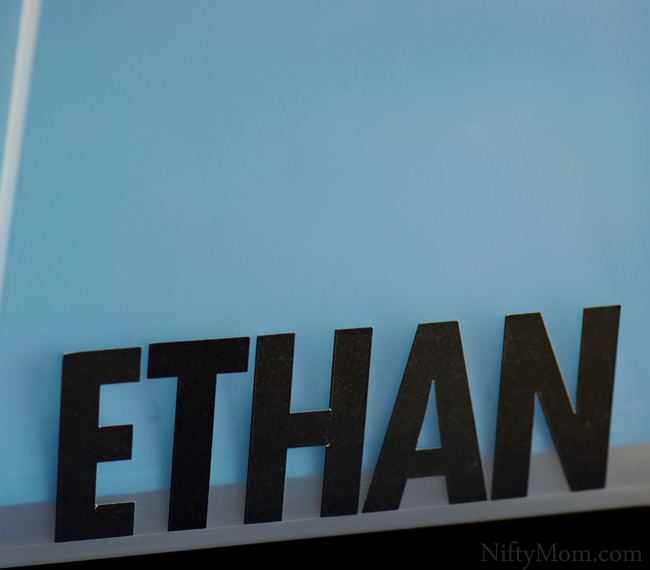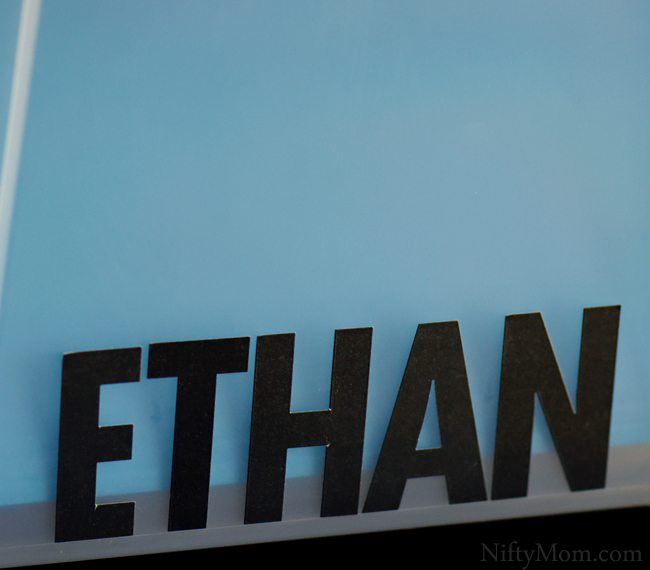 I opted to put Ethan's name on the front, so once I make the younger two boys their own box, it will be easy to distinguish one from the other.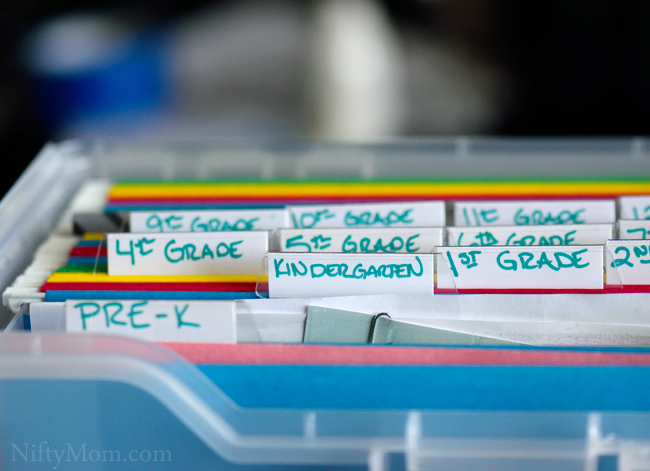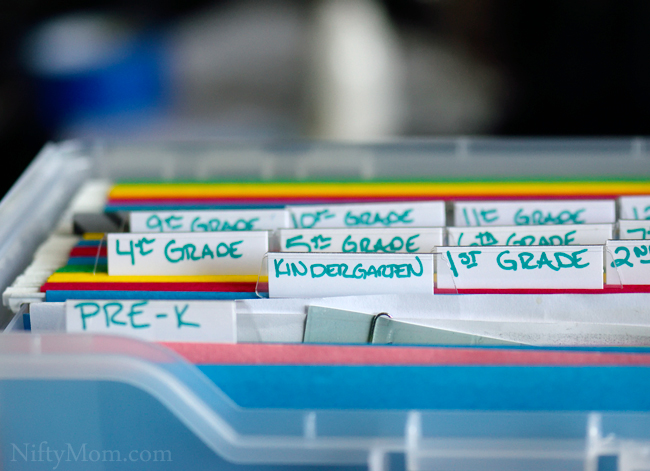 I then created a hanging folder for each school year and for the sports and activities he is currently participating in.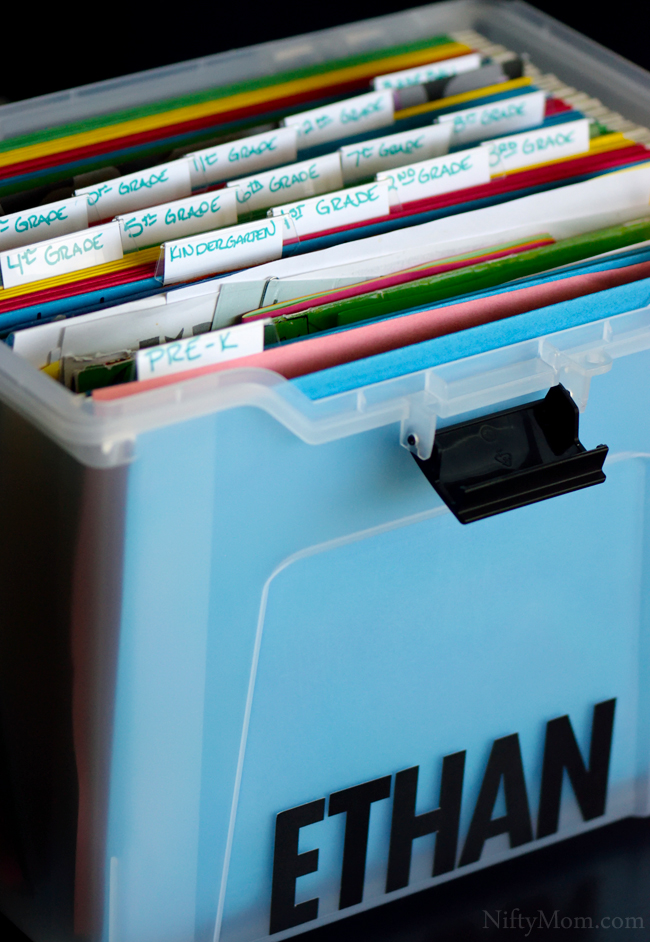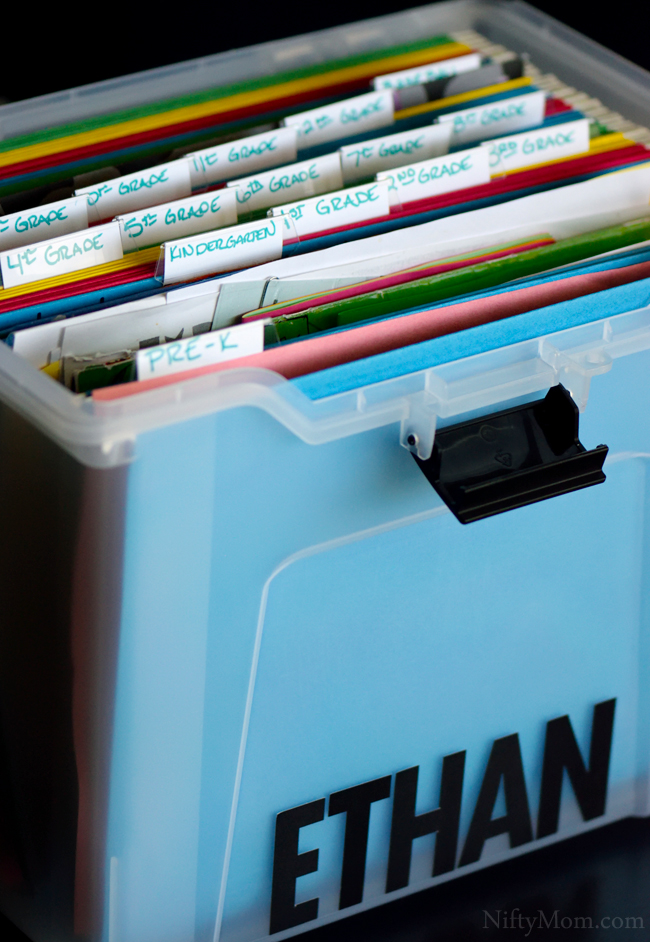 The Kindergarten folder is now full of special artwork, pictures, programs, a yearbook, his school journal, and other random memorabilia to look back on when he is all grown up.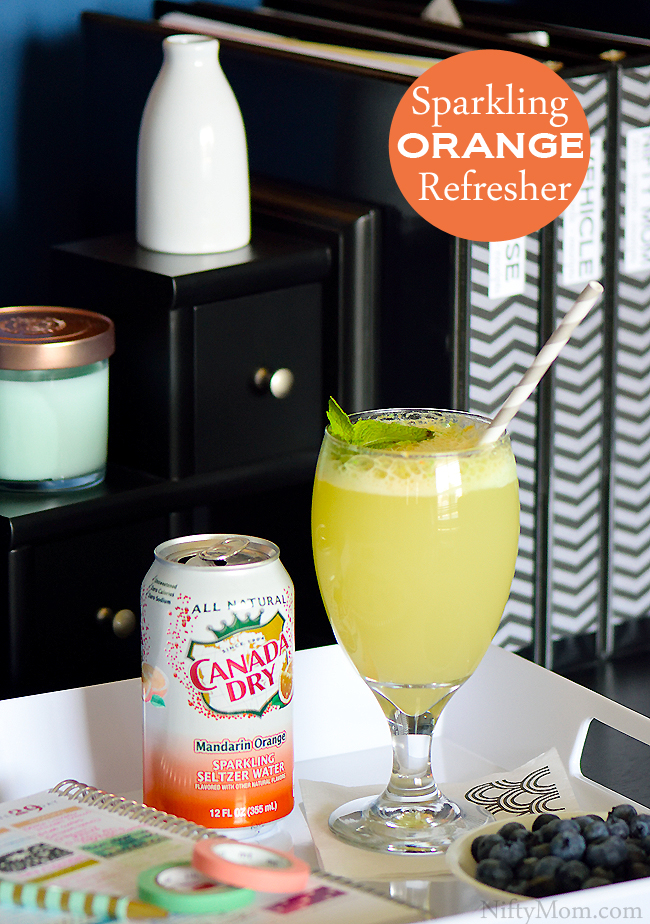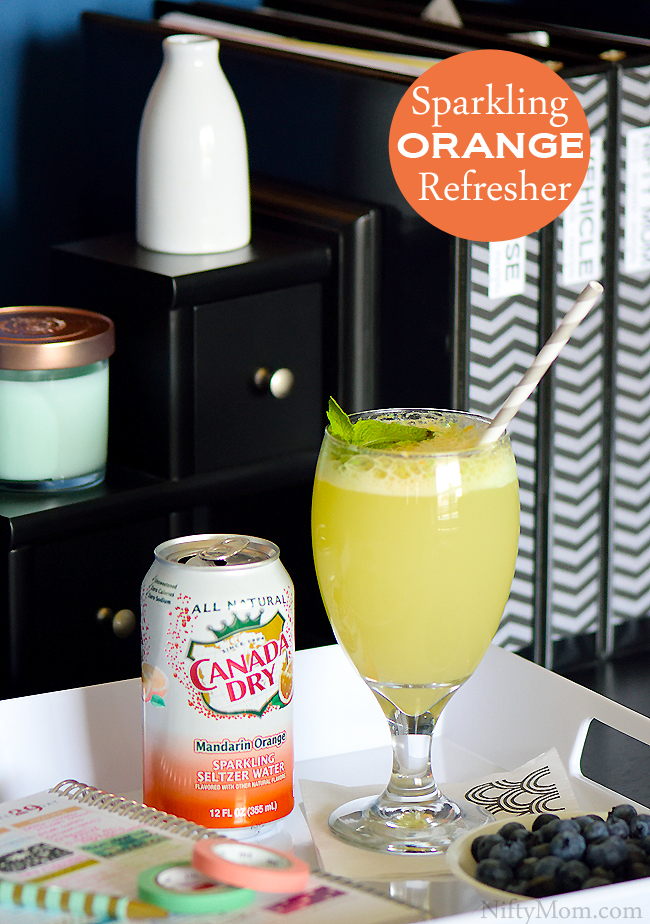 The re-organizing hasn't ended yet and luckily I have a few cases of Canada Dry Sparkling Water to help me get through it all. Good thing it's all natural, with no calories and no sodium, because it's going to be a month full of getting back on track. I am sure I will be heading back to Walmart soon to pick up a few more flavors. At least I can SAVE 50¢ on ONE (1) 12-pack cans of any flavor* Canada Dry® Sparkling Seltzer Water with this coupon!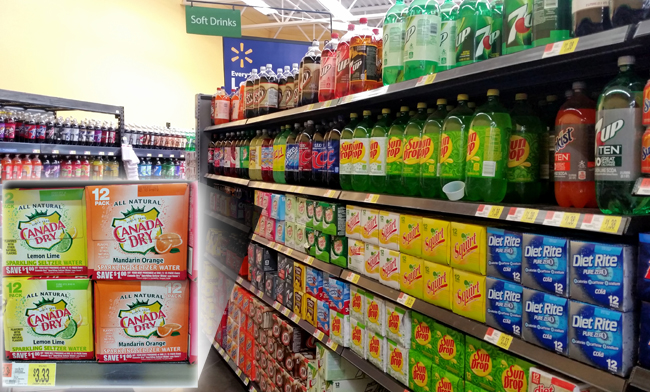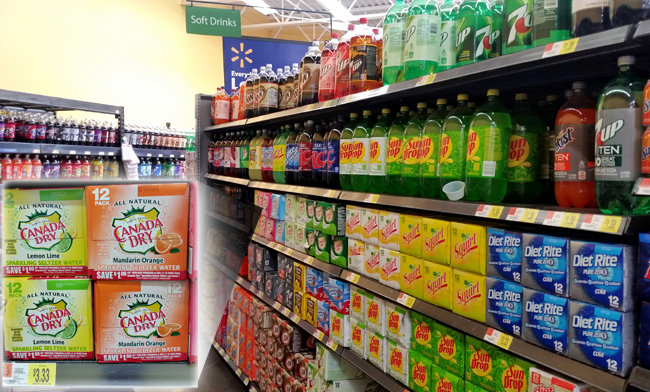 What's your favorite way to enjoy Canada Dry Sparkling Seltzer Water? Make sure to check out more creative tutorials and inspiration here.