This hot dog bar setup is a sponsored conversation written by me on behalf of Ball Park. The opinions and text are all mine.
No matter how much we have going on, we make sure each and every weekend is filled with family-time. We may spend a day out and about exploring a St. Louis attraction, or just spend time together in the backyard. No matter what we end up doing, it involves lots of laughter, fun, and good eats.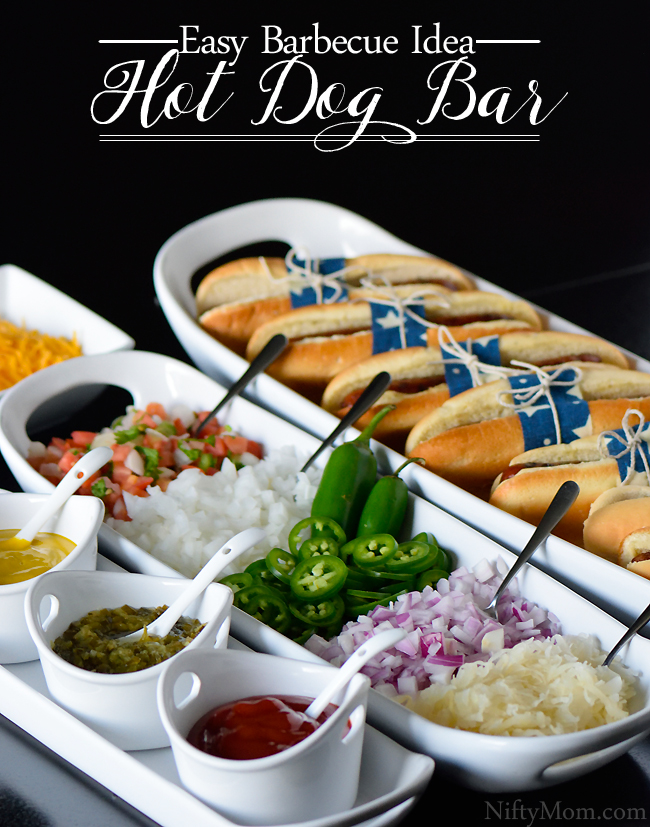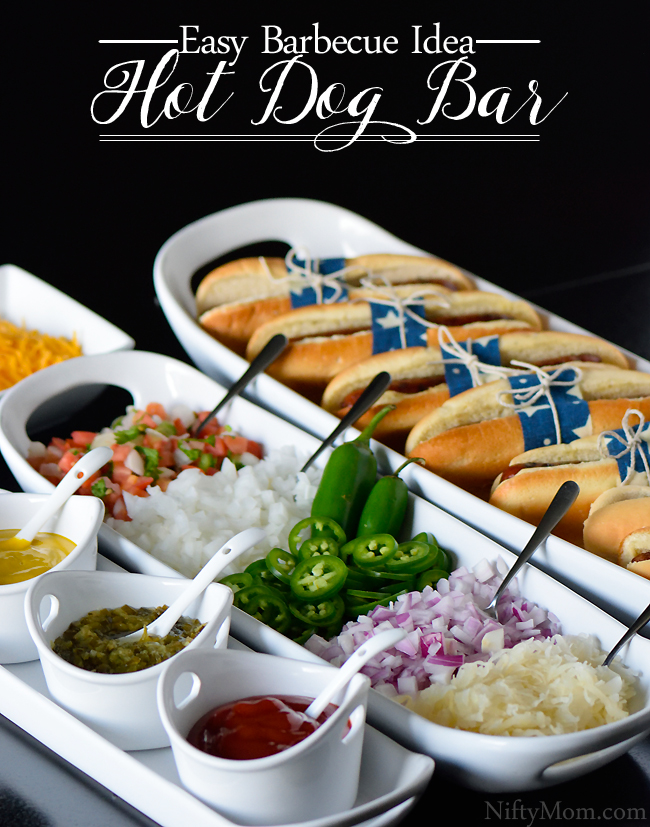 Another definite thing that occurs during the weekend is my husband's cooking and grilling. Making the perfect steak and anything we can get on the grill is strictly his territory. Since he works long hours on weekdays, the weekend is when we have cookouts and enjoy his delicious feasts. Often we invite family over and make it a get-together for everyone.
Sometimes he makes a 5-course meal complete with steaks for eight people and he spends most of the time cooking and is exhausted by the time dinner is over.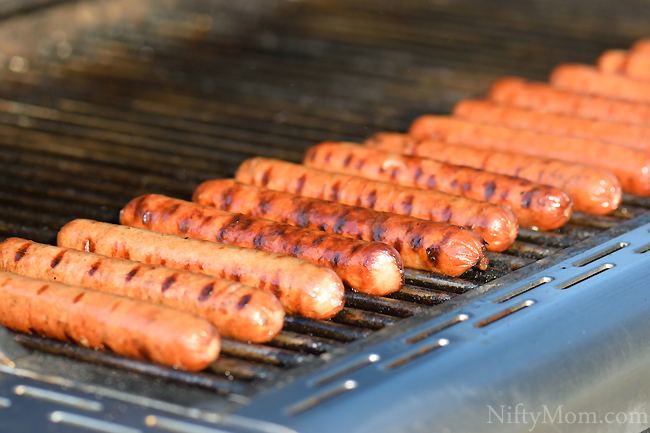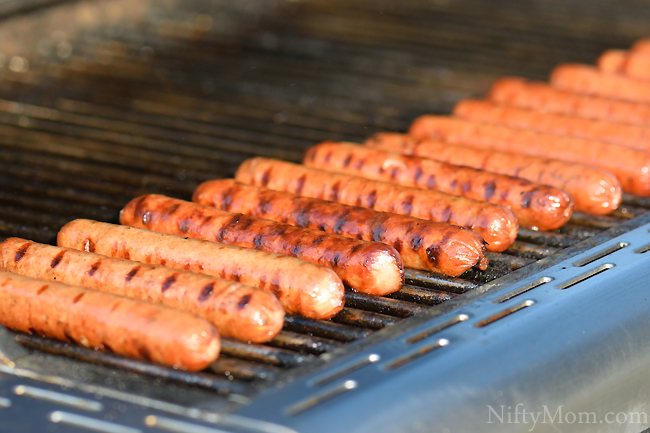 Other times we have our own little backyard grillathon. We love to grill all kinds of vegetables, pork, steaks, burgers and hot dogs. Grilling, prepping, and setting up food options before guests arrive is a great way to ensure plenty of socializing and family time.
Last weekend we made a Hot Dog Bar so everyone could make their own hot dogs to their liking. The kids helped me pick out some toppings to go with the hot dogs while my husband started grilling a few different varieties of Ball Park Park's Finest. These premium beef hot dogs are made with 100 percent beef and contain no artificial preservatives, no artificial flavors, colors or fillers, and mo nitrates or nitrites added.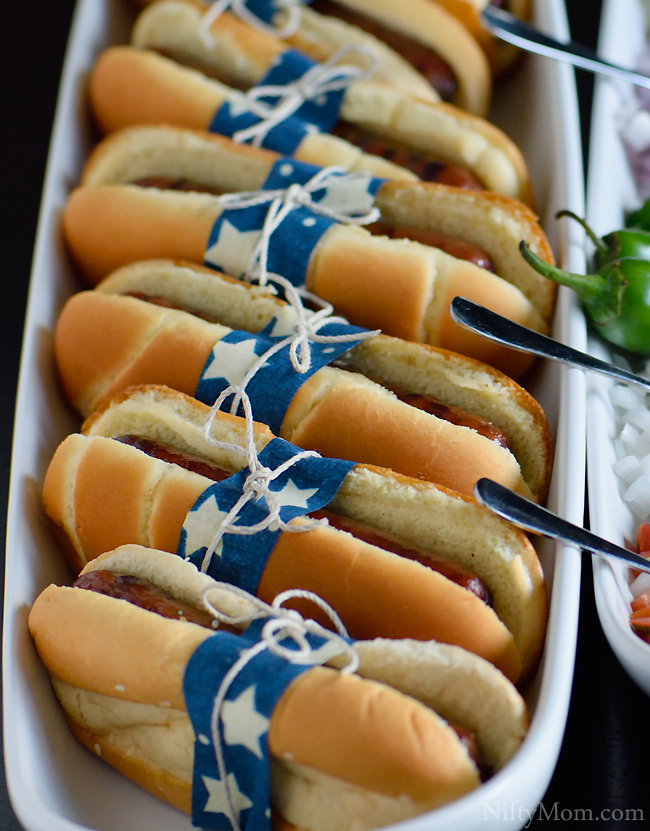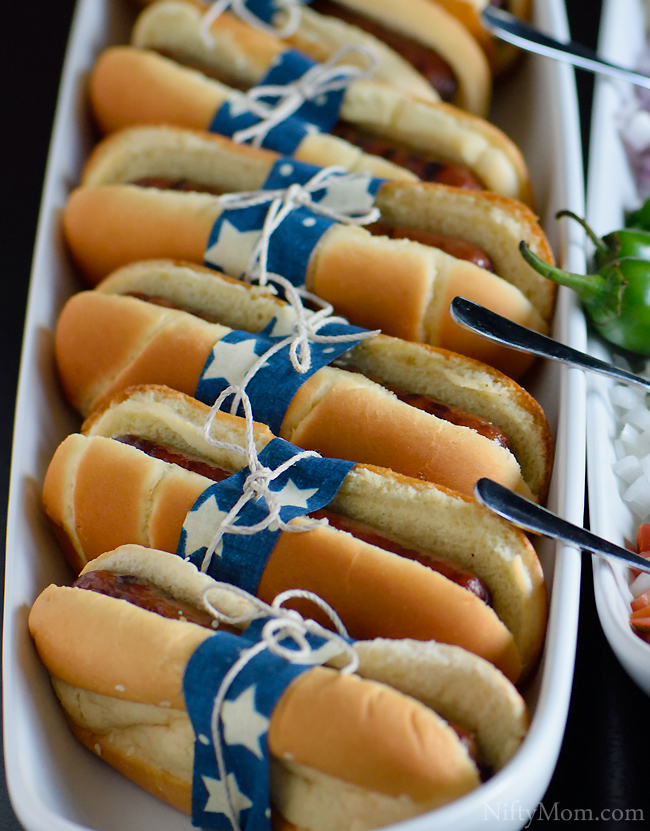 Ball Park Park's Finest are available in 7 count, 14oz packages, in five bold varieties: Jalapeno Cheddar, Slow Cooked Chili, Signature Seasoned, Slow Smoked Hickory, and Cracked Dijon Mustard. With the different varieties infused with premium seasonings, they are still full of flavor without any toppings. They really elevate any grilling experience.
Once the hot dogs were grilled, I placed some in buns and tied with a little cut of fabric and string.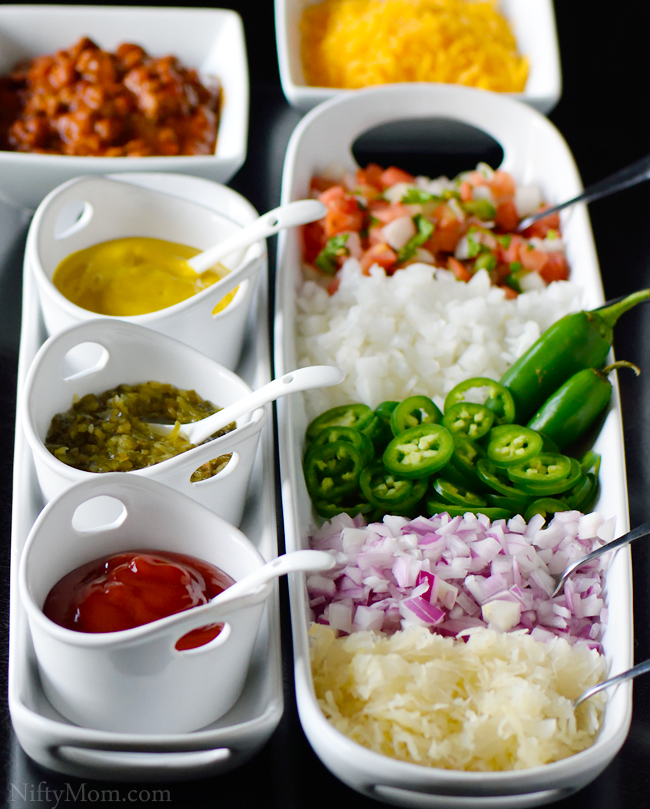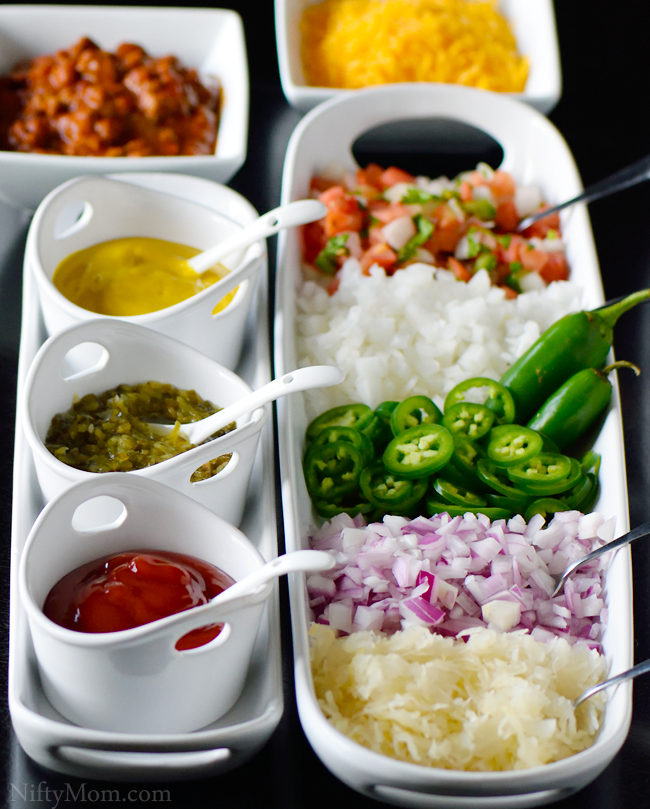 Topping Options:
Ketchup
Mustard
Sweet Relish
Sauerkraut
Chopped Red Onion
Chopped White Onion
Sliced Jalapenos
Pico De Gallo
Cheddar Cheese
Chili
Sandwich Sliced Dill Pickles
Sriracha
Sour Cream
Guacamole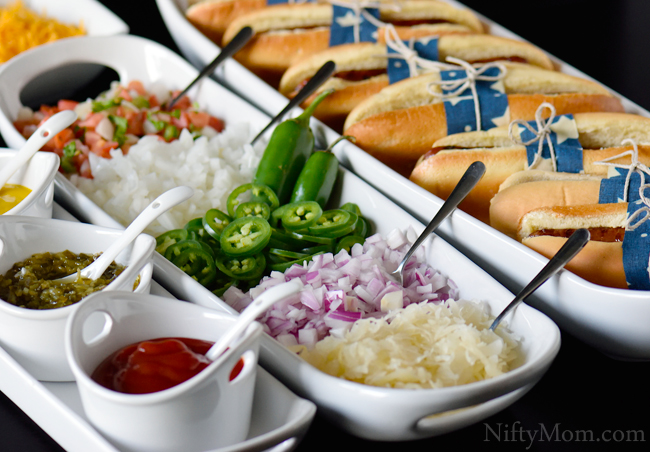 Having a variety of toppings makes it easy for guests to dress up their hot dogs as much or as little as they please. I like a Ball Park Park's Finest Jalapeno Cheddar hot dog with no toppings (the flavor is spot-on) and one topped with a little pico de gallo and guacamole.
LOOKING FOR THE SERVING TRAYS?
I have received a lot of questions about the serving tray set. It was a 9-piece set at Sam's Club years ago and unfortunately, it doesn't appear to be available anymore.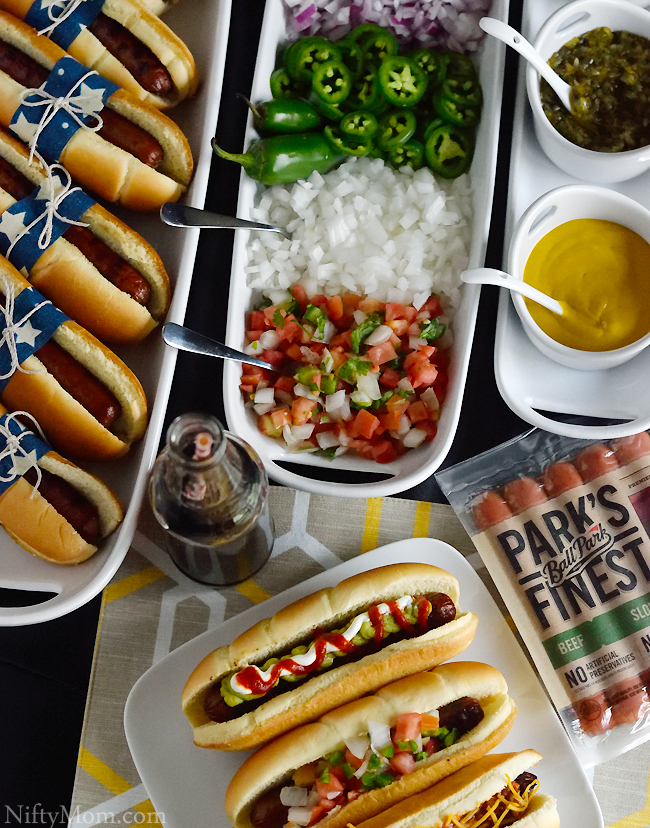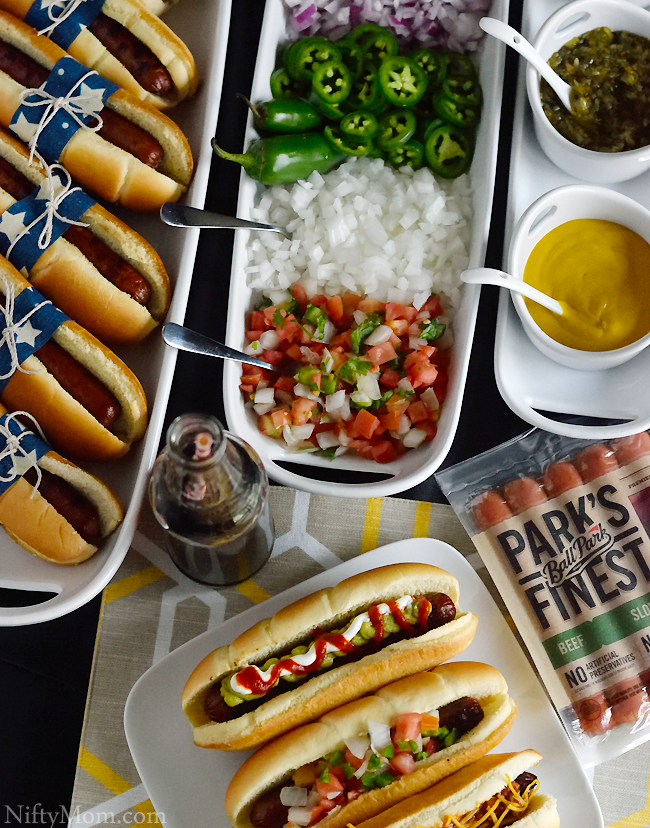 What is your favorite hot dog topping?