It's hard to believe that the Fourth of July has already came and gone. The last few days have been filled with lots of food, fireworks, family, friends, and refreshing drinks. With my love for fruit, herbal tea, and wine, Bigelow Tea's Simply Summer Sangria made the perfect weekend drink.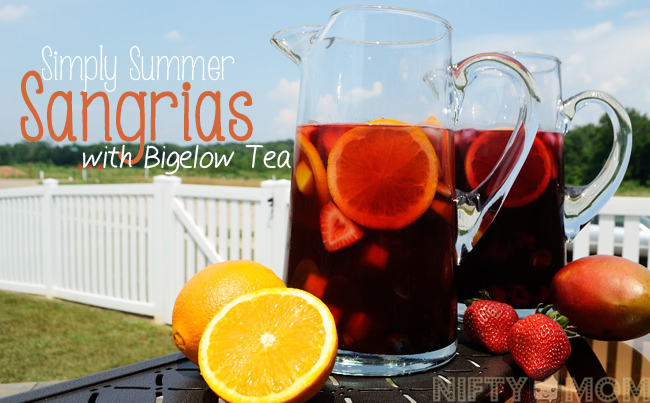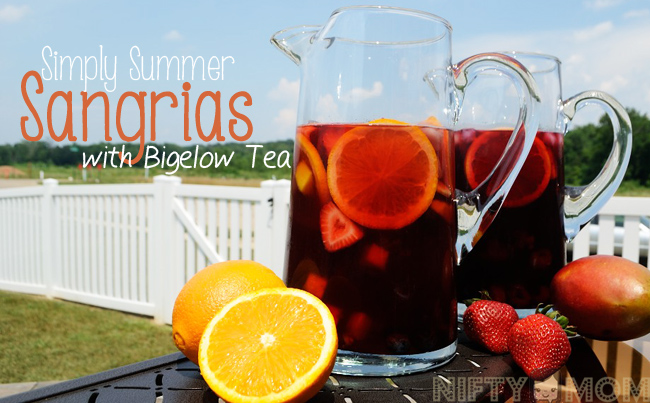 The beginning of July is always eventful in our house. We have the Fourth of July and then my oldest son's birthday is two days later. Since his birthday fell on a Saturday this year, we decided to hold our holiday celebrations until then. On the Fourth, we took the family to the local parade and after that I headed to Walmart to pick up a few more things for our weekend party.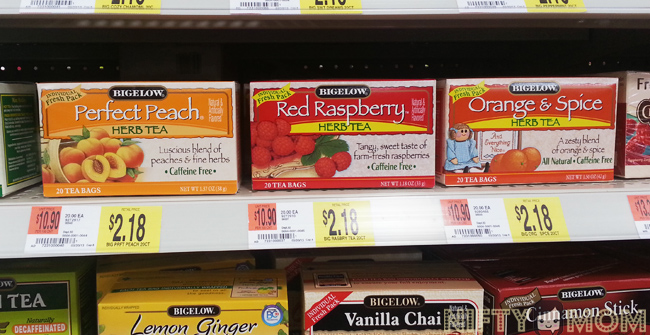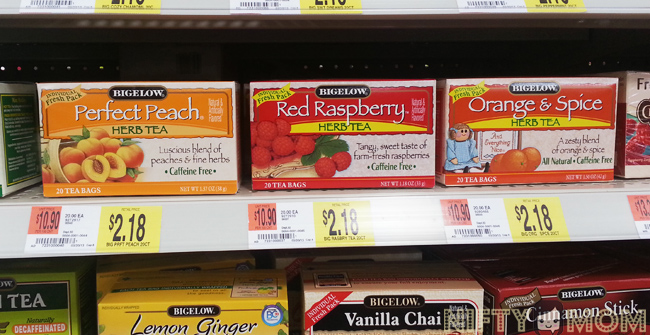 The main thing I still had to shop for was the drinks. I normally have a lot of tea on hand, but I needed almost a full box of tea bags to make the Sangria. I normally make it with Pomegranate and Blueberry herbal teas, but this time I went for Raspberry and Peach.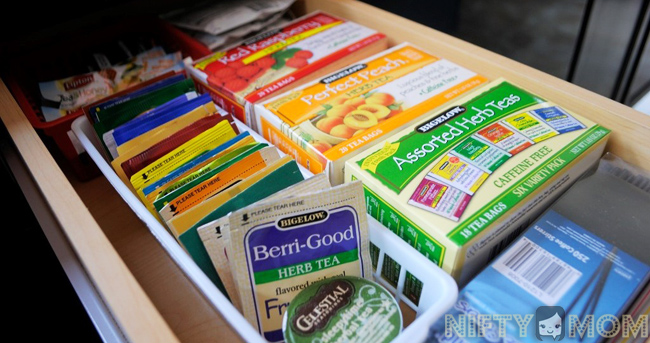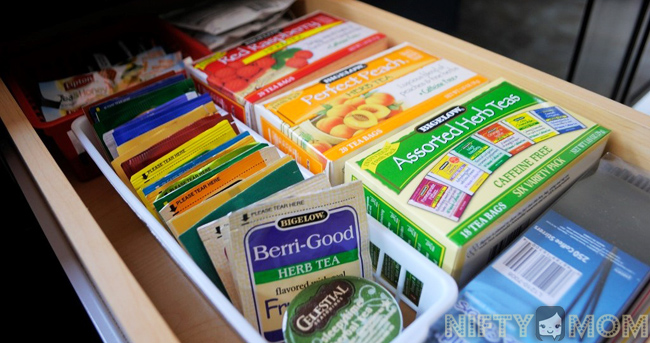 My tea drawer shows my love of Bigelow Tea. They offer such a vast variety of tea types and flavors. I really like that the herb teas are caffeine free and full of flavor. The minute I open a package of tea, the aroma instantly fills the room.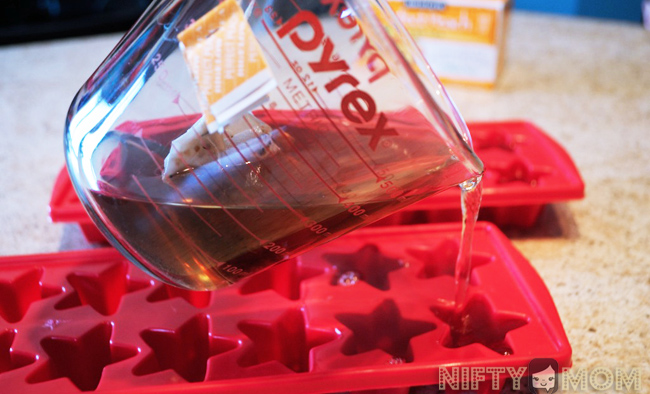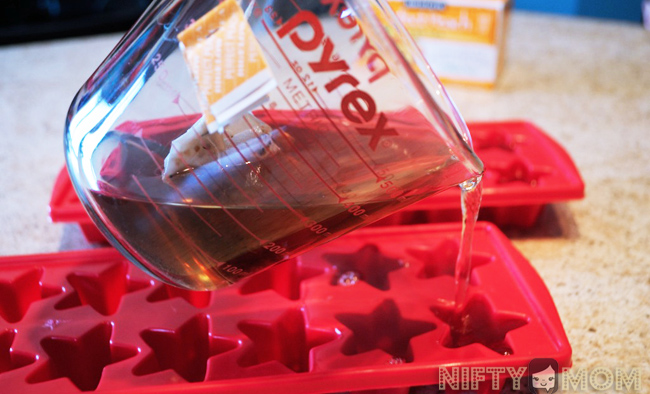 As I begin the prep for our outdoor party, I knew it was going to top 90 degrees outside. I grabbed a few bags of herbal fruit flavored teas and made four trays of ice. Instead of a watered down drink when the ice quickly melts, more flavor is added.  I used some star ice cube trays I had from last year to be a little festive.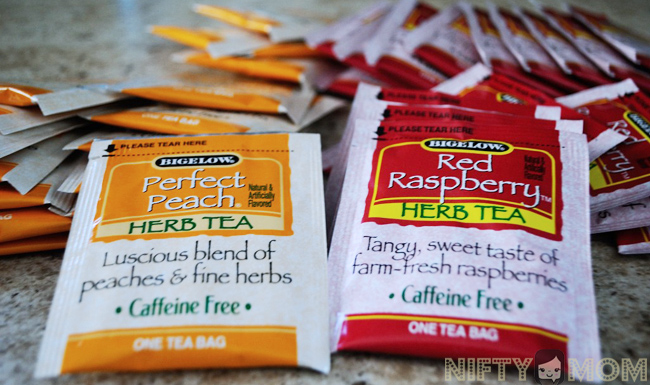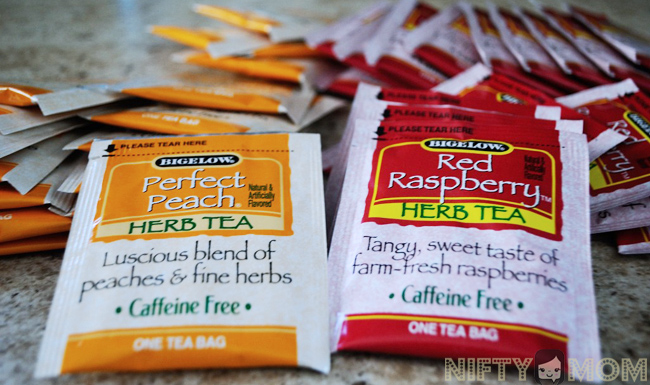 Making the Sangria is extremely easy, which is nice when you are hosting a party. I started with three cups of Bigelow Raspberry (and Peach) Herb Tea using 18 tea bags. It gets mixed with the wine and fruits for an amazingly refreshing drink.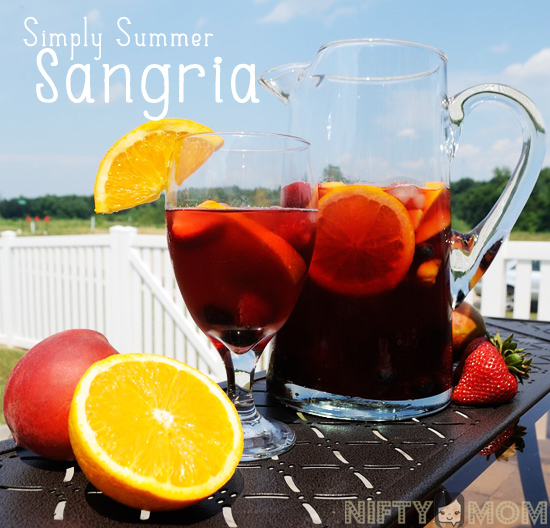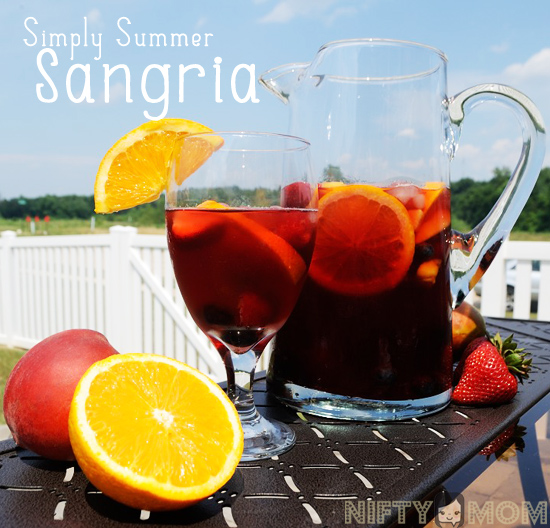 Simply Summer Sangria
Ingredients
3 cups of boiling water
18 Tea Bags - Bigelow Herb Tea Bags (Raspberry, Peach, or any other)
4 tablespoons of sugar
3 cups of fresh fruit, sliced or cut up
1-750mL Bottle of Chilled Sauvignon Blanc
Instructions
Steep all the tea bags in the boiling water for 5 minutes.
Remove the tea bags and stir in sugar.
Refrigerate for an hour or so until chilled.
When ready to serve, add the bottle of wine to the pitcher.
Stir in fresh fruits and ice.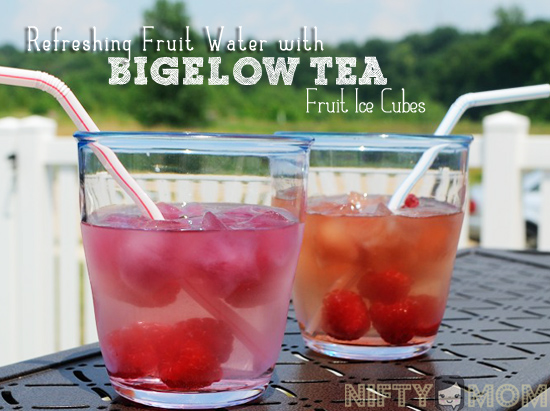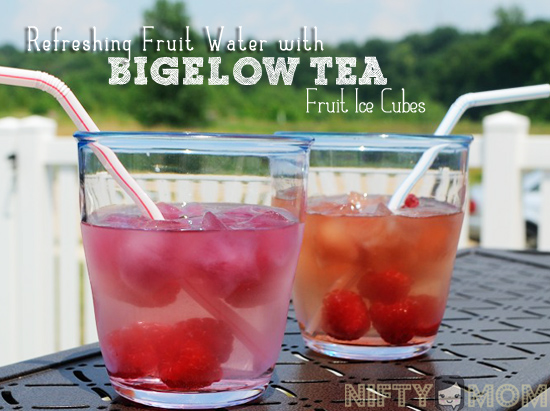 To help cool off the kids and keep the hydrated, I put a handful of the tea ice cubes and some raspberries in a cup of water. With the warm temperatures, it only took a few minutes for the ice to start melting and the flavor to infuse the water. It was a huge hit with not only the kids, but also the adults.
We had a blast creating memories and enjoying great food and drinks. The Sangria drinks were a success and will be making an appearance next weekend at our next barbecue.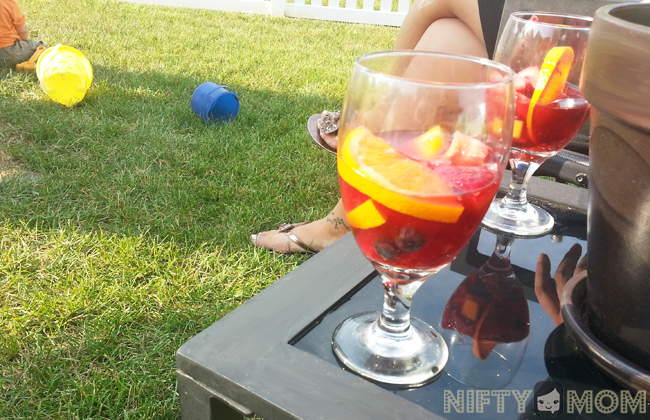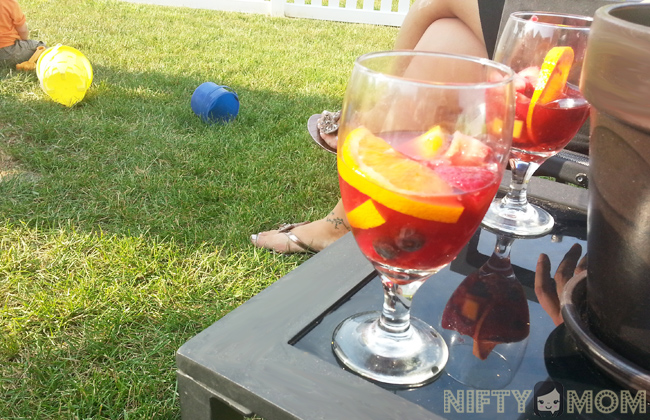 Be sure to check out Bigelow Tea's recipes for more great uses of their tea including desserts, smoothies, snacks and more. Also get the latest tea updates by following @BigelowTea on Twitter and becoming a fan on Facebook.
For other fun summer ideas, check out the Summer E-Guide.