I received Imagine I Can Travel Time for review purposes. All opinions are my own
This weekend we are going on our first family road trip (one of two this month). We are taking our older two boys (3 &4) to Branson for a couple nights. It is a four hour drive and I am not quite sure how they are going to handle it. I have been trying to find things to take so they don't get bored easily while we are on-the-go.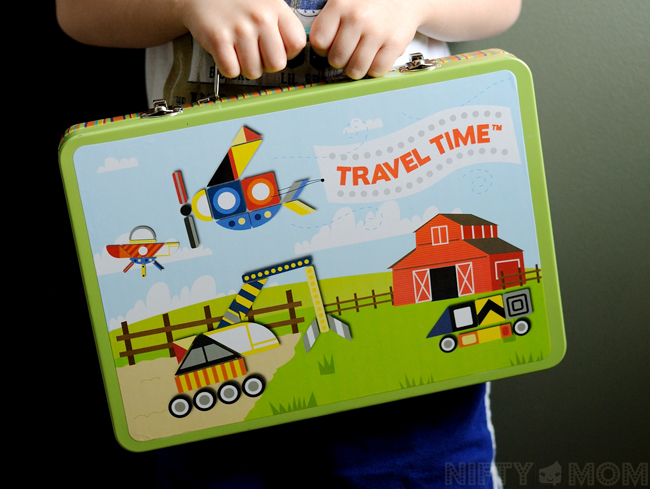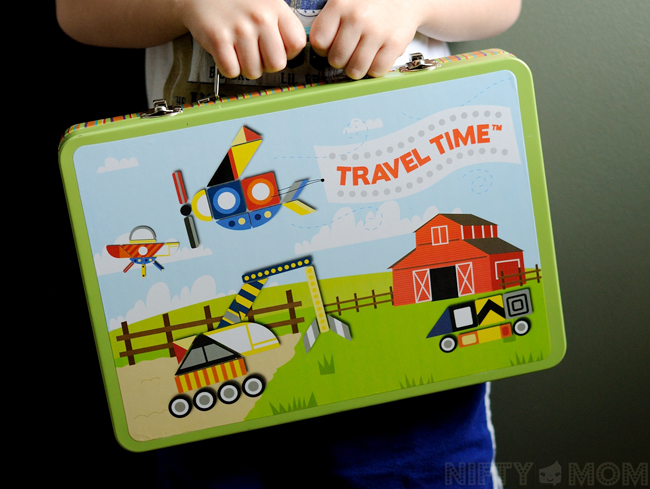 Ideally, some good on-the-go games and toys would have easy portability, educational, and promote their creative imaginations. Something that can be used in the car, hotel room, or wherever we go with easy clean up. I have found all those in the Imagine I Can Travel Time kit by the Manhattan Toy Company.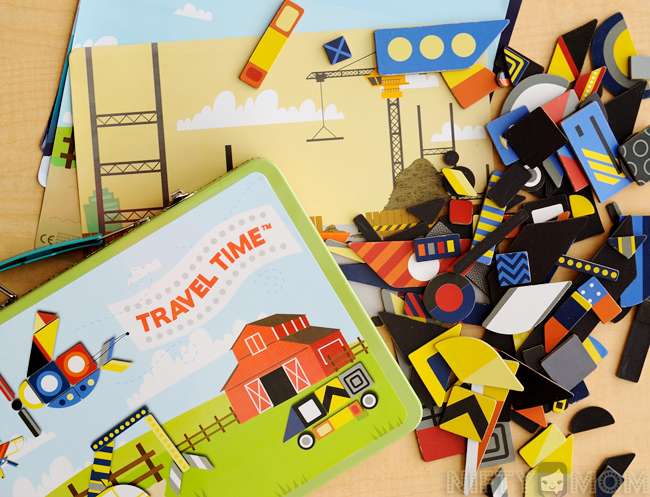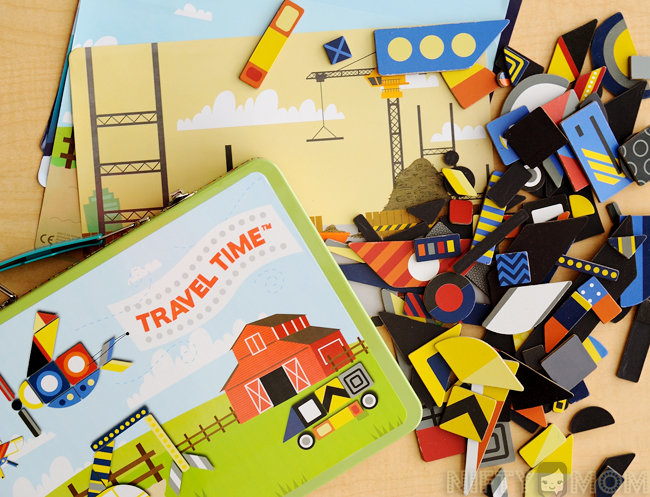 The kit comes with 104 magnetic shapes and four paper scenic backgrounds, all conveniently stored in a tin carrying case. The magnetic shapes are thick and easy for kids to grab. The backgrounds include a space scene, a water scene, a farm, and a construction site.
The kit creates an endless slate for imagination and creativity. We put all the magnets in the top of the tin and one of the backgrounds in the bottom. Ethan didn't waste any time making cars, rockets, dump trucks, etc.  Within minutes, I could see all the benefits from the kit.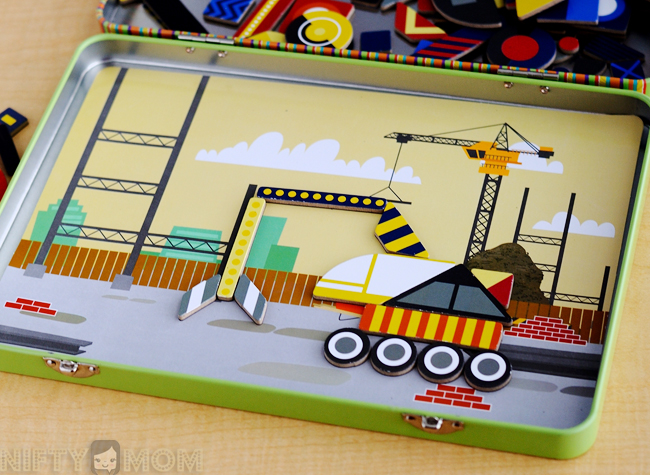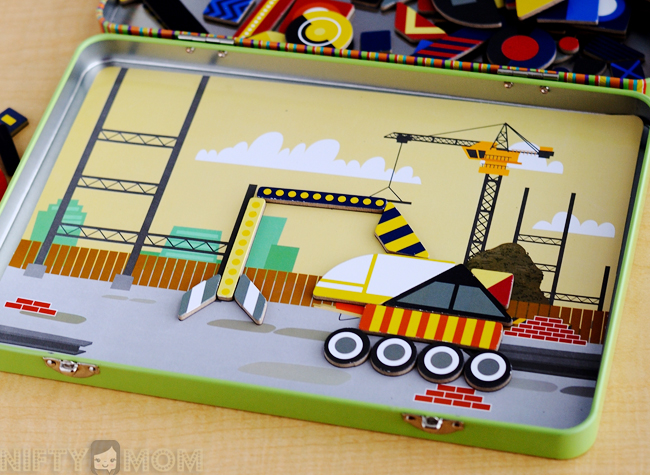 It all begins when the creativity starts flowing. As he is making something, he begins to ask for specific shapes, sorting through all the pieces for the perfect one. It continued with fitting pieces together, making larger shapes with smaller ones, and matching shape sizes. Throughout the whole playtime, he was making up stories to go with everything he put together and took apart.
With the endless play, each session is different and doesn't get boring. While on the road, the pieces stay in the tin and makes for easy clean up. We will definitely be taking it in a few weeks on our 13 hour road trip to Hilton Head!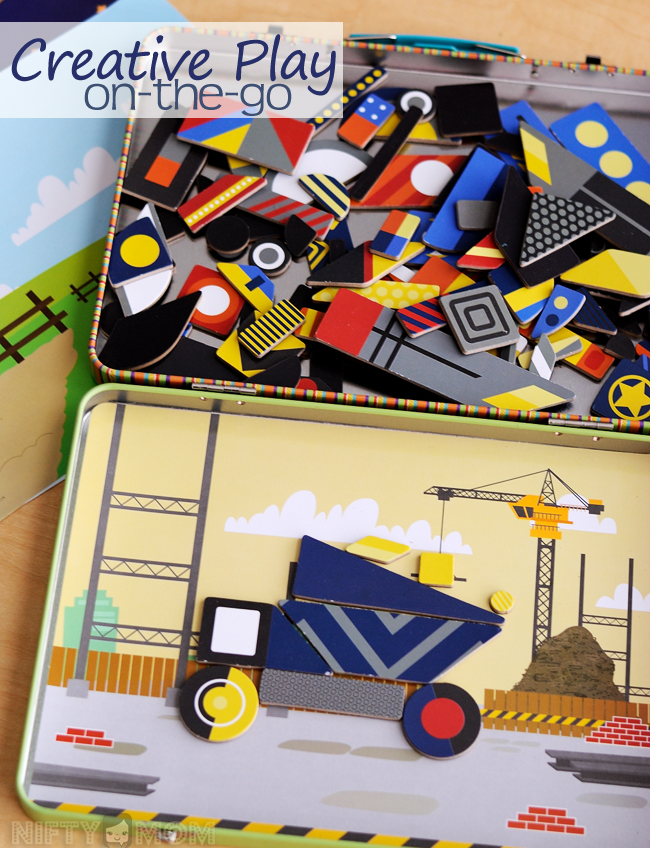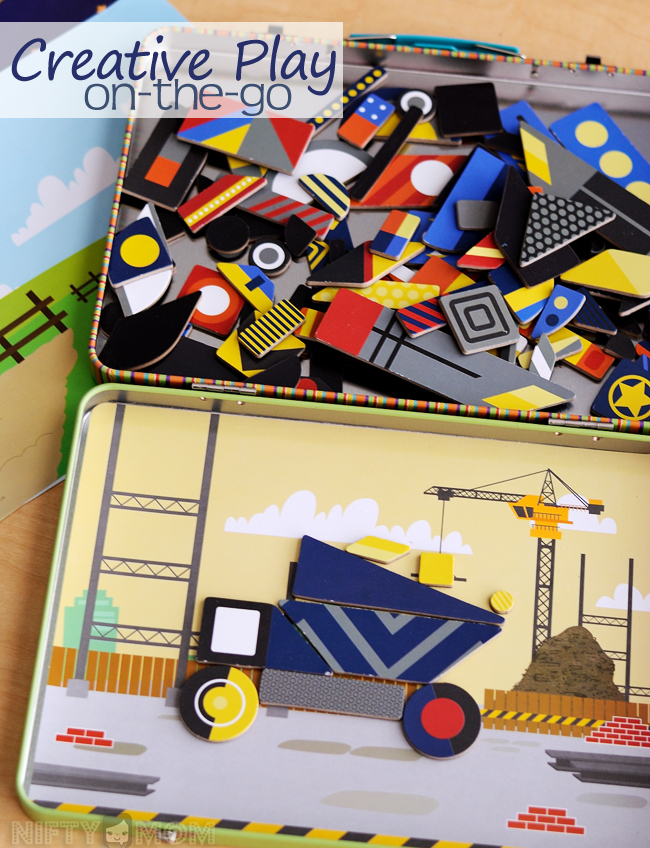 For more information about the latest Manhattan Toys, be sure to follow @ManhattantToy on Twitter and become a fan on Facebook.
How do you prevent boredom on road trips?