This is a sponsored conversation written by me on behalf of GE Appliances. The opinions and text are all mine.
As much as I love cooking for my family, some evenings it seems impossible to get dinner on the table. Even on those days, I do what I can to make sure we enjoy dinner as a family. Even though my boys are still young, family dinner together is important. No matter how busy we are, or how tired I am, we will have dinner at the table together.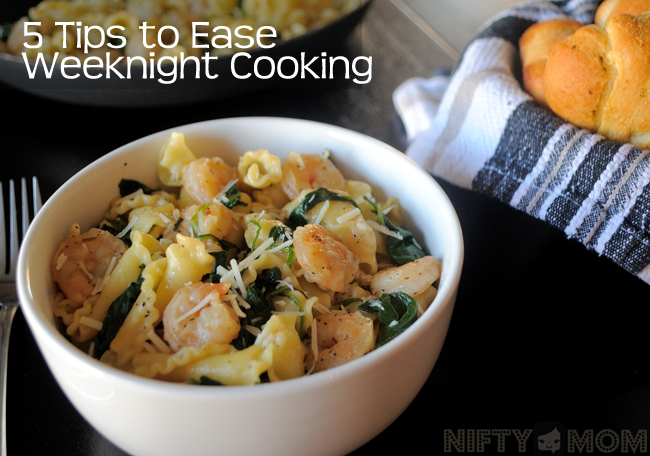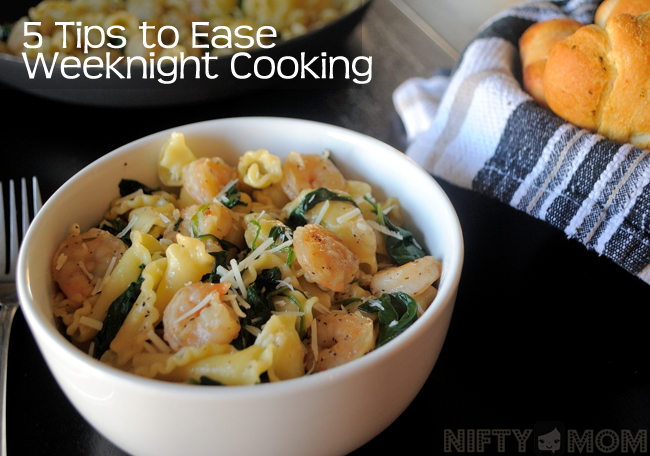 Through the years and hectic days, I have learned little tips or shortcuts to an easy or quick dinner. There are things that can help save time in the kitchen.
5 Tips to Ease Weeknight Cooking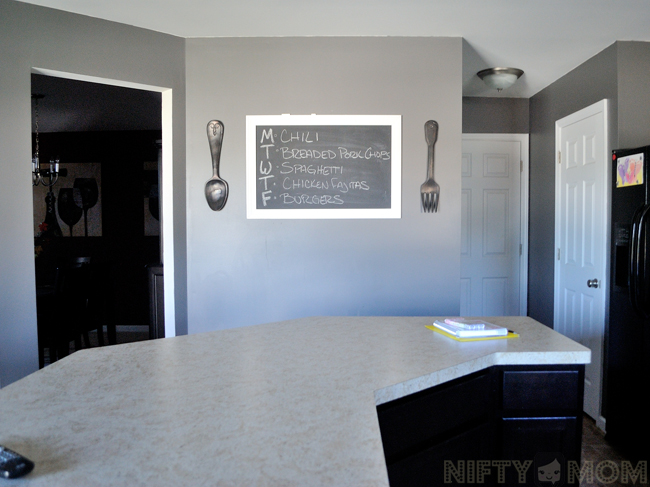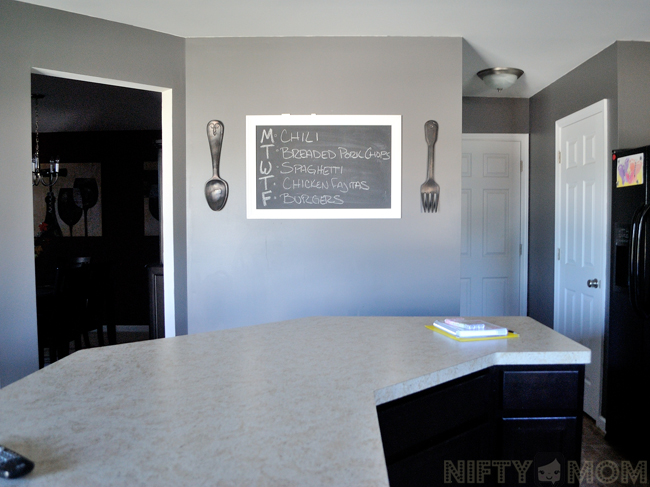 1. Menu Plan – A successful week of dinners only happens when the meals are completely planned. This has been extremely helpful to me. We painted a chalkboard on our wall in the kitchen so it can easily be seen and I can be reminded with no effort. I typically leave the weekends off, because it can be spontaneous. My husband likes to grill or cook at least once on the weekend.
2. Pasta-Stocked Pantry- Pasta is always a good quick meal. There are many varieties that can be made in 15-30 minutes. I always been about 10 different dry pastas, tomato sauce, and sauce kits. When all else fails, I know there is some kind of pasta dish waiting to be made.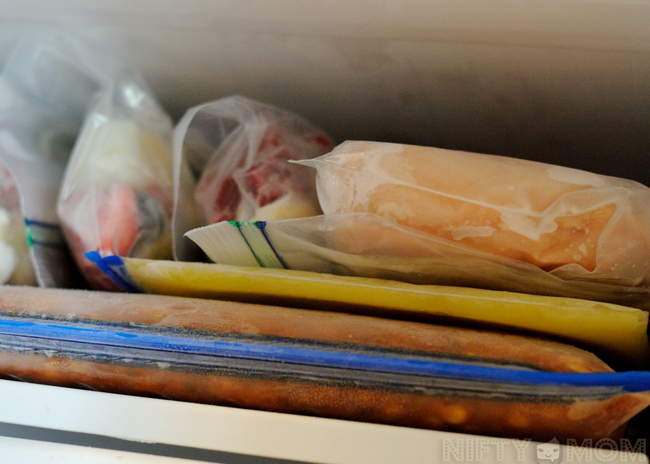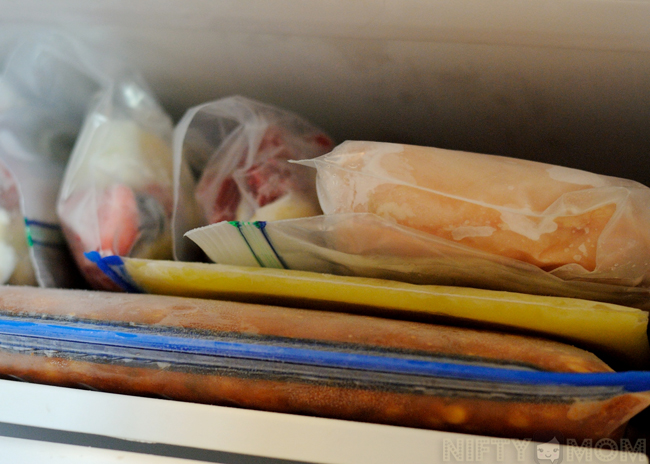 3. Freezer Meals – I have read about people spending hours for one day preparing a month of meals to freeze. As much as I've wanted to do that, I haven't made the time. Instead, I freeze a meal here and there. If I plan on making something that can be frozen for later, I prepare twice as much as I need and freeze half. That is a good way to always have at least a few meals in the freezer ready to go.
4. Slow Cooker – My slow cooker has saved me many times. There are days I know we are going to be gone all day or we will be complete busy around the house. These are perfect days to use it and know that dinner will be ready when we are ready to eat.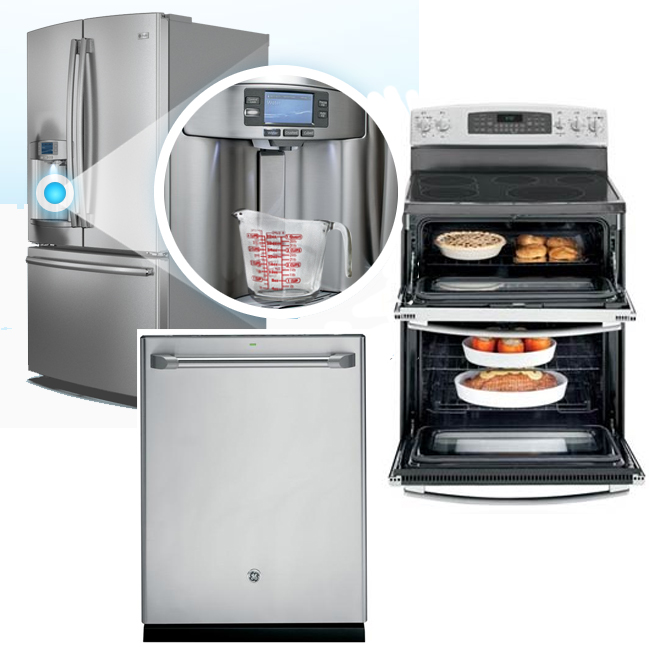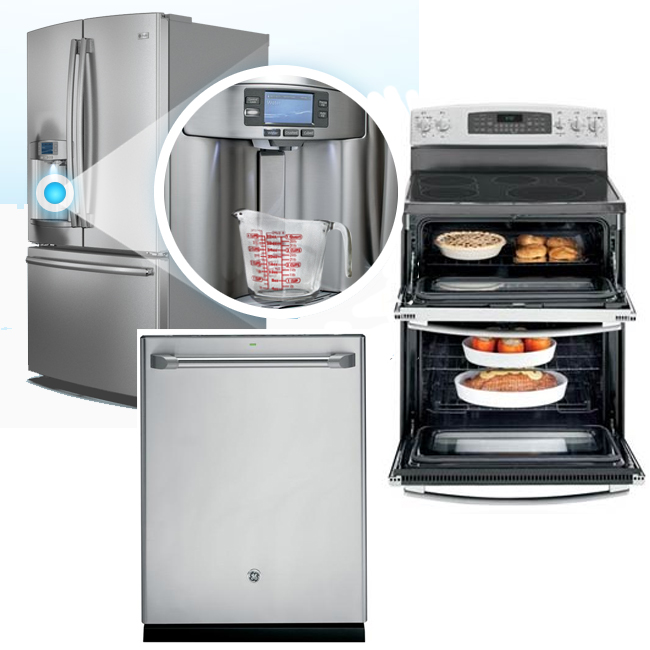 5. Efficient Appliances – The dishwasher, oven range, and refrigerator are overworked every single day in my house. I would be lost without them. With the right appliances, time in the kitchen is minimized. While mine get the job done, I have my eye on some new GE Appliances that would really help me.
Hand-Free Auto Fill Refrigerator– Multi-tasking is a must for me and what better in the kitchen than a hands-free auto filler on the refrigerator. One of them even has a hot water dispenser.
Double Oven Range- Tri Ring Burner – A double oven has been on my wish list since becoming a mother of three. There are times I want to make multiple things in the oven, but if I even attempt it, I ruin it all. A double oven would be a dream come true!
Dishwasher with 102 jet wash system – I have to do at least a load of dishes a day. This one I am looking at has 102 jets, eliminating any need to pre-wash (time-saver) and has special spots & jets just for bottles (another super time-saver).
Even when I am trying to save time, the kitchen is where we spend lots of time. Therefore, the dream kitchen with these appliances is possible… right? For more information and great easy meal ideas, visit Weeknight Kitchen on Food Network and follow GE Appliances on Pinterest.
Weeknight dinners should be quick and easy for any busy family.  GE Appliances can help streamline the kitchen process with their hands-free auto-fill refrigerator, their double oven range, to their 102 jet wash system dishwasher.  To see these appliances in action check out GE: Kitchen Reimagined.  For more tips on weeknight dinners head over to FoodNetwork Weeknight Kitchen page for recipes, tips, and much more!
This is a sponsored conversation written by me on behalf of GE Appliances. The opinions and text are all mine.