Today I'm sharing a printable weekly meal plan & Jif™ Bars as part of a sponsored post for Socialstars. All opinions are my own. #TeamJif
Prepping and planning is a huge part of having successful days, weeks, and months, especially when we have hectic schedules. Without time set aside just to plan my daily schedule, meetings, shopping lists, and meals, it just makes the days more stressful and chaotic.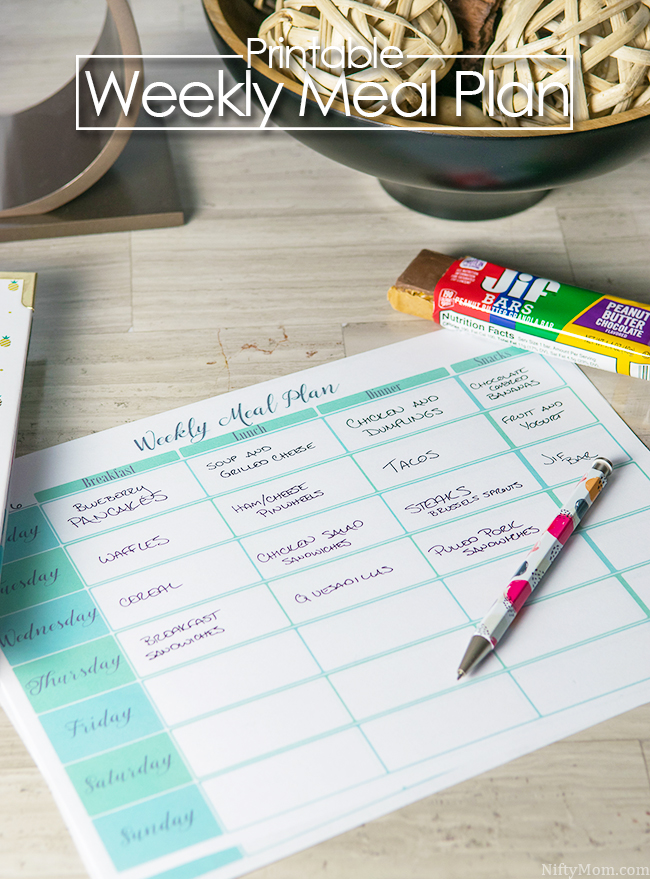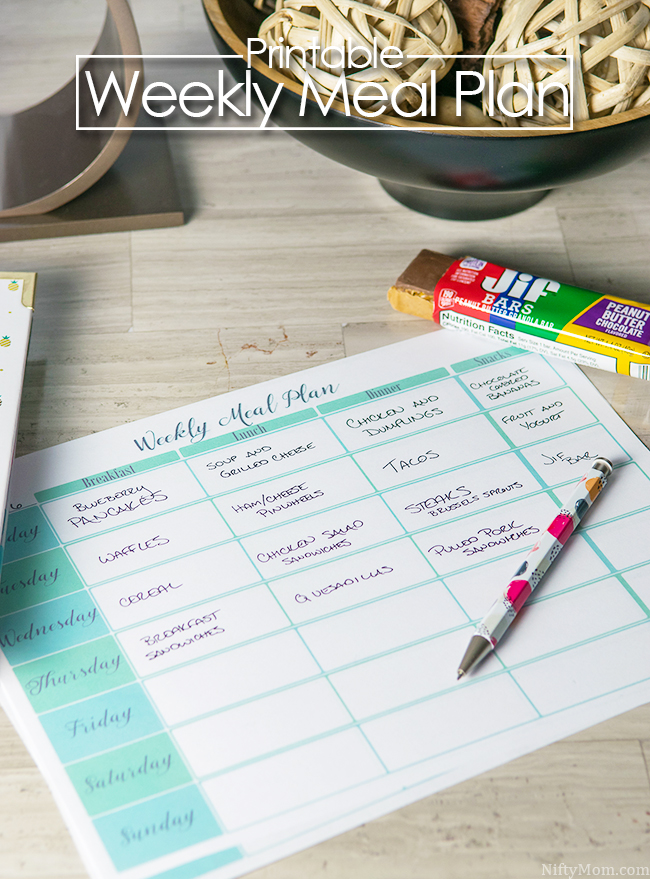 Planning out meals is extremely important for me. We have a large chalkboard painted on the kitchen wall that we write the week's dinners on. However, that's not enough. Between work schedules, kid's activities, and school, this year I have gotten to a point where I need more structure with menu planning.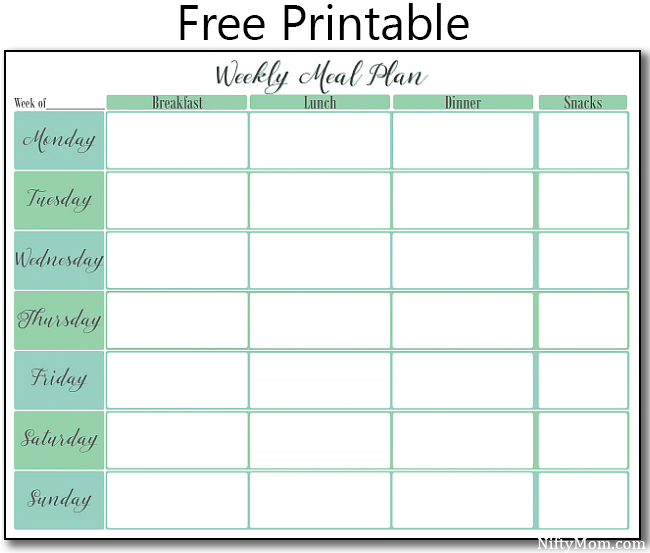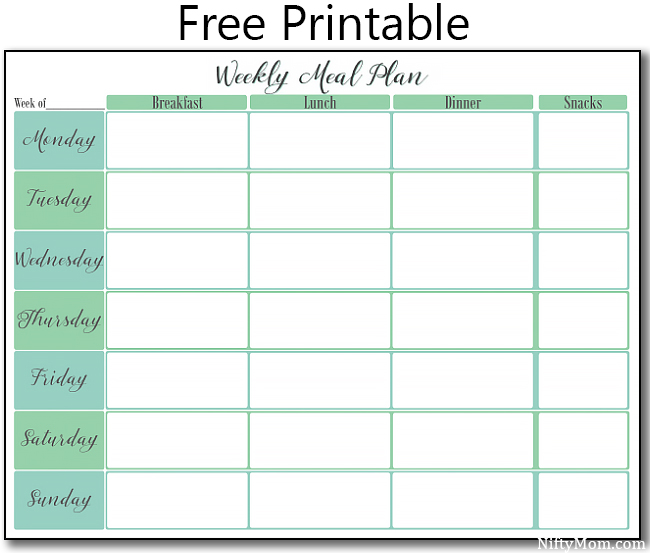 To go with all my other lists and schedules, I have started creating weekly meal plans. It is extremely helpful throughout the week to have everything written out to reference and not scrambling trying to come up with meals each day.
Every weekend I print out a weekly meal plan sheet I created. You can also laminate a copy and use a dry erase marker to make it re-useable (Thanks to reader R. Todd for that tip!).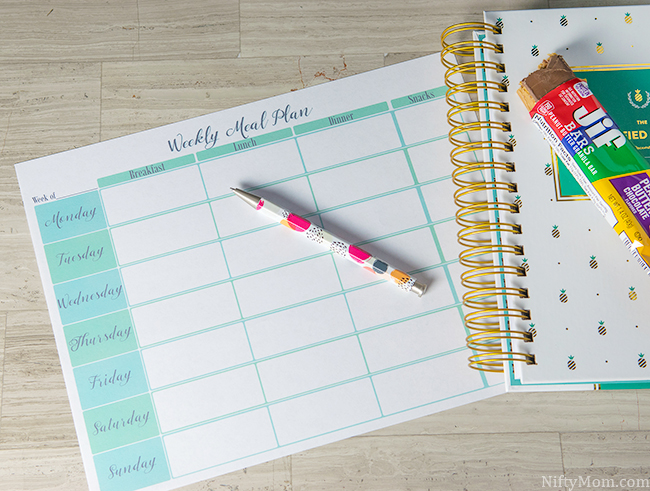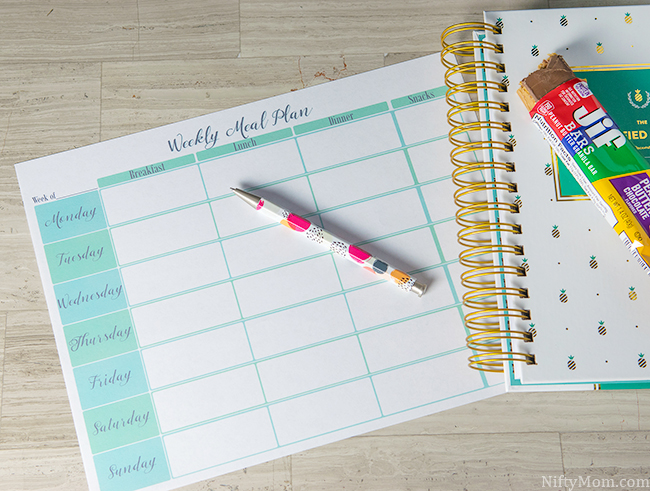 Then, when I am checking my weekly schedules, I fill out the meal plan sheet. Here are 5 simple tips that have helped me with successful weekly meal planning:
Always keep a month's worth of plans printed. If a specific meal comes up you or a family member may want one day, you can easily find a day to put it on in advance.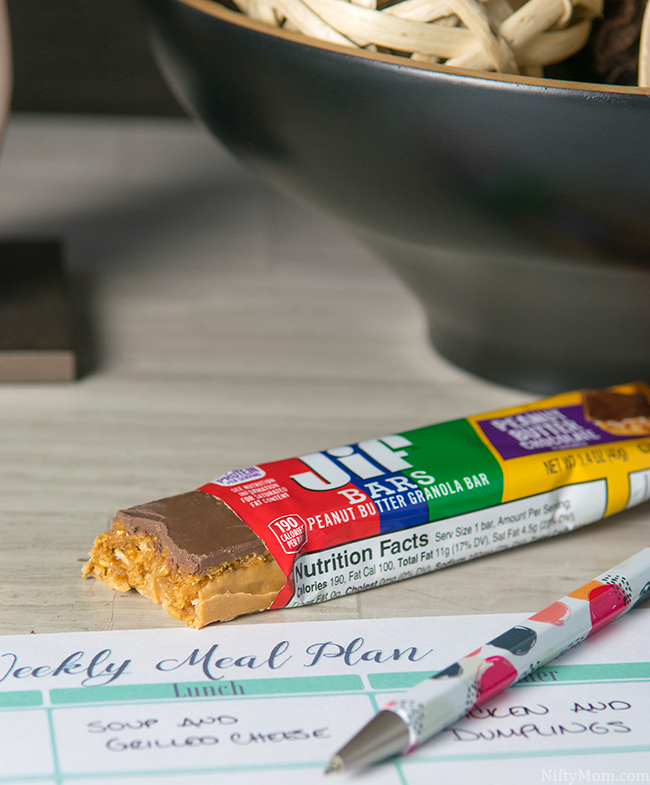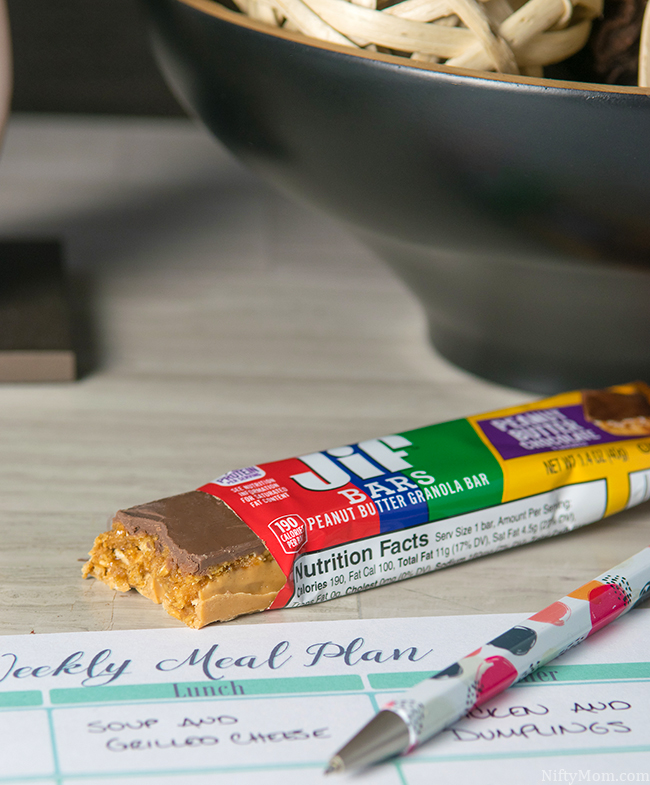 I prefer filling out my meal plan while I snack. If I am planning on an empty stomach, I tend to have a hard time picking meals because I am hungry. I like to consume a snack that is a great source of protein, such as Jif™ Bars. The Jif Peanut Butter Chocolate Flavor Bars combine crunchy Jif peanut butter and a chewy granola bar, topped with a layer of chocolate.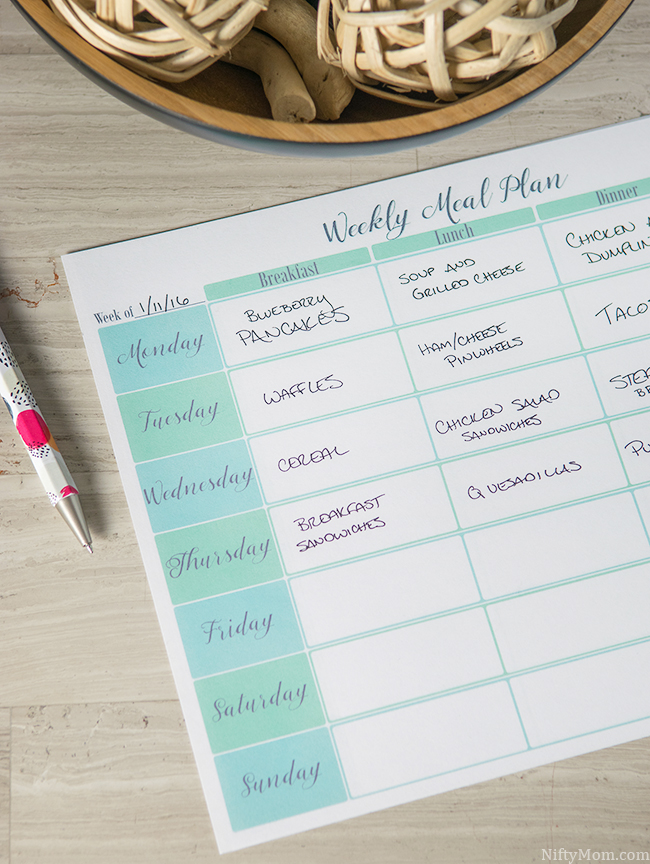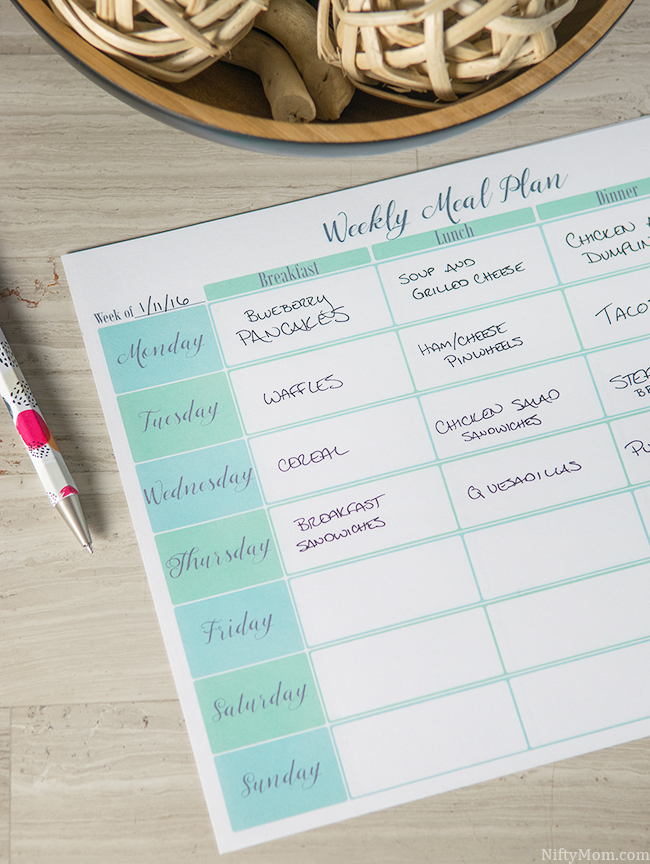 I always reference my grocer's weekly circular ad for sales and try to plan some meals around those products. It helps save a little money.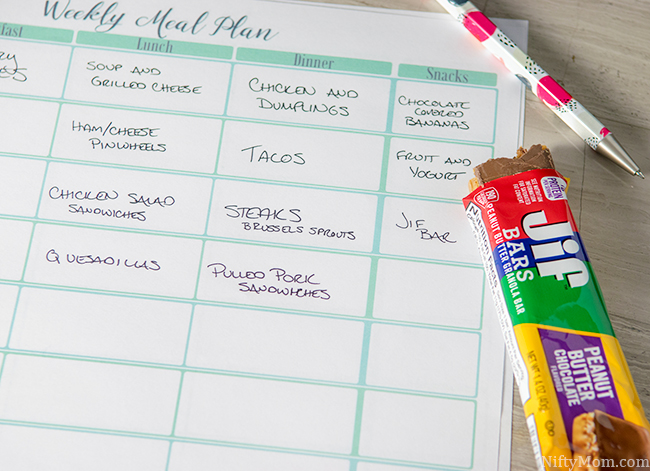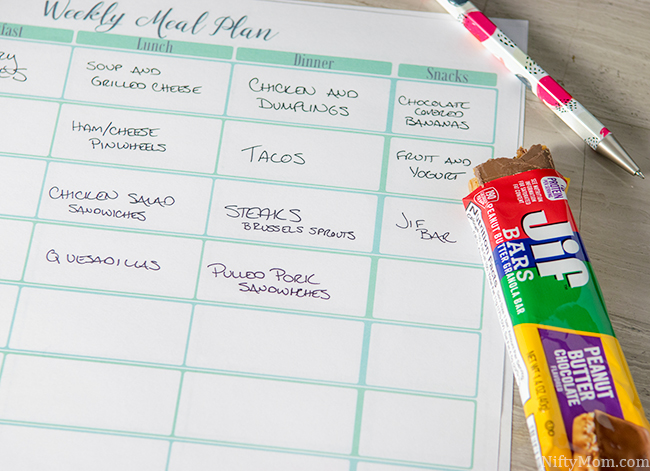 As I go, I can then make my shopping list. This makes a quick easy grocery trip and I am only purchasing things I need versus just a ton of food I hope we eat.
I also check what I already have in the pantry and refrigerator. Is there anything about to expire? Something I didn't make last week? This helps with the grocery list as well, so I don't over purchase.
Once the plan is done, I keep it on the refrigerator so when I go scrambling to make something, I remember that I have already planned out a meal.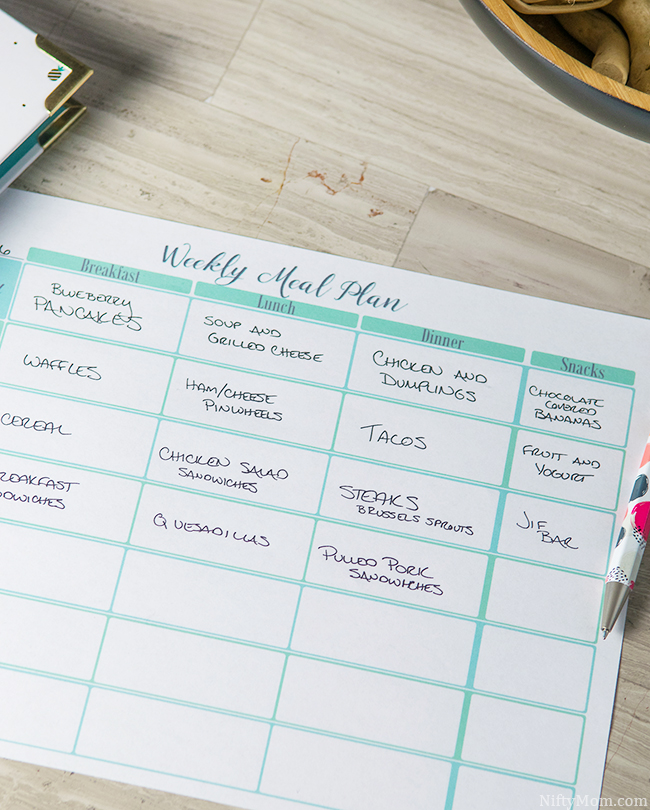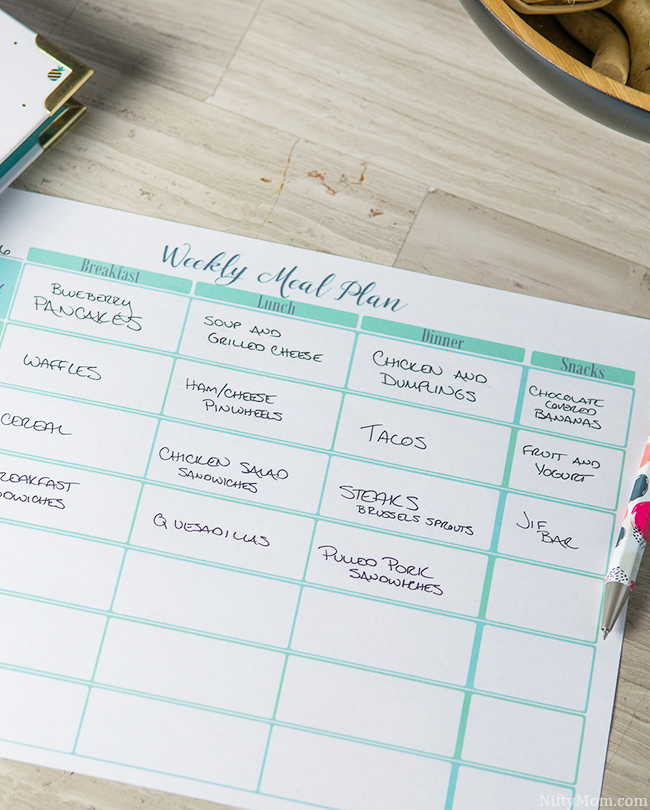 Filling out a weekly meal plan has many benefits for my family. How often do you meal plan?