The reviewer has been compensated in the form of a Best Buy Gift Card and/or received the product/service at a reduced price or for free. All opinions are my own. 
My house is pretty connected. With an extremely tech-savvy husband, he's always bring home the latest products or some new equipment for the home. We are always scoping out our local Best Buy store, on the hunt for new products that catch our eye.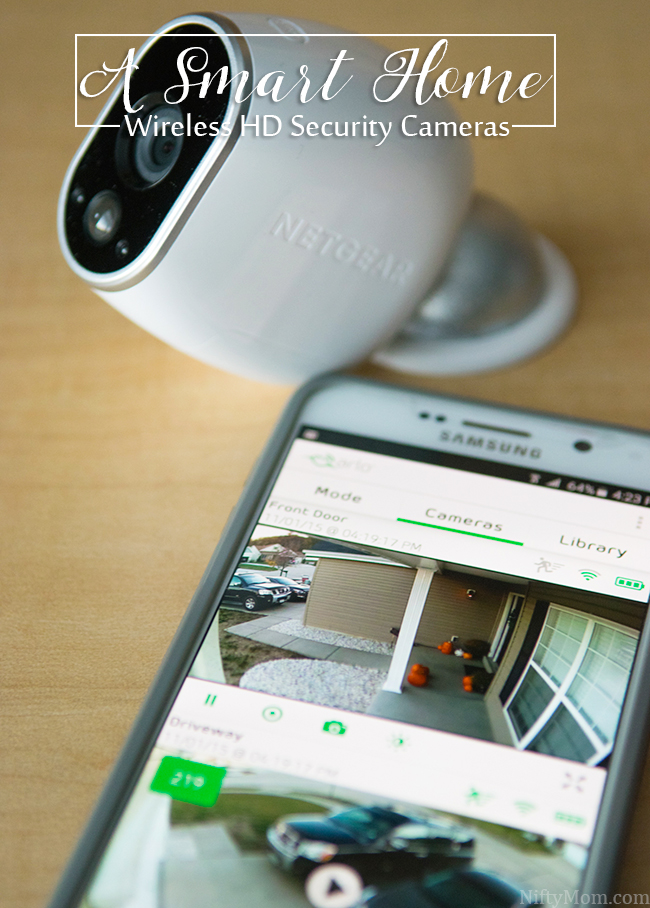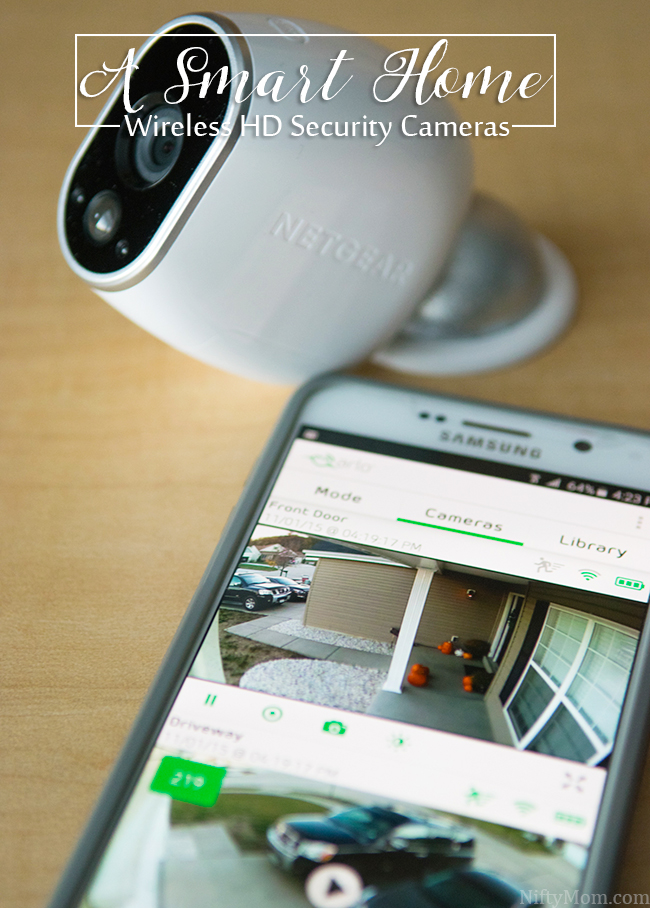 Over the last year or two, we have discussed getting a home surveillance system. My husband works a lot and sometimes we are traveling as a family. However, we never could settle on one. It was either too much work to install, low quality video playback, or not in our price range.


Then we were sent NETGEAR Arlo Smart Home Wireless HD Security Cameras. The four camera set is exclusive to Best Buy for just $499.99.
Before I get into the details of the system, my first concern was how we were going to handle 4 more wireless devices in our home. We have wireless hubs for some of our lights, our entertainment system, a handful of tablet, laptops, and other technology already taking up our wireless internet connections.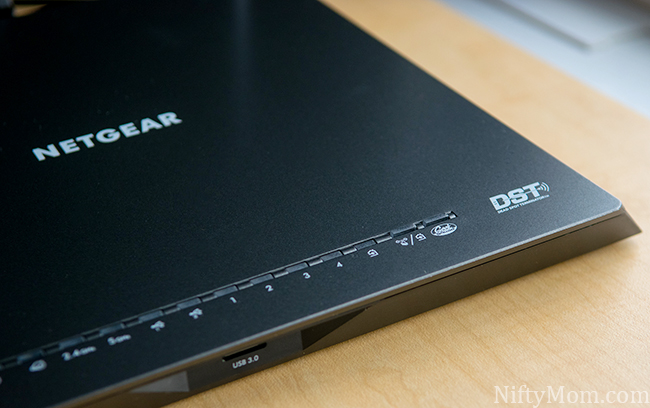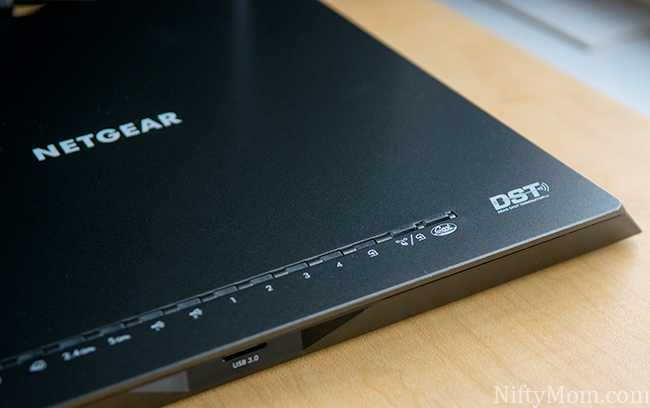 To handle all the equipment, we hooked up the brand new router, which was created exclusively between Netgear and Best Buy. The Netgear® Nighthawk™ DST Router and DST Adapter is built to specifically to support 10+ connected devices and allows for creating priorities to devices for streaming videos or music and lag-free gaming.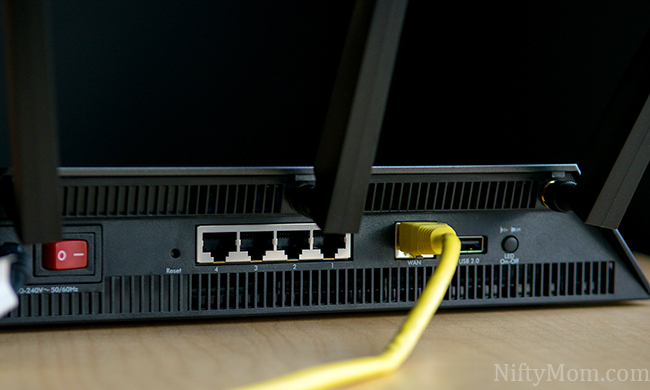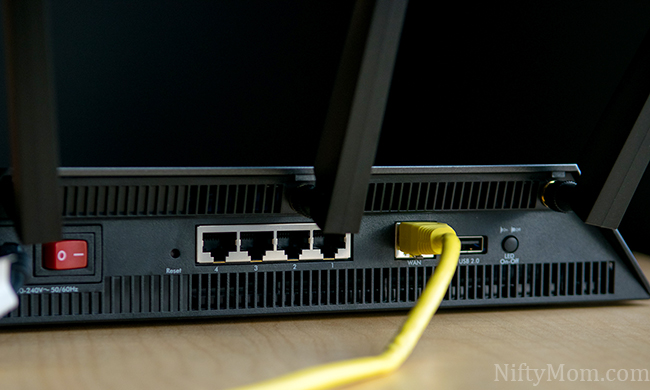 The router only took minutes to set up, with no needed configurations or software to install. Our router is setup in our basement, as it has always been. In the past there have always been times when it seems the WiFi connections were weak and dropping when on the second floor or on the other side of the house. The Nighthawk™ DST Router has 3 external antennas for maximum signal coverage and high power amplifiers for extreme range.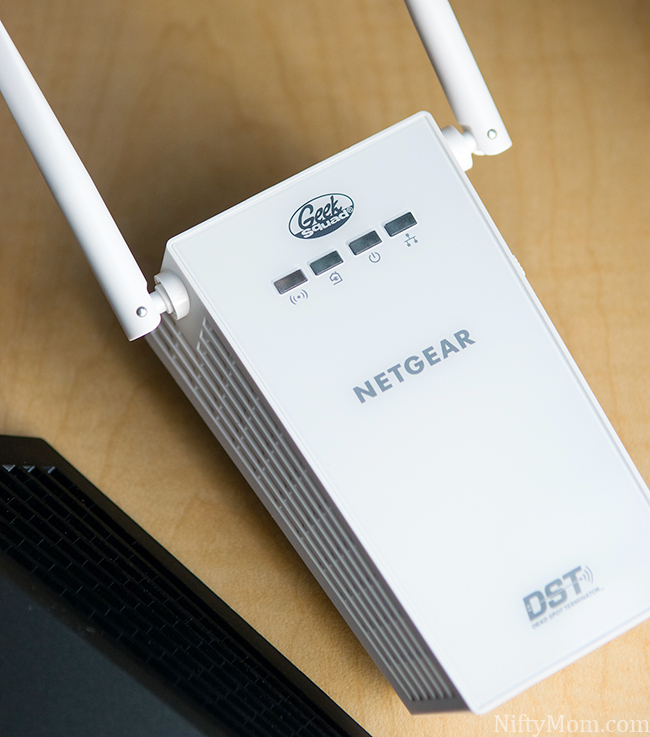 The router also comes with a DST Adapter (Dead Spot Terminator) that can be plugged in to any existing electrical outlet to extend the WiFi coverage within the home. It has an Ethernet port and set up is as easy as plugging it in.
Now that the WiFi capacity question is answered, back to the camera system.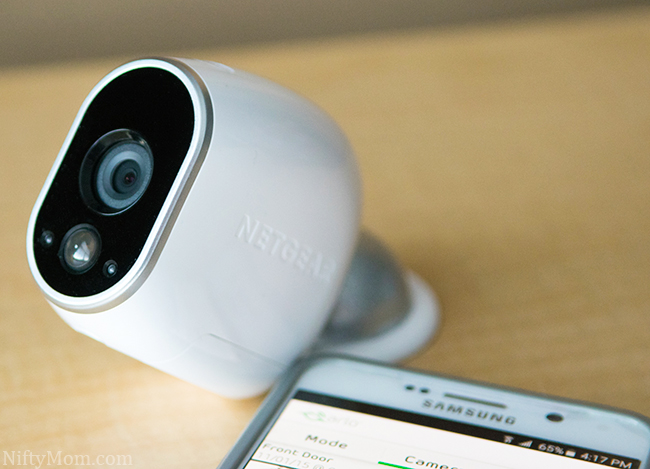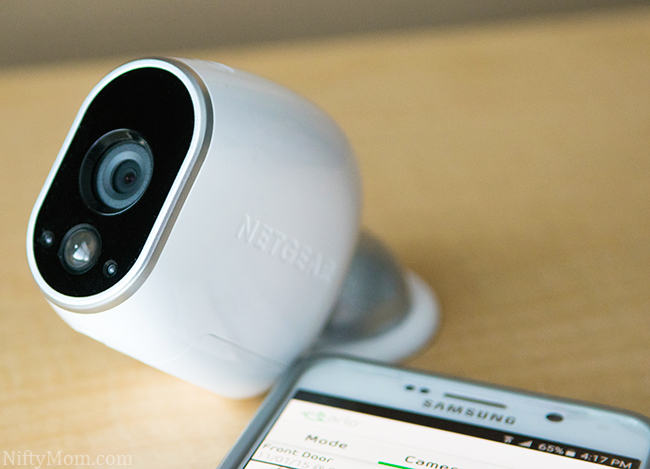 The Arlo Smart Home Wireless HD Security Cameras come with a base station and power adapter. I was surprised with how quick the set up was. Once the base station is hooked up to the router and powered on, we just downloaded the app to create an account and complete set up. The app is compatible on Android, Apple® iOS, Amazon Kindle, Windows or Mac devices.
Each camera is synced to the base station and then we can name it to correspond with the location it will be place.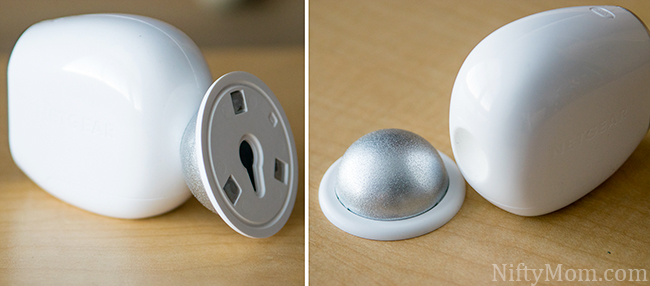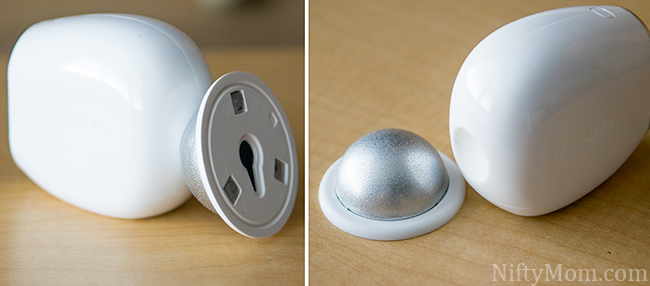 The wire-free cameras have a flat base that allow the cameras to be placed on a shelf indoors. The kit comes with six magnetic mounts. The rounded mounts allow us to find a good position when mounting the cameras. The mount itself can be screwed in or used with heavy duty double-sided tape.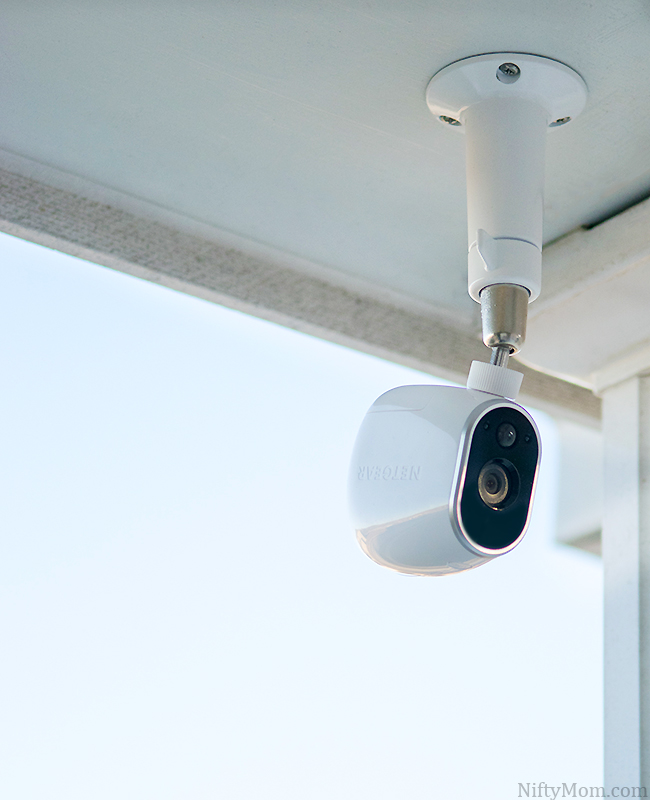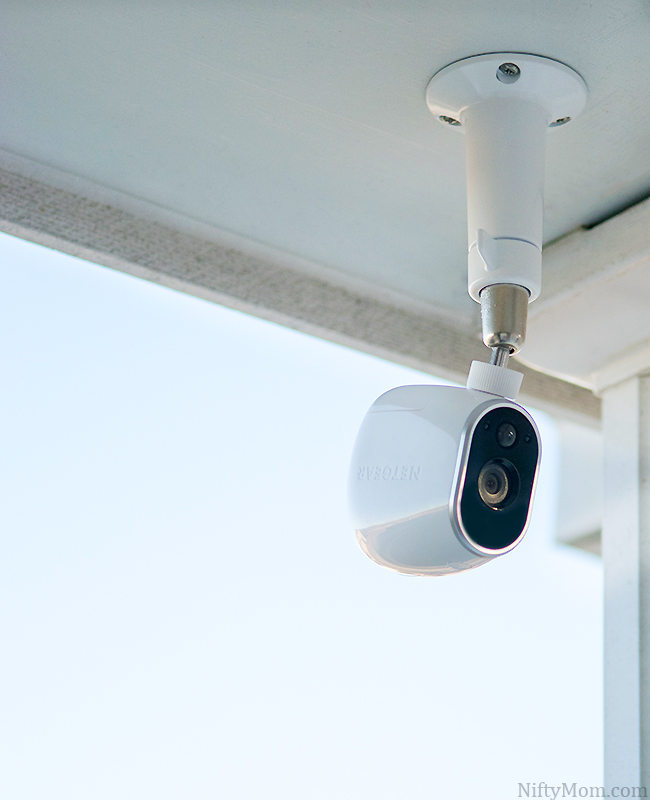 It also comes with an adjustable camera mount, that allows for more motion movement of the camera.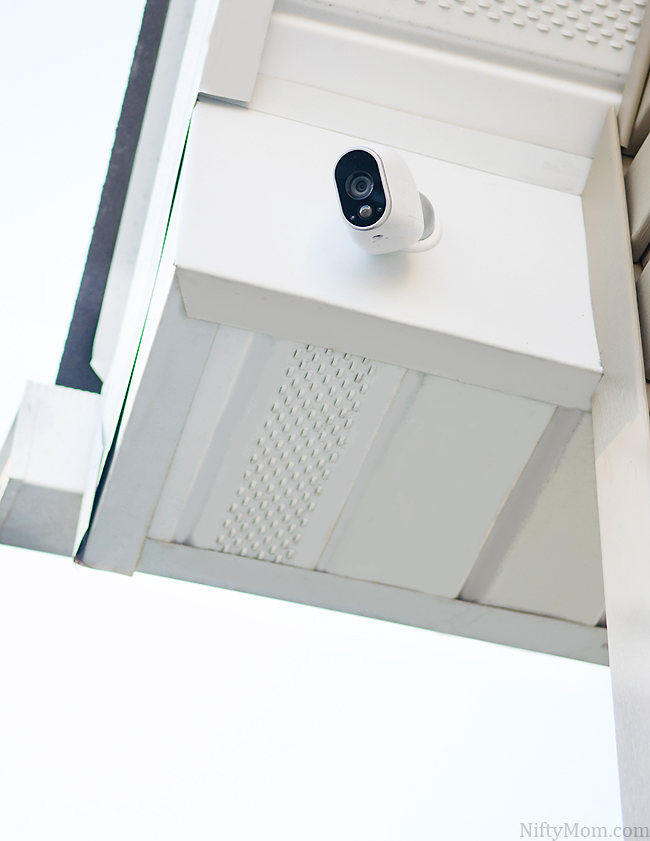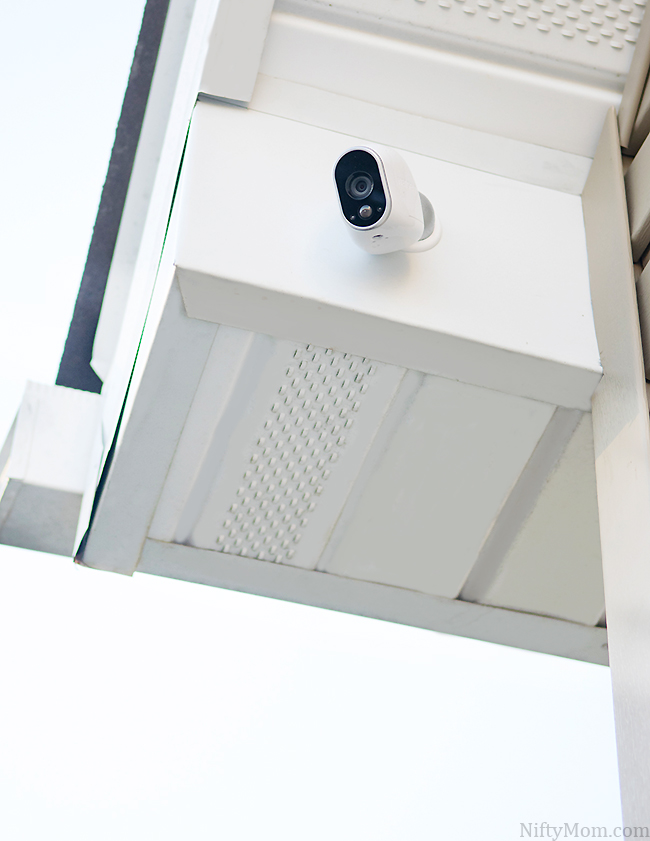 The wireless cameras are weatherproof, making them ideal for indoor or outdoor usage. To start out, we decided to put two of the four outside: one with a view of the front door, and one with a view of the driveway.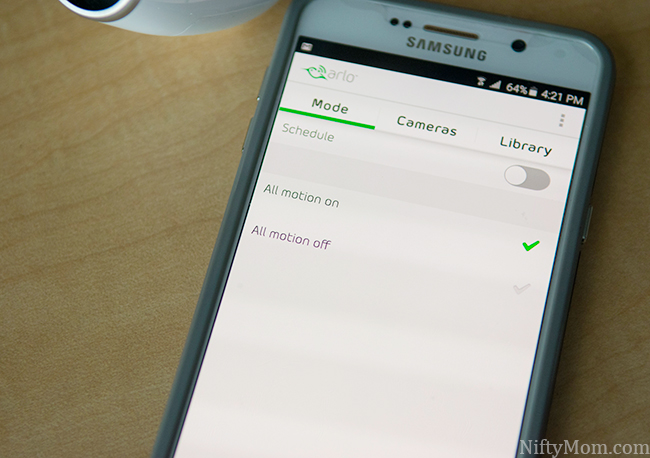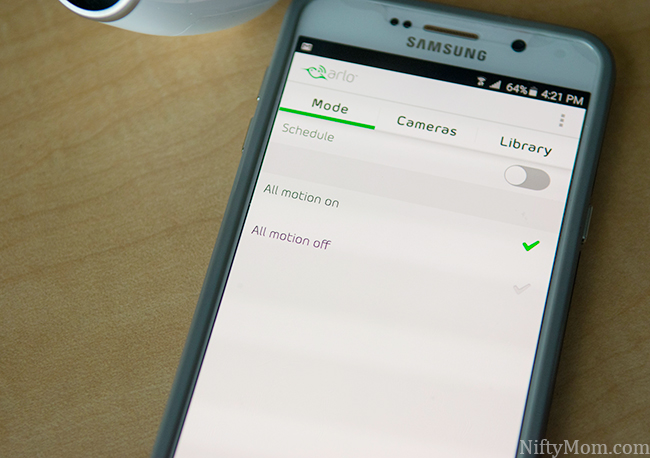 Within the Arlo app, we can create custom settings tailored to our needs and preferences. The cameras have a motion-activated design that automatically records motion once detected. We can set how long it records for at each detection and how we are alerted. I get push notifications to my phone and my husband gets an email.
We can easily create a schedule, telling it to only record motion between specific times. We can also easily turn motion off when needed (I.E. when we are working on something in the front yard).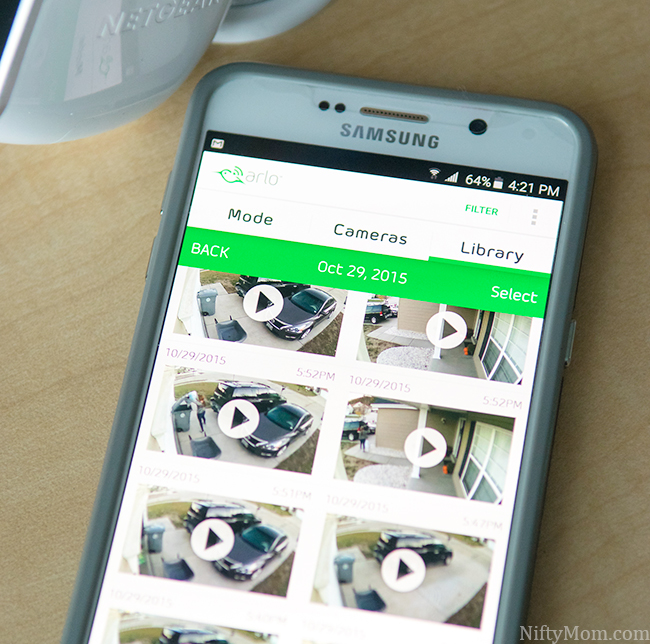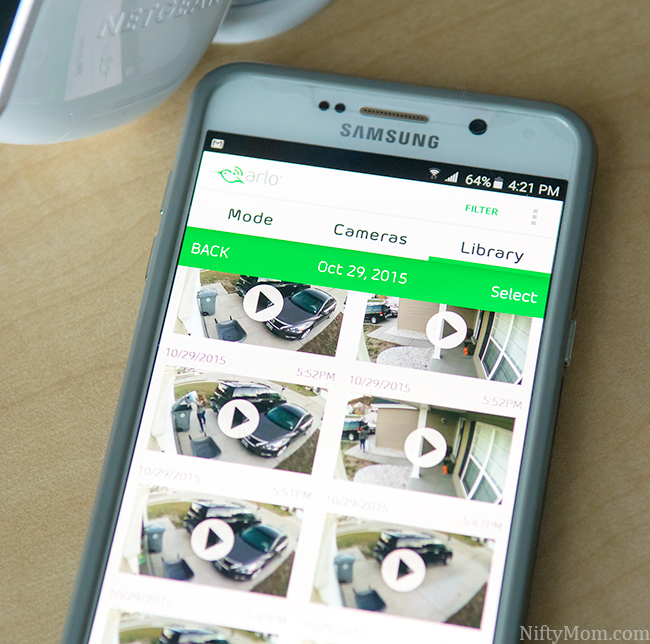 When the motion is detected and a video records, it saves it in a video library on free cloud storage for seven days (you can get more with an upgraded service plan).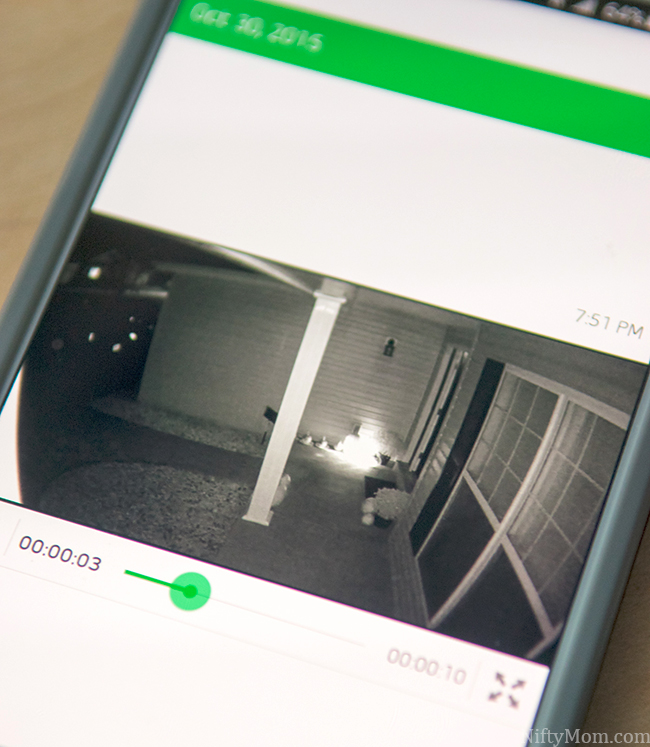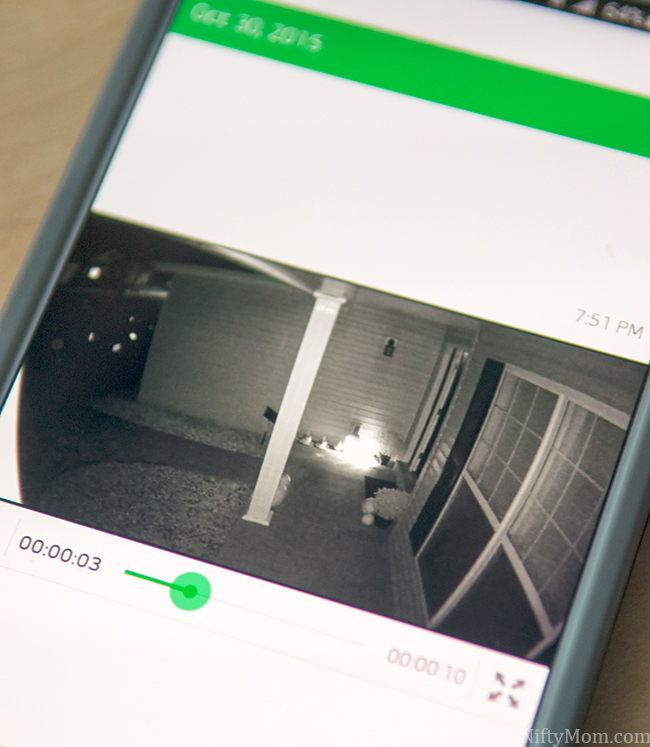 The cameras capture 720p video footage during the day and night with 130° field of view. Above is a playback of a video at night. The glow on the porch is pumpkins, and that is the only place light is coming from in that picture.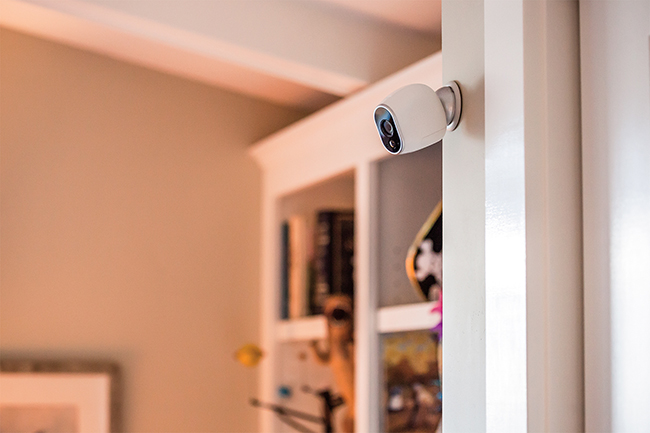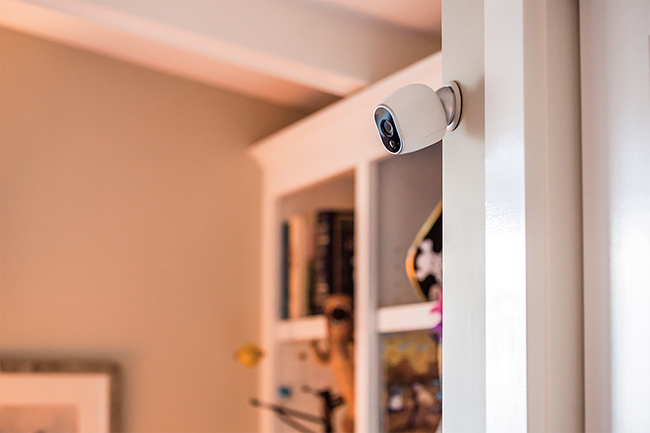 The cameras can also be used inside for monitoring the kids room or play area. We next plan to put one in the backyard and the other one we have in the garage now.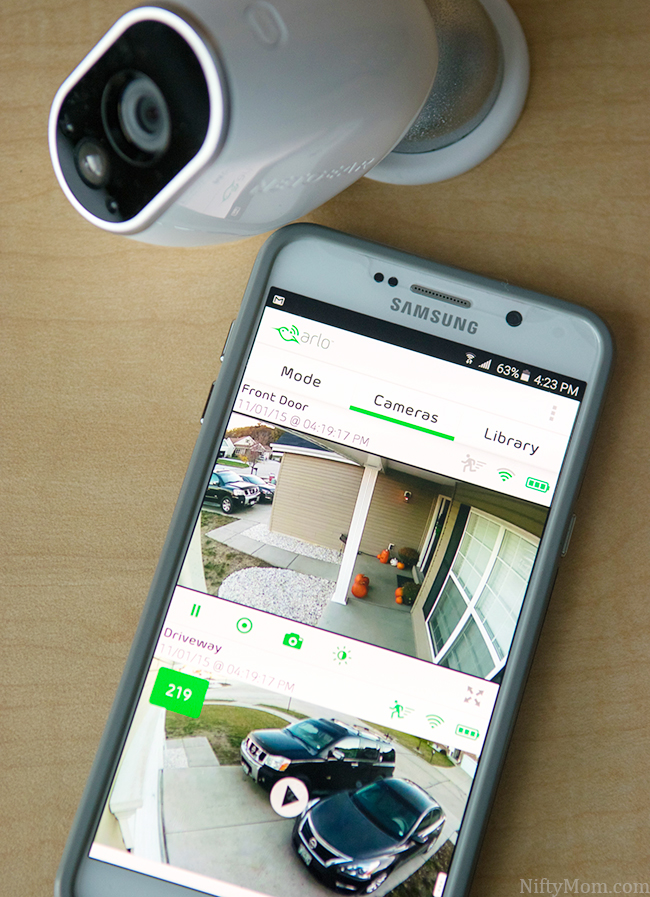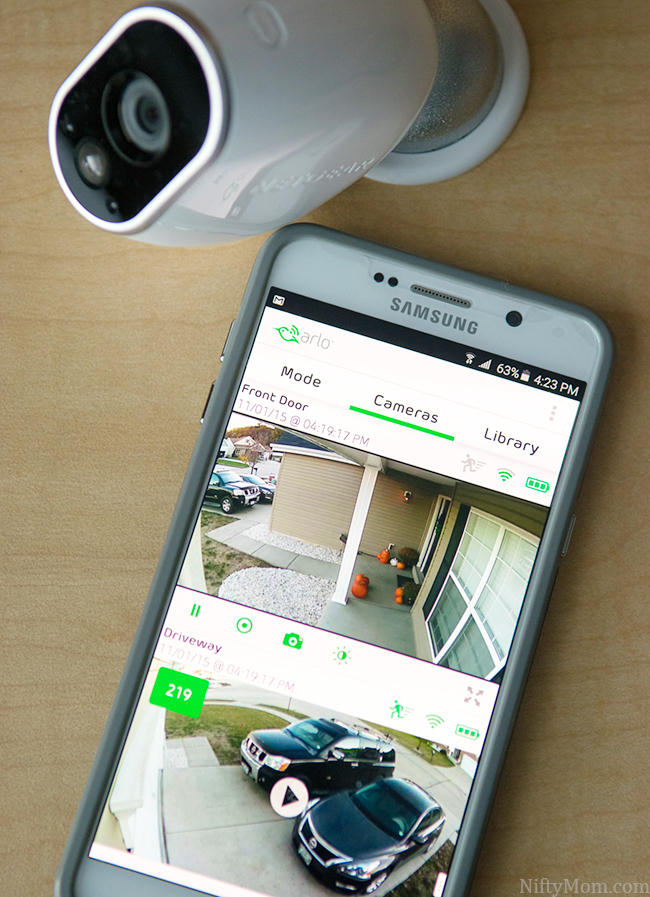 At anytime, we can go into the app and view the camera live. The camera view shows if the motion-detection is on, the signal strength, and camera battery status.
Overall, the system was extremely easy to install and setup is hassle-free. Having access to all the cameras on our phones is also a huge benefit, especially when we are out of town.
What is your favorite feature of the Netgear Arlo Wireless HD Camera System?