I covered the Grand Opening of Fresh Thyme in O'Fallon, MO and am excited to be sharing the details today in this sponsored post. All opinions are my own. 
Earlier this summer I found out a Fresh Thyme was being built about 10 minutes from me. 10 MINUTES! I can't express our excitement and anticipation leading up to the opening.  The thing is, we don't have a similar store in our area.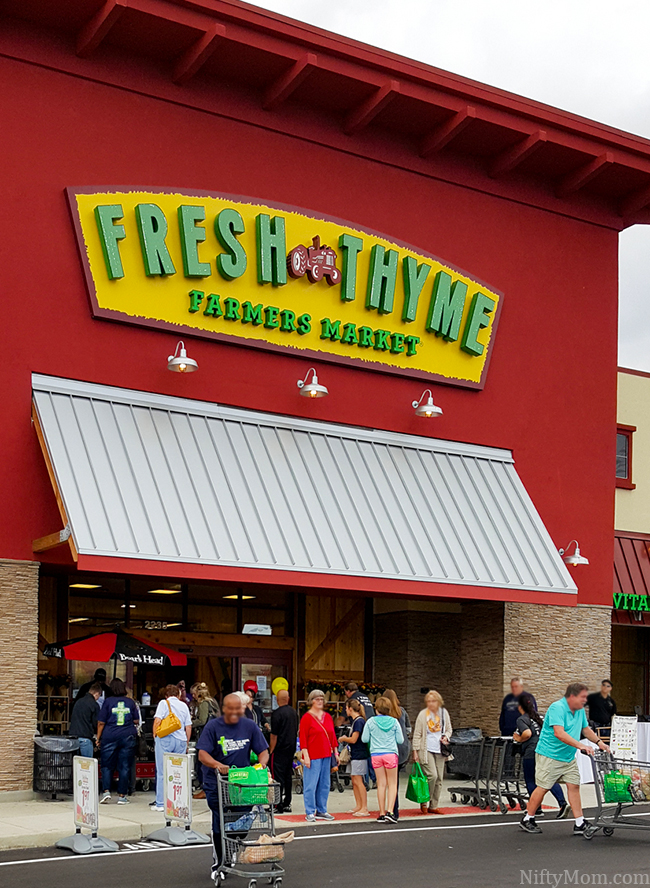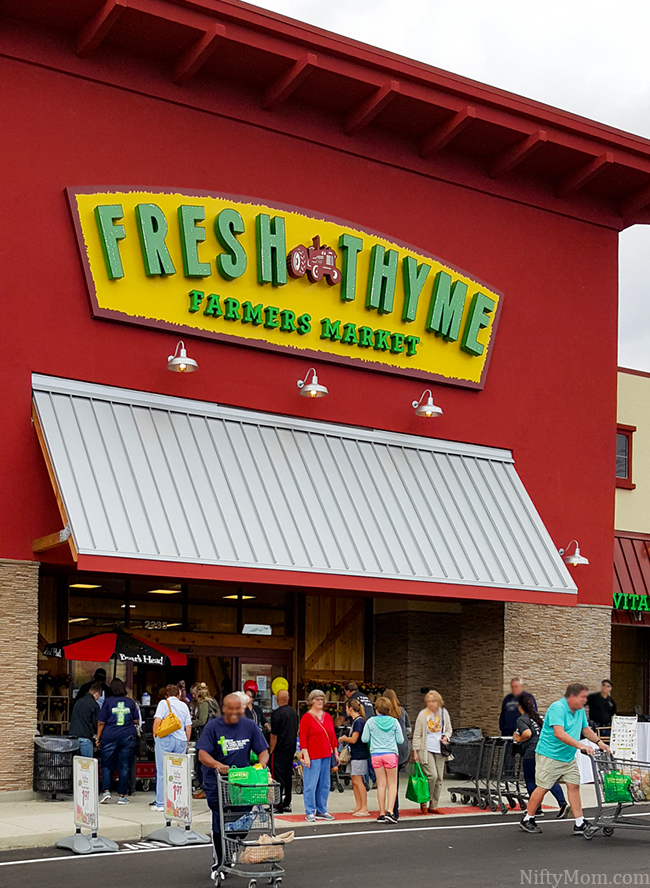 By the end of the summer, I was closely watching the local Fresh Thyme Facebook Page waiting for the announcement of the opening date. They kept saying soon, soon it will be announced. Soon it will be open. Then last Wednesday, November 4th, that grand opening event finally arrived.
With two kids in tow, I navigated my way through the large crowds. The whole parking lot was full and the store was packed. I was obviously not the only one anxious for the opening.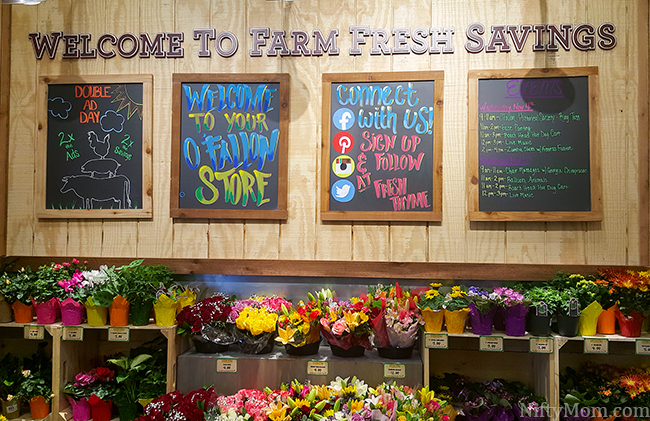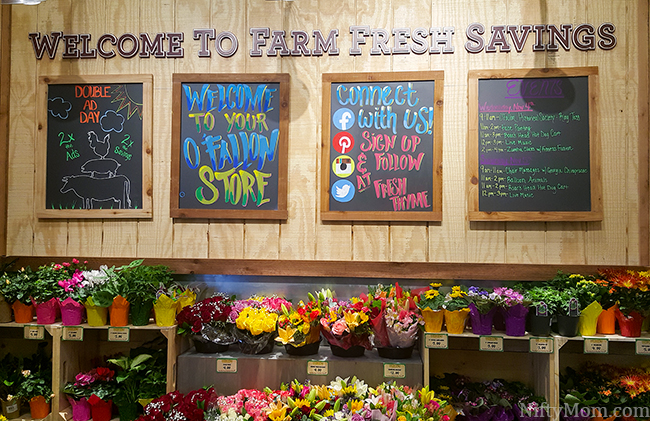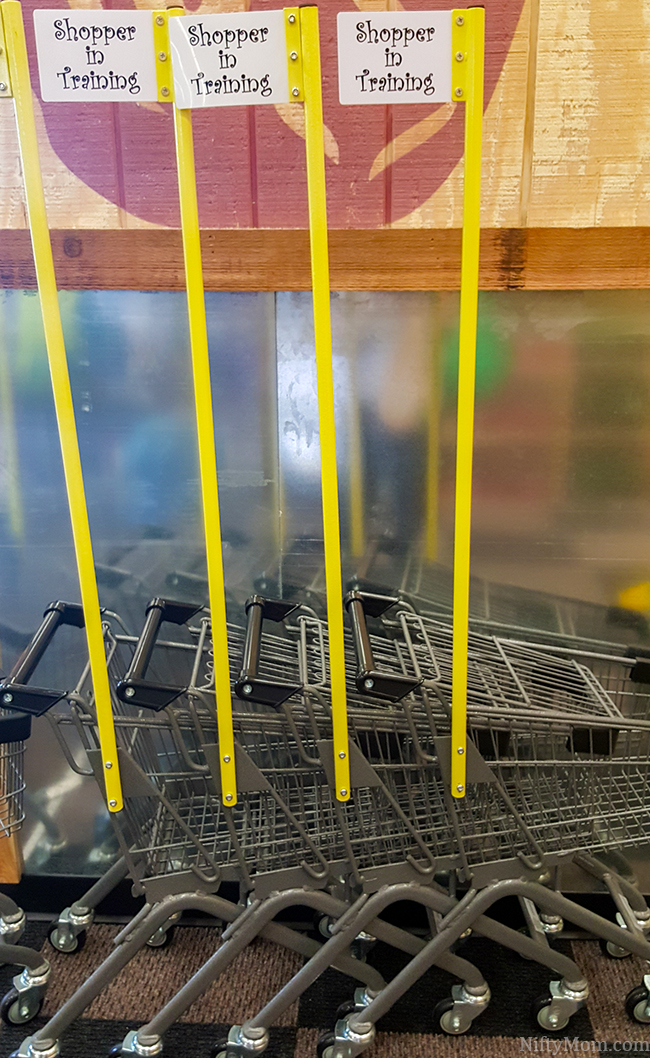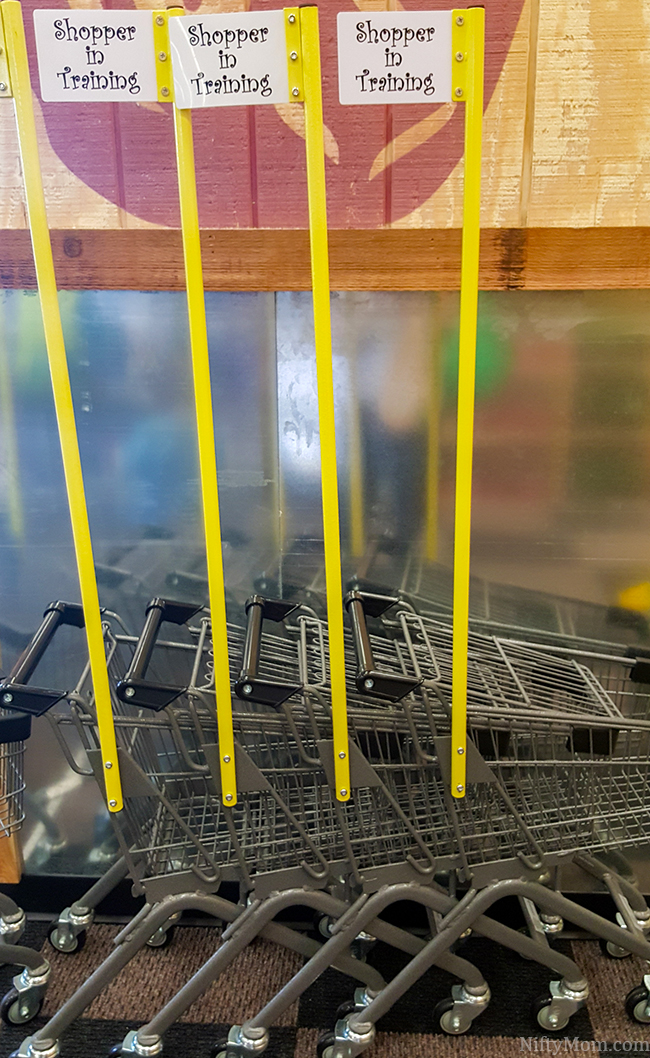 While it was too packed to use them on at the opening, I noticed the little shopping carts just for kids. They are the perfect size for the boys. They love picking out some of their foods and being independent with their carts. When we have grocery shopping days, having these carts help get through it without as much hassle.
Fresh Thyme has many fresh food departments and features and many more than I expected.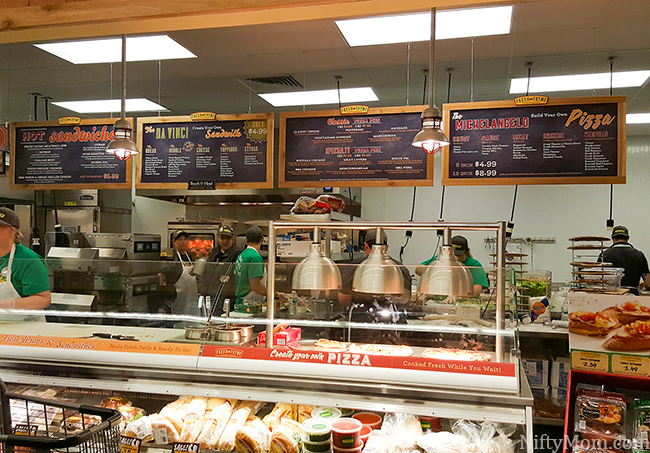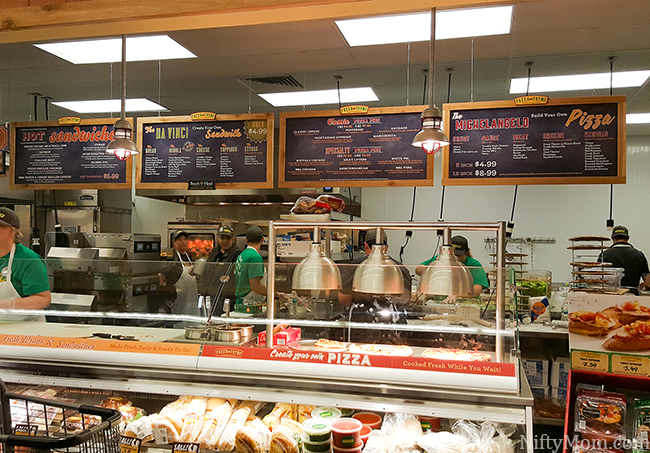 The bakery and deli departments all have ready to eat foods for on-the-go or quick family meals. Sandwiches, pizza, rotisserie chicken to just name a few.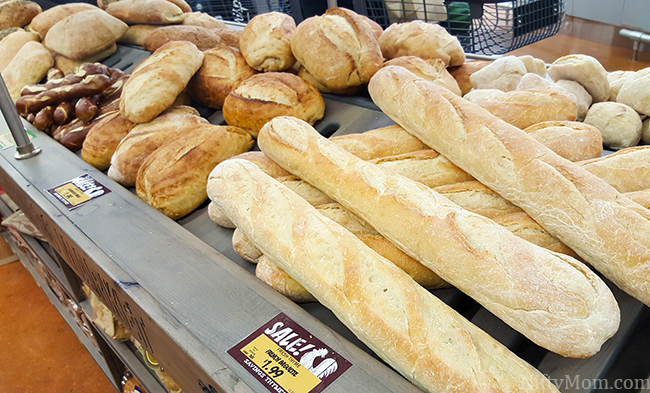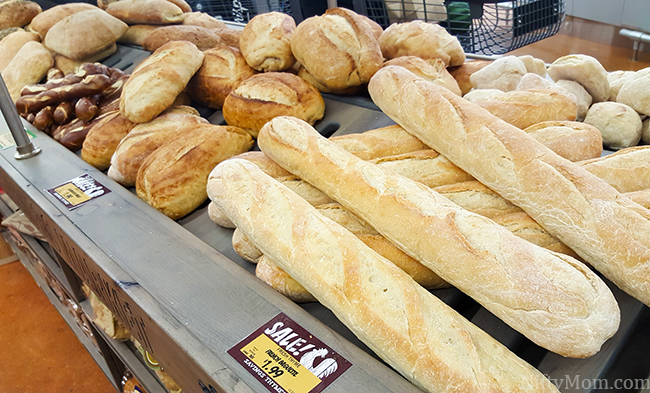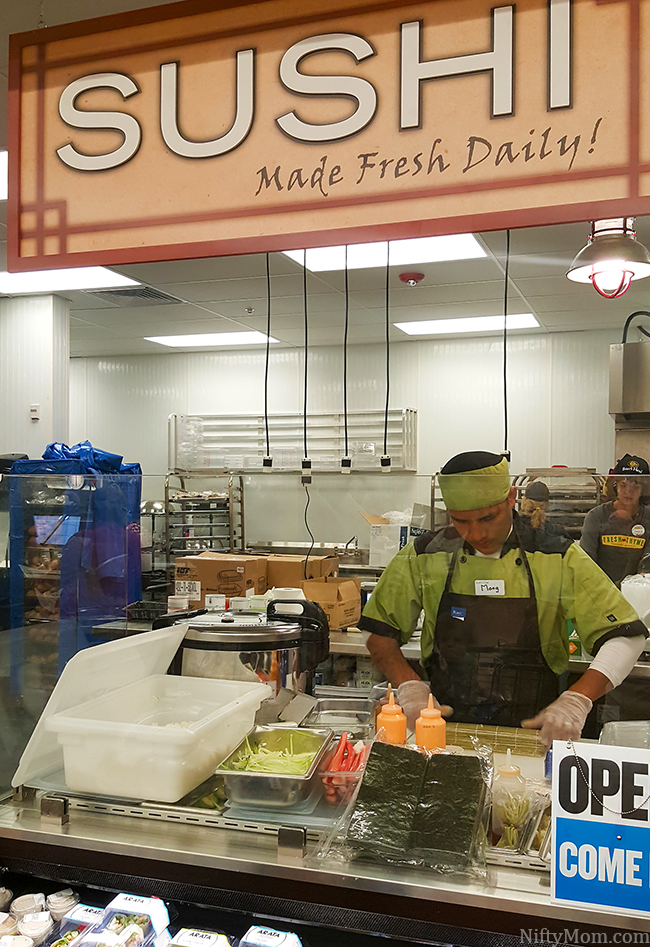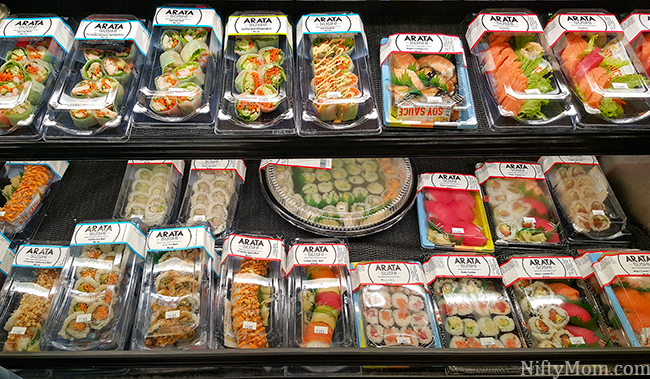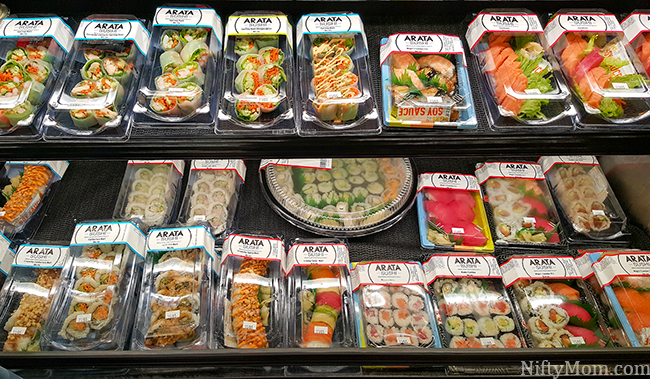 One of my favorite parts is the fresh sushi that is made daily. There is a large variety available and you can see it being made. I am a huge fan of sushi and my husband is not, so I don't get it that often. Now I have a simple solution and I can grab some just for myself, every time I am at the market. Sold.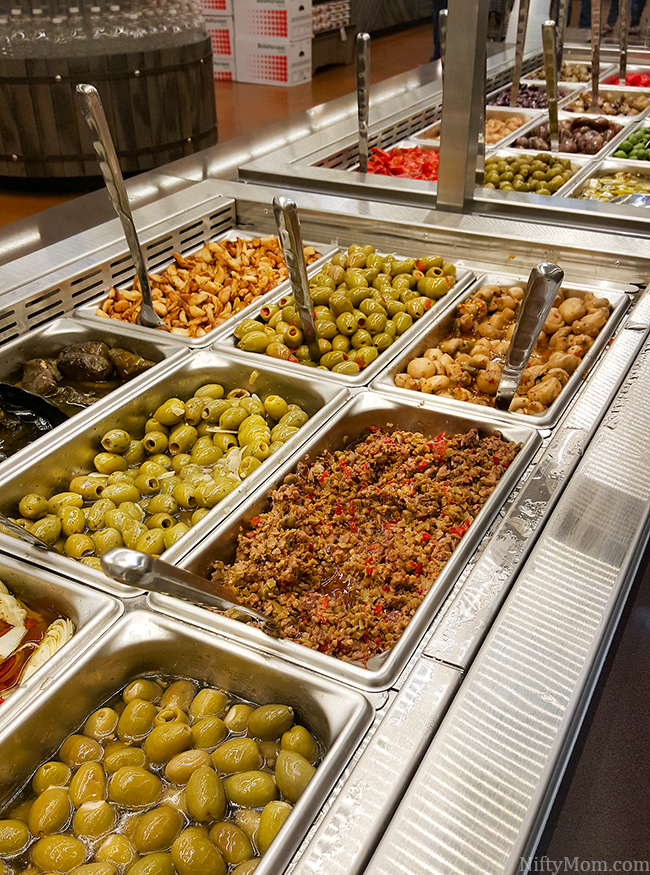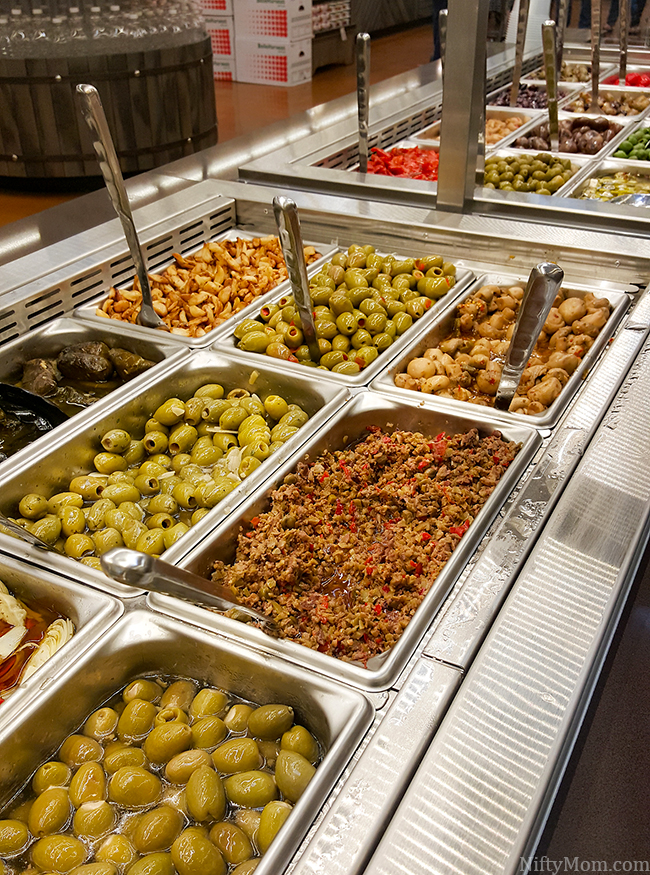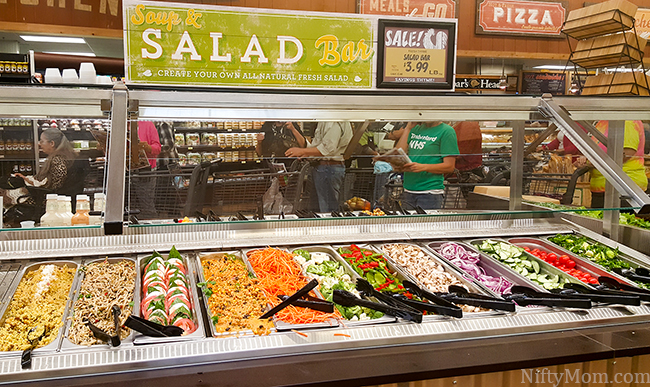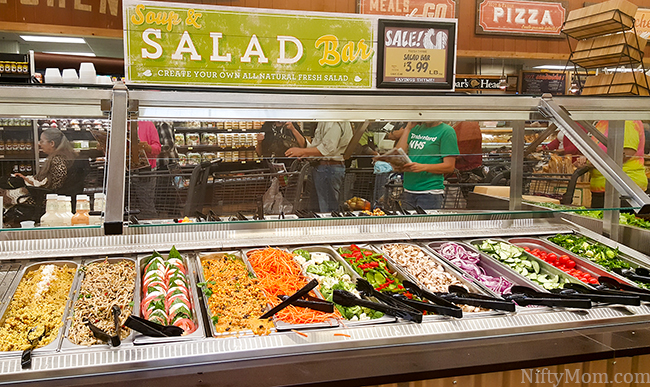 The Soup & Salad Bar and the Olive & Antipasto Bar was fully stocked with many options.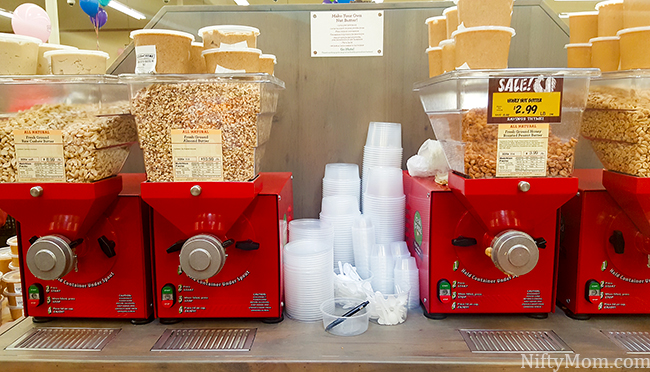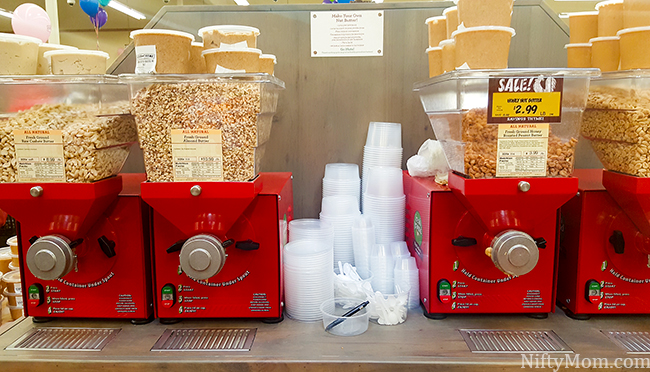 When it comes to nut butters, I don't think you can get fresher than making your own at the 'Make Your Own Nut Butter' station where you can select the size and how much to make and pay per pound. I made some almond butter on my first trip.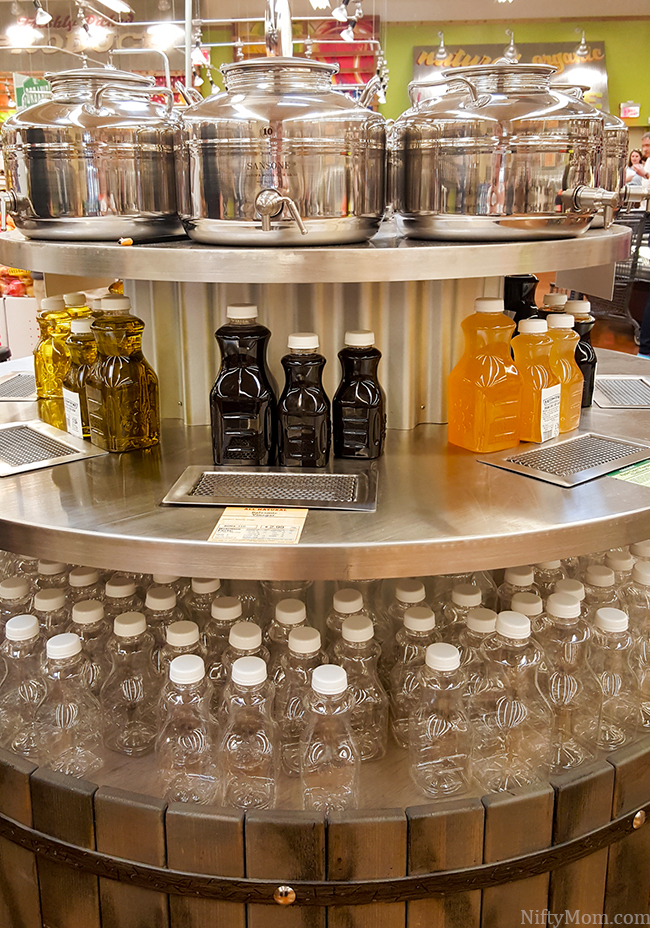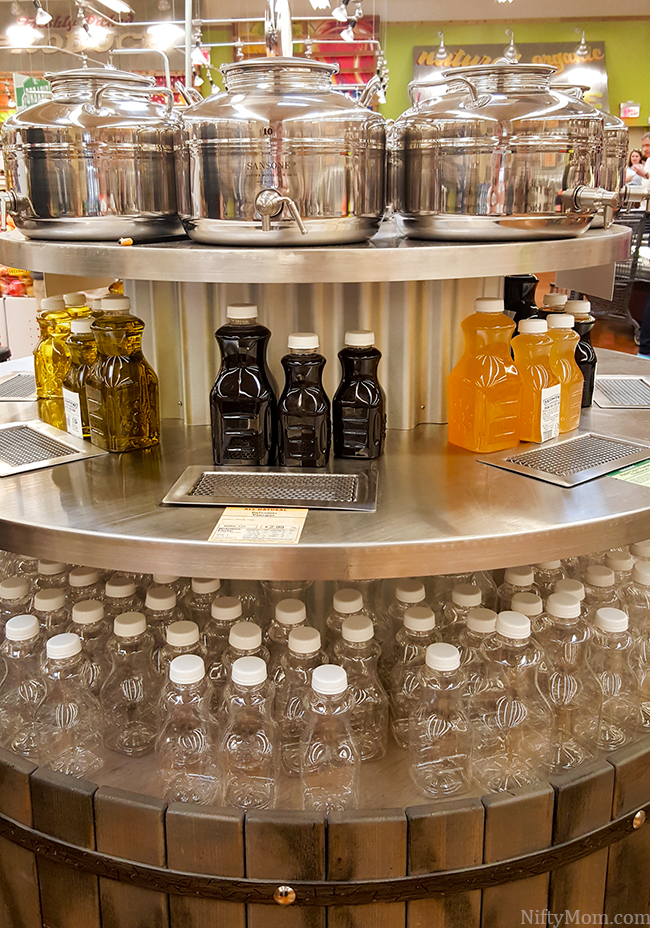 Some other 'Make Your Own' options included honey and oils.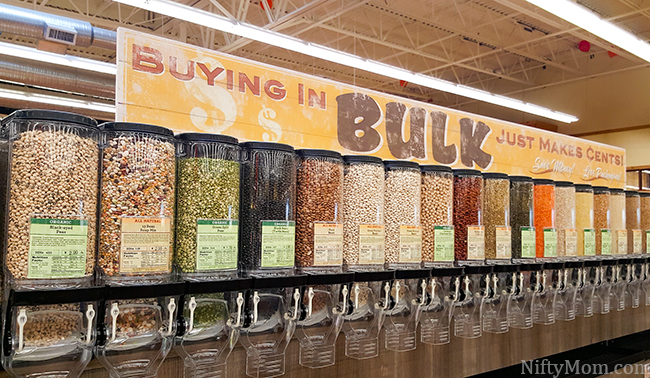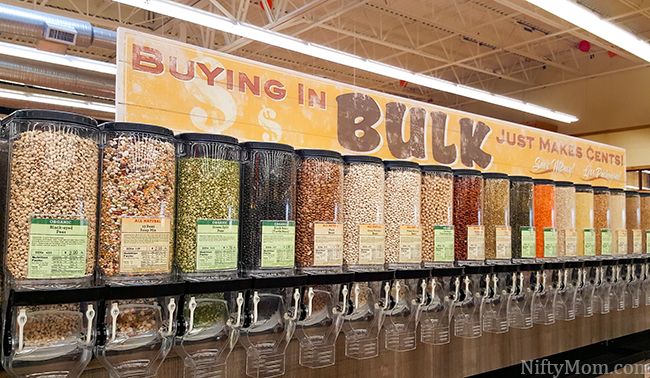 There are over 300 bulk options at the store that includes organic grains, beans, flours, nuts, seeds, trail mixes, etc.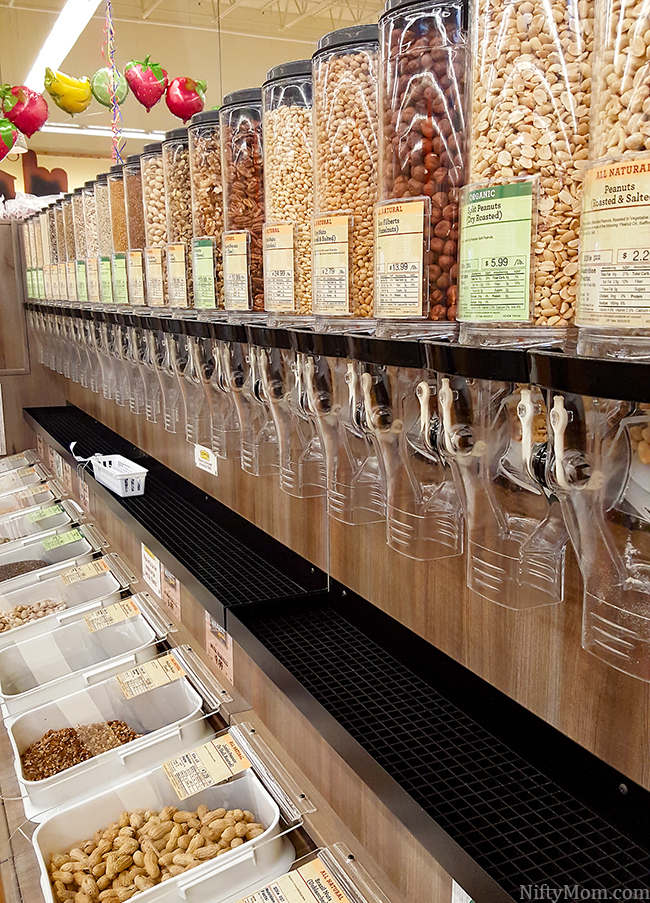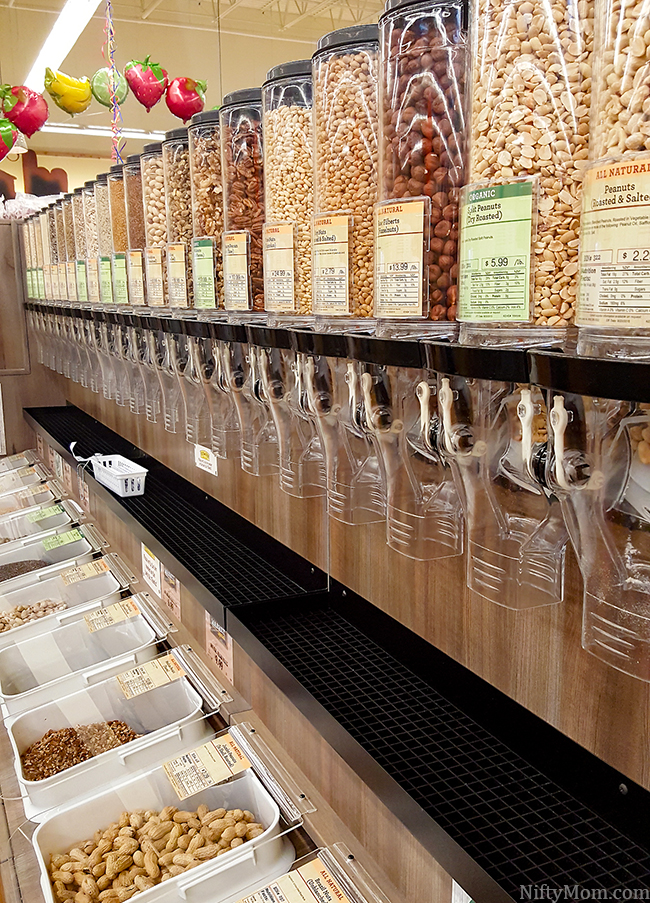 Having the convenience to purchase as much or as little as needed each time is extremely helpful and budget-friendly.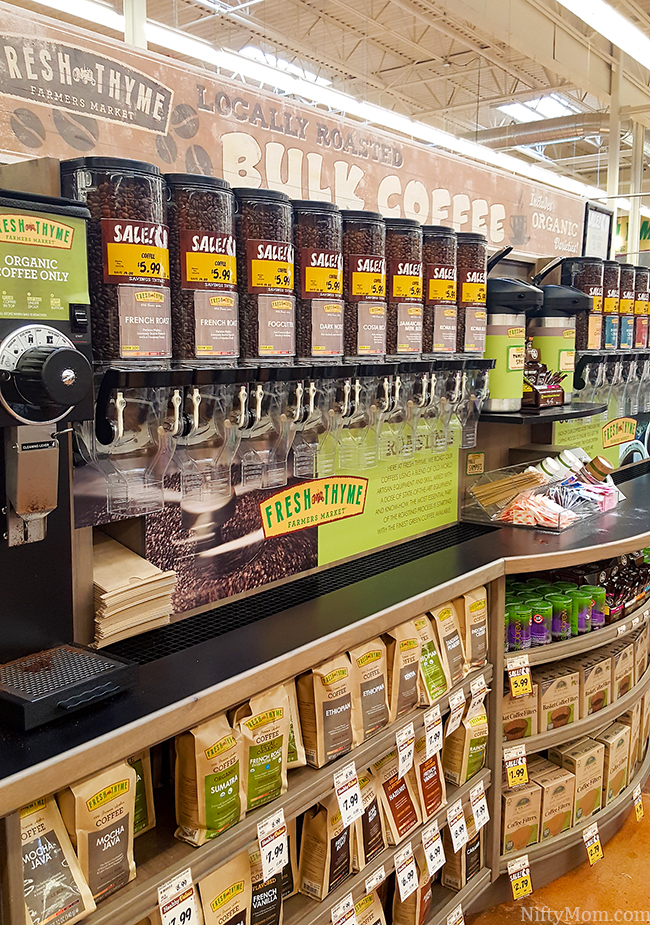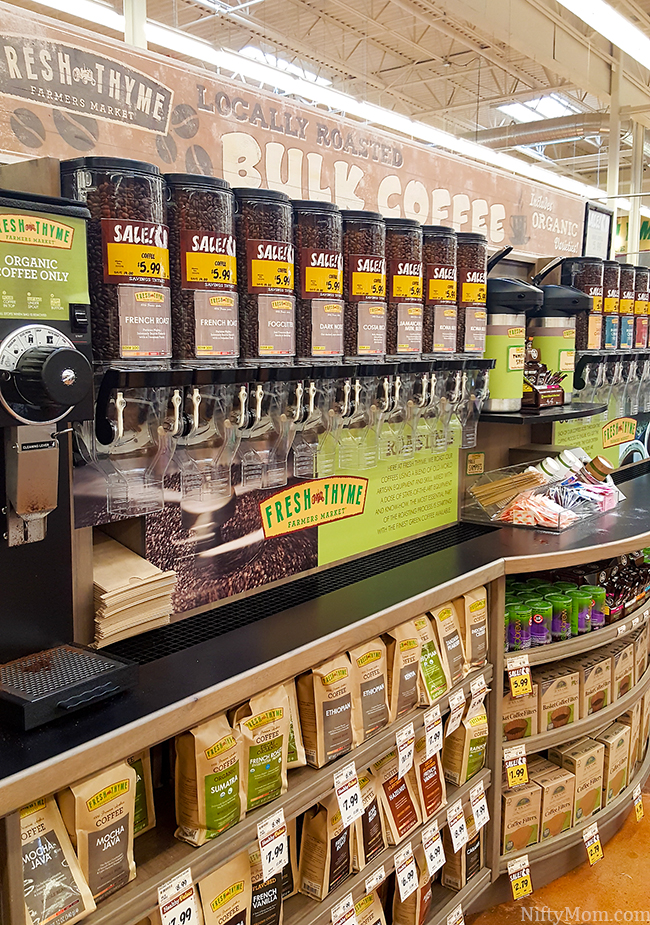 Another bulk option is coffee. As a coffee lover, I feel the need to try all the options available, but that may take awhile.
There is a butcher and meat department with fresh cuts of meat and custom orders. It was the most popular department, with the line from the back of the store, all the way to the front. It was like the a few days later as well. I hope to get a peek at the meats soon.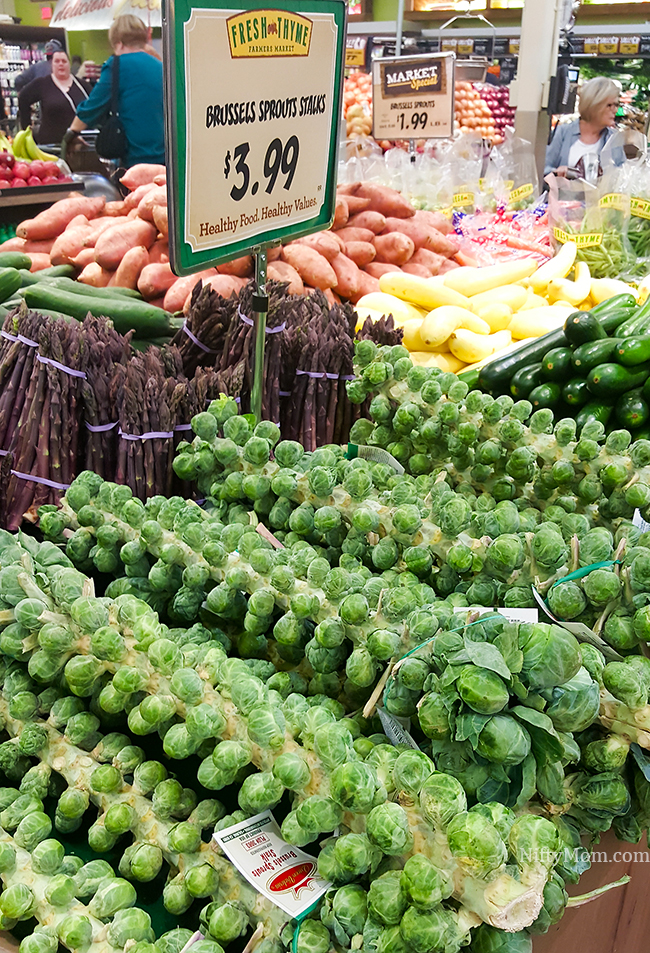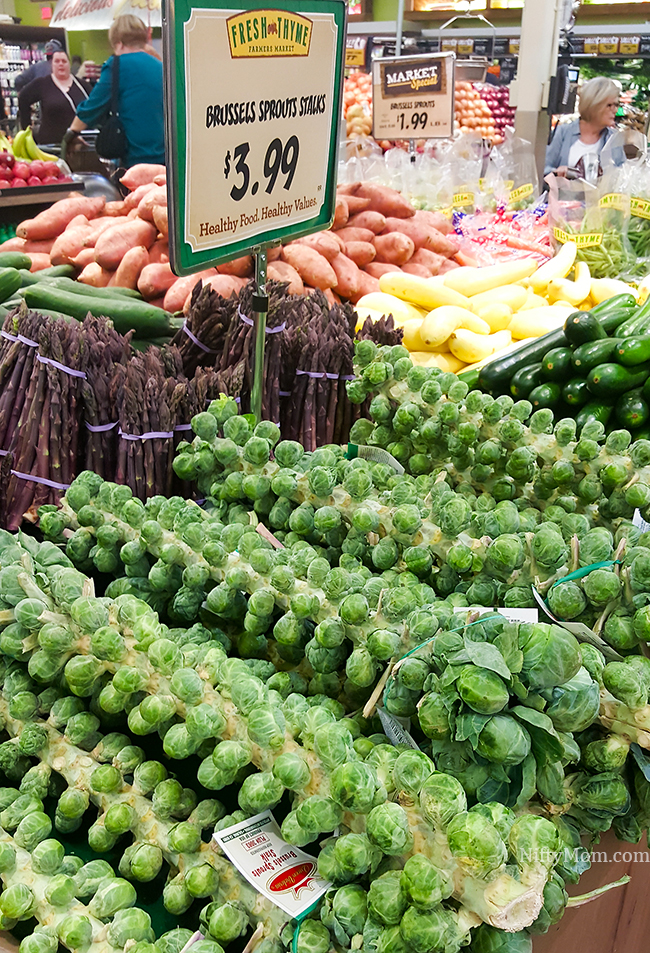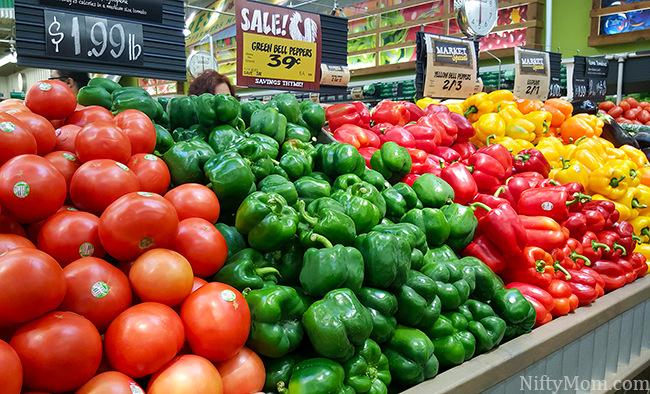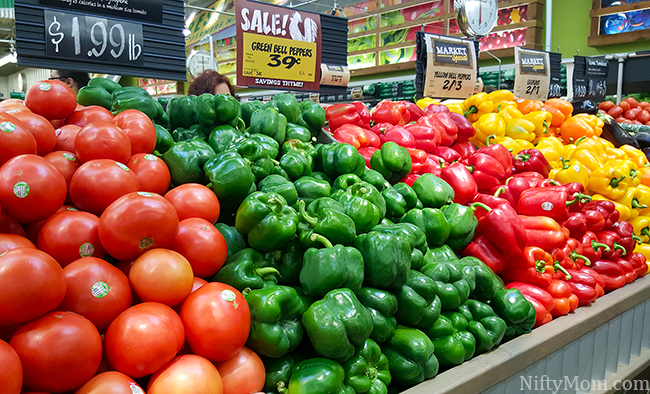 The produce department is full of fresh deals and ingredients with a nice selection of organic options.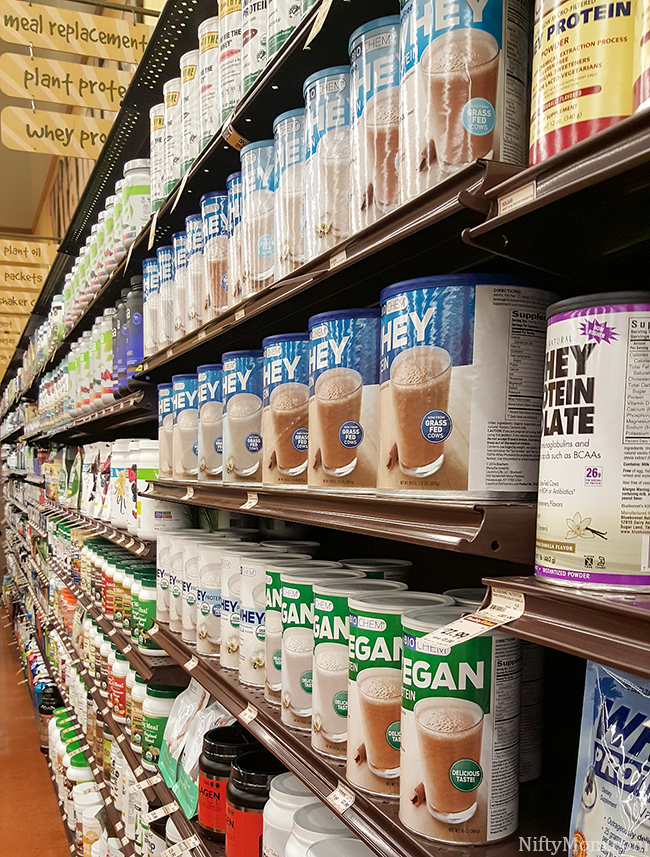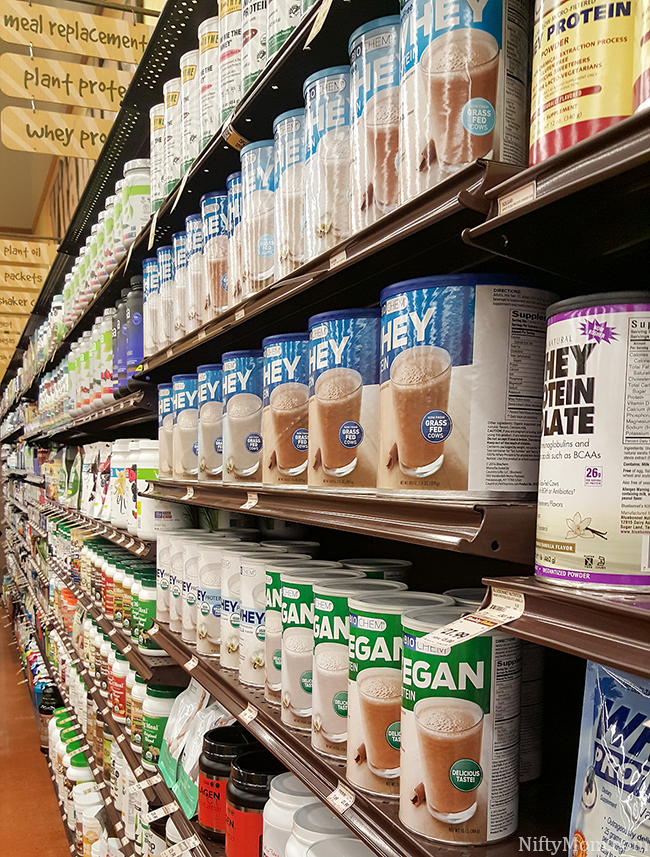 The store has a full grocery department with frozen and dairy sections, as well. I can't forget the Hops & Grapes department which is full of local craft beers and wines, among other brands. There's vitamins and body care to round off the store.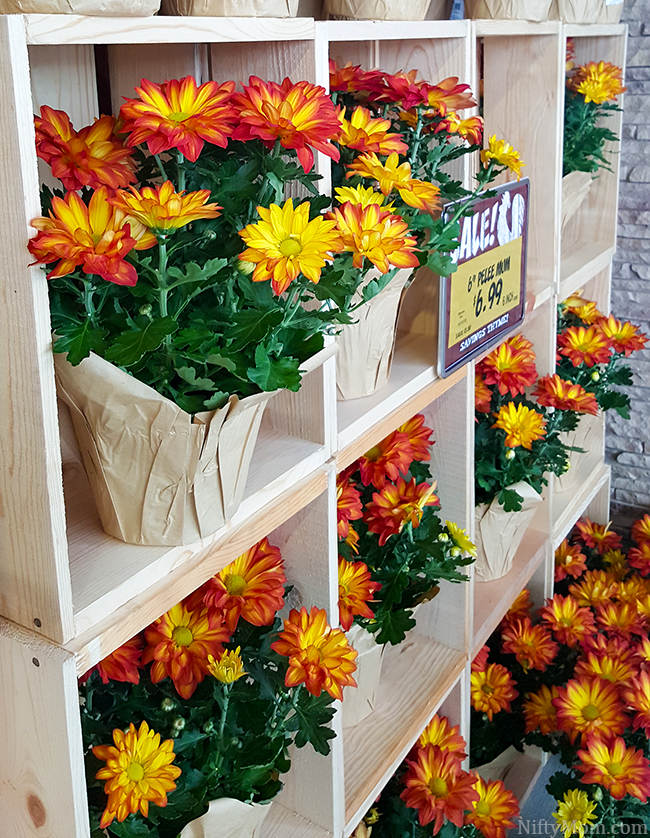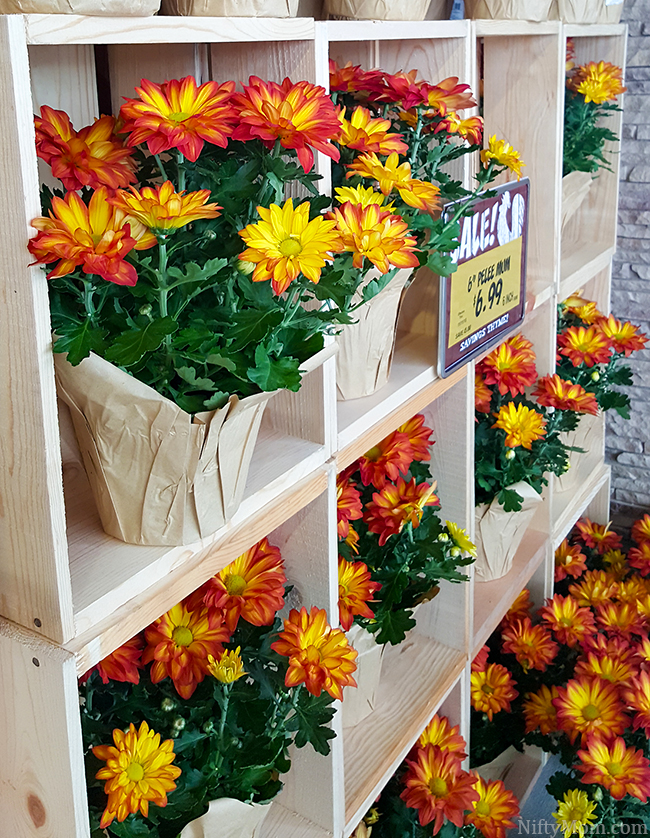 In addition to the store opening in O'Fallon, the St. Louis area also got a Fresh Thyme in Town and Country. With the large variety of fresh, natural, organic and bulk products, this will definitely be one of my weekly stops, or more often.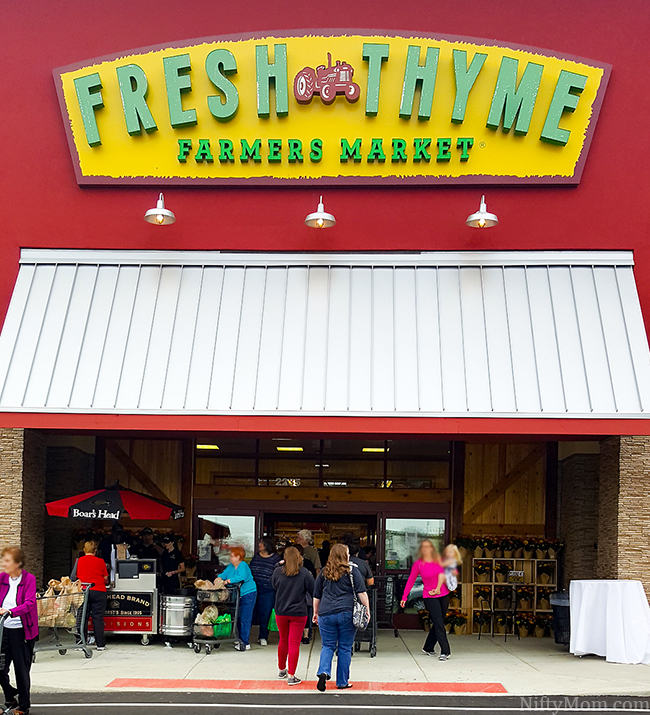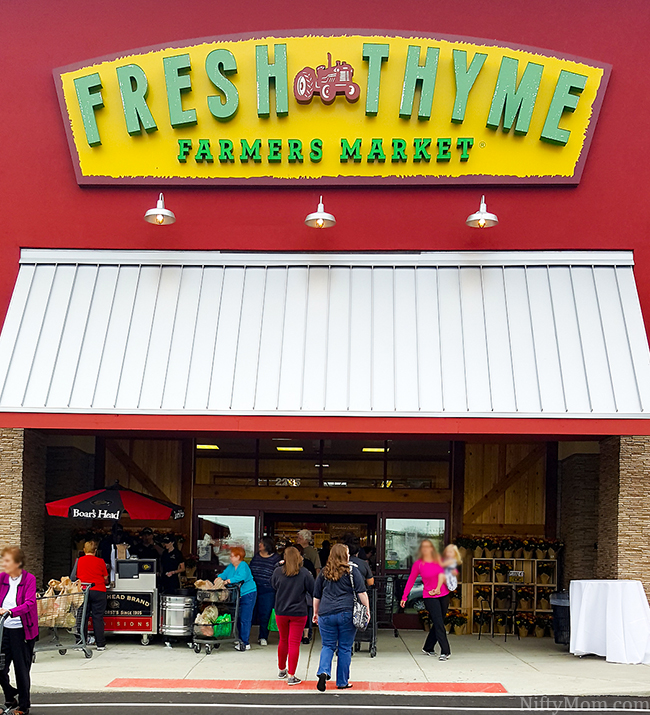 Find out more about Fresh Thyme and sign up for deals and updates on their website.