"Disclosure: This post was sponsored by Philips Sonicare through their partnership with POPSUGAR Select. While I was compensated to write a post about Philips Sonicare for Kids, all opinions are my own."
As you may have noticed by now, I am pretty big on routines and schedules. My kids know at what time we eat lunch, have quiet time, start bedtime routines, etc. Some routines are definitely more enjoyable for all of us. A few of the kids' routines need more assistance and persuasion than others.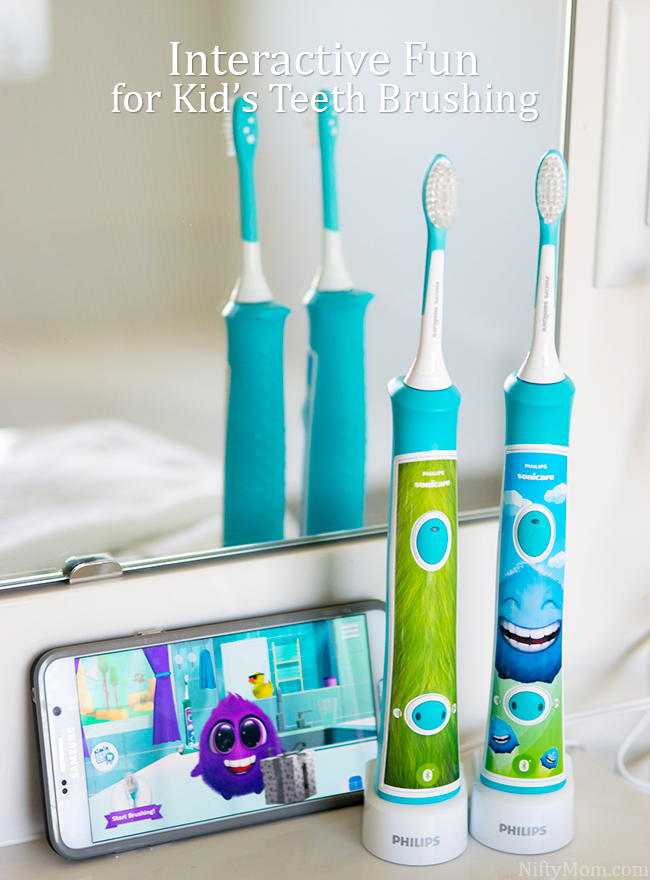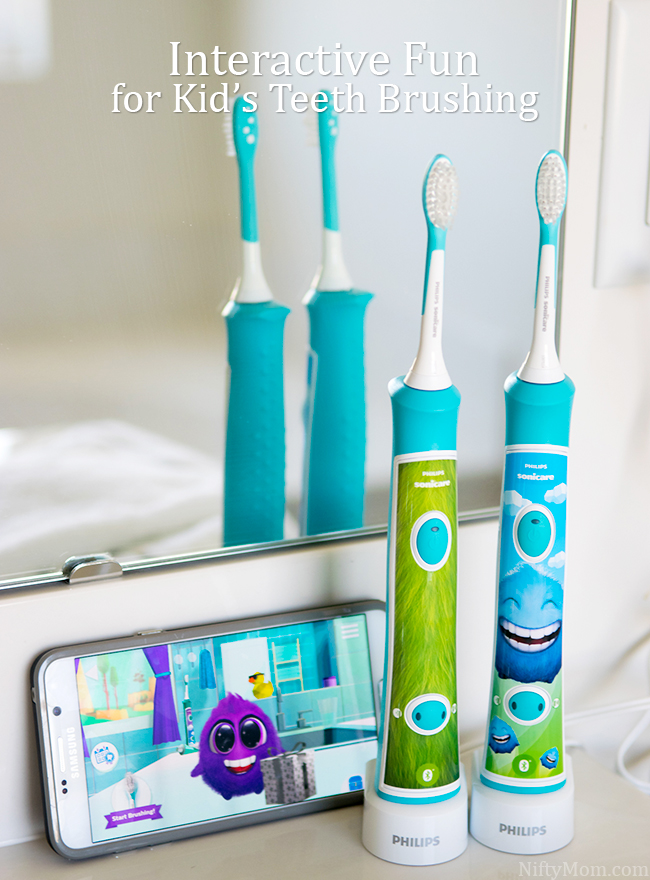 When it comes to brushing their teeth, I often find them rushing through it. I have to stand next to them, reminding them to get the top, bottom, left, right, and to keep brushing. It's pretty much boring for them and they are just thinking about all the fun things they could be doing instead.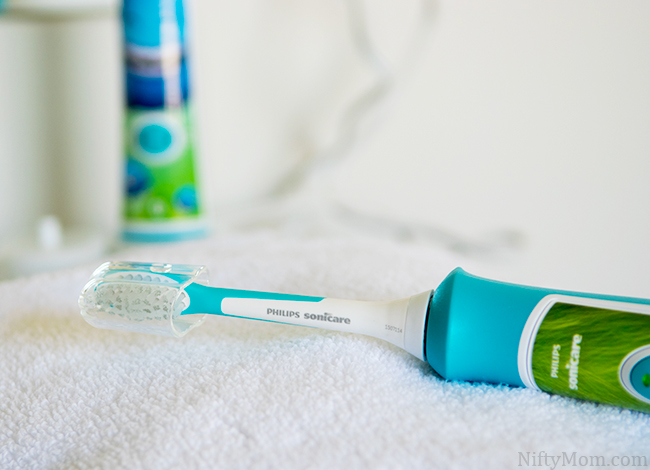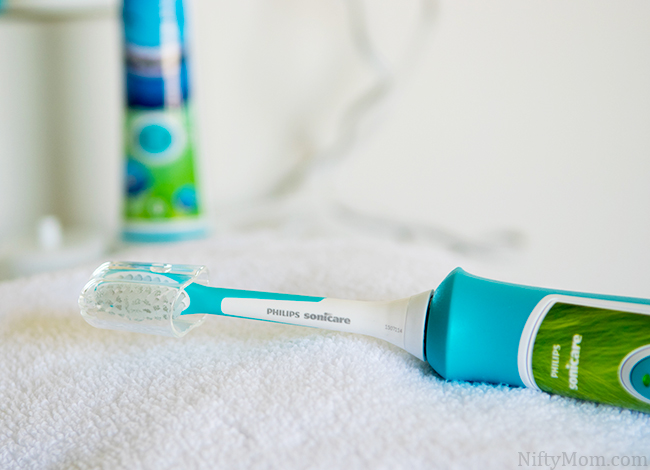 They understand the importance of brushing their teeth. They just don't want to stand there, bored, doing it. So why not make brushing their teeth fun? The boys are 6, 5, and almost 4. I try to sing and make silly songs while they are brushing. That isn't really a hit with them (and I'm totally okay with that).
Then, there's technology. Technology and a great product that has definitely brought the fun to teeth brushing for my kids. The Philips Sonicare for Kids is a power toothbrush like no other. It has been truly amazing for the boys. We started with two and now have a third, so they all get their own.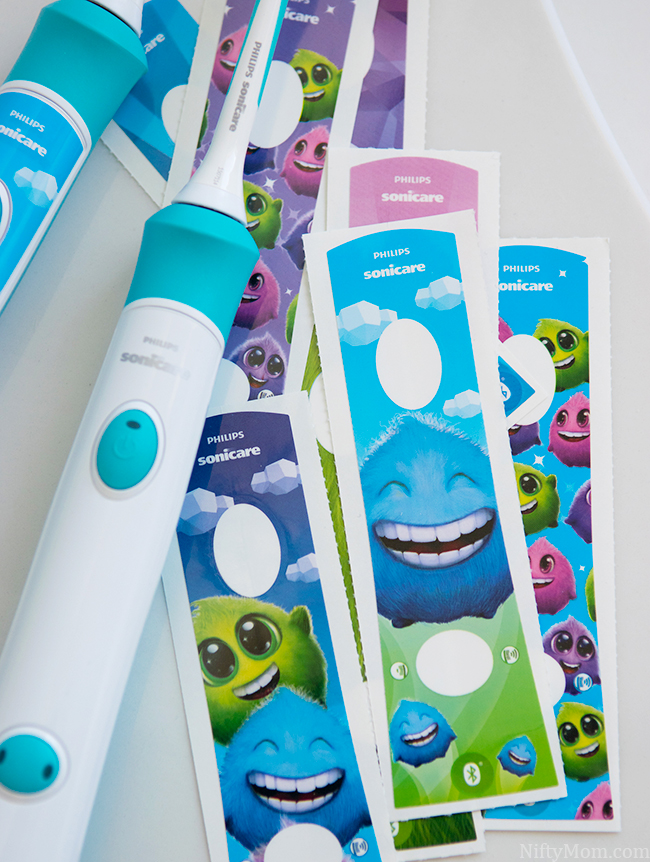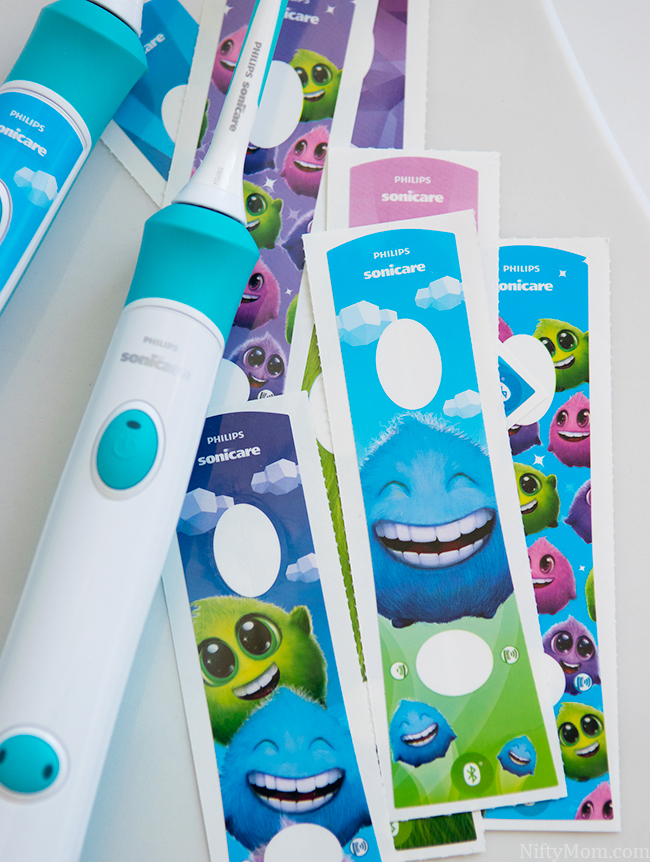 I was pleasantly surprised just how excited they were to pick their own handle sticker. Each toothbrush comes with 8 stickers. That means all three boys can have the same toothbrush, but they are each different and personal.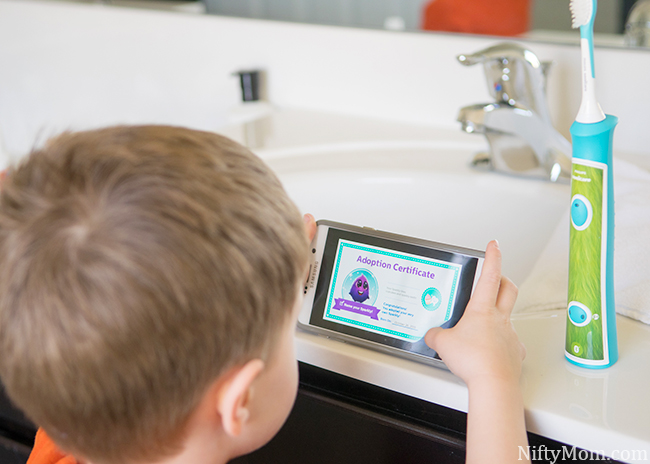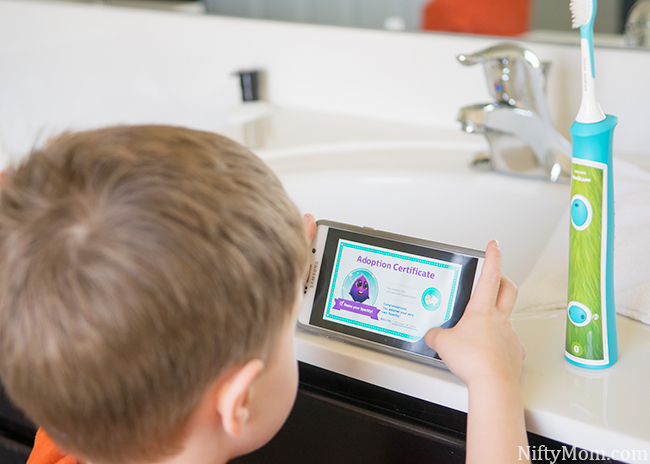 The Philips Sonicare for Kids power toothbrush has Bluetooth® wireless technology to connect directly to their interactive brushing app (which can be downloaded for free on iTunes or Google Play). Once it is connected, the kids get to adopt a Sparkly (the adorable fluffy character), which makes brushing more entertaining as it interacts with the kids and toothbrush the whole time it is in use.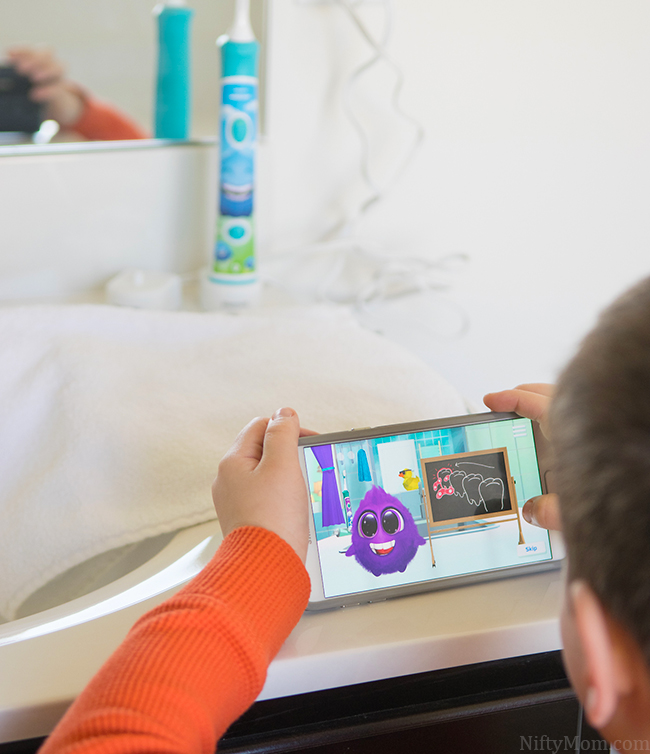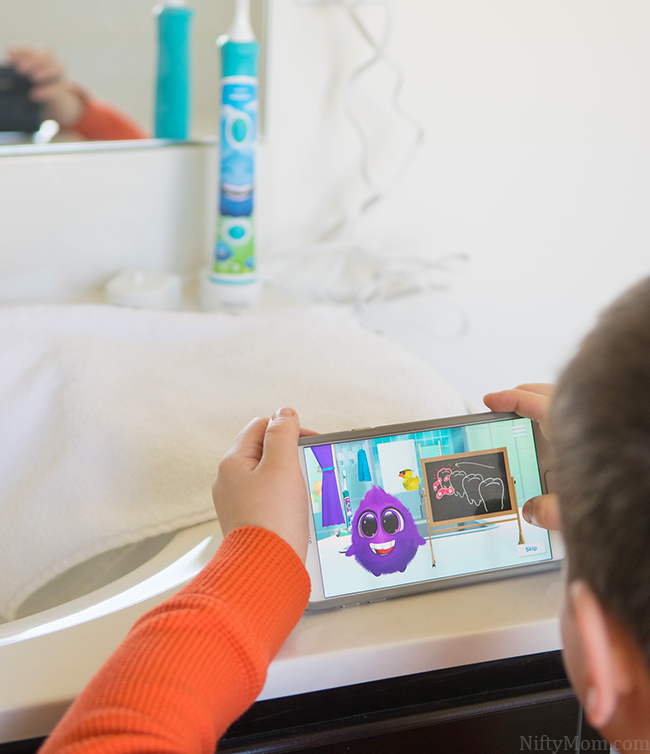 Before they start brushing, Sparkly gives tips for efficient brushing.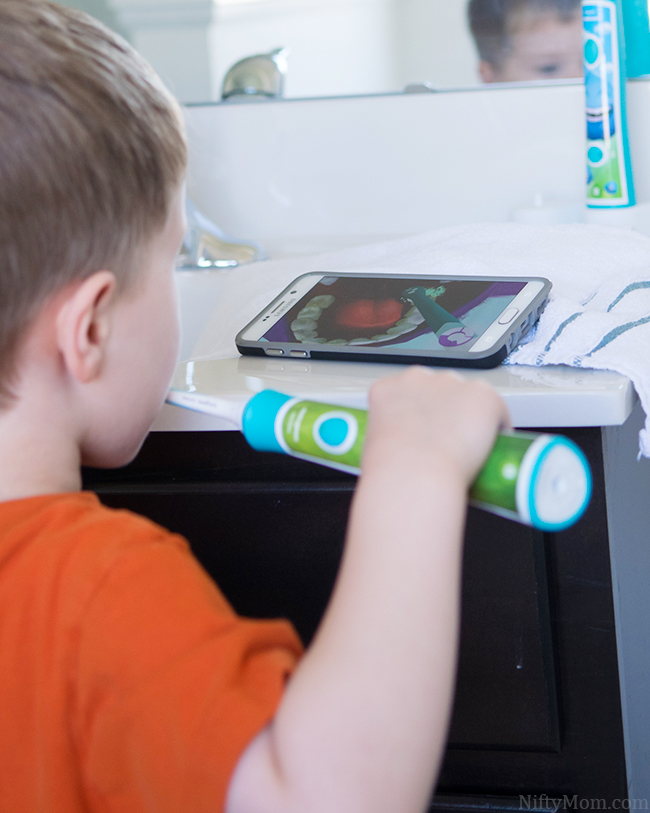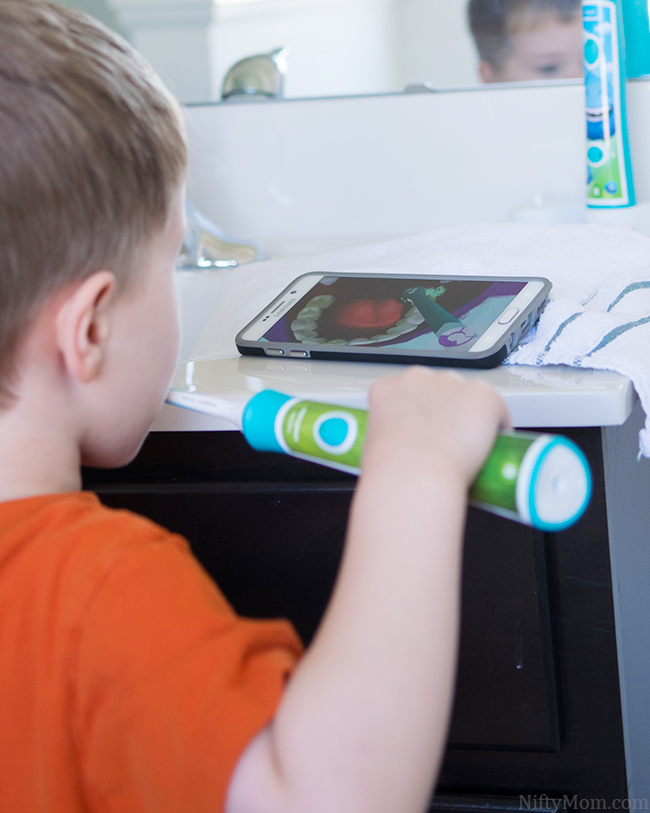 Then, when they are ready to brush and turn the toothbrush on, the app shows Sparkly brushing teeth to guide and encourage full teeth brushing.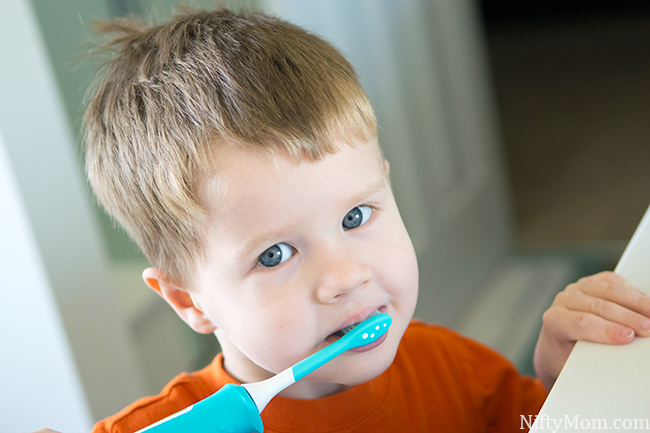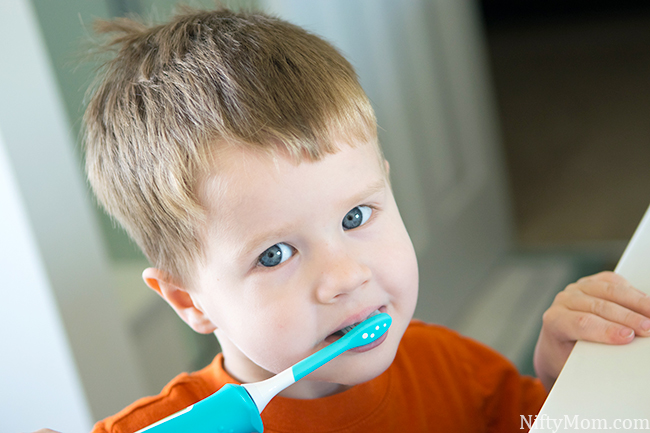 The first time they used it, the boys didn't want it to end. When they were done, I heard each make a sigh and say they wanted it to keep going.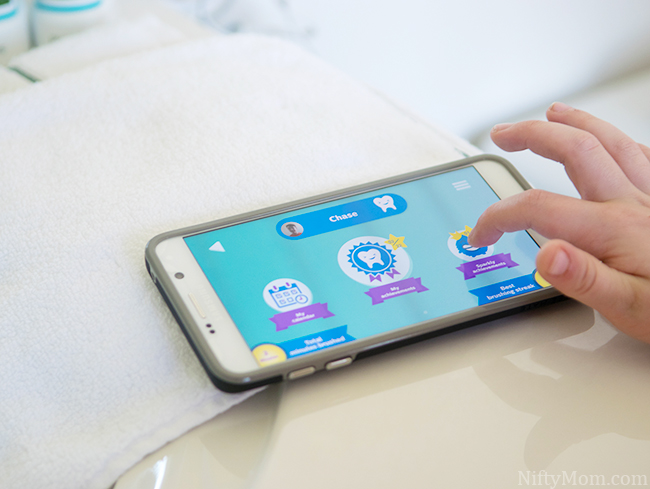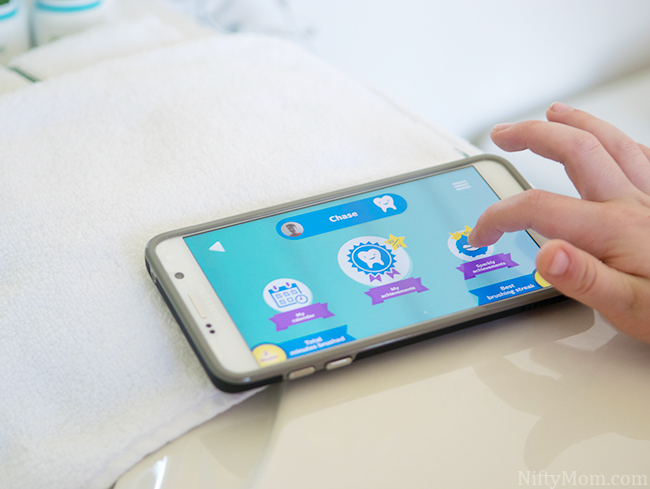 However, they were satisfied again as they explored their own profile within the app. They each have achievements they can track and little rewards they get for doing a good job. There is also a calendar to keep track of brushing that automatically syncs when the Bluetooth® is activated with each brushing.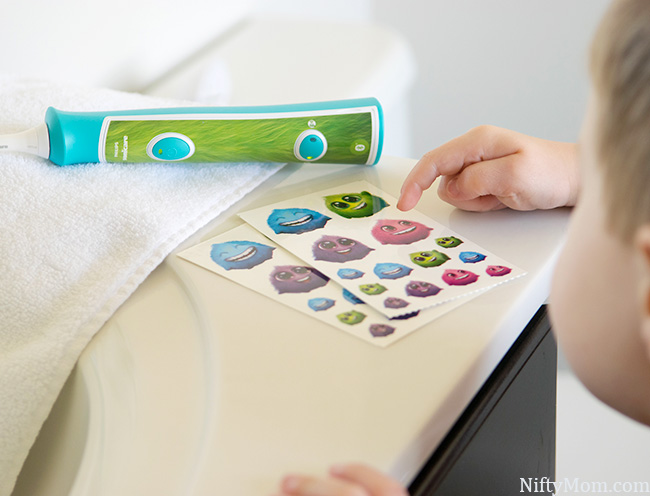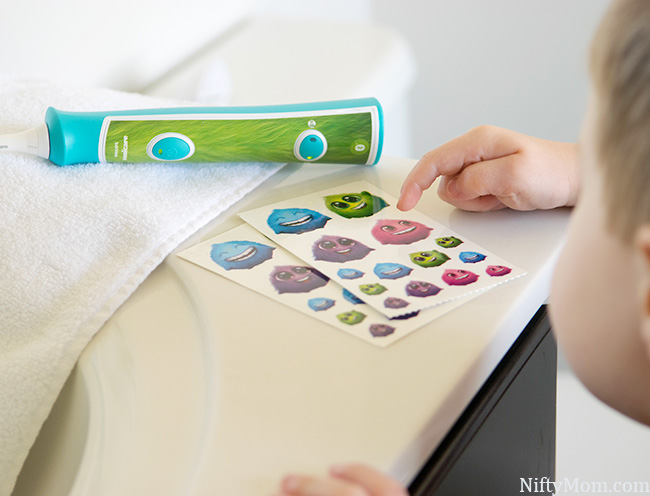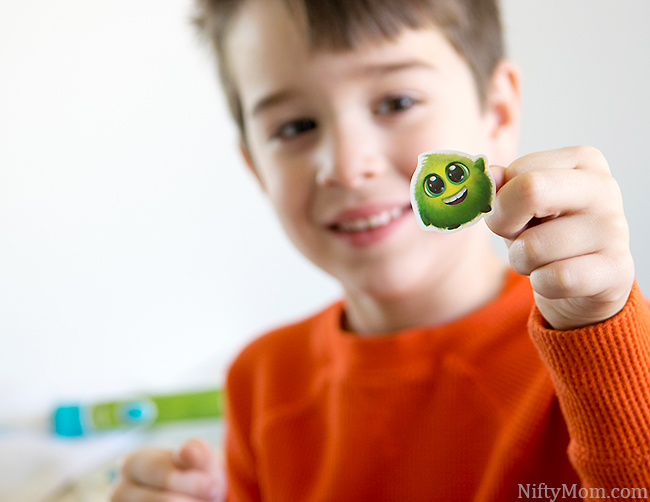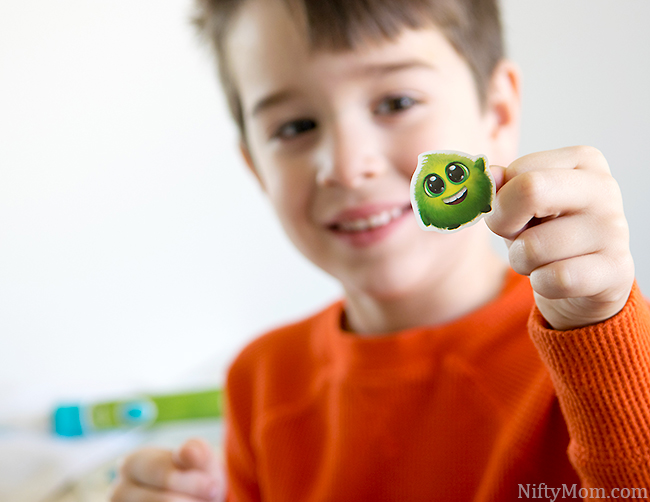 For an additional motivational reward, the toothbrush comes with a sheet of stickers. For my boys, a sticker reward goes a long way. They are great for the morning routine.
Teeth brushing has certainly moved up on the list of enjoyable daily routines. They have plenty of fun interacting with the app while brushing and keeping up with their healthy habits.
How do you make brushing teeth fun for kids?