"This post was sponsored by Klondike as part as an Influencer Activation for Influence Central. I received complimentary products to facilitate my review."
Now that it's November, I have to admit, I am pretty sad that baseball season over. However, that also means more time to focus on football season. Watching football weekly is different, just for the fact that there aren't nearly as many games during the season.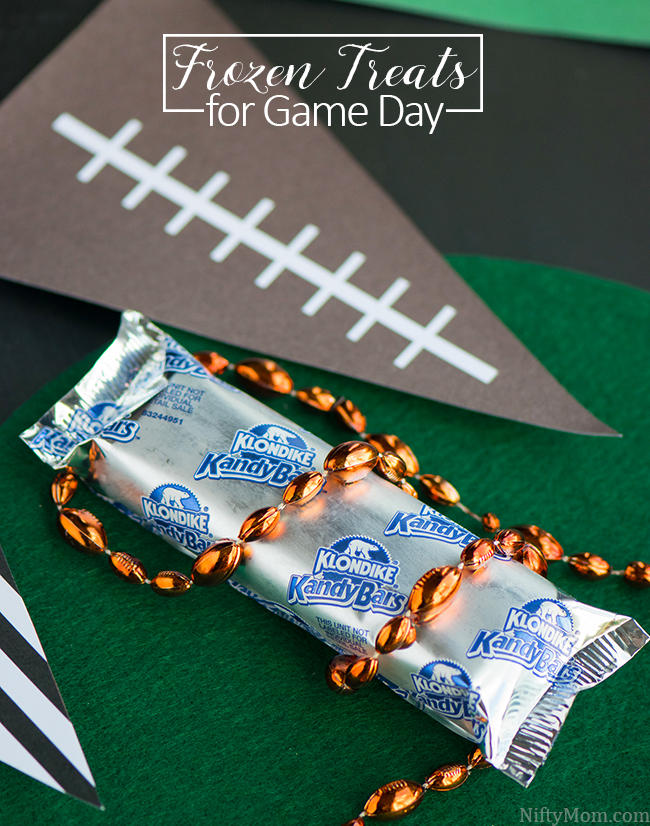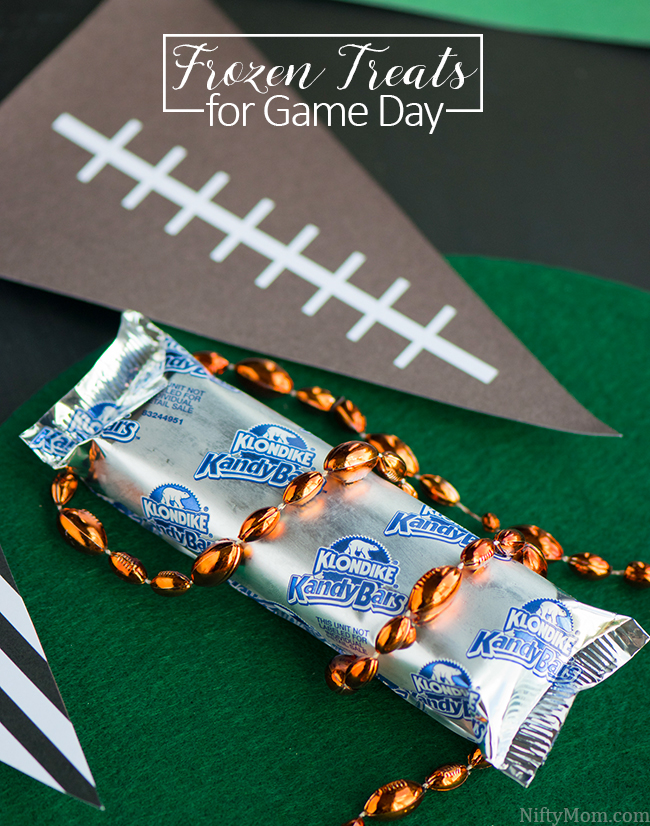 When we have friends and family over to watch a game or two on Sunday, there a few things that are guaranteed. First, there's always lots off delicious food and drinks. Finger foods, appetizers, wings, chili, and of course desserts.
Watching the games are also accompanied with a lot of emotions. There's yelling at the TV and jumping up in excitement or frustration at least every 15-20 minutes. It can get pretty intense. That's normal right? It's not just my family?
It doesn't take long for all the commotion in the house to become too much. Emotions and temperatures are rising. Almost everyone just needs to cool off.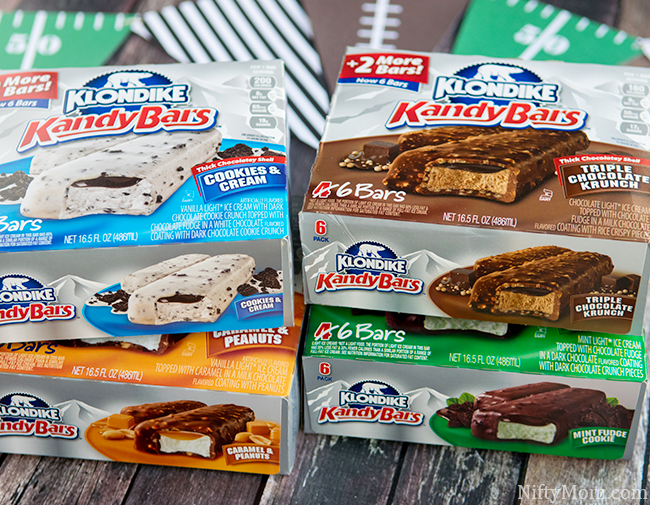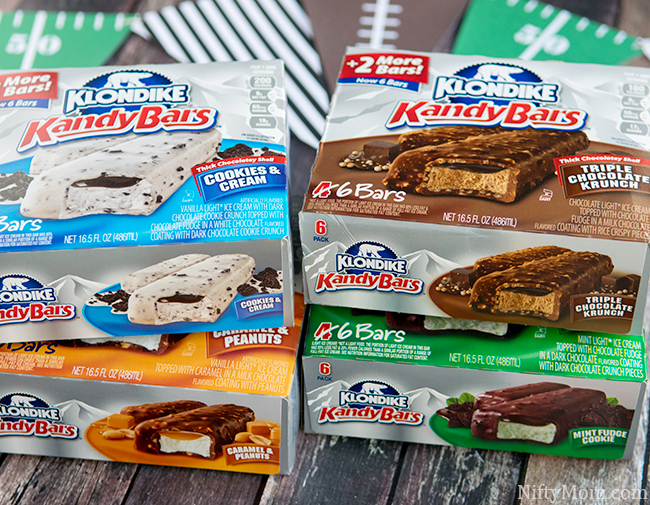 For some people, that means heading outside during half-time or a commercial break to get some fresh air. Others, well they turn to food.
That's typically the best time to pull out desserts. Sweets can definitely calm the mood around here. For the ultimate cool down, frozen treats are the way to go.
It's always important to keep a variety stocked in the freezer. I don't know about your football watching parties, but mine include many people with different tastes.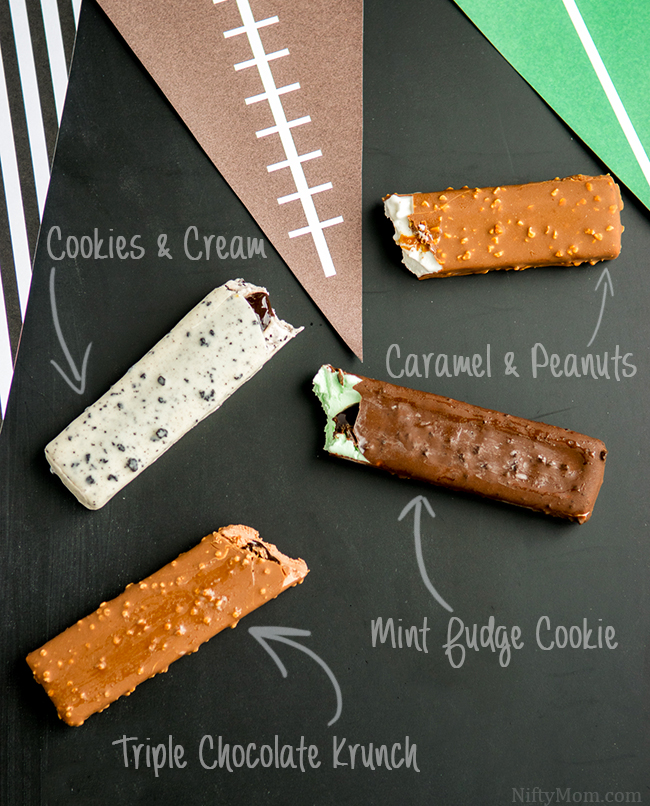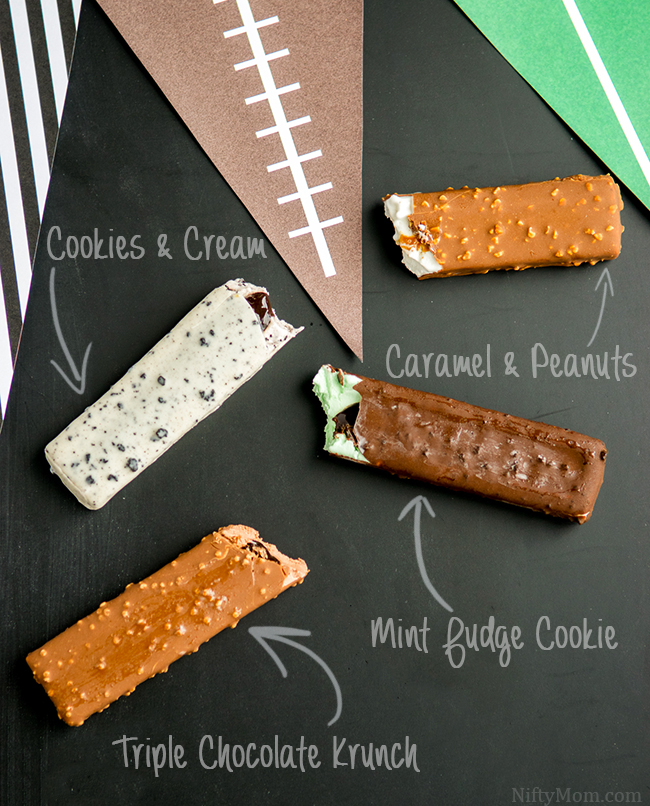 The Klondike brand currently occupies a shelf in my freezer. They offer 12 varieties of the classic chocolatey coated and ice cream loaded bars, including Cookie Dough Swirl, Caramel Pretzel, Mint Chocolate Chip, OREO, and more. Last year in 2014, they launched Klondike Kandy Bars, which now have four varieties with 6 bars in each box.
Cookies & Cream, Caramel & Peanuts, Triple Chocolate Krunch, and Mint Fudge Cookie are offered in the Kandy Bars. They are all delicious and have just the right amount of crunch and goodness.
Unlike the football games, it's a win-win situation. I don't have to spend hours making a dessert for everyone and  I get to continue to spend time with the family cooled off.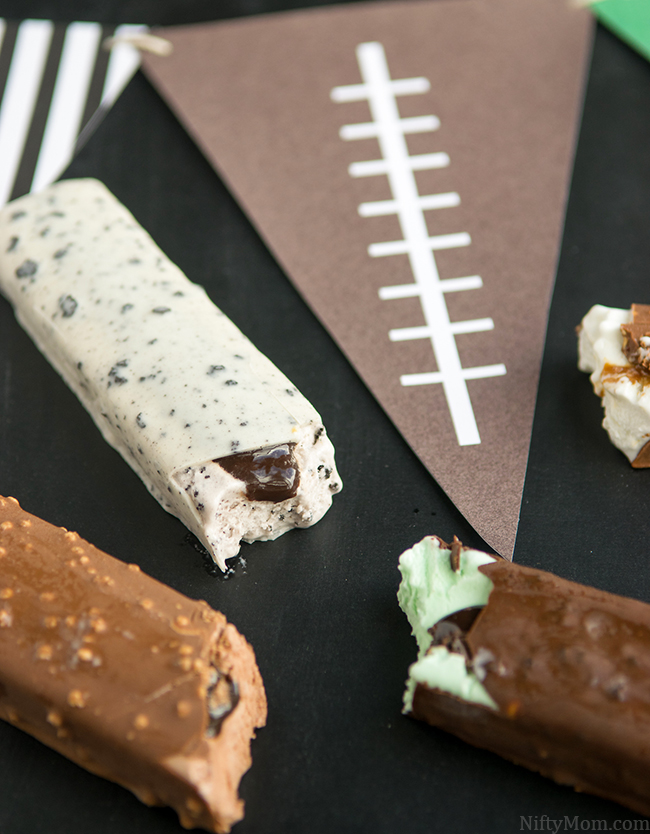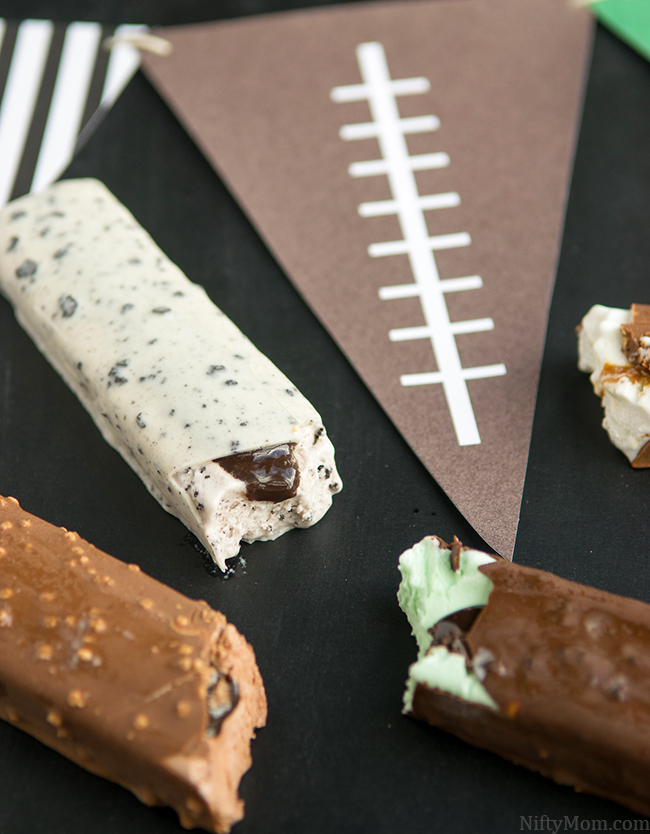 Which variety of Klondike Kandy Bars is your favorite?