I'm sharing a DIY activity book with Goldfish® seasonal crackers as part of a sponsored post for Socialstars. #GoldfishCrowd
The holiday season is just around the corner friends. Are you ready for it? I really want to just through this month, but for me, the holiday season is already on my mind. I am already planning the dinner parties and holiday events we will be hosting at our house through the end of the year. Luckily, we don't host every single one of them. I don't think I would survive.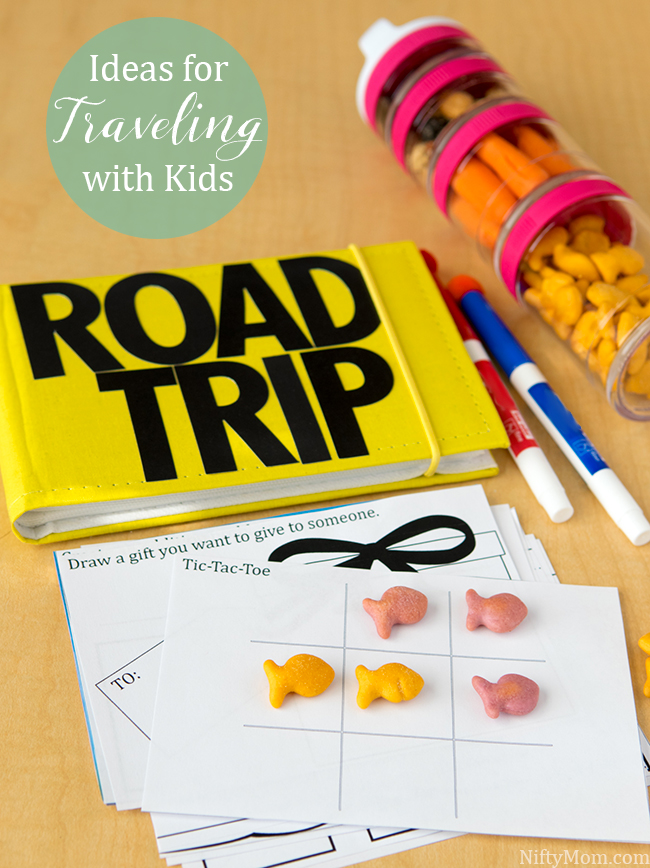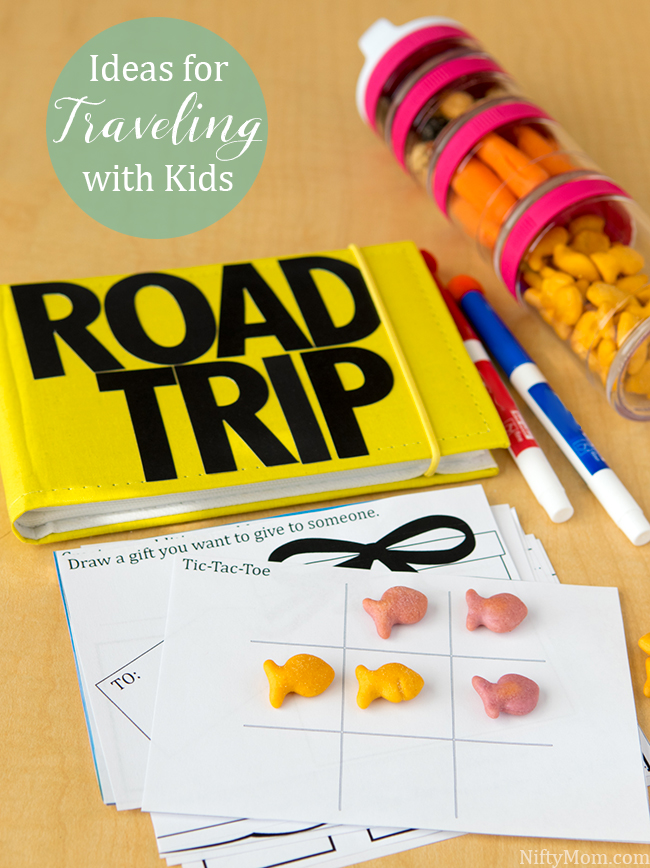 The holiday season is full of traveling, spending time on the road and being with family. For the events we don't host, we typically have to drive at least an hour just one-way. That means I have 3 kids to entertain in the car for 2+ hours. They easily get bored, hungry, restless and consistently request a pit stop.
Any time we are going to be in the car for more than thirty minutes, I pack snacks for the kids. Snack selection is important when traveling.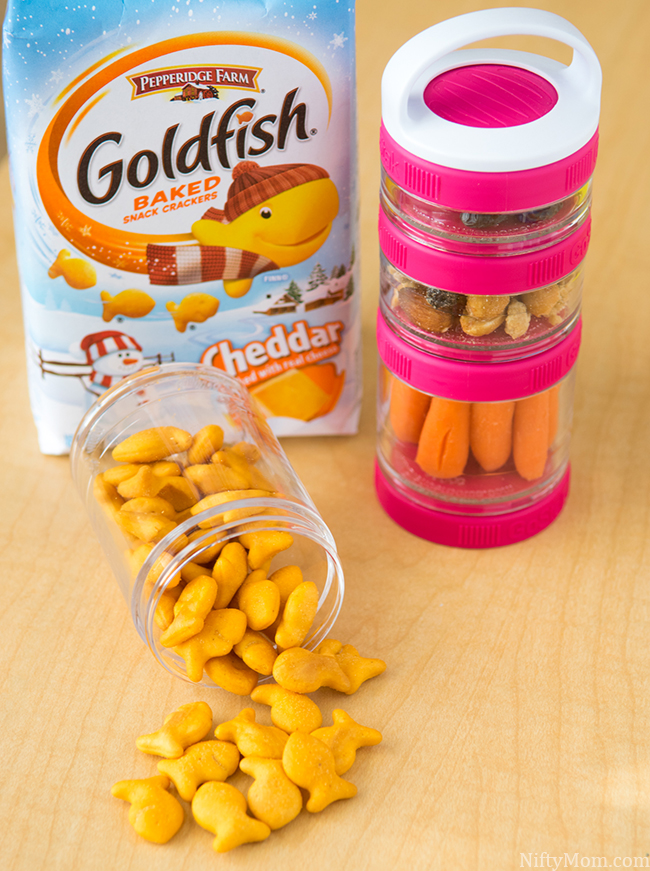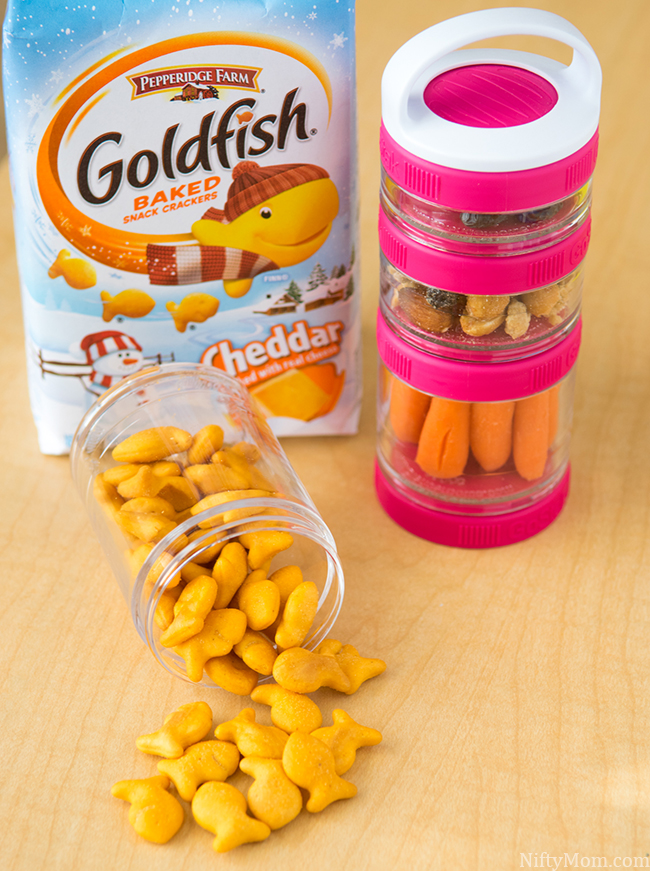 I let them select one or two of their favorite snack foods and I throw in a few others. When we do our pre-road trip shopping, the kids love to pick out products that have seasonal themes or that are related to our trip. For instance, in the colder months when they see packaging with snow and a snowman, they insist they must have it. An example would be the Goldfish seasonal crackers. It's a fun look that fits the holiday season and when they ask for it, I already know it's the same product they love.
When selecting travel snacks, I always make sure they are not messy (messes in the car are no fun). Then, the variety of snacks are divided into stackable containers, one for each child.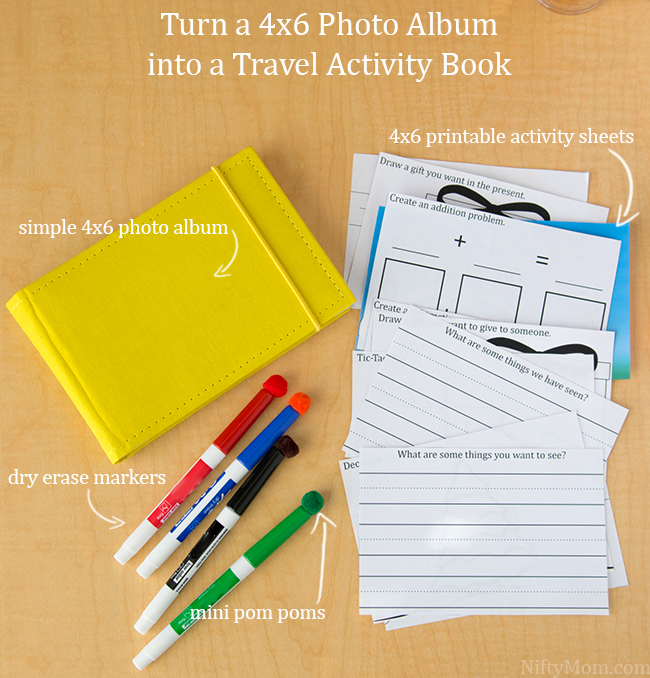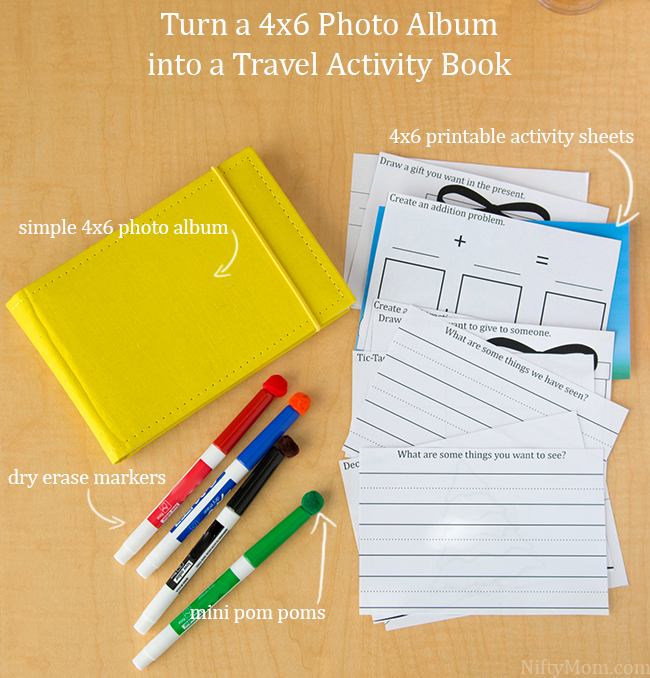 Having various activities for the kids in the car is also extremely important. Just popping in a movie doesn't cut these days. We purchased each kid a dry erase board for the car, but since it was more of a blank slate, interest was lost pretty quick.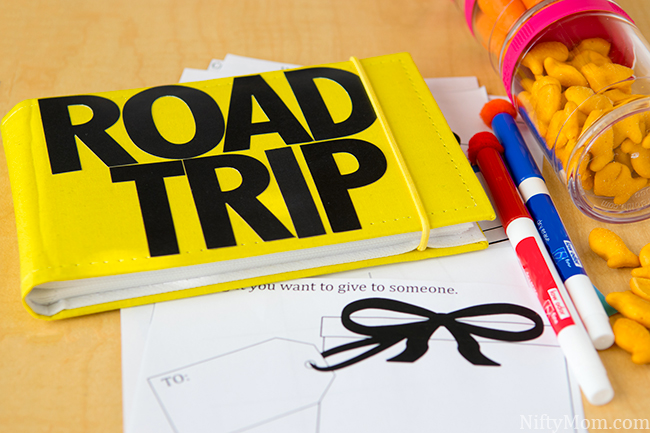 When I was cleaning out one of our closets, I came across a handful of small basic 4×6 photo albums. They were all new and completely empty. When the kids were younger, I would purchase these smaller albums with the intentions of printing pictures and giving them to relatives. Obviously I never got around to printing pictures or actually using the albums (mom fail).
I knew I could re-purpose them though and with holiday travel on my mind, I came up with activity books for the kids.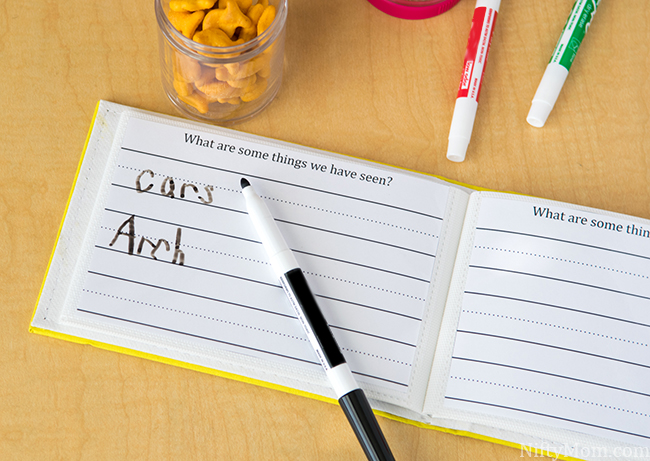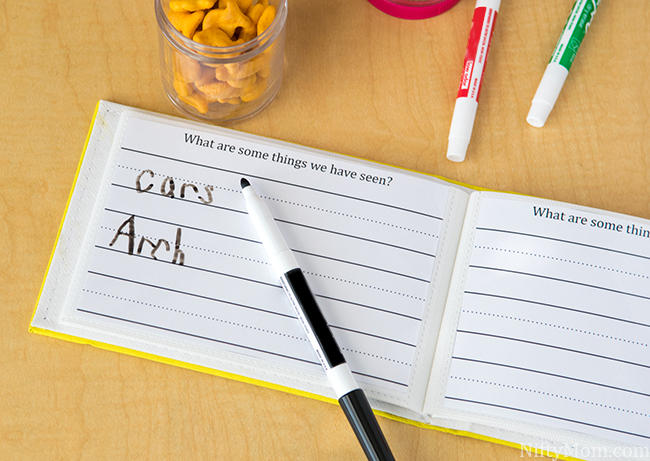 I created a number of 4×6 activity sheets (you can print them for free here) that can easily slip into the photo pages. To help with the mess in the car, I glued a mini pom pom on the top of each dry erase marker as an 'eraser'.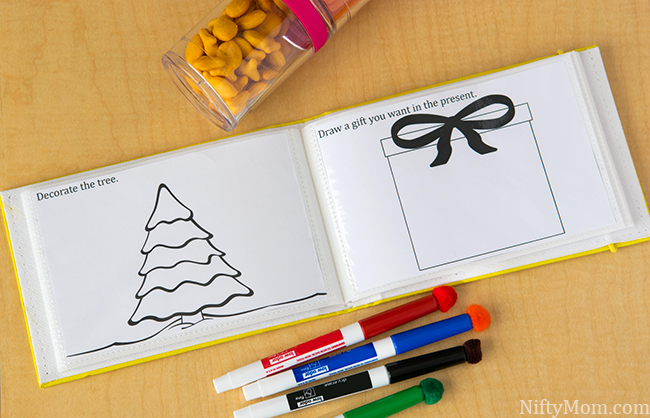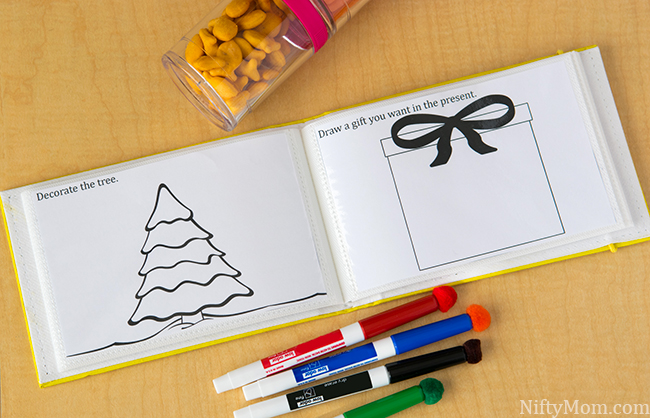 With each season or travel destination, I can easily switch out the pages, if necessary. I also included some plan sheets for creative drawing.
*CLICK HERE FOR FREE 4×6 PRINTABLES*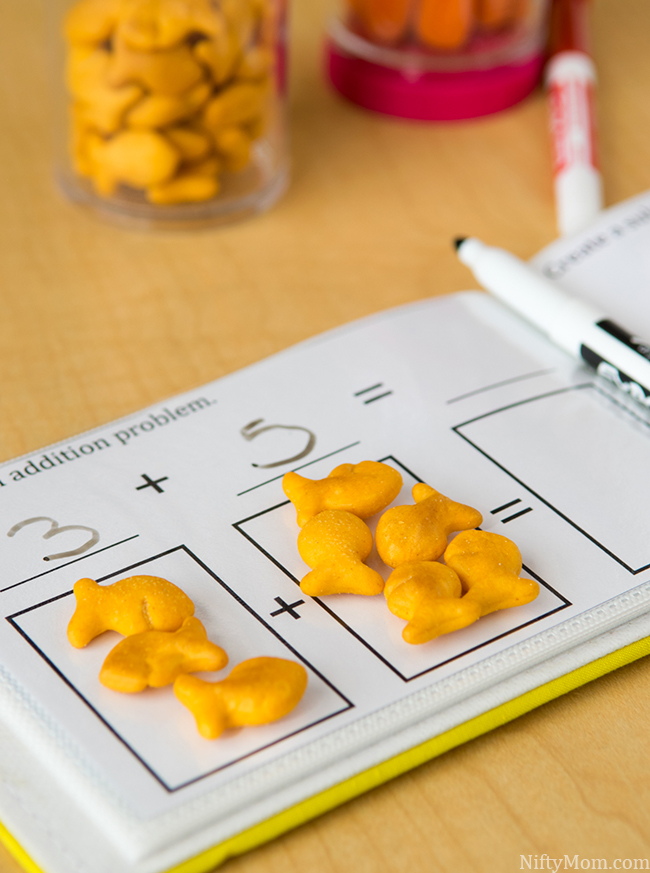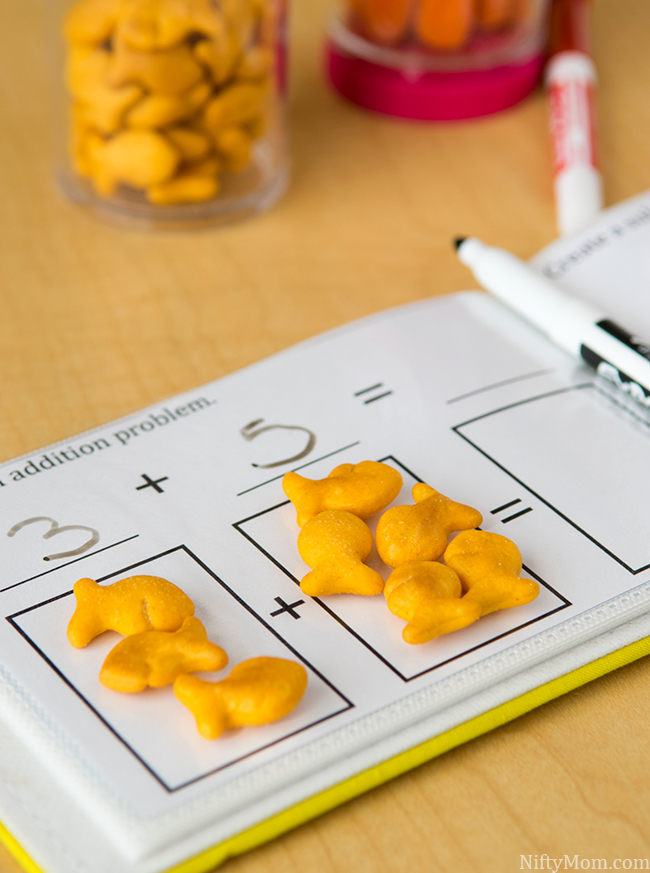 The books are also handy when we are eating at restaurants, which happens often during long road trips. The kids can draw and play while we wait for our food. There are some pages that can also be used with snacks. The Goldfish crackers are perfect for math problems, tic-tac-toe (if you have more than one variety) and for some of the scenery pages.
Sometimes the kids also like to play with the Goldfish crackers off the paper. They have extremely creative imaginations and create some fun stories while they snack.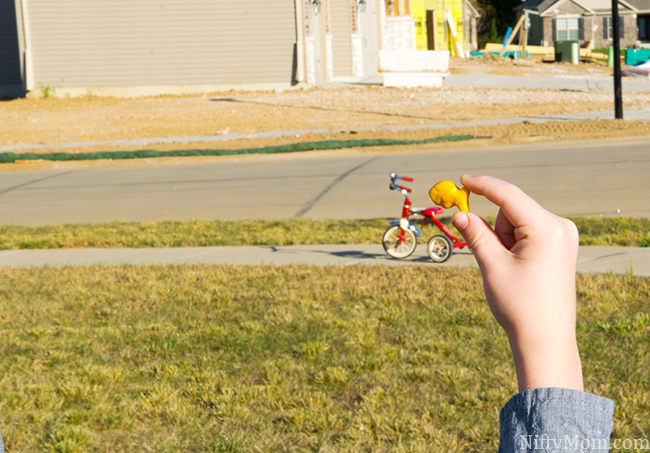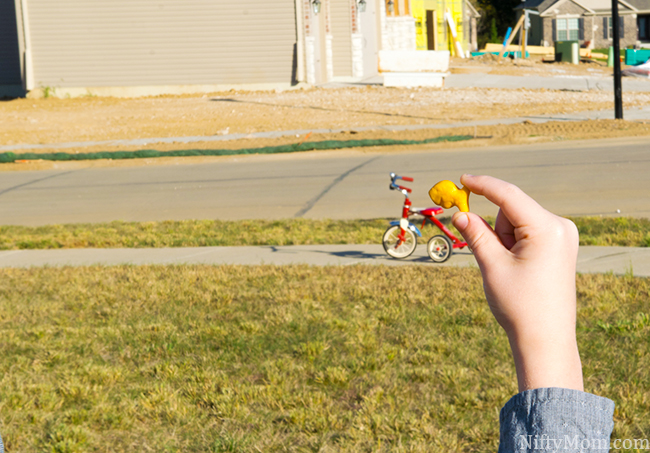 Did you know Goldfish snacks has a #GoldfishTalesPromotion going on? Now through 11/30 you can create a photo or video that shows off Goldfish crackers in a Small World theme via Twitter or Instagram with the hashtag #GoldfishTalesPromotion to enter. Posts using #GoldfishTalesPromotion may appear in the gallery on GoldfishSmiles.com No Purchase Necessary. Open only to 50 US/DC residents 18+. Ends 11/30/15.  Official Rules and more at www.GoldfishSmiles.com.  Void where prohibited.