I'm sharing a printable football matching game and Goldfish® Crackers as part of a sponsored post for Socialstars. #GoldfishCrowd
Football playoffs to make fun game days around our house. We typically involve friends, family, delicious foods and snacks. We have been getting the little ones more involved lately, including learning the ins and outs of the game.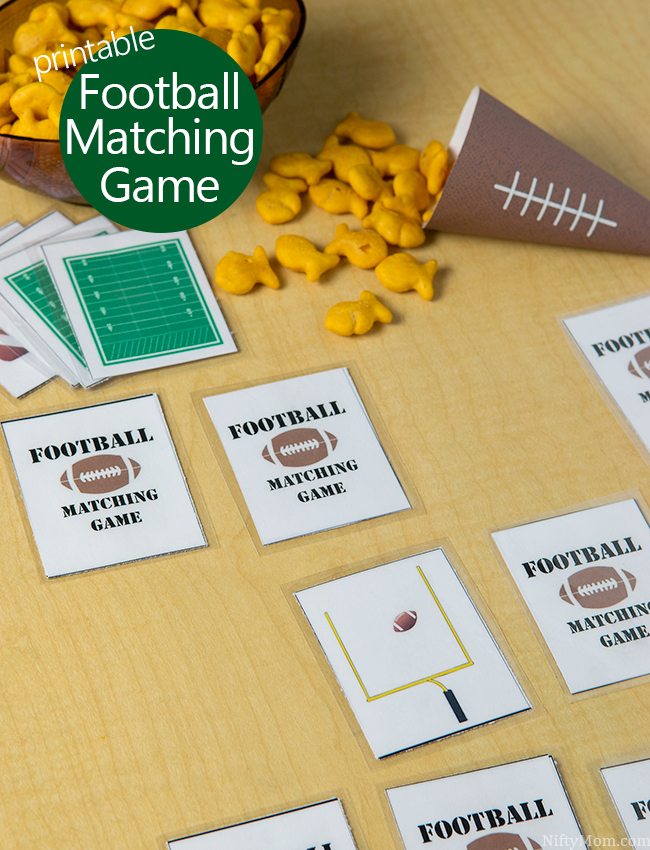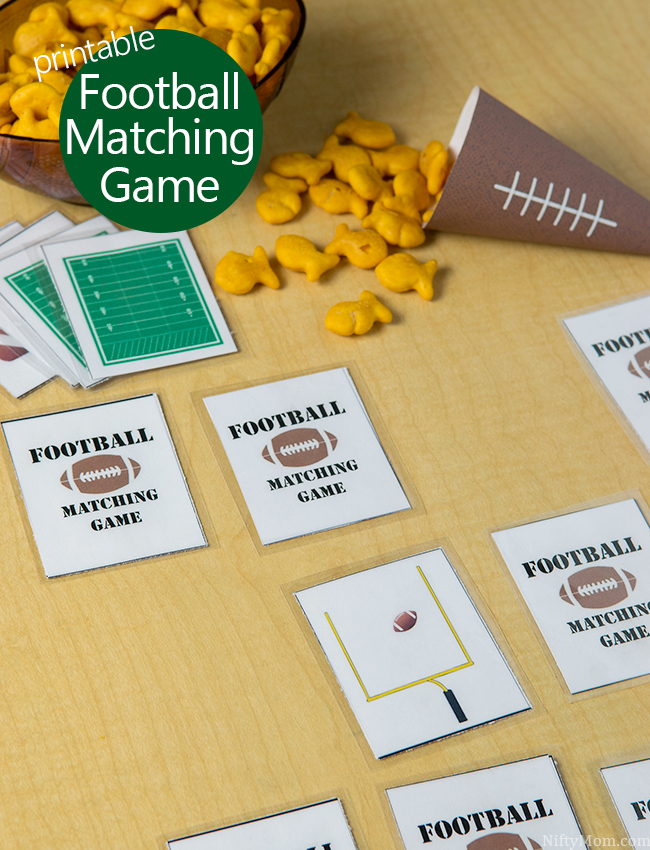 Often, the kids would be running around and playing during football games. Recently, they started sitting down with my husband asking all the questions they can think of. Why did they do that? How many yards is that? Why are they kicking the ball?
With each game comes more questions and more knowledge.
To make game days a little more fun, we have been doing themed activities as well. I decided to make them a printable football matching game they can play during commercial breaks, or throughout the day.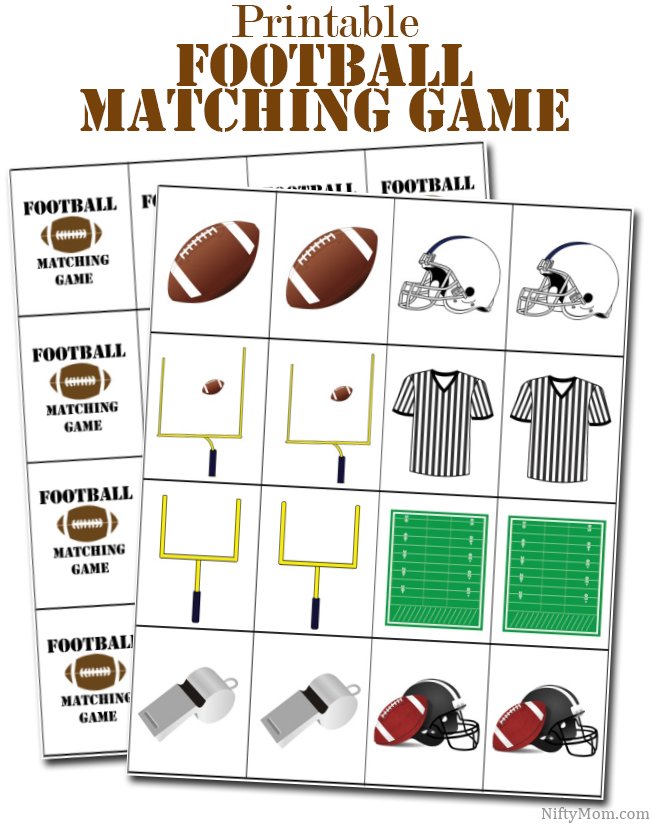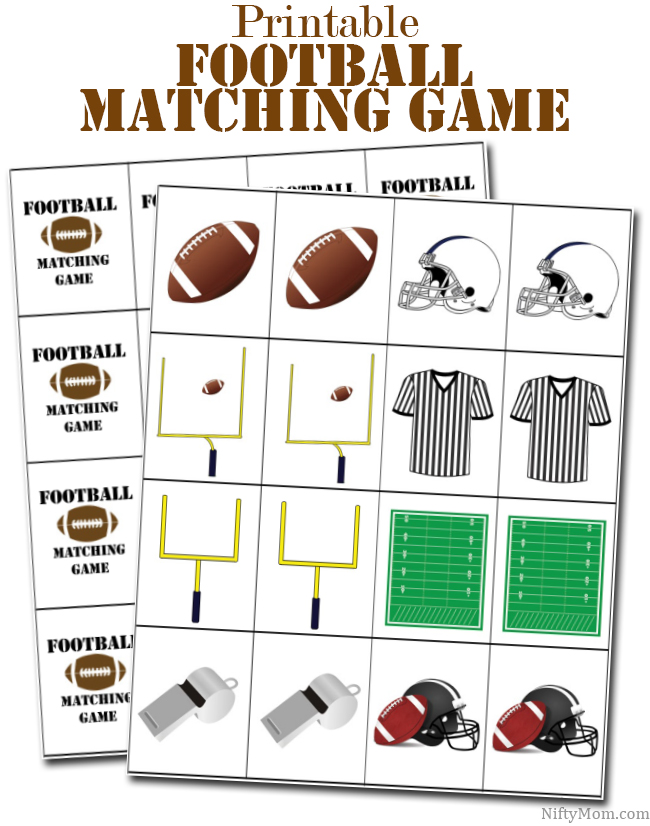 I created eight football related matches and a sheet of 'Football Matching Game' cards that can be used on the back of the cards.
Making the game is simple.
First, print the football matching game cards and football matching game card backs on 8″ x 11.5″ cardstock. If you don't have cardstock, regular paper works, but you may be able to see through the cards slightly.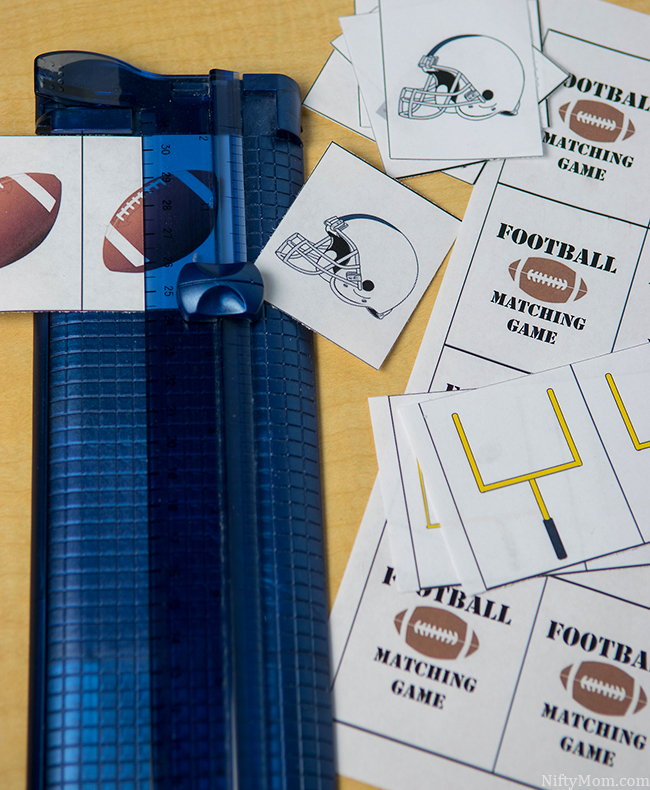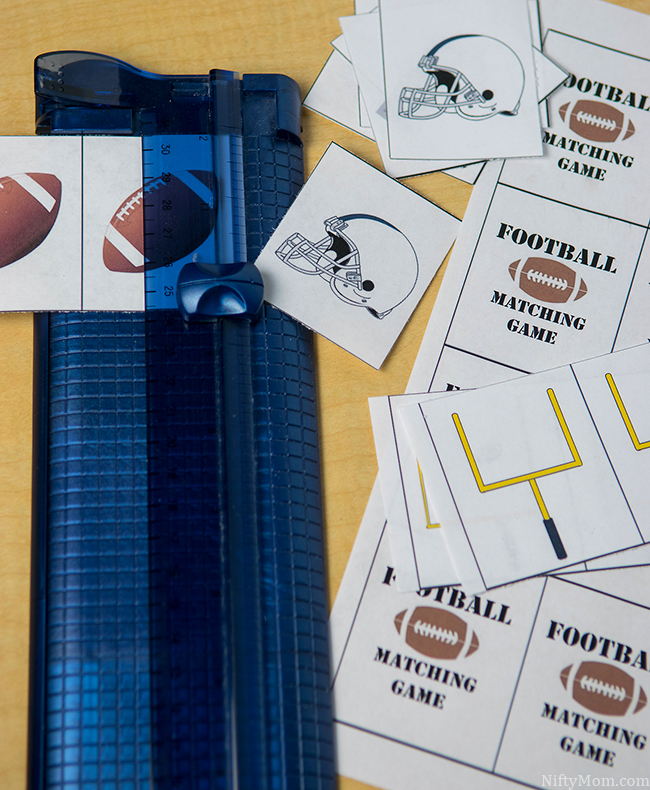 Next, cut all the cards out. Once cut out, you can either start playing with just the matching card set, or do the following so they last longer.
Use double-sided tape or glue to attach the front and back of each card.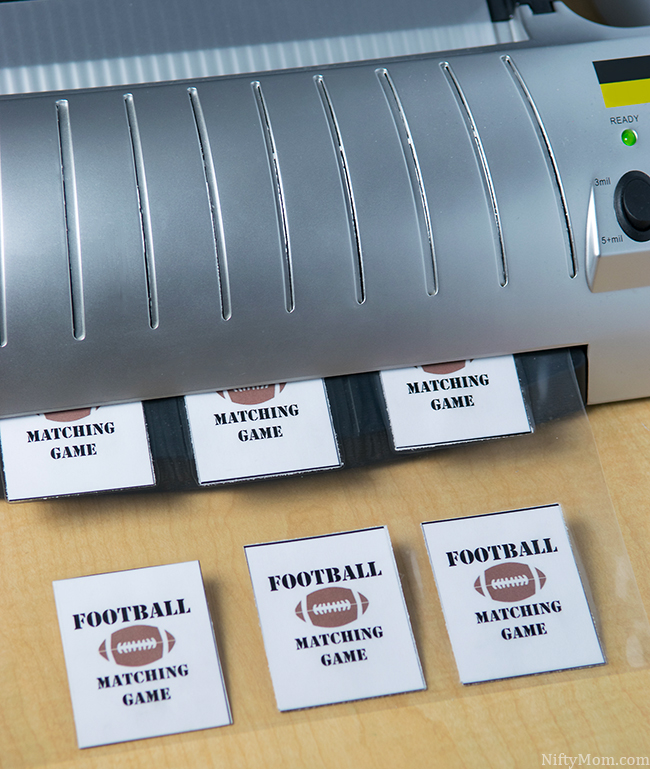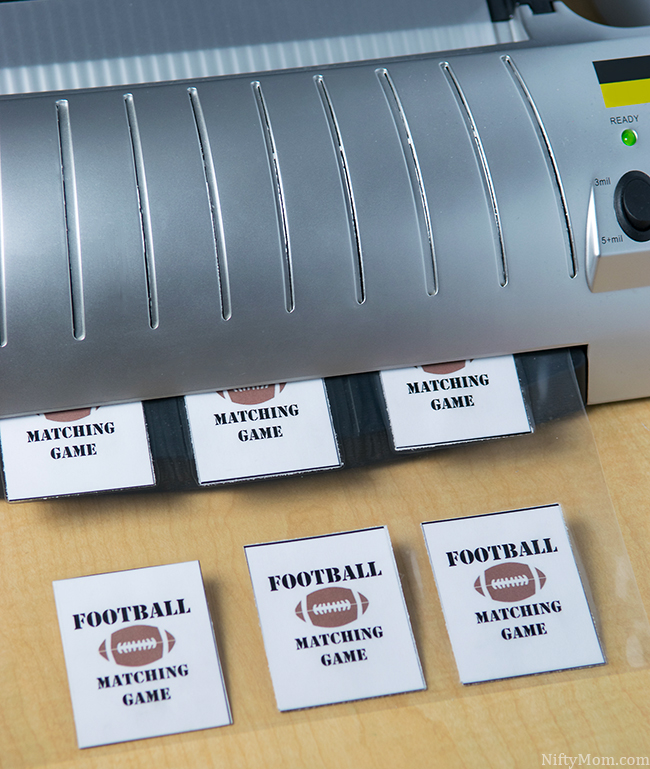 Laminate the cards (if desired) and cut each one out.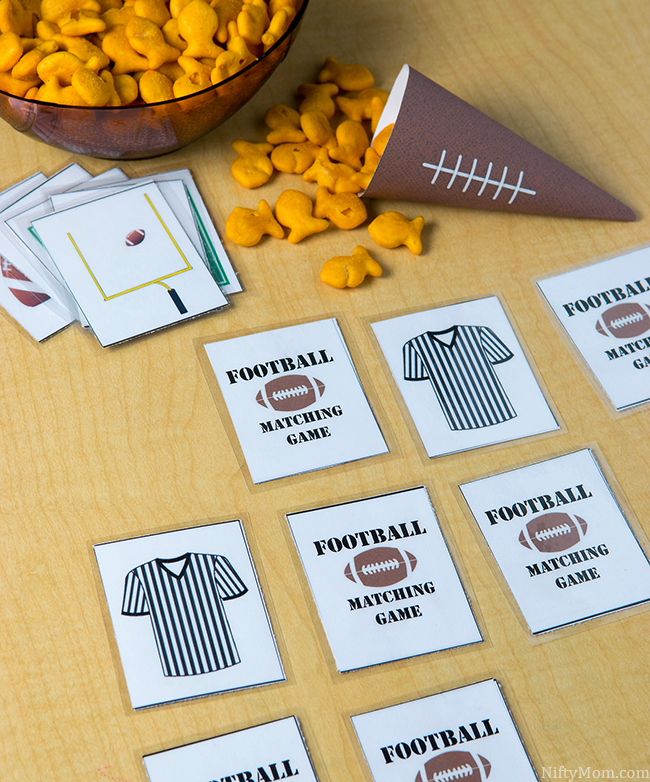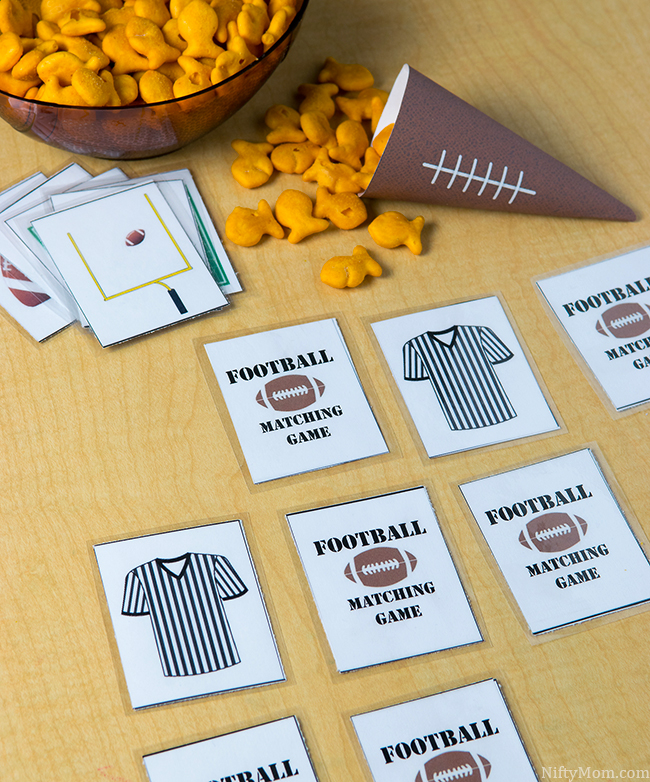 Now, you and the kids are ready to play!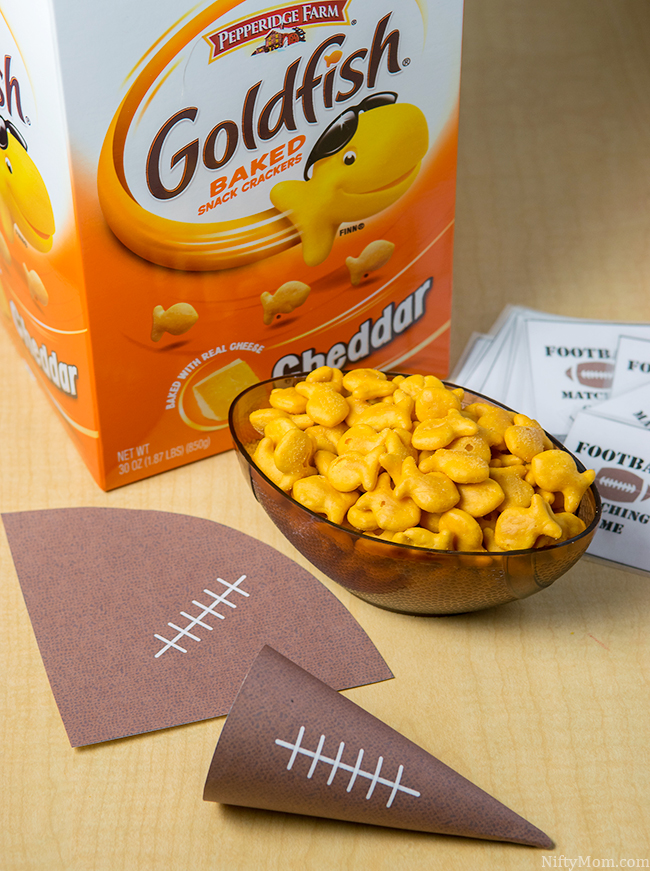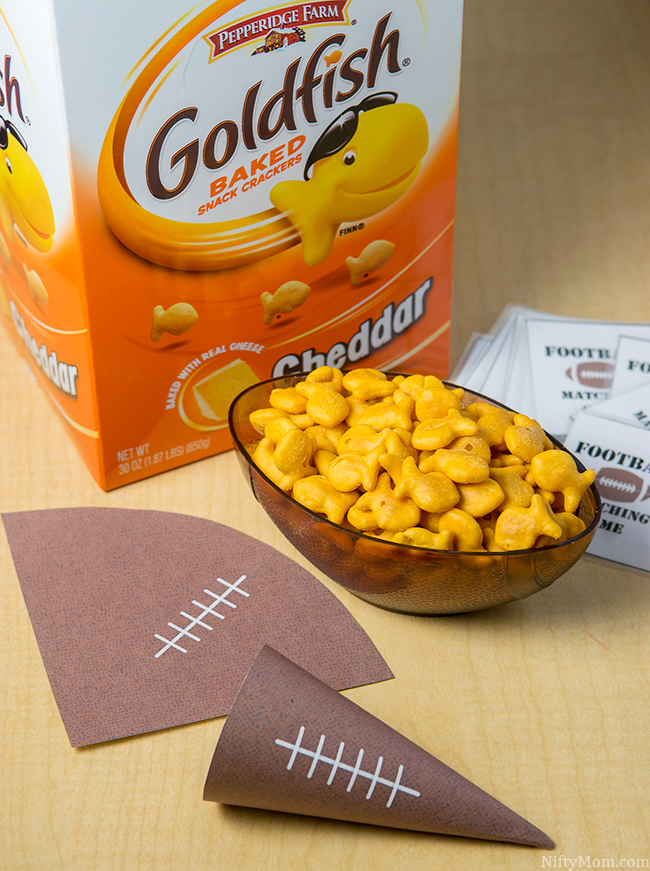 No game day is complete without snacks, which the kids enjoy while playing activities. We entertain often and have three boys, so I like to buy a lot of things in bulk, such as Goldfish crackers. They are available in a 30 ounce bulk carton that is great to pull out when we have guests at the house.
For the kids, they like to eat out of their own snack cone. To fit with the football theme, I created a small snack cone that looks like a football.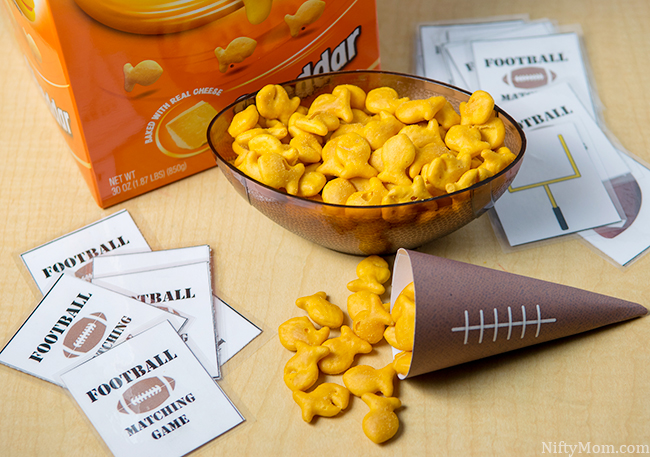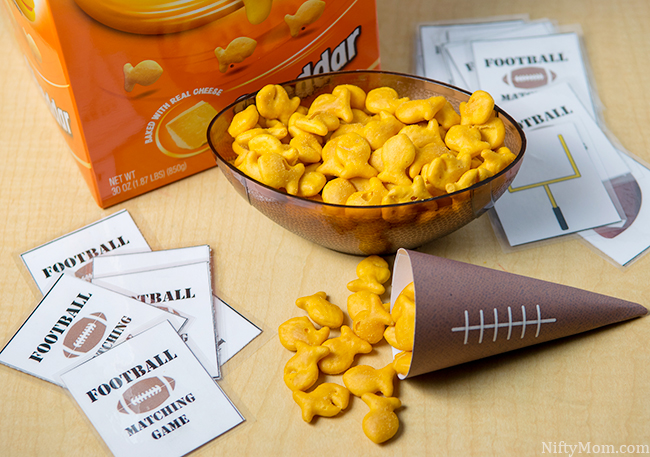 The cones hold just over a handful of Goldfish snacks and are great for snacking on during the game or while playing the football matching game.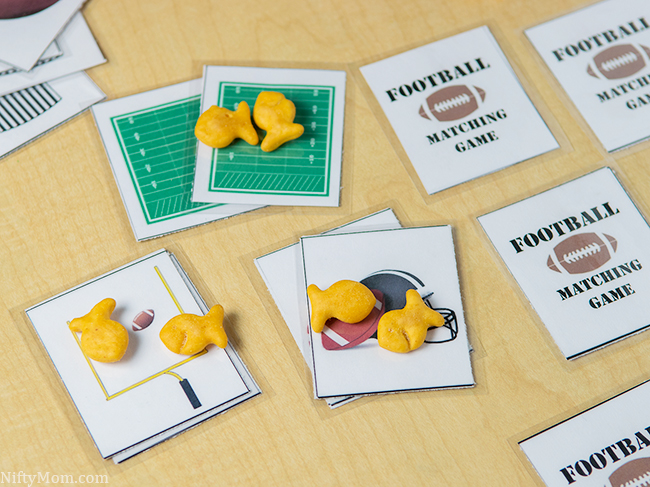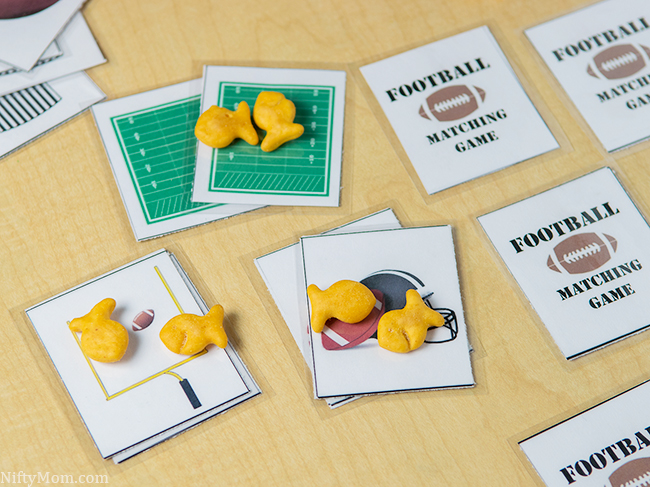 The last time we played, each time one of the boys made a match, they got two Goldfish crackers. This made the game a little more fun and we ended up playing numerous times throughout the day. They like to play by themselves sometimes and other times all together with each other.
*Print Football Matching Cards*
*Print Football Matching Cards Back*
*Print Football Snack Cones*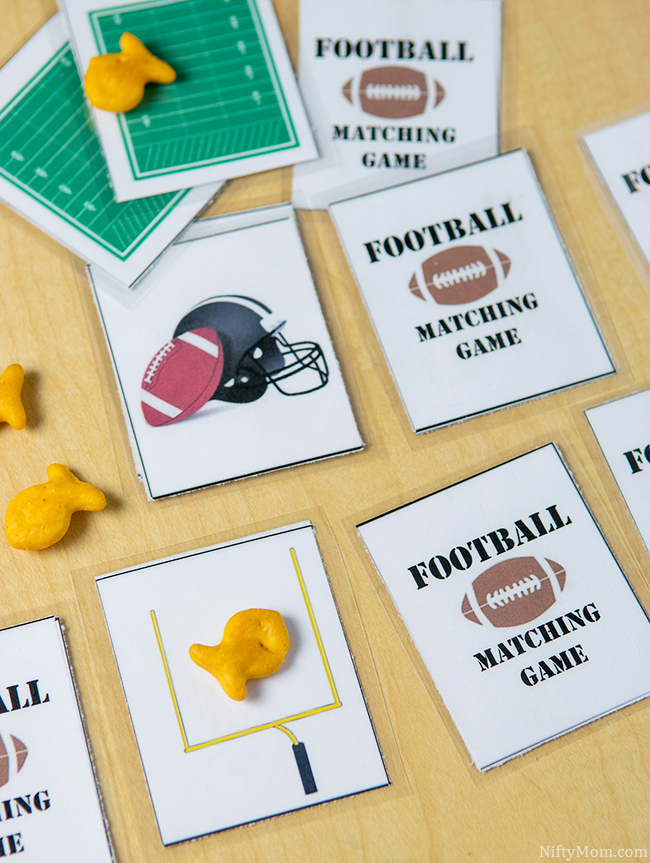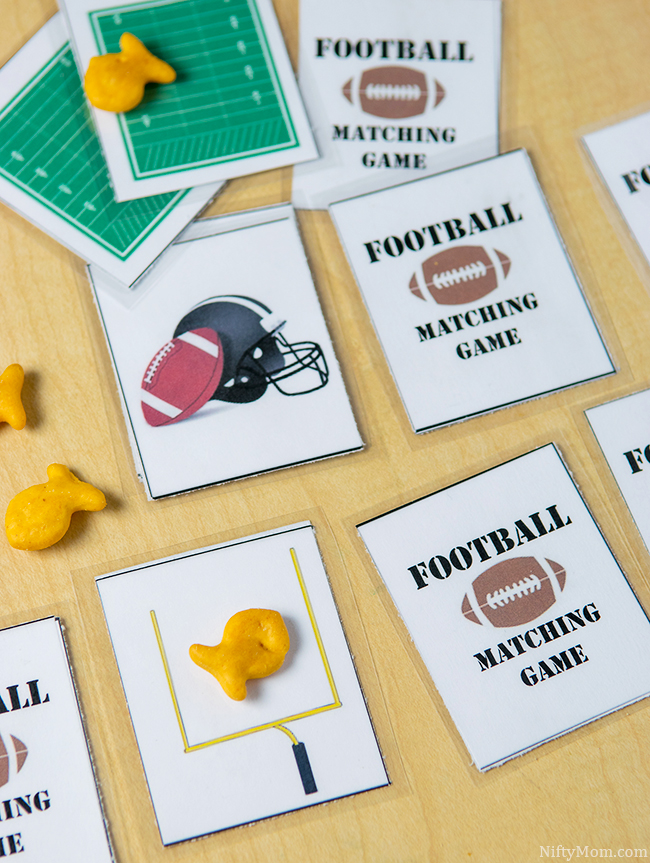 Sometimes in the middle of the game, the kids like to make the Goldfish crackers part of the football pictures and create stories around it.
Did you know Goldfish snacks has a #GoldfishTalesPromotion going on? Now through 1/31 you can create a photo or video that shows off Goldfish crackers in a Big Game theme via Twitter or Instagram with the hashtag #GoldfishTalesPromotion to enter. Posts using #GoldfishTalesPromotion may appear in the gallery on GoldfishSmiles.com. No Purchase Necessary. Open only to 50 US/DC residents 18+. Ends 1/31/16. Official rules and more at www.GoldfishSmiles.com. Void where prohibited.