Fall is my favorite season. I love the colors of Autumn, cooler temperatures, and the start of the holiday season. There are so many things I want to do with the family this year, and I started making a list. I decided to turn it into a project with my kids and make a Fall Bucket List Tree.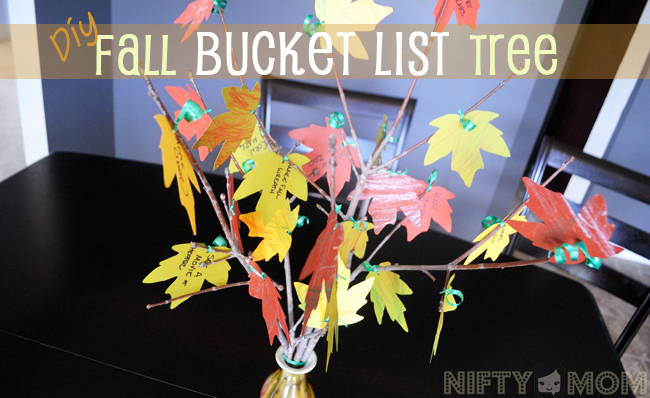 When I think Fall, one of the first things that come to my mind are trees with beautiful leaves beginning to fall off. I thought that would be a cute, festive way to display our bucket list this year. It is simple, fun to make, and becomes a piece of decor for the season.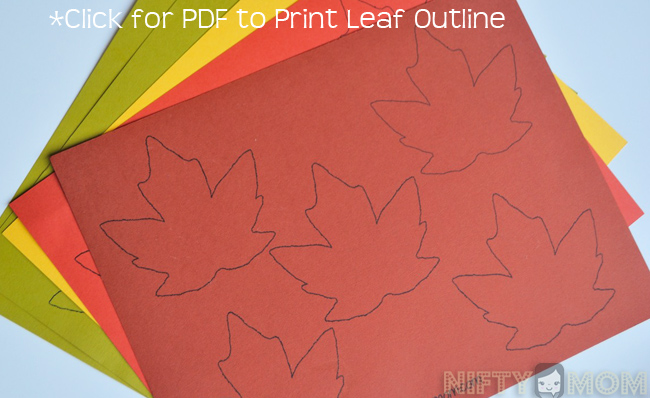 First, I created a PDF with five leaf outlines (you can click above to print). I printed five copies onto construction paper (green, red, orange, and yellow).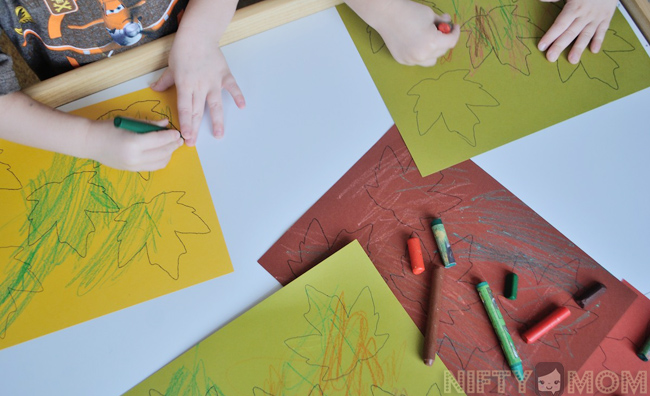 Next, I gave my sons a some red, orange, brown, and green crayons and they scribbled over all the leaves.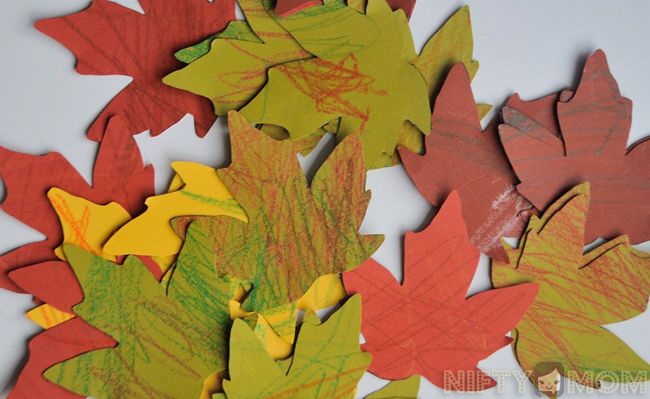 Once all they leaves had some color, I cut them out. The boys did a great job! I next punched a hole on the bottom of each leaf for the ribbon to string through.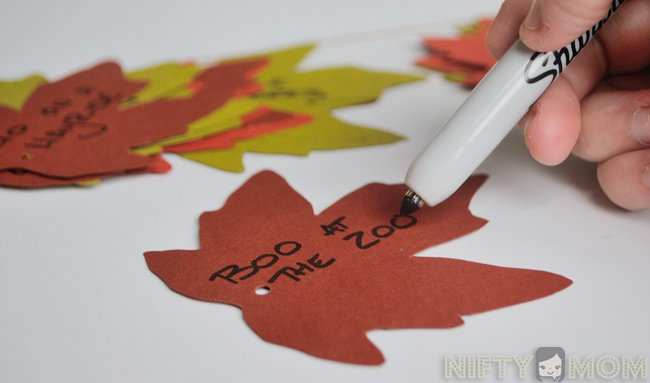 On the blank side of each leaf, we then wrote the activities we want to do this Fall. This part was really fun hearing the kids different ideas and telling them all the fun things I have planned already. (A list of our activities are at the end of this article)
After we were done, I cut curling ribbon 6-12″ long and we strung them through the leaves to hang.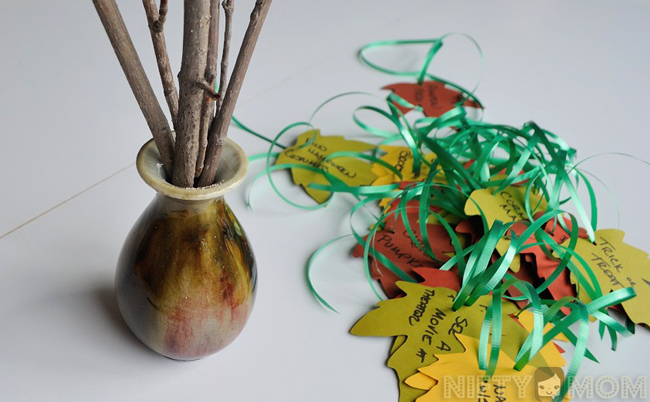 We gathered a few branches and searched the house for a vase or bucket to put them in. I found this awesome vase on clearance a few months ago and never found a use for it… until now. It worked perfect.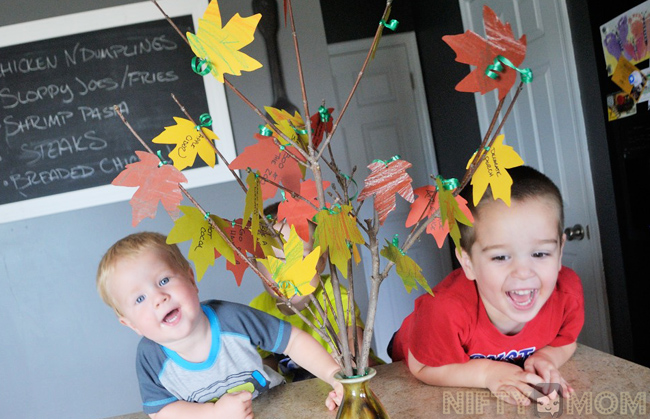 I let the kids take turns picking where each leave should go. After I tying the ribbon tightly, I trimmed the access and curled a few short pieces just to give it a little something extra. I wish I would have had brown curling ribbon because I think it would look like little acorns. Maybe next time.
Now it's time to start the fall fun and I can't wait! After we complete an activity, we are going to take that one off and lay them around the vase. The further we get into Fall, the more we complete, then the more leaves will have 'fallen' off our tree.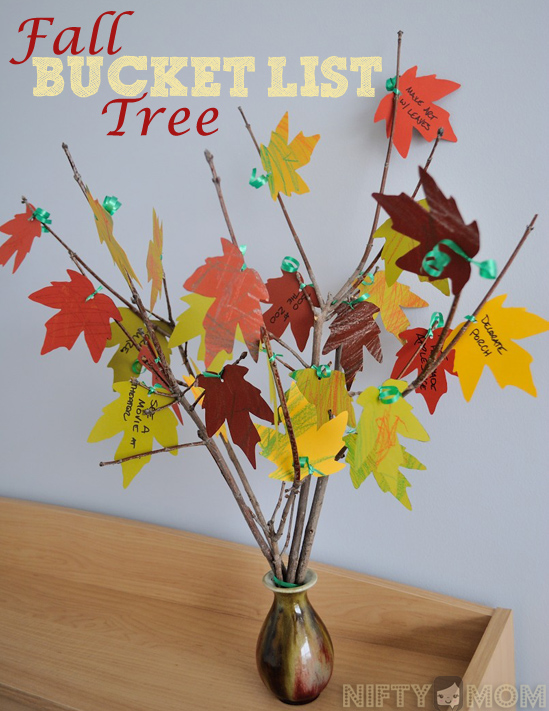 Some Fall Bucket List Ideas & Activities:
Boo at the Zoo
Go on a hayride
Go apple-picking
Make homemade apple sauce
Have a bonfire
Make smores
Craft with leaves
See a movie in the theater (my 4 year old's personal request)
Carve pumpkins
Bake pumpkin seeds
Corn maze
Make a fall wreath
Fall family photo-shoot
Trick-or-Treating
Find Halloween shopping
Bake a pie
Drink apple cider
Visit the pumpkin patch
Jump in a huge leaf pile
Nature walk with scavenger hunt
Fall picnic (my 3 year old's personal request)
Decorate the porch
What's your favorite thing to do during fall?